Alluring and Peaceful Tuscany - "The Forgotten Paradise" of Italy
To many people, Tuscany is the romantic images of idyllic hill towns bristling with medieval towers, peaceful low hills and fields of sunflowers, which makes it a "forgotten paradise" that waits for tourists to discover.
With its lyrical landscapes, world-class art and a superb cucina contadina (farmer's kitchen), the Tuscan experience is perfectly in symbiosis with the land.
Ever since the Etruscans dropped by to party and stayed, Tuscany has seduced. The Romans stocked their grain silos here, Christians walked stages of a medieval pilgrimage route, and Napoleon plundered art (and suffered terribly in exile in a beautiful neoclassical villa with fig trees and sea view on the paradisiacal island of Elba). Florence's historic churches and monuments were a key stop for British aristocrats on 19th-century Grand Tours – and remain so. And at sundown when the River Arno turns pink, whether you like things old-fashioned and simple or boutique chic, this handsome city will oblige.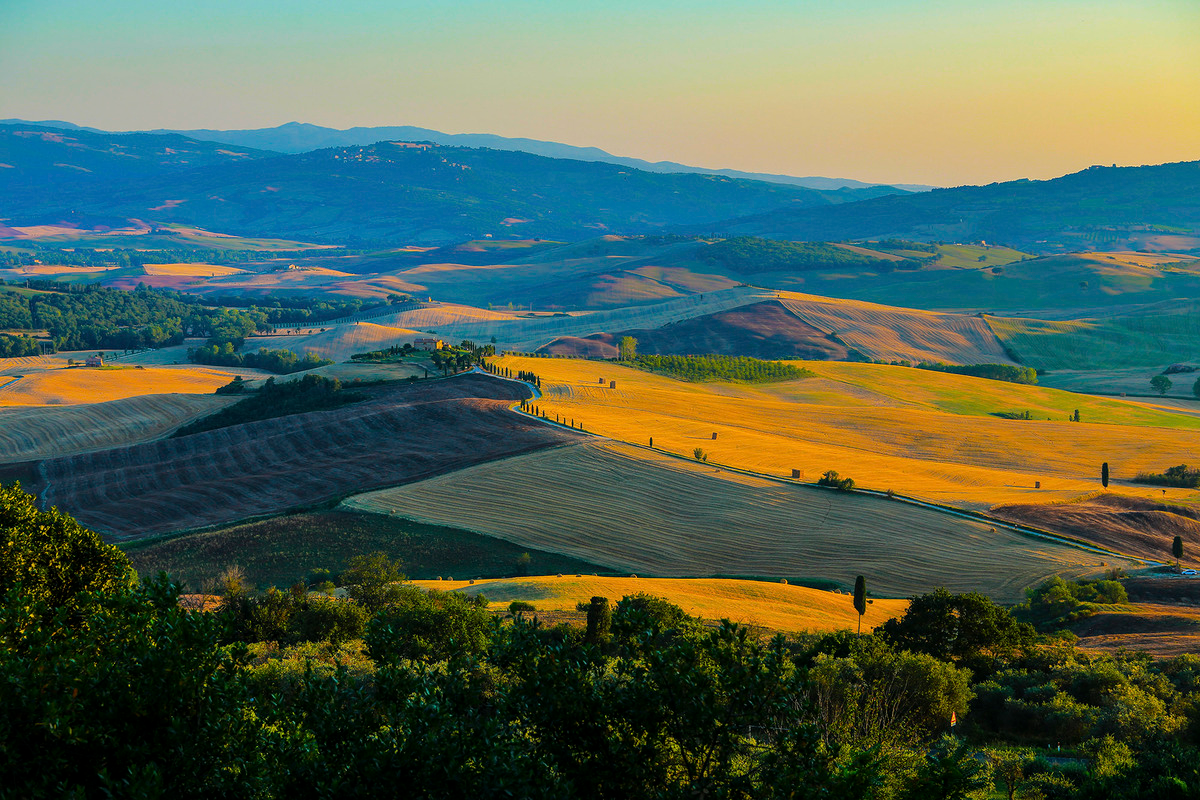 Photo: VnExpress
An Artistic Powerhouse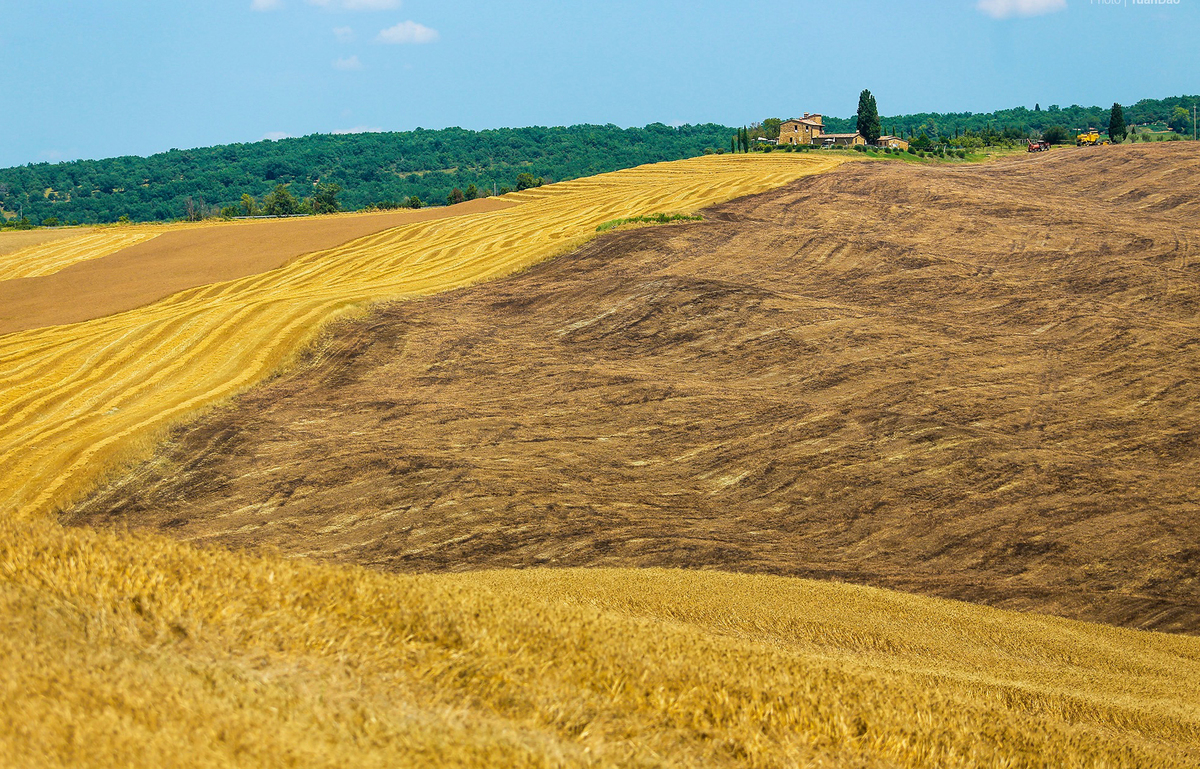 Photo: VnExpress
Then there's the art. And, oh, what art! The Etruscans indulged their fondness for a classy send-off with exquisite funerary objects, and the Romans, always partial to puffing up their own importance, left their usual legacy of monumental sculptures. But it was during the medieval and Renaissance periods that Tuscany really struck gold, with painters, sculptors and architects creating world-class masterpieces. Squirrelled away and safeguarded today in churches, museums and galleries all over the region, art in Tuscany is truly unmatched. Edgy street art in Florence and countryside sculpture parks bring the art scene right up to the 21st century.
Sensational Slow Food
No land is more caught up with the fruits of its fertile earth than Tuscany, a gourmet destination whose residents spend an inordinate amount of time thinking about, discussing and consuming food and wine. Local, seasonal and sustainable is the Holy Trinity and Tuscans share enormous pride in the quality of their produce. Tuscan travel is grassroots: to wineries to taste blockbuster wines like Brunello di Montalcino and Vino Nobile di Montepulciano; to a family-run pastificio tradizionale where artisan pasta is cut by hand; and road trips in quest of the best bistecca alla fiorentina (chargrilled T-bone steak). Buon appetito!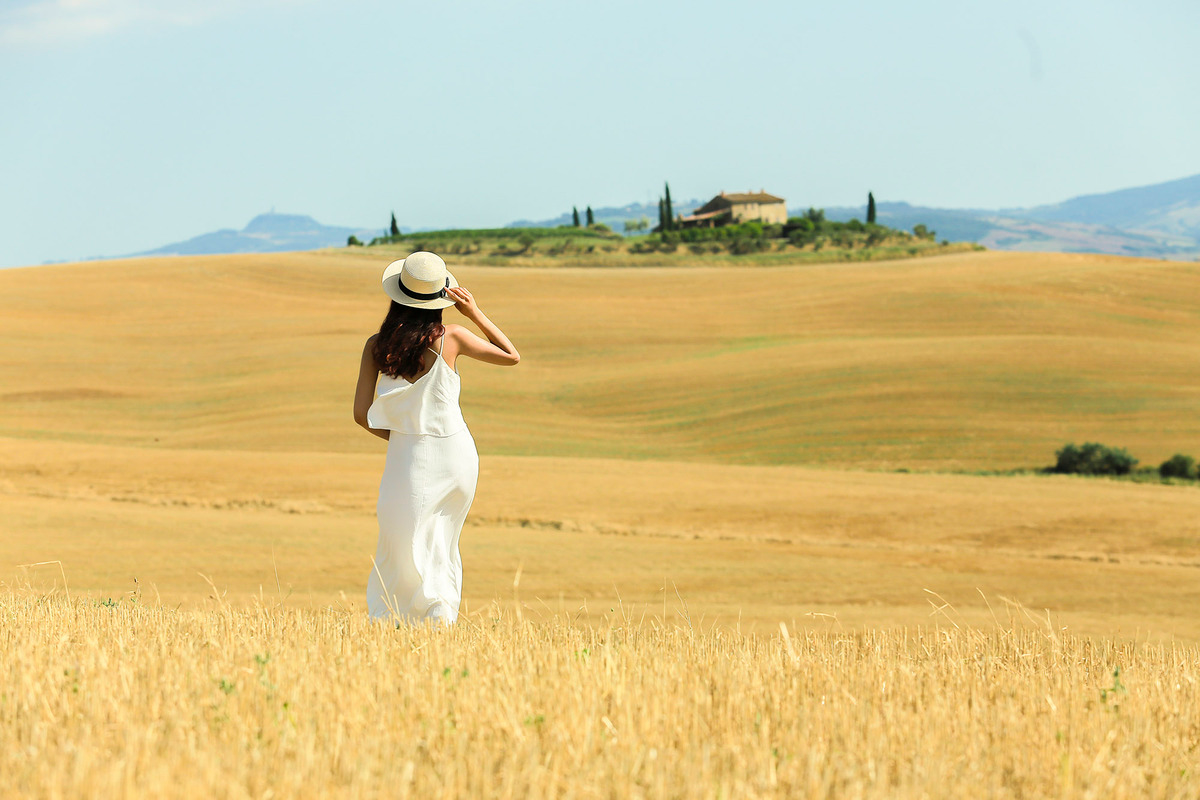 Photo: VnExpress
Perfect Landscapes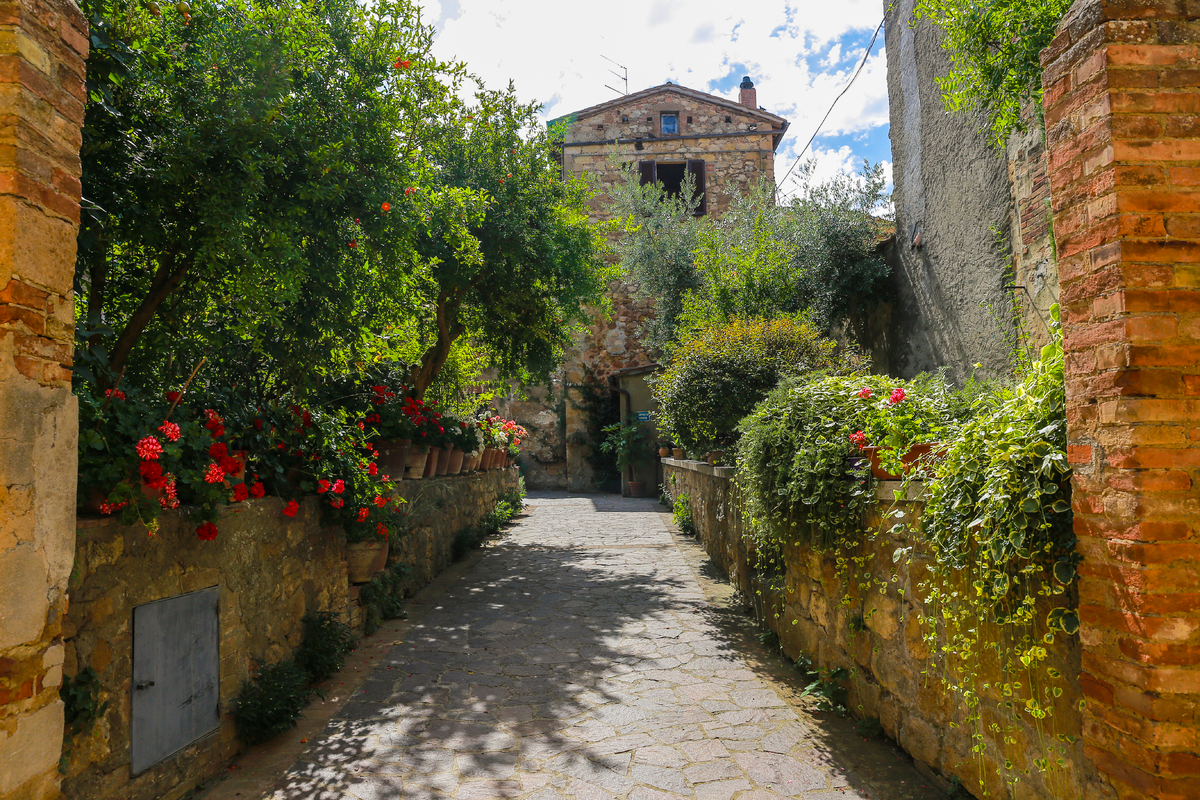 Photo: VnExpress
Tuscany has a timeless familiarity with its iconic Florentine cathedral dome, gently rolling hills dipped in soft morning mist and sculptural cypress alleys. But then, this regione in central Italy is postcard material. Golden wheat fields, silver olive groves and pea-green vineyards marching in sharp terraced rows on hillsides form a graceful prelude to soul-soaring medieval hilltop villages, mountain ranges and fecund forests in the north, and a garland of bijou islands beaded along the coastal south. Get out, explore, hike and ding your bicycle bell, as this rousing landscape demands.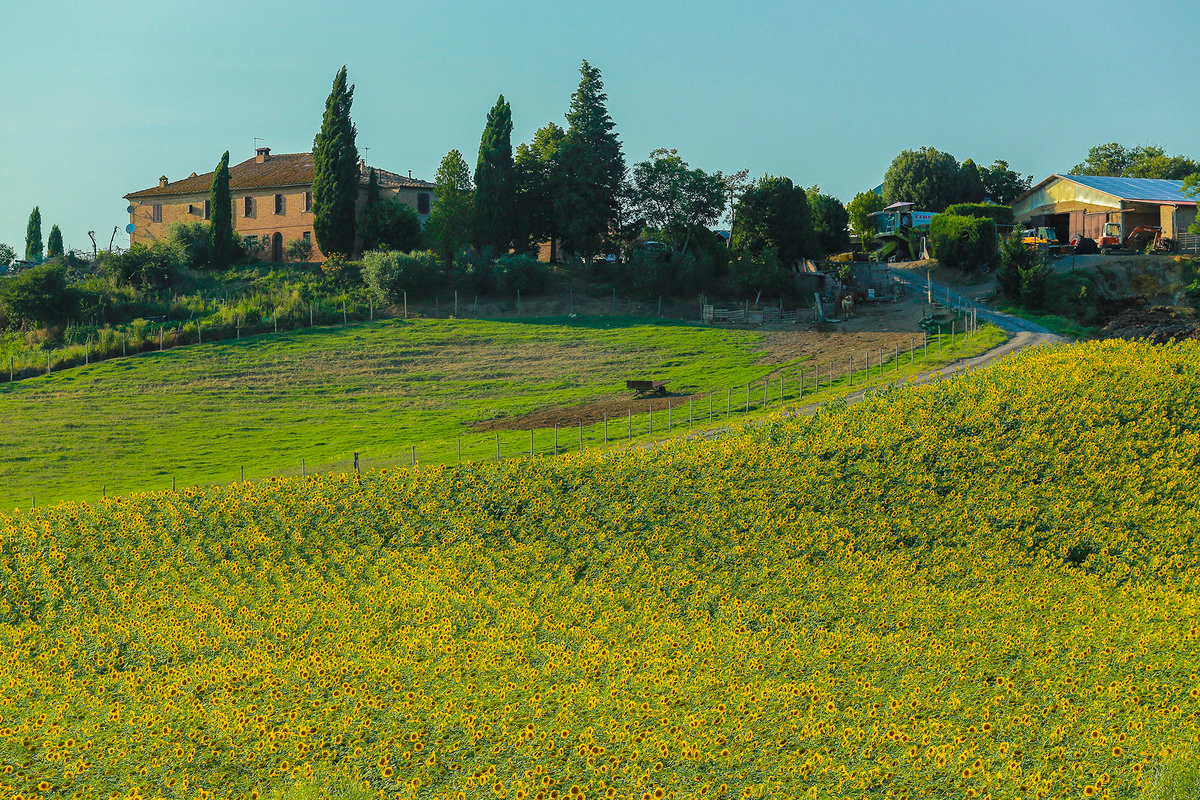 Photo: VnExpress
Beautiful attractions in Tuscany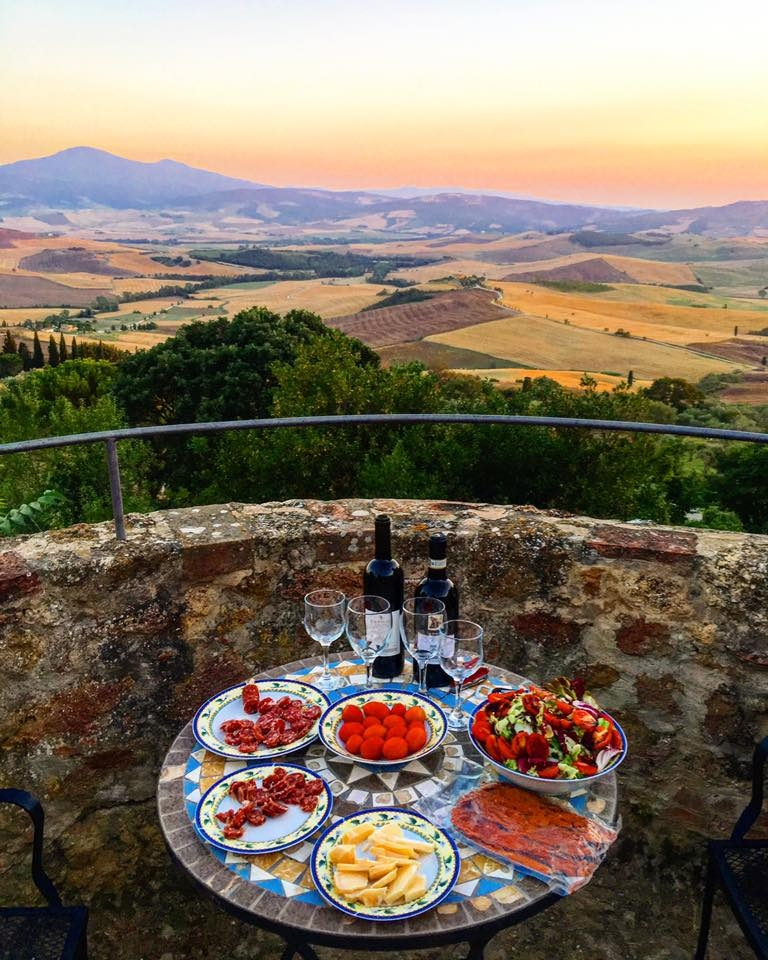 Photo: VnExpress
Uffizi Gallery, Florence
Nowhere in the world is there a finer assemblage of Italian Renaissance paintings than in the Uffizi, a former Medici palace between Piazza della Signoria and the Ponte Vecchio. Not only is the size and scope of the collection almost overwhelming, but it gives a comprehensive picture of how Renaissance Florence sparked a revolution in western art.
You'll see works by all the great artists of 14th- to 16th-century Florence, as well as prior works that illustrate the evolution in styles and subjects. Best known among the works here is Botticelli's Birth of Venus, but you'll see others that are familiar.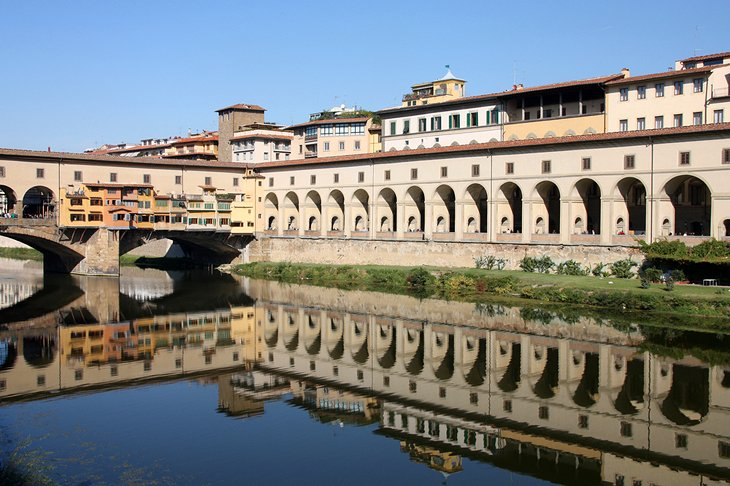 Photo: Planetware
In the first set of galleries, works are hung chronologically, so you can see the changes in order. For example, Cimabue's rather static Madonna Enthroned is compared with a later painting of the same subject by Giotto, showing a more realistic style of the Renaissance painters. There's a lot more here than Renaissance paintings, and an art lover could spend a full day here admiring them all.
Pisa's Leaning Tower and Campo dei Miracoli
An icon of Italy, the famed Torre Pendente - Leaning Tower - stands askew beside the duomo (cathedral) and baptistery in an open space known as the Campo dei Miracoli, the field of miracles. The buildings are indeed a miraculous combination of artistic talents, and the delicate marble arcades of Pisa's 12th-century bell tower would have made it one of Italy's great landmarks even if it stood perfectly straight.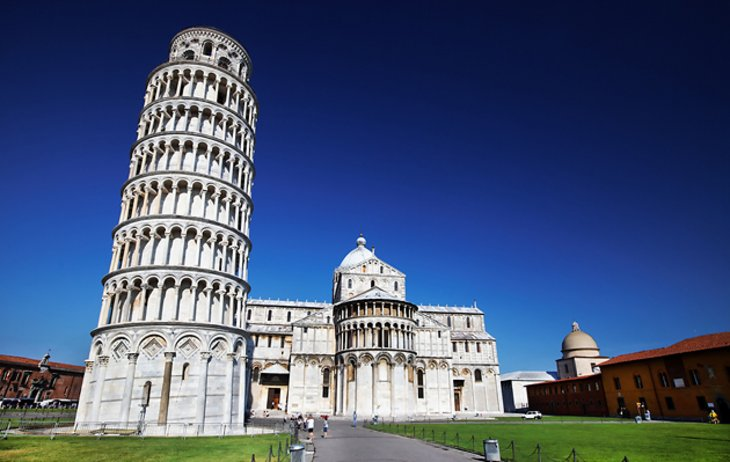 Photo: Planetware
But it doesn't, and few tourists can resist the somewhat unnerving thrill of climbing the 294 steps to its tilting top. In combination with the campanile comprising a UNESCO World Heritage site are the Cathedral of Santa Maria Assunta, the definitive example of the Pisan architectural style, with its splendid façade, bronze doors, and pulpit by Giovanni Pisano. Another marble pulpit, a 1260 masterpiece by Nicola Pisano in the adjacent baptistery is one of the great masterpieces of Romanesque sculpture.
The Campo Santo is thought to be filled with shiploads of earth from Golgotha, brought back by Crusaders so that Pisans could be buried in sacred soil. Completing this remarkable complex and holding some of its most exquisite treasures is the Museo dell'Opera del Duomo. Along with priceless silver masterpieces, stunning embroideries, tombs, sculpture, and paintings, the museum offers by far the best close-up view of the Leaning Tower.
Cathedral of Santa Maria Assunta in Siena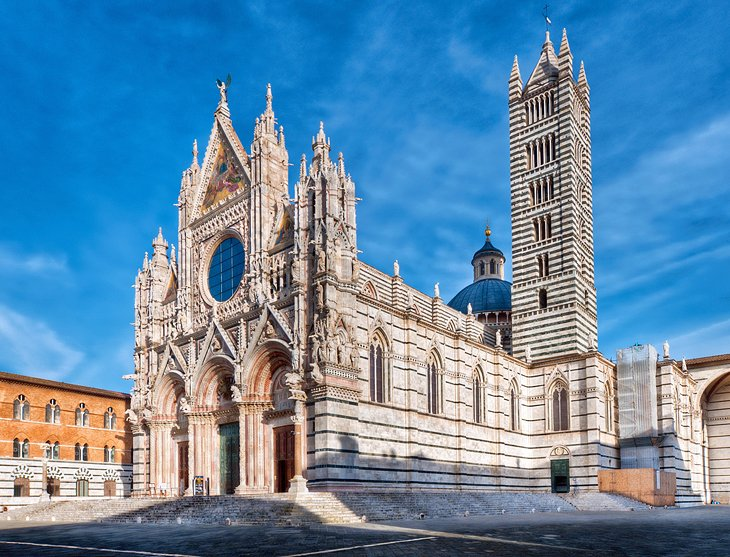 Photo: Getty Images
Among Italy's finest churches, Sienna's magnificent cathedral is a work of art inside and out. The stunning façade created by Giovanni Pisano is faced in patterns of white, green and red marble, decorated with sculptures, Venetian mosaics above the doorways, and a beautiful rose window. It is one of the finest works of Italian Gothic.
The alternating bands of black and white marble are carried into the interior, surmounted by a ceiling of gold stars on a blue field. The floor is paved in marble mosaic panels of biblical scenes.
Lucca's Walls and Centro Storico (Historic Center)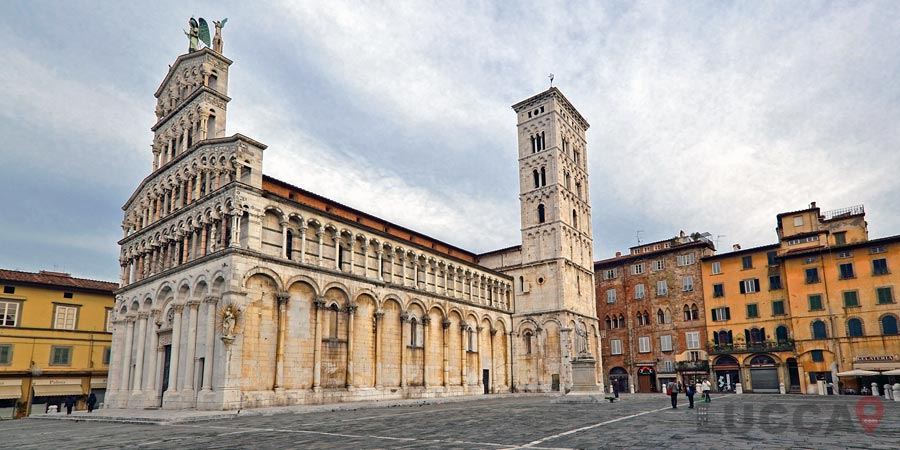 Photo: Lucca
Lucca is a beautiful city that holds a significant place in the history of architecture from as far back as the Lombard period. Its early medieval churches, partly constructed from Roman and earlier stones, were updated later in the Middle Ages, leaving some of Tuscany's most beautiful examples of Romanesque architecture.
The portico of the cathedral was decorated in the mid-13th century with fine sculpture, including works of Nicola Pisano, and San Michele in Foro preserves its Romanesque character highlighted by outstanding examples of works by Andrea della Robbia and Filippo Lippi.
One of the most appealing attractions of Lucca is that along with the must-see sights - the churches, art, and museums - Lucca is filled with enjoyable experiences: climbing to the tree-shaded top of the Guinigi Tower, strolling or cycling along the wide tree-lined walls that encircle the city, and browsing in market stalls inside an enclosed oval piazza that was once a Roman amphitheater.