Celebrate a brilliant summer with 8 Hearts and 8 Arrows Diamond jewels
As the vibrant summer is coming to town, fashion designers began to launch their latest fashion and jewelry collections, hoping to bring a sense of relaxation during the pandemic time.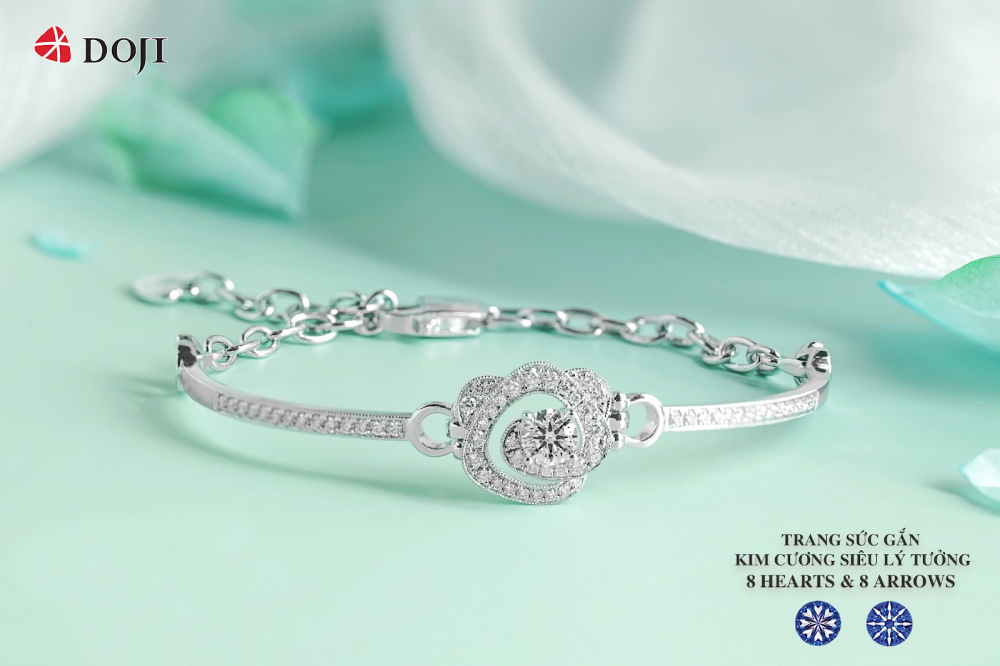 One new design with diamonds of DOJI
The finest diamonds are chosen as main materials for the 2021 Spring-Summer Jewelry Collection by designers around the world. The gemstone shines brightly under the sunlight either when it stands alone or in pendant, symbolizing the radiant light of summer.
8 Hearts & 8 Arrows, or Super Ideal Diamonds, owns a unique optical effect and is a very rare kind of diamond. Only one in a million diamonds satisfies the rigorous criteria to be given such a name.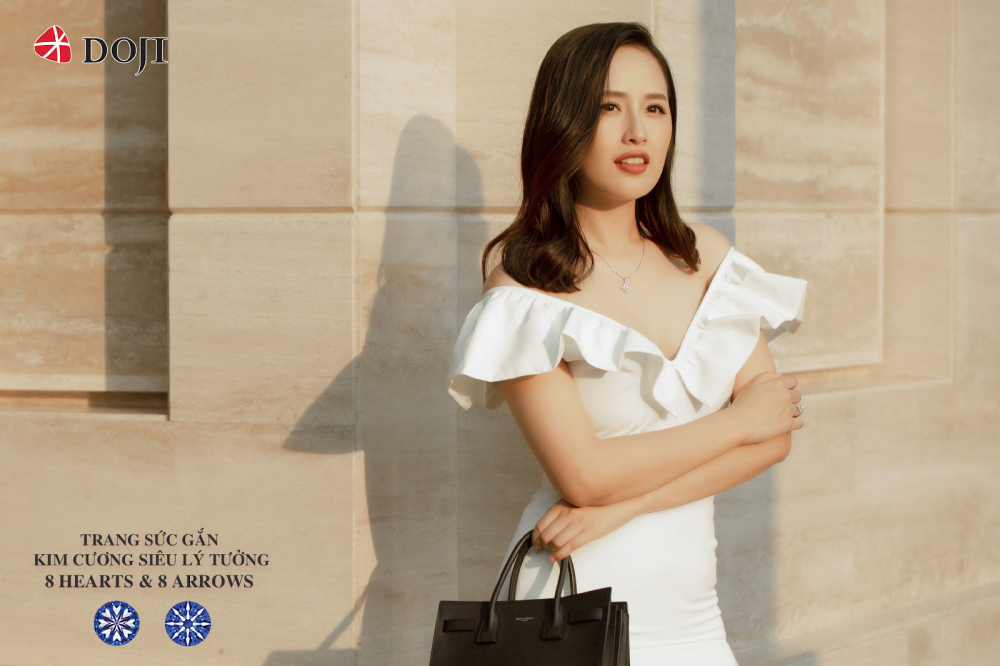 Miss Vietnam Mai Phuong Thuy looks gorgeous in one of DOJI's latest design with 8 Hearts & 8 Arrows diamond
Precisely cut and defined by the traditional 58 facets technique, the 8 Hearts & 8 Arrows diamonds possess outstanding light performance along with excellent optical symmetry. Each diamond has a special 8-heart-8-arrow effect when viewed under a specialized lens.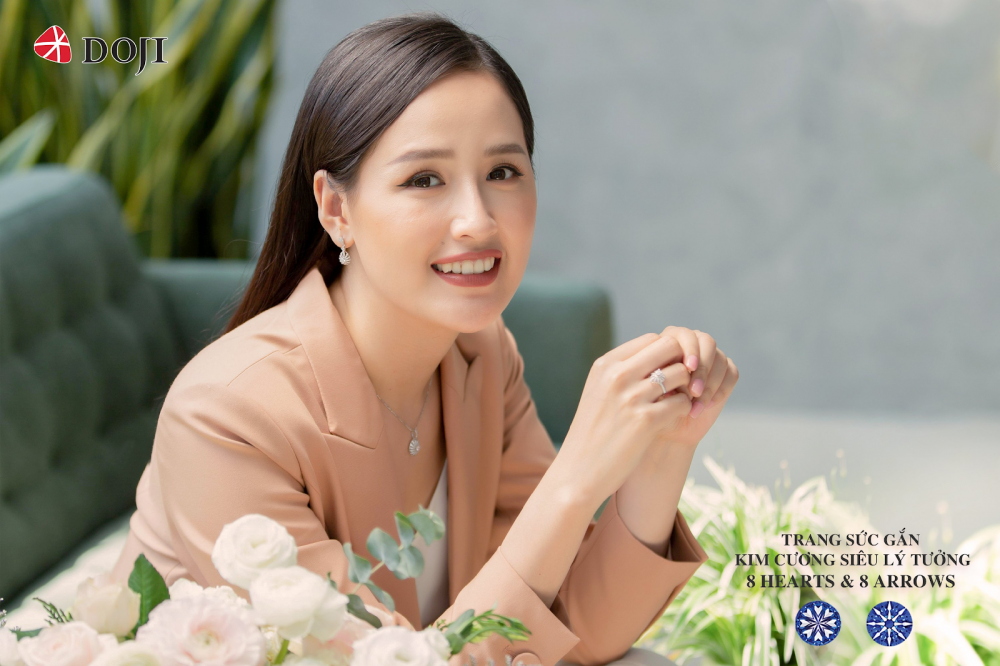 8 Hearts & 8 Arrows Jewelry gives women a luxurious, elegant and confident style
8 Hearts & 8 Arrows diamond has been one of the most sought-after materials in DOJO's jewelry collection. With such a splendid beauty and rarity, it is no exaggeration to say 8 Hearts & 8 Arrows diamond is every woman's dream.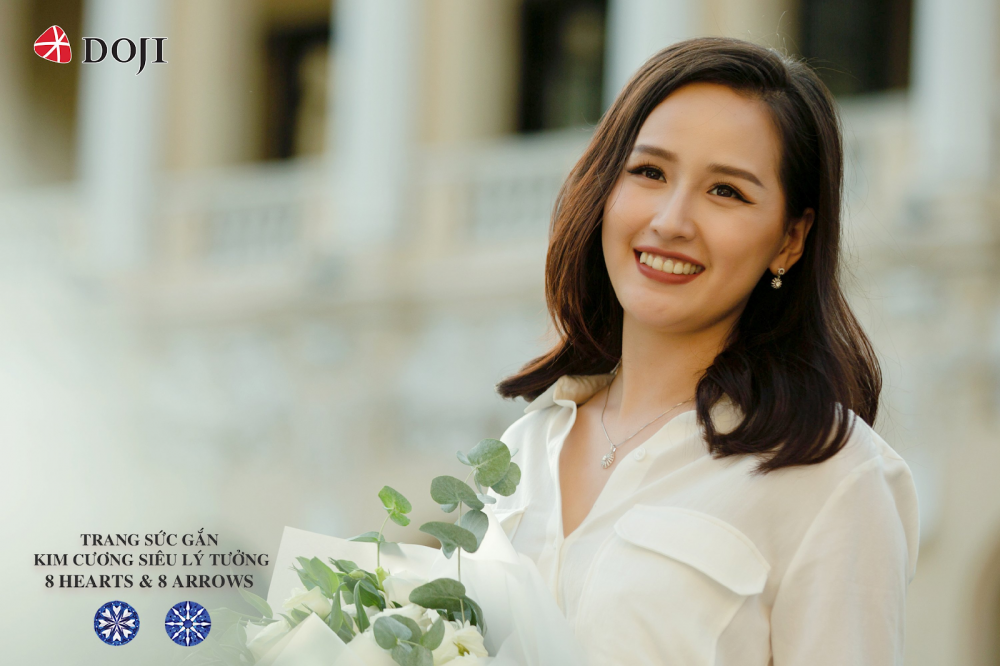 DOJI's jewelries with 8 Hearts & 8 Arrows diamond spice up any outfits
With sophisticated designs from the hands of DOJI jewelers, the super ideal 8 Hearts & 8 Arrows diamond deserves to be the perfect "last piece" and the "new love" of all women this summer.