China will fulfil its promise to make its vaccines a global public good, FM says
Beijing will also 'contribute to the accessibility and affordability of the vaccines in developing countries', Wang Yi says.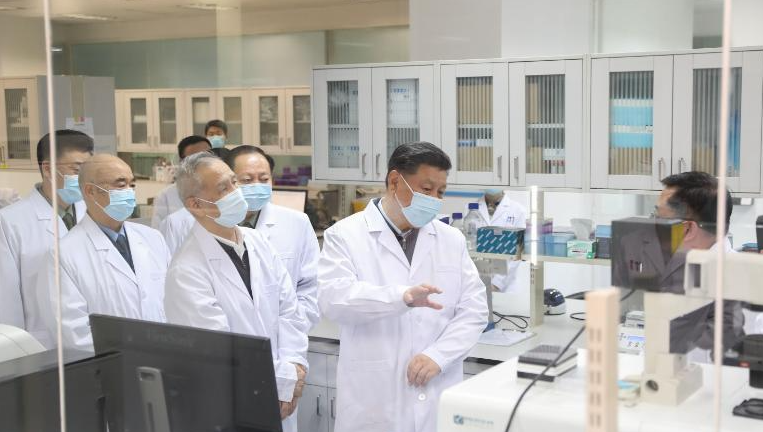 Chinese President Xi Jinping learns about the progress of a candidate coronavirus vaccine during his visit to the Academy of Military Medical Sciences in Beijing in March. (Photo: CNN)
China's ambition of becoming world leader in COVID-19 vaccine
China's Foreign Minister Wang Yi has reiterated Beijing's promise to make Chinese Covid-19 vaccines a "global public product" after meeting envoys from Indonesia and the Philippines in southwest China's Yunnan province and visiting Cambodia, Malaysia, Laos, Thailand and Singapore last week.
"China will earnestly fulfill its commitment to make vaccines a global public product once they are successfully developed and put into use, and will contribute to the accessibility and affordability of the vaccines in developing countries," Xinhua quoted the diplomat.
"We have solemnly pledged to make vaccines developed and deployed by China a global public good, which will be provided to developing countries as a priority," foreign ministry spokeswoman Hua Chunying said on October 8.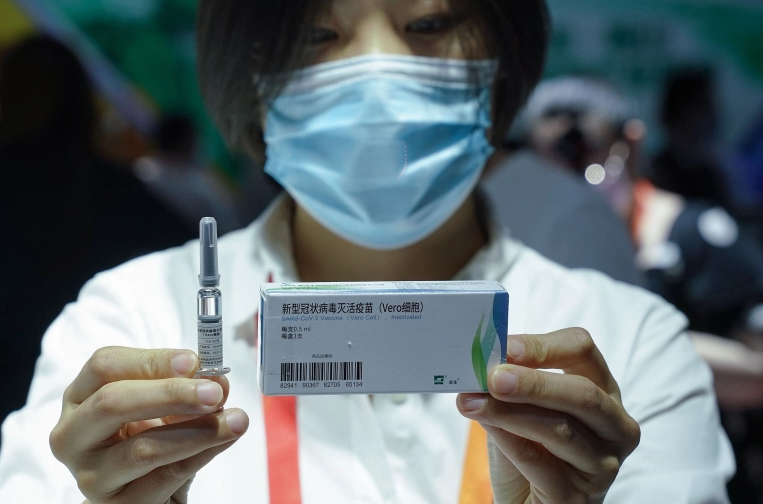 Two coronavirus vaccine candidates from the China National Biotec Group (CNBG) are now in phase 3 clinical trials. (Photo: CNN)
China's progress in COVID-19 vaccine invention
According to CNN, China's leader Xi Jinping has repeatedly urged the country's scientists to accelerate the research and development of coronavirus vaccines. Chinese drugmakers have also been told to treat their work as an "important political task" - and they are doing everything they can to follow that directive. And while the successful development of a vaccine would not preclude other countries from continuing to pursue their own research, China has placed special emphasis on being first.
As of October, four of the 10 Covid-19 vaccine candidates that have entered Phase 3 clinical trials worldwide - the last and most important step of testing before regulatory approval is sought - were developed by Chinese companies.
Two are from China National Biotec Group (CNBG), a unit of state-owned pharmaceutical giant China National Pharmaceutical Group (Sinopharm). Another candidate, CoronaVac, was developed by drugmaker Sinovac Biotech, with the remaining one jointly developed by the Chinese military-linked Beijing Institute of Biotechnology and vaccine company CanSino Biologics.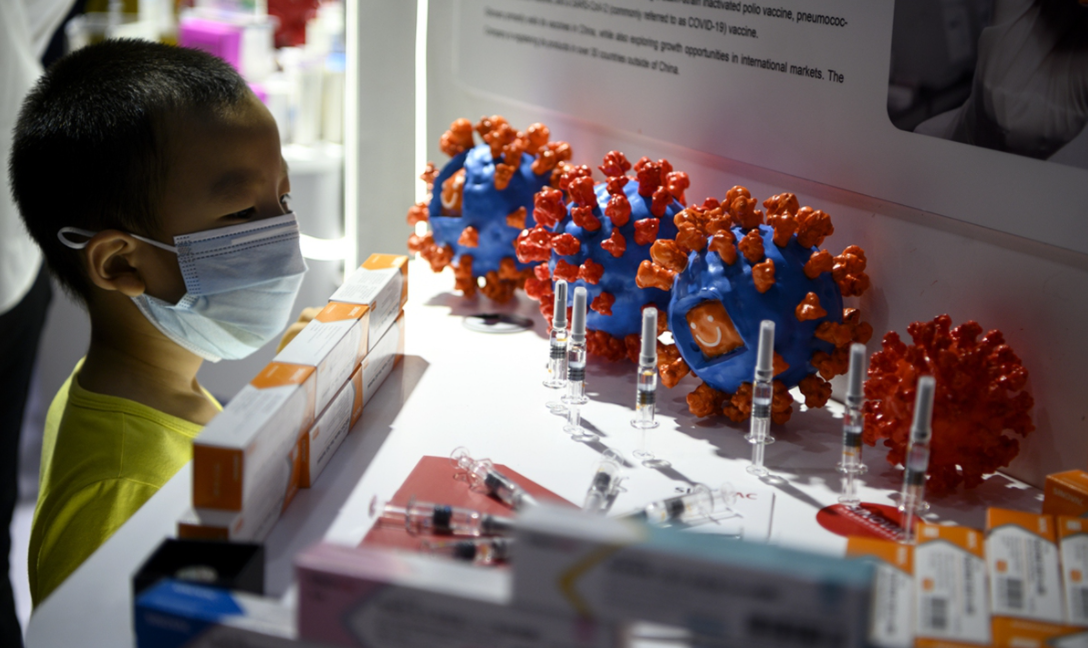 A boy looks at Sinovac Biotech LTD's vaccine candidate for COVID-19 on display at the China International Fair for Trade in Services (CIFTIS) in Beijing. (Photo: AFP)
"Vaccine diplomacy" amidst tensions
China is a leader in Covid-19 vaccine development, accounting for four of the 11 candidates in final-stage clinical trials around the world, but is also known for its high-profile vaccine scandals, which has led to questions about the efficacy and safety of its products.
South China Morning Post reported that Beijing has offered a US$1 billion loan to Latin American and Caribbean countries to ease access to Chinese vaccines, and agreed to deals with Pakistan and Indonesia to run vaccine trials that would enable them to secure preferential supplies and prices.
China has also made frequent promises that members of the Association of Southeast Asian Nations will have priority access to Chinese vaccines once they are available, in a sign of the importance it places on the bloc, and despite being engaged in disputes in the South China Sea with half of its members.
In an interview with the Chinese tabloid newspaper Global Times last week, Malaysia's ambassador to China Raja Nushirwan Zainal Abidin said Kuala Lumpur would handle South China Sea issues with Beijing on the basis of mutual respect and mutual awareness. On the subject of Chinese Covid-19 vaccines, he said: "If vaccines are made available to us, we will consider that to be another expression of the very good historical relations between our two countries."