Coronavirus latest update in Europe: Reopenings start stretching out as epicenters reported fewer infection cases 
Leaders from Europe began to sketch out strategies for restarting their economies as some hardest-coronavirus-hit countries including Spain, Germany and Italy all reported fewer infections. Washington Post reported. 
President Donald Trump said he would temporarily halt U.S. funding for the World Health Organization because of its handling of the coronavirus outbreak. UN Secretary General Antonio Guterres criticized the decision, Bloomberg reported.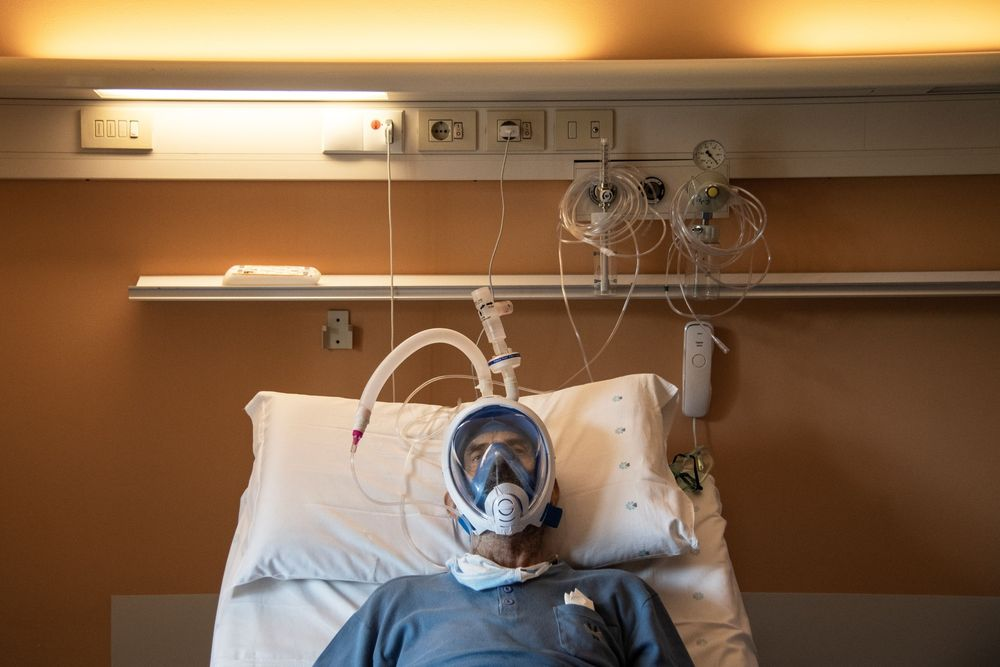 A coronavirus patient uses the Decathlon snorkeling face mask at the Maria Pia Hospital in Turin, Italy on April 7.Photographer: Marco Bertorello/AFP via Getty Images.
Germany: While the rate of new cases has declined for the fourth day in a row, several state premiers have spoken about the possibility of lockdown restrictions being relaxed next week, according to DW.
Germany's current restrictions are set to run out this Sunday, April 19. Chancellor Angela Merkel and her Cabinet are set to meet on Wednesday to discuss what should happen after that.
Schools in Germany's most-populous state of North Rhine-Westphalia could reopen in as little as a week, authorities confirmed.
Czech Republic: The Czech Republic announced a plan to slowly return to normal by June 8, the trade minister has announced after a cabinet meeting.
The gradual relaxation of measures has already seen some stores reopen on Monday, and more and more will be allowed to return to business at two-week intervals. Restaurants, hotels and shopping malls will be the last to open.
Austria: Austria this week became one of the first European countries to lift some lockdown restrictions. Small retailers have reopened and people are allowed to go shopping, as long as they are wearing a mask and maintaining social distancing measures.
Shopping malls, larger stores and hairdressers are set to reopen from May 1, while restaurants and hotels could be reopened in mid-May, according to Chancellor Sebastian Kurz.
Italy: After Italy saw a slow in the number of new infections, it is considering when lockdown restrictions could be lifted. Some non-essential stores have reopened on a trial basis.
However, the nationwide lockdown of the hardest-hit European nation will remain in place until May 4. Several regional governors, such as in Lombardy, have refused to consider relaxing measures.
Construction workers in Barcelona on Tuesday, after being allowed to return to work.Credit...Samuel Aranda for The New York Times.
Spain: A government spokesman has said that Spain is successfully "flattening the curve" on coronavirus, although they still have a "long way to go." Spain has the most confirmed cases in Europe and has had lockdown restrictions in place for a month.
Spain has shown no sign of relaxing measures until at least April 26, when the official state of emergency runs out. Some industrial and construction work has been allowed to recommence.
France: The French government confirmed that it will unveil a plan to begin an "exit strategy" by May 11. President Emmanuel Macron extended the lockdown to May 11 on Monday, but now his government says they hope they will be able to announce how things will proceed well before this date.
In Italy, 602 new deaths were reported, up from 566 the day before. However, the rate of new infections slowed from 3,153 to 2,972, the smallest daily tally since March 13.
The new figures come as Italy is mulling the point when it might relax lockdown restrictions. Some small businesses were allowed to reopen this week.
The total number of deaths in Italy stands at 21,067, the second most in the world after the US. There have been 162,488 confirmed cases since the outbreak came to light in Italy for the first time on February 21.
Virus-related deaths in Britain may be 10 percent higher than the official toll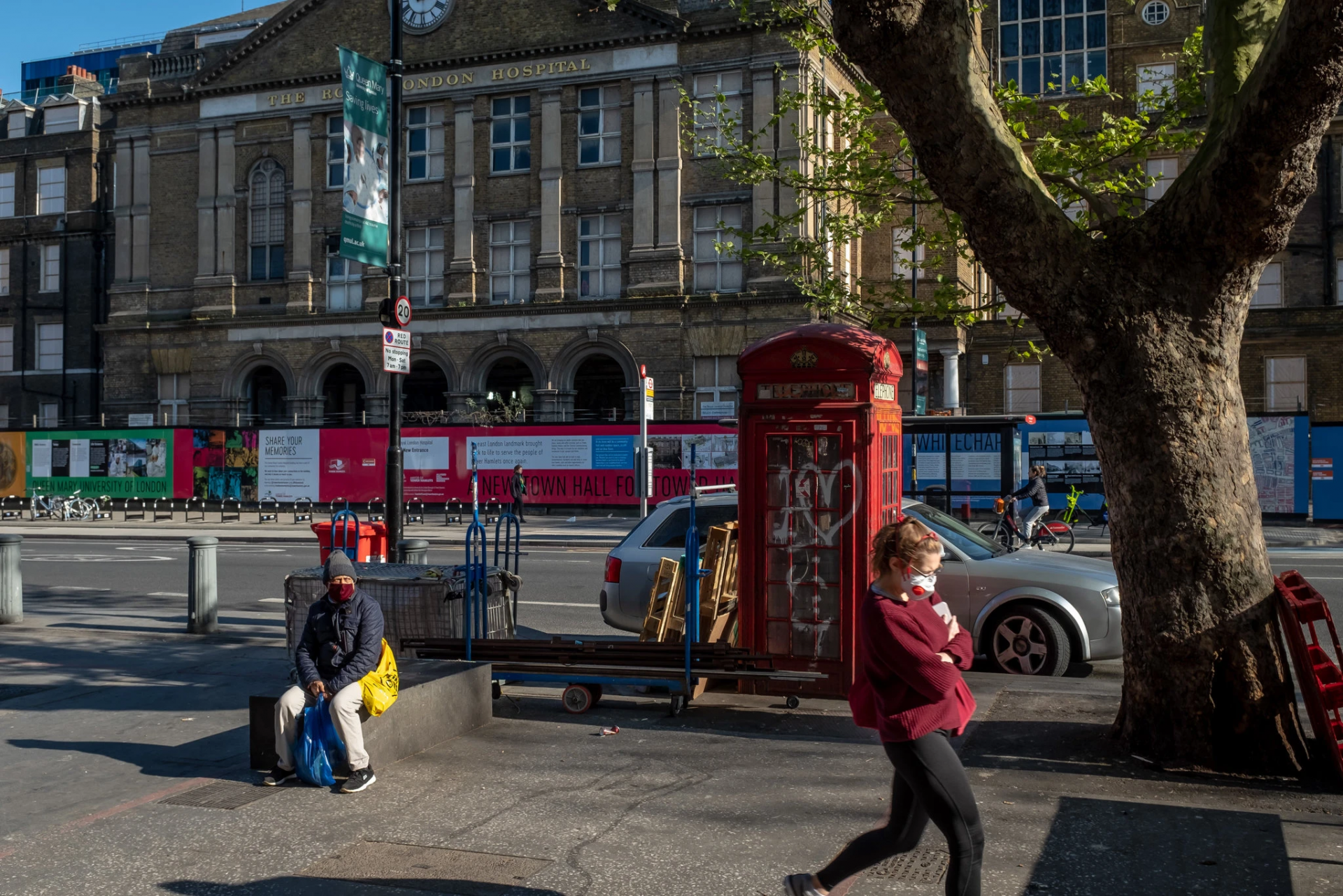 Virus-related deaths in Britain may be 10 percent higher than the official toll.
Britain, with the fastest-growing outbreak in western Europe, has understated the human and economic cost of the coronavirus, NY Times cited new information released on Tuesday.
The government's Office of National Statistics released figures indicating that deaths could be at least 10 percent higher than the official toll — 12,107 as of Tuesday — which does not take into account many people who die in nursing homes or at home.
More than 2,000 nursing homes, about 13 percent of the country's total, have had coronavirus cases, said Dr. Chris Whitty, the government's chief medical adviser. Workers in many of the homes have complained of an acute shortage of protective gear.
Care England, a charity representing independent care agencies, has estimated that nearly 1,000 Covid-19 deaths in nursing homes have gone uncounted. Two major home operators have reported 521 deaths in recent days, many of which are not yet included in official totals.
Critics say the government has focused on shoring up the National Health Service and its hospitals, neglecting the nursing home industry.
The financial outlook in Britain, which has almost 94,000 confirmed coronavirus cases, also darkened on Tuesday. The Office for Budget Responsibility, a fiscal watchdog group, said the country's lockdown could shrink the economy by 35 percent in the second quarter, erasing 2 million jobs.
Group of Seven (G7) nations are in favor of temporarily suspending debt repayments for poor countries.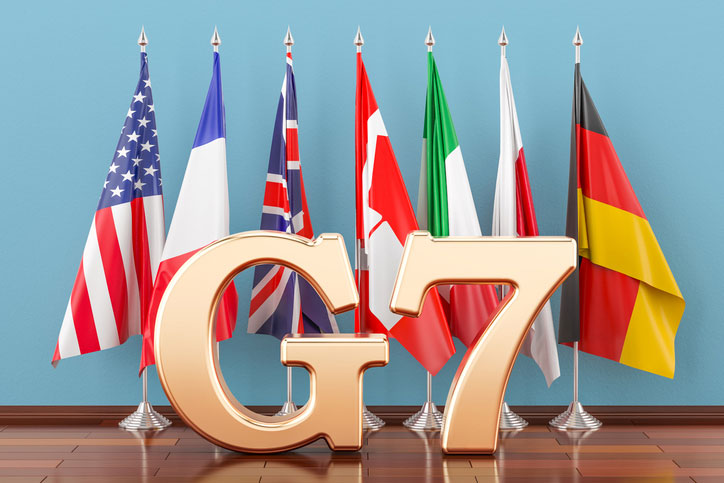 Group of Seven (G7) nations . Illustrative photo.
Finance ministers and central bankers said they approved the idea, but only if G20 governments also agreed. Representatives said they were "ready to provide a time-bound suspension on debt service payments" owed to their governments "if joined by all bilateral official creditors in the G20 and as agreed with the Paris Club." The initiative aims to "provide liquidity support to help these countries deal with the health and economic impacts of the crisis."
The G7 also called for more contributions to International Monetary Fund programs to support the poorest countries, and said debt relief efforts should include private creditors on a voluntary basis.
The G7 includes Canada, France, Germany, Italy, Japan, the United Kingdom and the United States.