Coronavirus update: British oil expert is Vietnam's latest COVID-19 sufferer
The British national tested positive for nCoV Sunday afternoon, bringing Vietnam's cumulative and active cases to 271 and 54 respectively, the Health Ministry confirmed.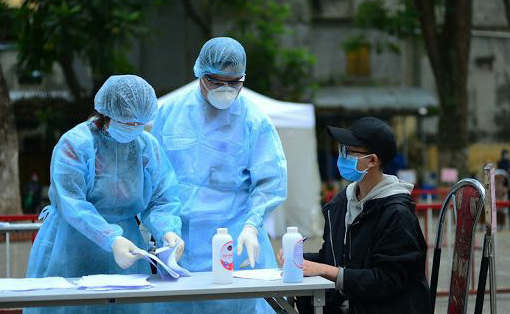 Vietnam's cumulative cases raised to 271 after 9 days staying clear of the virus (Photo: VOV)
"Patient 271", 37, is a British expert working for the Vietnam Oil and Gas Group (Petrovietnam). He arrived at Ho Chi Minh City's Tan Son Nhat International Airport last Tuesday on Flight AXY 2504. 12 other experts onboarded the same flight were placed under centralised quarantine upon their arrival at Can Gio province, Ho Chi Minh City.
All the 13 experts, including "Patient 271" were first tested negative for nCoV on April 28, but "Patient 271" 's second test result came out positive May 3 afternoon, VNS reported.
The infected British oil expert is currently treated at Cu Chi Field Hospital, Ho Chi Minh City.
The lastest addition ends the country's nine-day streak of staying clear from new infections, with "patient 270" confirmed April 24 is a Japanese returnee.
So far, Vietnam has, however, maintained its record of going 17 days without any new community transmission. Reports from the Health Ministry show 219 patients have made a full recovery, including 14 relapses.
Vietnam now has 30,530 people in quarantine across the country. Of those, 246 are in hospital, 5,748 are being monitored at other medical facilities while 24,192 are self-quarantining at home. No death reported since the outbreak, according to VNE.
The Health Ministry also said Saturday that three critically-ill COVID-19 patients in Vietnam have overcome "the most difficult stage."
The novel coronavirus has thus spread to 212 countries and territories around the world and 2 international conveyances. Over 3.5 million people have been affected, some 246,300 have succumbed to the virus.