Deathly ultra-marathon in China: 21 runners killed
Twenty-one people running a mountain ultramarathon have died in northwestern China after hail, freezing rain and gale-force winds hit the high-altitude race, state media reported Sunday.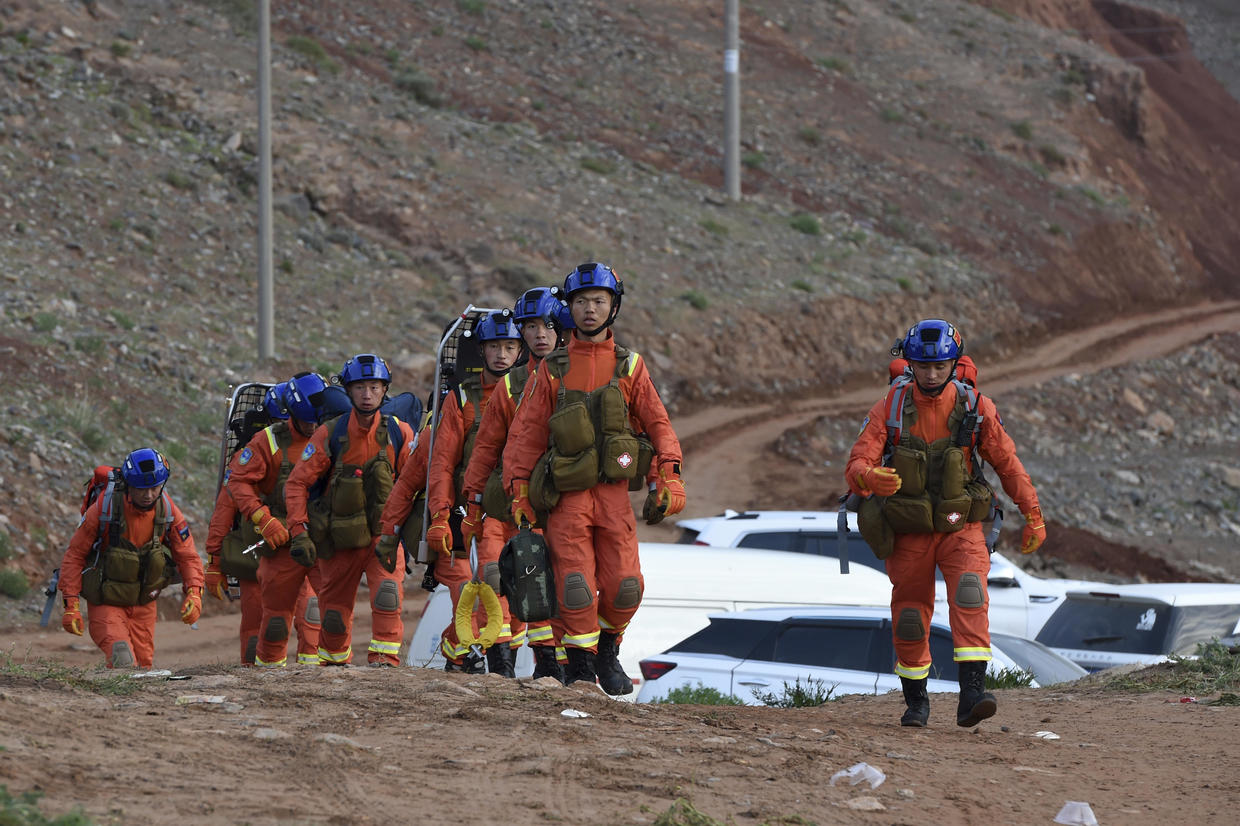 In this photo provided by China's Xinhua News Agency, rescuers walk into the accident site to search for survivors in Jingtai County of Baiyin City, northwest China's Gansu Province, Sunday, May 23, 2021.FAN PEISHEN / AP
The race began at 09:00 local time on Saturday, with some of the competitors setting off wearing just shorts and T-shirts.
Surviving participants said the forecast had shown some wind and rain was anticipated, but nothing as extreme as what they experienced.
About three hours after the start, a mountainous section of the race was hit by hail, heavy rain and gales, which caused temperatures to plummet, according to officials from the nearby Baiyin city.
Liang Jing, one of China's well-known ultra-marathon runners, was among those who died, a Hong Kong marathon group called Hong Kong 100 Ultra Marathon confirmed via a statement released on Sunday.
The marathon group said Liang had been a "favorite" member of the Hong Kong trail-racing community. He regularly participated in the annual Hong Kong 100-kilometer trail race, and was the runner-up in the last two years, it added.
It also described him as "one of the best ultra-endurance athletes in the world" and expressed condolences to his family.
Video footage showed rescuers in winter jackets in the pitch-dark night searching with flashlights along steep hills and narrow paths. Search operations ended by noon Sunday, rescuers told Xinhua.
One runner, Mao Shuzhi, told Reuters news agency she turned around when the weather changed.
"The rain was getting heavier and heavier," said Ms Mao, who was about 24km into the race at the time and had not yet reached the mountains.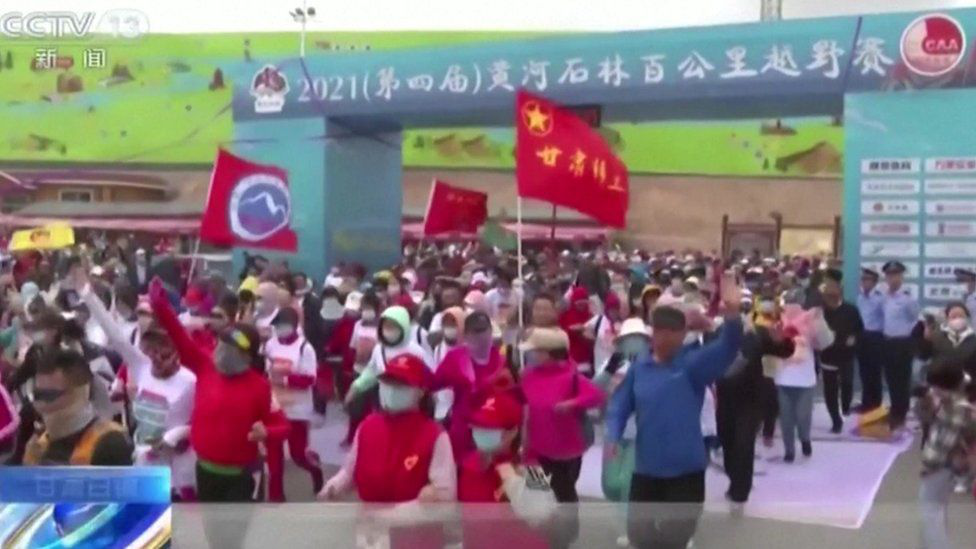 The scene at the start of the race, as shown on local television. Photo: CCTV via Reuters
She decided to head back to her hotel, having had previous bad experiences with hypothermia, but others carried on or were already in worst-hit areas.
By Sunday morning, 151 of the 172 race participants had been confirmed safe, with eight in hospital. Another 21 were found dead, according to the state-run People's Daily.
The race's distance of 100 kilometers was more than double that of a standard marathon.