El Salvador to adopt bitcoin as legal tender
During the Bitcoin 2021 conference held in Miami, President Nayib Bukele said El Salvador will aim to become the first country to adopt bitcoin as a legal tender.
In a video broadcast to Bitcoin 2021, a multiday conference in Miami being billed as the biggest bitcoin event in history, President Nayib Bukele announced El Salvador's partnership with digital wallet company, Strike, to build the country's modern financial infrastructure using bitcoin technology.
"Next week I will send to congress a bill that will make bitcoin a legal tender," said Bukele.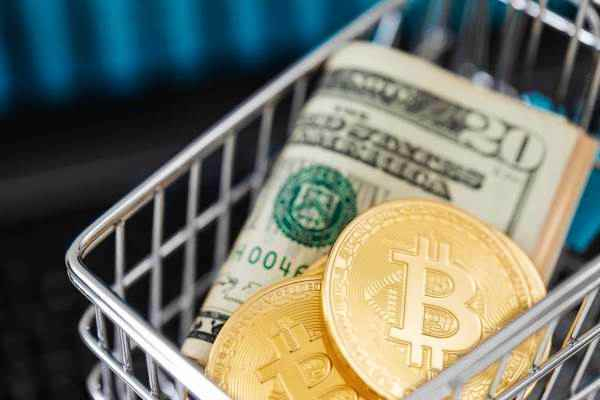 Photo: Getty Images
Jack Mallers, founder of the Lightning Network payments platform Strike, said this will go down as the "shot heard 'round the world for bitcoin."
"What's transformative here is that bitcoin is both the greatest reserve asset ever created and a superior monetary network. Holding bitcoin provides a way to protect developing economies from potential shocks of fiat currency inflation," continued Mallers.
Speaking from the mainstage, Mallers said the move will help unleash the power and potential of bitcoin for everyday use cases on an open network that benefits individuals, businesses, and public sector services.
El Salvador is a largely cash economy, where roughly 70% of people do not have bank accounts or credit cards. Remittances, or the money sent home by migrants, account for more than 20% of El Salvador's gross domestic product. Incumbent services can charge 10% or more in fees for those international transfers, which can sometimes take days to arrive and that sometimes require a physical pick-up, according to CNBC.
Bitcoin isn't backed by an asset, nor does it have the full faith and backing of any one government. Its value is derived, in part, from the fact that it is digitally scarce; there will only ever be 21 million bitcoin in existence.
While details are still forthcoming about how the rollout will work, CNBC is told that El Salvador has assembled a team of bitcoin leaders to help build a new financial ecosystem with bitcoin as the base layer.
'PR value'
A banner that reads "We accept Bitcoin, free, fast and without contagion" at a cafe on Punta Roca Beach in El Salvador.PHOTO: REUTERS
Strike, a mobile payments app set up in El Salvador, is working on the introduction of Bitcoin in the country, Reuters reports.
"Adopting a natively digital currency as legal tender provides El Salvador the most secure, efficient and globally integrated open payments network in the world," founder Jack Mallers said.
Rohan Grey, an expert with the Digital Currency Global Initiative, told BBC World Mr Bukele was "a young president trying to capitalise on a popular image".
"There is a lot of PR value in announcing something like this even if you haven't worked out all the details," he said.
Mr Grey cautioned more generally that a country adopting a cryptocurrency as legal tender would give considerable control "to a network that isn't stable, doesn't have accountable actors and doesn't have track record of providing the kind of price stability and liquidity that a currency is supposed to provide".
The plan announced by President Nayib Bukele would make the small Central American nation the first in the world to adopt the digital currency, Bitcoin, as legal tender alongside the dollar.
It would be a unique and bold step, the first by a sovereign country, and that may well be part of the attraction for Mr Bukele, a young, media-savvy and very popular leader who worries Washington over his increasingly autocratic tendencies.
The future of digital currencies
Photo: Bitcoin 2021
Although central banks around the world have reacted to bitcoin with fascination, they have been hesitant to embrace cryptocurrencies because of their extreme volatility. Bitcoin, for example, crashed by more than half its value earlier this year after rocketing to a record high above $60,000. Other, more thinly traded cryptocurrencies are even more volatile, trading up and down like seesaws — often based on speculation or meme tweets from Tesla CEO Elon Musk.
However, crypto's rise in popularity has led the Federal Reserve to look hard at the old-fashioned dollar's limitations — particularly around payments and money transfers that can take days to accomplish. Bitcoin transactions happen almost instantaneously, CNN reported.
Cryptocurrencies also don't require a bank account. Instead, they're held in digital wallets. That could help people in poorer communities — such as many in El Salvador but also in minority communities in the United States — gain increased access to their finances.
Lael Brainard, a member of the Federal Reserve Board of Governors, laid out a case last month for a secure, central bank-backed digital currency that could create a more efficient payment system and expand financial services to Americans who have been underserved by traditional banks.
Federal Reserve Chairman Jerome Powell in May announced the central bank would publish a paper this summer laying out the board's thinking on the benefits and risks associated with a digital US dollar.
Although cryptocurrencies like bitcoin are digital, a Central Bank Digital Currency would be fundamentally different from current cryptos because it would still be controlled by a central bank rather than a decentralized computer network.