Expats Share New Year's Resolutions
To set up for great success in the Year of the Cat, expats living in Vietnam revealed their biggest achievements in 2022 and new year's resolutions, from personal to social responsibilty goals.
Many expats living in Vietnam have gained outstanding achievement by the end of 2022 by not only reaching personal goals but also contributing to the development of Vietnam.
Glen MacDonald (US): "I won a prestige journalism award in Vietnam!"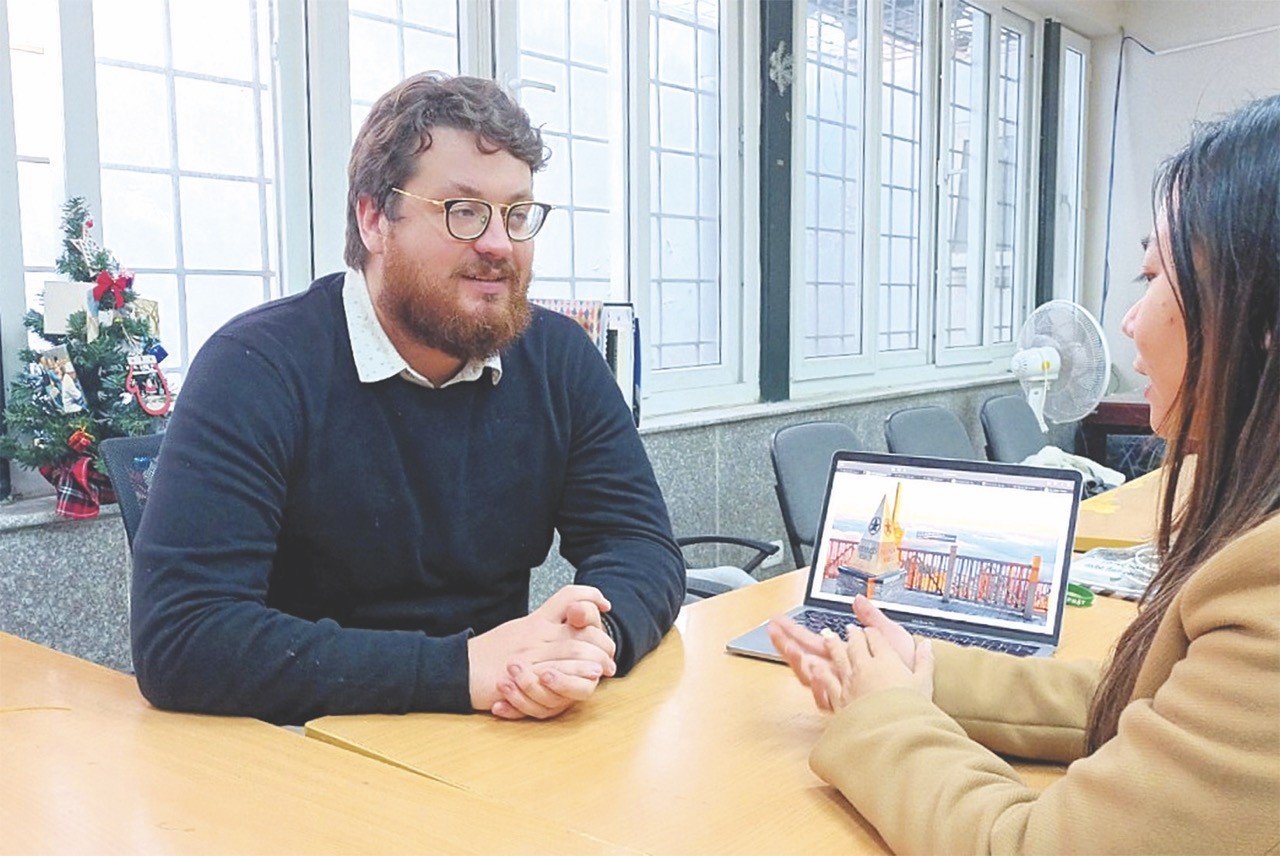 Glen MacDonald (left) talking to a colleague at Vietnam Times (Photo: HM).
After Glen MacDonald graduated from Wagner College in 2018, he decided to take a risk and pursue a career in writing and editing in Vietnam. In 2021, he started a new job as Vietnam Times Magazine.
Together with his team at the English Department, they were honored to receive the Third Prize of the 8th National External Information Service Awards in Vietnam.
"The article series is "Healing the wounds of the US war in Vietnam: Reconciliation and Forgiveness". For over two months, we interviewed representatives of the U.S. veterans community in Vietnam, U.S. Ambassador to Vietnam Marc Knapper. We also interviewed representatives of the Vietnamese Agent Orange victim community, war victims, and some local official. I am so proud of this award and grateful of everyone' support," said Glen.
His resolutions as Vietnam Times' writer and editor in 2023 is to focus on similar projects and to produce more content for Vietnam's growing expat community.
Anton Novoselov (Russian Federation): "I won the battle with Covid-19 with fruit!"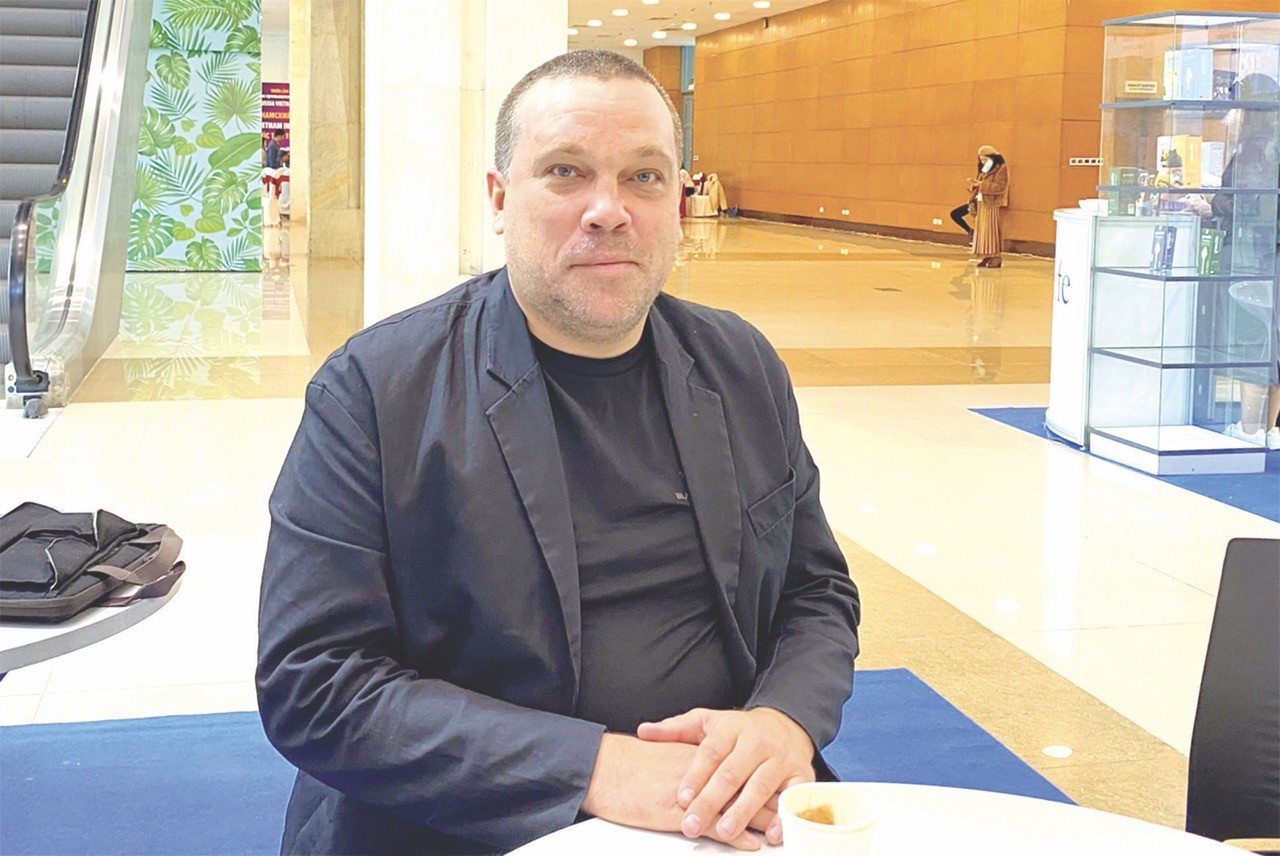 Photo courtesy of Anton Novoselov
Russian expat Anton Novoselov has been living in Vietnam in 1989. He is the Director of Business Development of Lao Viet Foods Company (based in Nha Trang). The company is specialized in processed agricultural goods for export.
"In 2022, my biggest success is in the frozen fruit business. Our "Mangosha" frozen fruit product is sold in many stores and supermarkets in Russia, in spite of the fact that there are many imported products from Egypt, Thailand, India in Russia market... Besides the 'mango ice cream' product sold in Russia, our company also exports 11 containers of pure pureed mangoes," Anton said.
Anton added that since the outbreak of the Covid-19 pandemic, consumption slumped significantly due to distancing, lockdown, and contact restrictions. So froznen products are very convenient. Customers just take the fruit from the freezer, leave it to cool down for a few minutes and can use it right away.
For his new year's resolution Anton is excited about new line of products. "In addition to the frozen fruit product in the form of pomegranate seeds, ice cream sticks are on the market, the company will promote the export of frozen puree avocado."

Liu Yu Chen (China): "2022 came the joy of reunion!"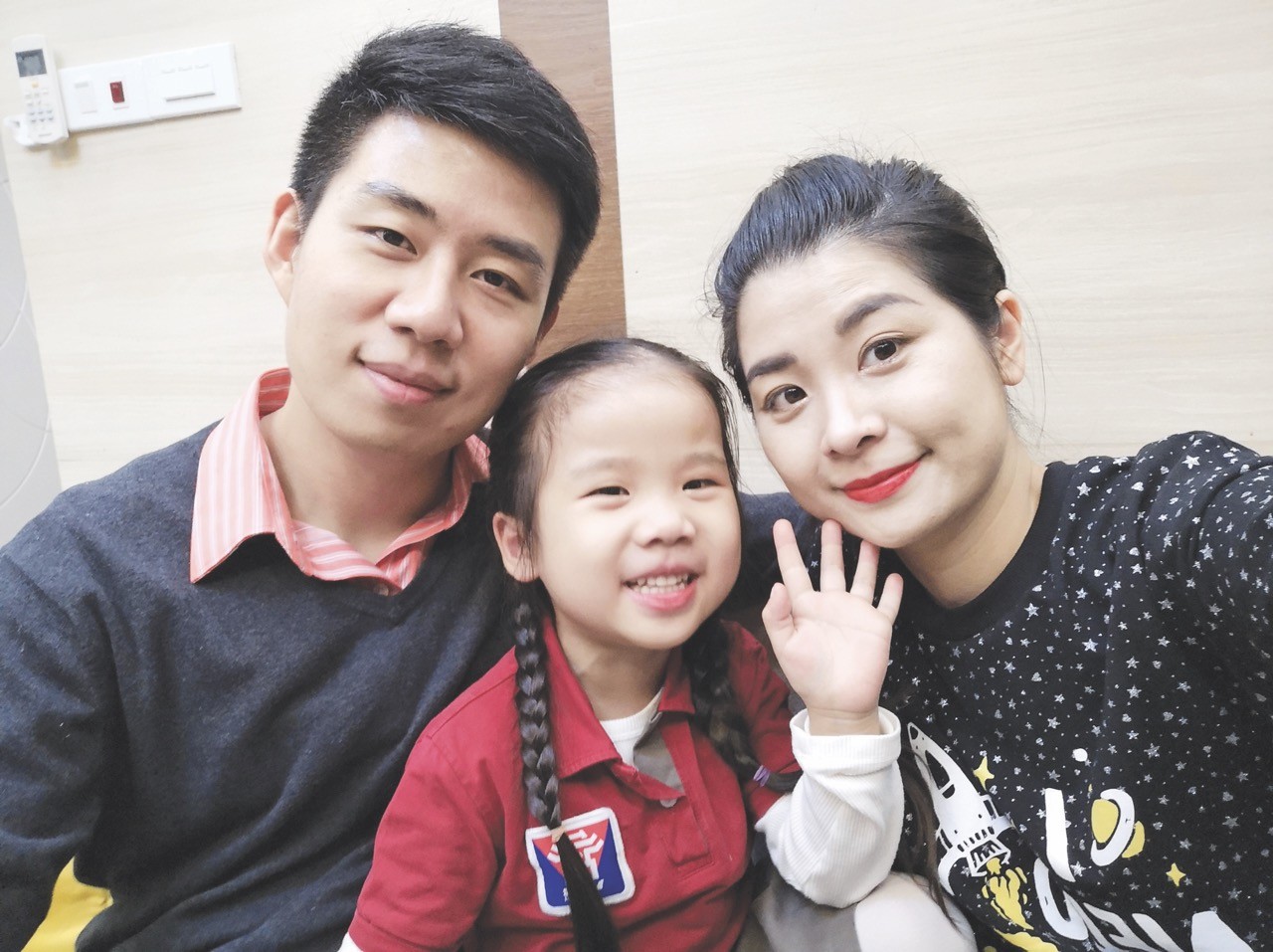 Liu Yu Chen and his family (Photo courtesy of Liu Yu Chen).
Liu Yu Chen (from Beijing, China) is a Chinese lecturer in Hanoi. In 2022, he and his wife decided to start a new chapter in their lives in Vietnam. Despite the impacts of the Covid-19 epidemic, the couple's grew closer together and the family bond is stronger than ever.
"In the past, despite living a stable life in Beijing, my wife lived far from her hometown and was very homesick. Therefore, I considered living with my wife in Vietnam. The Covid-19 epidemic happened after that made me decide to let the whole family stay in Vietnam," said Chen.
His biggest success of the year was starting a new life in Vietnam. He shared: "I feel the friendliness of the Vietnamese people. People often ask me how I am doing, or if I need help. Neighbors often come by and help my family. This helps us adapt faster. These things make me feel warm, as if Vietnam is my second homeland."
Chen planned to introduce Vietnam to his family in China. "I want to bring my mother to Vietnam to experience the lifestyle and see the beautiful scenery of my 2nd hometown."
Daymone Viranon (Lao PDR): "I am a Doctor in Vietnam!"
Daymone Viranon at her graduation ceremony (Photo courtesy of Daymone Viranon).
For Daymone Viranon (born in 1980, Luangprabang province, Lao PDR), 2022 marks the 4th anniversary of her time in school in Vietnam. In 2022, she graduated from the National Academy of Public Administration and was honored to receive a Ph.D. in public management.
"It is very special, the fact that I received my Ph.D at the same time with the 60th anniversary of the establishment of diplomatic relations between Vietnam and Laos," said Daymone Viranon.
Daymone Viranon had a hard time completing school since the outbreak of Covid-19. Thaks to the help of teachers and friends, she overcame the challenges of finding work. There were many opportunities for Daymone to collaborate with a press agencies to gain experiences. Sje also made more friends and learned about customs and practices of the Vietnamese people.
"When I return home, I will try to apply the learning and research knowledge in Vietnam to serve the development of the country's homeland and continue to serve as a bridge for the friendship between Vietnam and Laos," said Daymone confidently.
When the "Sprout" Grows

The "Sowing the Seeds of Friendship" program has helped strengthen the trust, solidarity, friendship and comprehensive cooperation between Vietnam and Cambodia, while educating the youth ...
"This year I will..."

Unions of Friendship Organizations of many provinces and cities are having specific strategies and plans for 2023. The Vietnam Times would like to introduce some ...