G7 Health Agenda Perfectly Aligned with India's G20 Presidency Priorities: Mandaviya
"Met Health Minister of Indonesia Budi G. Sadikin on the sidelines of the G7 Health Ministers' Meeting in Nagasaki. Indonesia supports India's G20 Presidency health priorities," the Union Health Minister tweeted.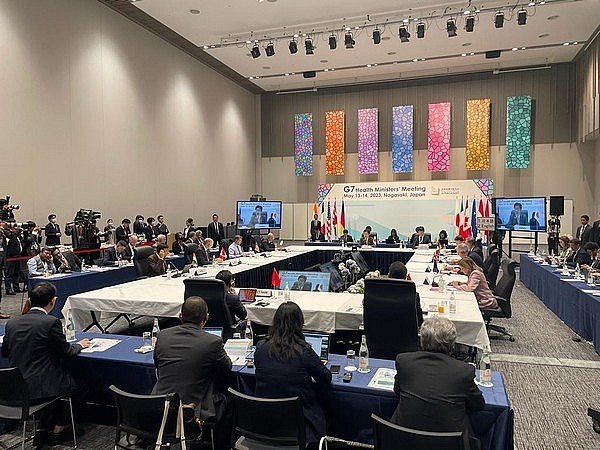 ANI Photo | G7 health agenda perfectly aligned with India's G20 Presidency priorities: Mandaviya
Union Health Minister Mansukh Mandaviya highlighted the impact of the Covid-19 pandemic on global health infrastructure, emphasizing the need for enhanced robustness, inclusivity, and responsiveness while maintaining the central role of the World Health Organization (WHO). The minister was addressing the G7 Health Ministerial meeting on Global Health Architecture in Nagasaki, Japan on Saturday.
The meeting was held to discuss global health challenges and ways to ensure preparedness, prevention and response to future health emergencies among health ministers of G7 countries.
Mandaviya said, "When it comes to managing any health emergency, any country's national health system is heavily dependent on the global health system."
Dr Mandaviya cautioned against fragmented and siloed efforts in addressing the challenges faced by the world and underlined the need for collaborative efforts to ensure global health security including a specific focus on promoting health equity.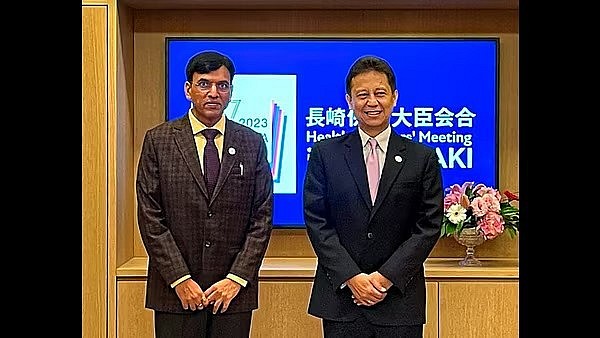 Nagasaki: Union Health Minister Mansukh L Mandaviya meets Health Minister of Indonesia Budi G. Sadikin on the sidelines of the G7 Health Ministers' meeting, in Nagasaki, Japan, Saturday, May 13, 2023.
He noted that while multiple global efforts are underway, there is a need to ensure the convergence of these ongoing initiatives. He appreciated that the health agendas under the G20 India Presidency and the G7 Japan Presidency are perfectly aligned. He added that these have collectively prioritized health emergency preparedness, access to medical countermeasures and digital health to achieve universal health coverage and innovation.
Mandaviya also emphasized the role of digital solutions and the use of technology in ensuring continuity of care amidst multiple challenges posed by the pandemic.
He stated that "bridging digital divide through promotion of digital public goods to support health service delivery is critical to ensure that fruits of technology are made available to all and to aid and augment health response capacities".
On India's G20 Presidency, Mandaviya informed that priority has been given towards building consensus for converging global efforts to address any health emergencies and ensure the availability of medical countermeasures to all the countries during any health emergency, with a specific focus on affordability and ensuring equitable availability.
He also voiced his concern on the high level of global inequity in access to medical countermeasures by highlighting that the Covid-19 vaccination programme started in December 2020, but even after more than 2 years, only 34% of the population in low-and-middle-income countries has access to the vaccination, compared to 73% in high-income countries as on April 2023.