GrabVietnam Pauses All Services in Hanoi
Ride-hailing giant Grab in Vietnam has suspended two more of its services in Hanoi, GrabExpress and GrabMart, amid the city's Covid-19 lockdown.
Ride-hailing platforms are coordinating with authorities to vaccinate drivers on a large scale - Photo: Tuoitre
Ride-hailing platform Be has suspended all services starting Tuesday, while Grab limits drivers' working hours to daytime amid the fourth Covid-19 wave.
Be's services in Hanoi and Ho Chi Minh City would be halted until August 1 or until further notice, following the company considering all possible options and adopting the most prudent, according to the vnexpress.
"We understand the halt of transport services during this time could cause inconvenience to customers and affect the income of drivers as well as company revenues," a spokesperson said.
"But we believe this decision would help contribute to the fight against Covid-19 and ensure the well-being of our customers, drivers and the community."
Grab motorbike drivers wait for orders at Aeon Mall Ha Dong Supermarket, Hanoi on July 7, 2021. Photo by VnExpress
Starting July 26, HCMC only allows shippers to transport essential goods while requiring strict social distancing measures.
In Hanoi, most delivery platforms have been suspended as the city enters its fourth day of a 15-day social distancing period.
The ride-hailing giant has suspended two more of its services in Hanoi, GrabExpress and GrabMart, amid the city's Covid-19 lockdown.
It had already suspended GrabFood and ride-hailing services GrabCar, GrabBike and GrabTaxi on July 24 along with other ride-hailing companies Be and Gojek.
The city Department of Transport said it has granted permission for nearly 700 delivery people to work during the 15-day social distancing period.
No one working for any digital ride-hailing platform is registered.
Hanoi last Friday announced a 15-day social distancing order starting 6 a.m. last Saturday amid rising coronavirus concerns in both the capital and nationwide.
The city has recorded 1,007 local Covid-19 cases in the fourth coronavirus wave that struck Vietnam in late April.
Economy
Vietnam is the biggest economic partner of Poland in Southeast Asia, and the potential for stronger cooperation remains huge.
June 09, 2023 | 18:45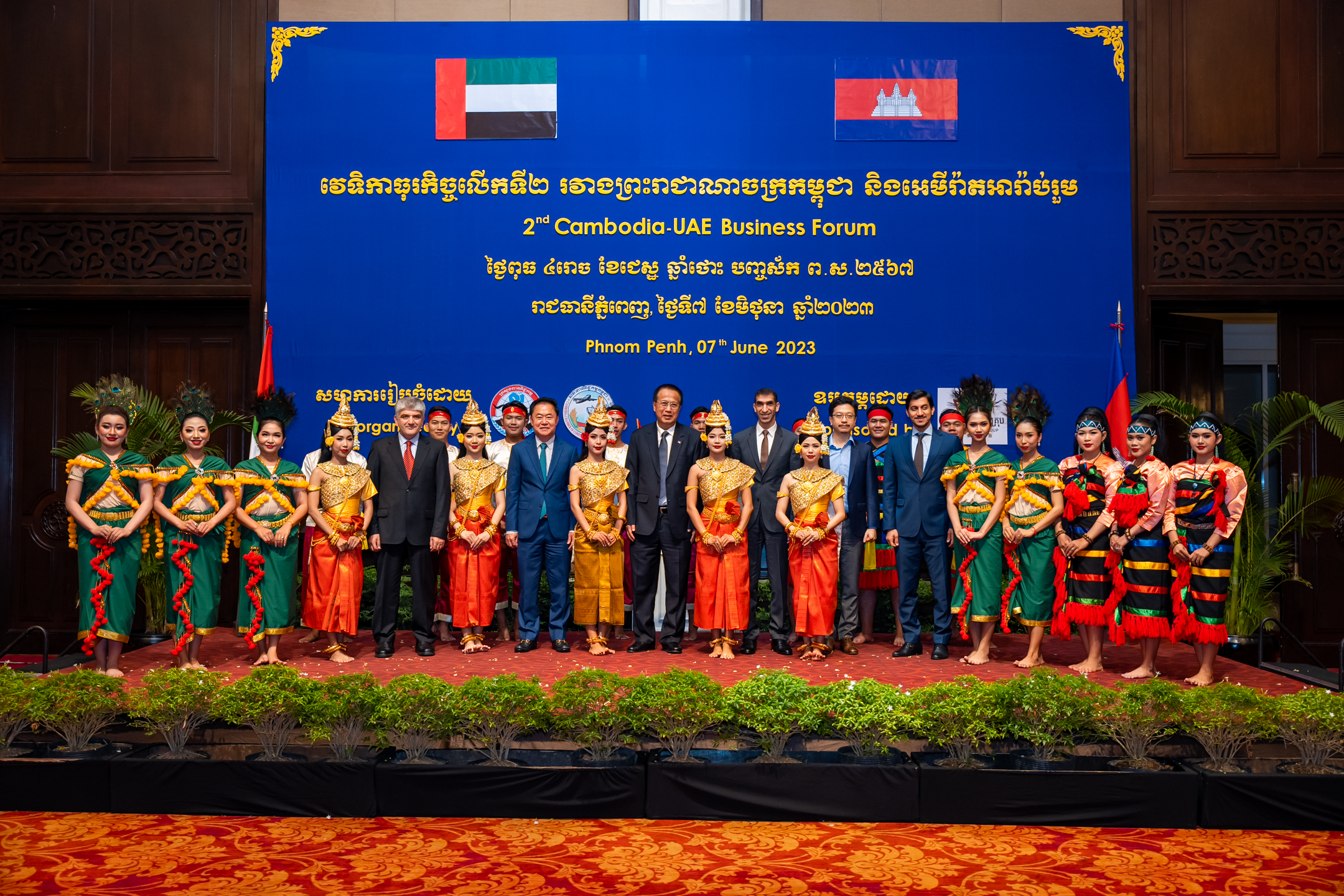 Economy
Prince Holding Group (PHG) recently participated in the 2nd Cambodia-UAE Business Forum, co-organized by the Ministry of Commerce Cambodia and the Cambodia Chamber of Commerce (CCC) at Sofitel Phnom Penh.
June 09, 2023 | 18:10
Economy
Born and raised in the HMT area of Srinagar in Jammu and Kashmir, Taha Mughal, a Cambridge alumnus and winner of the prestigious Fulbright scholarship for 2022-23, stands at the intersection of art, writing, and architecture.
June 09, 2023 | 07:00