High-profile Kpop Stars Rock The Summer With July Release
Among many tracks set to be released in July, which Kpop stars will be crowned the "king" or the "queen" of this summer?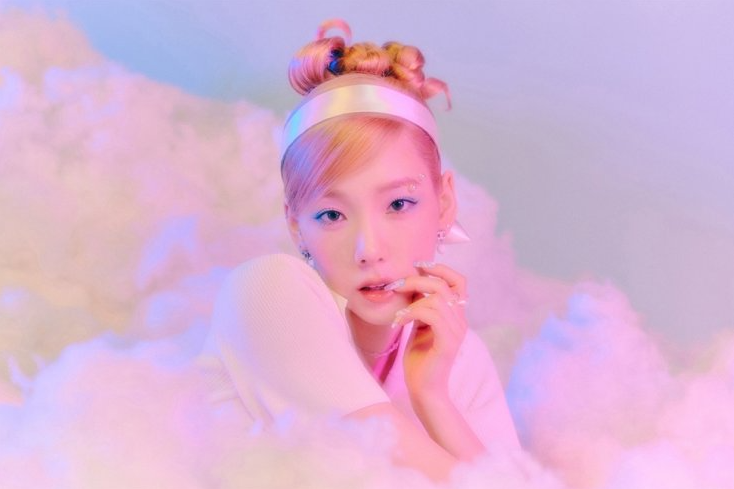 Photo: Korean Times
Taeyeon (July 6) - Single "Weekend"
Taeyeon of K-pop act Girls' Generation is slated to make her long-awaited comeback with the summery single "Weekend," July 6. Taeyeon, famed for her vocal prowess, will also rap on her new song, according to her record label, SM Entertainment.
'Weekend' is a disco-pop track where the idol "raps and sings about hope to break away from everyday boredom and enjoy freedom during the weekend".
"Its lyrics are about being eager to escape from the everyday monotony and recharge on a weekend," Korean Times quoted the company.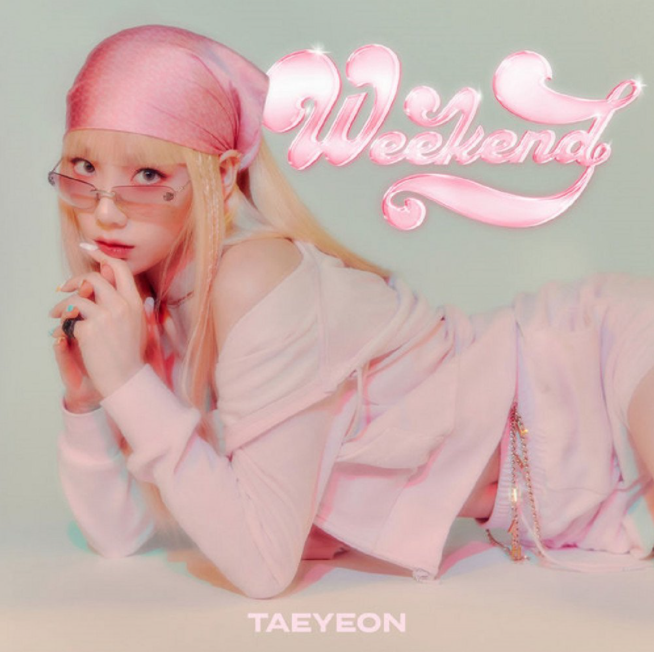 Photo: All Kpop
'Weekend' is Taeyeon's first release in over six months, since her fourth Korean-language mini-album 'What Do I Call You', which dropped last December. That project also featured the previously released single 'Happy.
Earlier this year, Taeyeon said that she misses performing with her fellow Girls' Generation members. In an interview with #legend Magazine, she expressed her desire to reunite with the group again someday. "If I get the chance, I would love to do a concert tour with Girls' Generation again. If we can," NME quoted the singer.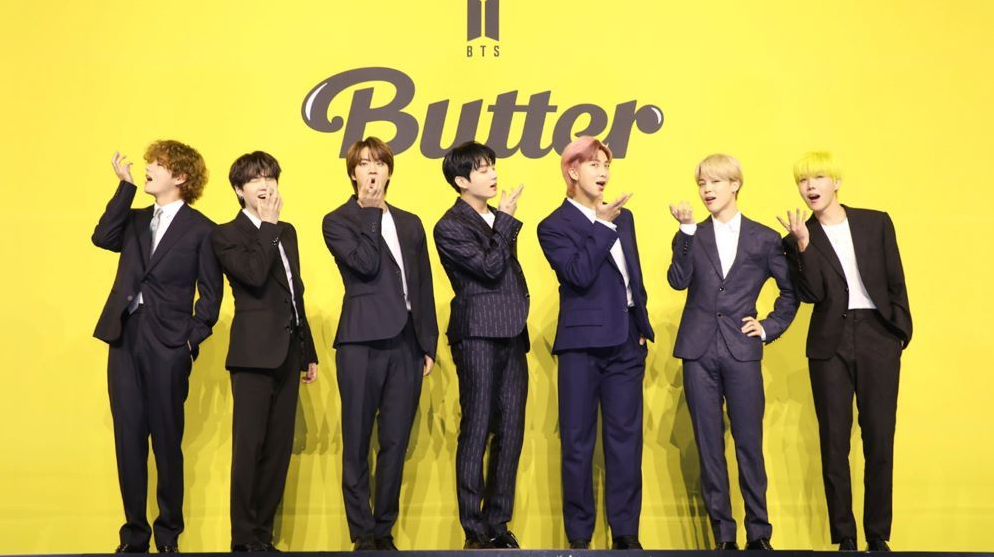 Photo: HYPE
BTS (July 9) - "Butter" CD release
Post-release of their hit single 'Butter', K pop band BTS is now gearing up for the release of their CD single release which features another new track, Wion News cited.
While they have been teasing the news of a new single, they have remained quite tight-lipped about it. Reports suggest that the song will be called "Permission to Dance'." "Permission to Dance" will move the rhythm in people's hearts," Big Hit Music said in a statement.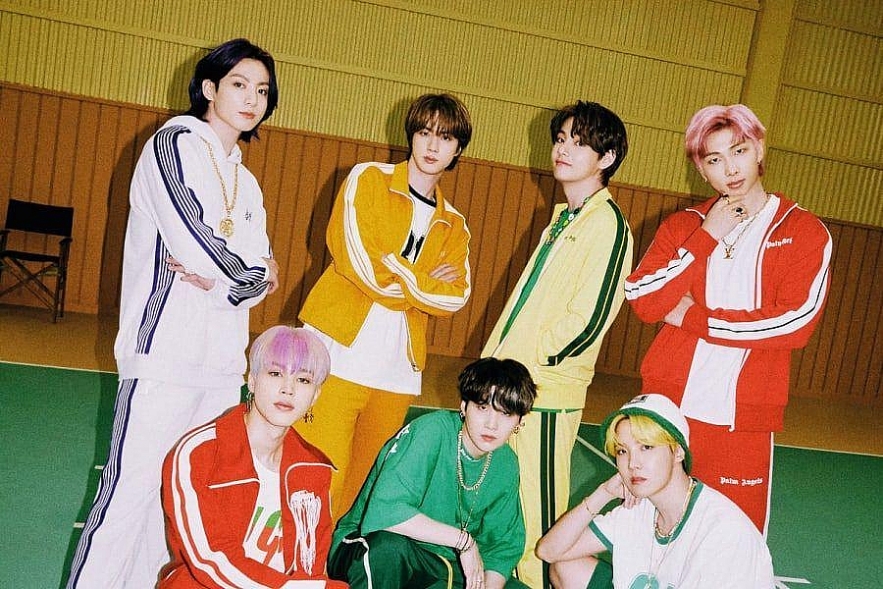 Photo: Soompi
Meanwhile, BTS' recent single 'Butter' which was released on May 21, is at No. 1 on the Hot 100 chart for five consecutive weeks. This makes the K pop band the first Asian act in history to achieve this milestone. The group has broken the tie with Aerosmith and surpassed their 23-year-old record with the track 'I Don't Want to Miss a Thing'.
As for the 'Butter' single CD, it will be released in two versions - Peaches and Cream. The new track details are yet to be announced officially. It will be released on July 9, 2021.
Photo: Pink Villa
Minzy (July 11) - Single "Te Amo"
Minzy, a former member of now-defunct K-pop girl group 2NE1, is poised to roll out her new single "Te Amo," July 11. MZ Entertainment, representing Minzy, revealed that the K-pop diva will return to the music scene with the Latin hip-hop summer song. But the company did not provide more details.
After quitting 2NE1 in 2016, Minzy has been forging a career as a solo artist, and last October, she established MZ Entertainment, according to Korean Times.
On July 6 at noon KST, the soloist dropped the first music video teaser for her upcoming release. Following the audio teaser, Minzy sports tropical and summer theme in this music video teaser for her 3rd single 'Te Amo', according to All Kpop.
Photo: All Kpop
Baek A Yeon (July 13) - EP Observe
Female soloists are truly going to make July their own, with Baek joining the crowd with the release of her fifth EP, Observe. It will be her first album since the release of 2018's Dear Me and follows a series of singles and one-off appearances on K-drama soundtracks since then, according to South China Morning Post.
Photo: All Kpop
Baek A Yeon has revealed the tracklist for her upcoming fifth mini-album 'Observe'. The title song is called '0%', while its original title in Korean means 'What Do You Do When You Don't Want To Do Anything'. The other five tracks in the literal translation are: 'LonelyWAR', 'I Am Going To Rebel', 'So I Am Full Of Thoughts These Days', and 'Fantasy' along with the instrumental version of the title track. Previously, Baek A Yeon released concept photos for the album where she is dressed in bright warm colors with aesthetically beautiful surroundings and style.
Baek A Yeon is a singer who is known for being the second runner-up of the survival reality show 'K-pop Star'. The show involves three entertainment or talent agencies who conduct auditions worldwide to search for the next potential K-pop stars, according to Pink Villa.
Photo: Korean Times
D.O. (July 26) - Mini album "Empathy"
D.O. of K-pop giants EXO is going solo with his first mini-album, tentatively titled, "Empathy" on July 26. This is the first time for the singer, whose real name is Doh Kyung-soo, to showcase his solo work on an album since he made his debut as part of EXO in 2012.
His agency, SM Entertainment, announced that "Empathy" will offer eight tracks that highlight his "sentimentalism and velvety voice." It also unveiled a black-and-white teaser image featuring D.O. in a place that looks like a park. More details about the album, such as the name of the lead track, are being kept under wraps.
"D.O., who has been actively pursuing his acting career, will transform himself into a soloist and exhibit his untapped side," SM said in a statement.
D.O. has carved out a strong presence as an actor, appearing on the mega-hit film series, "Along with the Gods," and the popular TV series, "Dear Husband of 100 days" (2018), among many others.
Learn Korean with K-pop sensation BTS

Big Hit Entertainment, the management agency of K-pop group BTS, announced that it has partnered with the Korea Foundation (KF) and the Hankuk University of ...