OPEC secures global oil record cuts in history  
OPEC (The Organization of the Petroleum Exporting Countries) and its oil producing allies on Sunday finalized a historic agreement to cut production by 9.7 million barrels per day, following multiple days of discussions and back-and-forth between the world's largest energy producers. The cut is the single largest output cut in history.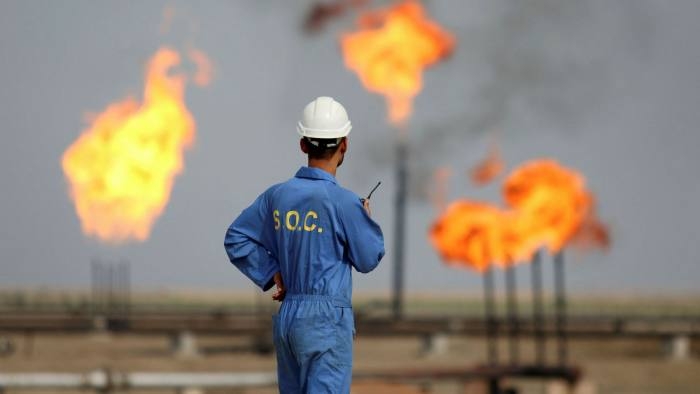 The cuts of 9.7m barrels a day are more than double those made by Opec during the global financial crisis (Photo: Getty Images)
Saudi Arabia and Russia ended their oil price war on Sunday by finalizing a deal to make the biggest oil production cuts in history, following pressure from US President Donald Trump to support an energy sector ravaged by the coronavirus pandemic, CNBC reported.
Opec said it would cut 9.7m barrels a day in oil production in May and June, equivalent to almost 10 percent of global supply, and continue with lower reductions until April 2022, in an effort to stabilize global crude markets.

The 9.7 million barrels per day cut will begin on May 1 and will extend through the end of June. The cuts will then taper to 7.7 million barrels per day from July through the end of 2020, and 5.8 million barrels per day from Jan. 2021 through April 2022. The 23-nation group will meet again on June 10 to determine if further action is needed, according to CNBC.

The cuts would be more than twice those made by the cartel during the global financial crisis, Financial Times reported.
Opec officials added that the cuts could end up being much greater, at around a fifth of global supply. However, this would include declines forced on producers outside the cartel by the recent oil price collapse, like those in the battered US shale sector.
President Donald Trump, who has been heavily involved in brokering a deal between Saudi Arabia and Russia since a price war broke out between the two powerhouse producers, said in a tweet that it's a "great deal for all" that "will save hundreds of thousands of energy jobs in the United States."
On Friday, when the deal was in jeopardy, Trump said the U.S. would cut production in an effort to get Mexico "over the barrel."
At a White House press briefing, Trump said he spoke to Mexico's President Andrés Manuel López Obrador and had agreed to "pick up some of the slack" by cutting production on behalf of Mexico. He did not elaborate on how the cuts would be enacted and said Mexico would reimburse the U.S. at a later date.
OPEC+ is hoping that nations outside of the group, including the U.S., Canada and Norway, will also cut back on production in an effort to shore up prices. While Trump had previously stopped short of saying the U.S. would scale back production, he has noted that market forces would naturally curb output.
U.S. Energy Secretary Dan Brouillette reiterated this point on Friday, saying that about two million barrels per day of U.S. production would have been taken offline by the end of the year, with the number potentially as high as three million.
"Today's crisis transcends the interests of any one nation and requires a swift and decisive response from us all. Failure to act has far-reaching consequences to each of our economies," CNBC cited the President's saying Friday in prepared remarks at the G20 meeting. "This is a time for all nations to seriously examine what each can do to correct the supply/demand imbalance," he added.
Focus
Brazil is Vietnam's largest trading partner in Latin America and in the top three of Vietnam's largest markets in the Americas.
June 07, 2023 | 14:29
Economy
The deputy chief minister praised the literary contributions of Dai and stressed the importance of promoting literature and education in the state. He also highlighted the achievements of individuals from various sectors, including sports, education, and business, who brought laurels to the state.
June 07, 2023 | 07:00