Potential 'Billion USD' Game Project in Vietnam
If having suitable idea and team, the NFT (Non-fungible Token) game project of the start-ups can receive investment and advice from blockchain experts to turn into a billion-dollar project.
Axie Infinity is a blockchain game founded by Vietnamese people, causing a global fever. Photo: VnExpress
"Vietnam has made remarkable achievements in the field of mobile games and indie games. If blockchain is combined with the right investment, we can create a 'unicorn'," said Vuong Quang Long, CEO of Tomochain, shared on the sidelines of the Game2Blockchain contest, held in early August.
"Unicorn" is the word for startups valued at over US$1 billion. In the game segment, Axie Infinity is one of the outstanding blockchain game projects of Vietnamese people. The project's AXS cryptocurrency has a market capitalization of US$3 billion at one point and is the most expensive NFT game in the world.
NFT (Non-fungible token) is a chain of codes representing items, using blockchain technology similar to the Bitcoin platform.
The potential of Vietnamese projects in the field of blockchain and NFT games is considered to be quite large. This is because this is a new field, there is not too much difference between big technology countries like the US and China and countries like Vietnam.
The interface of Axie Infinity. Photo: VnExpress
According to experts, the advantage of Vietnam is that it has an abundant engineer force, with good technology and diligence. However, most of this team is weak in terms of vision, management capacity as well as the ability to connect international resources. "If these elements are added, combined with financial investment and community support, NFT game projects will be pushed to a higher level and develop sustainably," Long said.
This is also the reason why the CEOs of many successful blockchain projects in Vietnam, such as Kyber Network, Tomochain, Axie Infinity, and some investment funds, have gathered and organized the Game2Blockchain contest. The contest aims to find and build "billion USD" NFT games of Vietnamese people, following the success of Axie Infinity.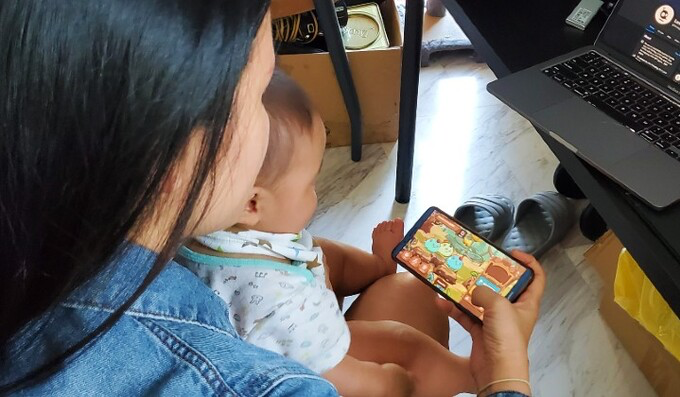 A Malaysian woman is playing Axie Infinity while looking after her baby. Photo: Lorcan Gaming.
To participate in the competition, teams from 2 to 5 people need to have at least one Vietnamese member, and a member who has worked in the game industry. These people do not need blockchain knowledge but will be supported by experts. Scores will be awarded based on the game idea, graphics, revenue model of the project, and the Play-to-Earn mechanism for players.
The winning project will receive an investment of US$100,000 USD, with the support and guidance of leading experts in NFT Game and blockchain such as Loi Luu (Kyber Network), Long Vuong (Tomochain), Trung Nguyen (Axie Infinity). These are all longtime experts on blockchain in Vietnam, founding projects worth hundreds of millions to billions of dollars and are recognized in the world.
"The most important thing is that game engineers in Vietnam can have access to blockchain technology and NFT, and at the same time expand their network, learn from the founders of successful crypto projects." Henry Tran, founder of Hub Global said. In addition, according to Henry Tran, the projects will also be supported in terms of technology and marketing, thereby improving the chances of success and can completely become the next "billion USD" NFT game project of the Vietnamese people.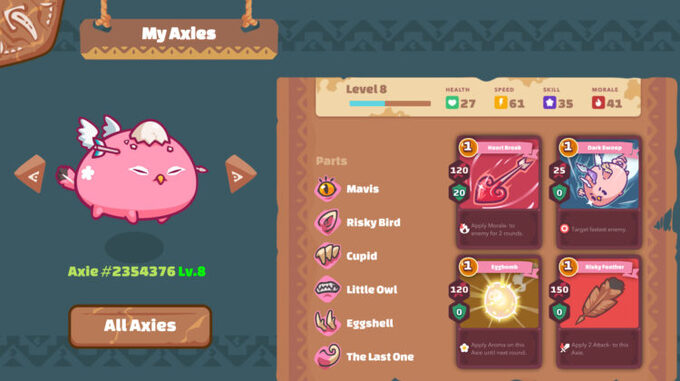 Each Axie has its own characteristics and moves in Axie Infinity. Photo: VnExpress
Recently, the trend of investing in blockchain products such as cryptocurrencies, NFT, has blossomed both in Vietnam and around the world. At the recent CTO Talk, experts in this field all said that with blockchain, Vietnam is facing a historic opportunity to catch up and even be ahead of the world's technology. Vietnamese engineers should not stay out of this game and can compete fairly with international technology teams.
If there are more projects on cryptocurrencies and NFT succeed, Vietnam will not only attract foreign currency from investors around the world, but also affirm the prestige of Vietnamese engineers in the global blockchain community.
Economy
Vietnam is the biggest economic partner of Poland in Southeast Asia, and the potential for stronger cooperation remains huge.
June 09, 2023 | 18:45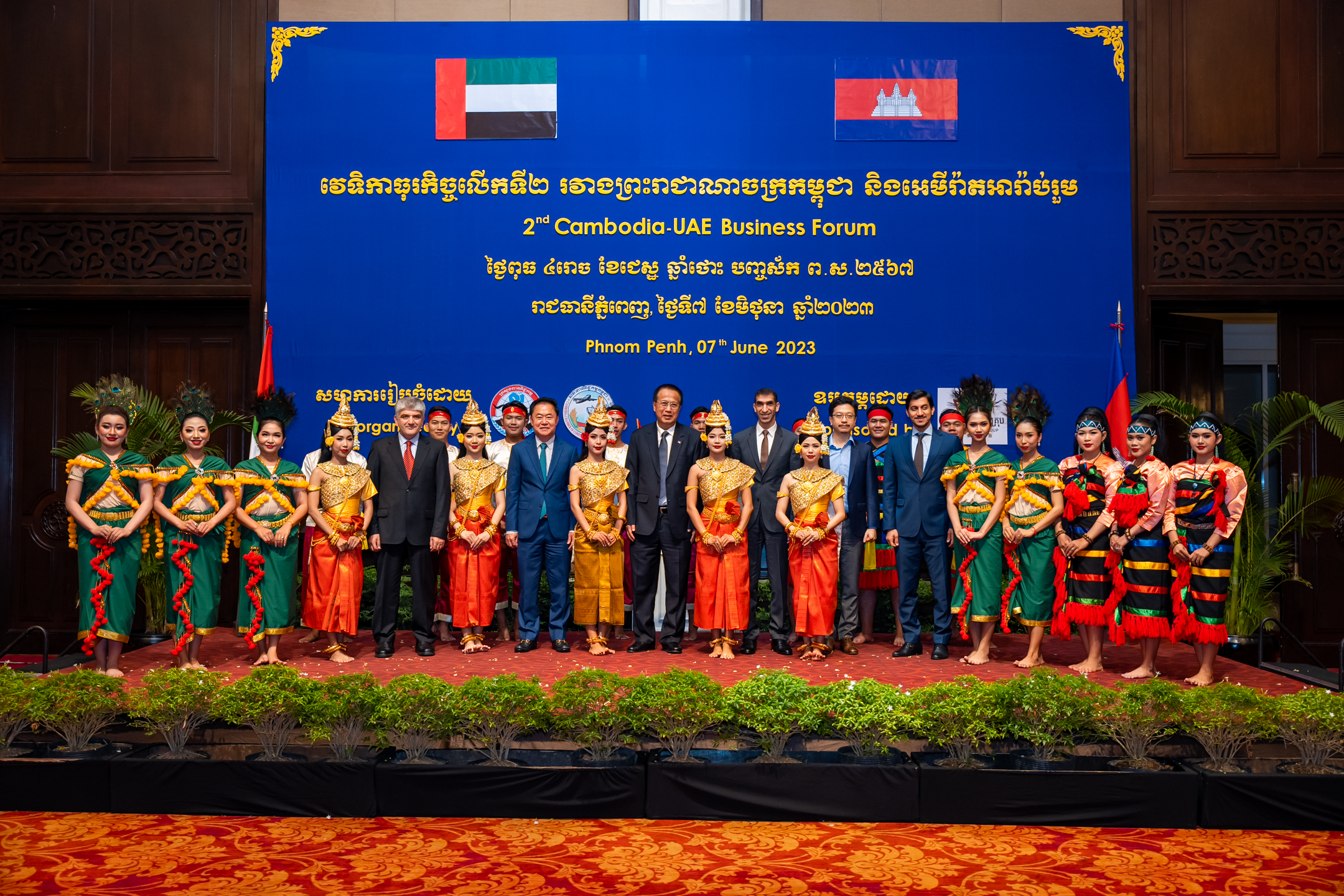 Economy
Prince Holding Group (PHG) recently participated in the 2nd Cambodia-UAE Business Forum, co-organized by the Ministry of Commerce Cambodia and the Cambodia Chamber of Commerce (CCC) at Sofitel Phnom Penh.
June 09, 2023 | 18:10
Economy
Born and raised in the HMT area of Srinagar in Jammu and Kashmir, Taha Mughal, a Cambridge alumnus and winner of the prestigious Fulbright scholarship for 2022-23, stands at the intersection of art, writing, and architecture.
June 09, 2023 | 07:00