Premier League 2020-2021: New season begins with big questions for the "giants"
The 29th season of the Premier League is set to kick-off on September 12, 2020, nearly one month later as the plan due to the Covid-19 pandemic. One of the most anticipated football leagues on the planet would open up with predictions of signification and its top four.
There is no more time for "relax", the whole European countries have seen some UEFA Nations League fixtures which are regarded the sporting aperitif for the upcoming exciting season as usual.
After a short summer for transfer, most teams were strengthened, especially Chelsea. Perhaps for the owner of the London blue shirt Abramovich, among the top four in the Champions League is not enough but the first position. Chelsea, Arsenal, and Man United are creating the prospect of championship competition, or at least the top 4. However, first of all, we have to mention defending champions Liverpool and runner-up Man City - two teams still outperforming the rest in the last three or four seasons.
Are Liverpool favorites, or a one-season wonder?
Liverpool are about to discover that getting to the top of the mountain is the easy bit, even if took them 30 years to manage it by winning the Premier League last season, according to ESPN.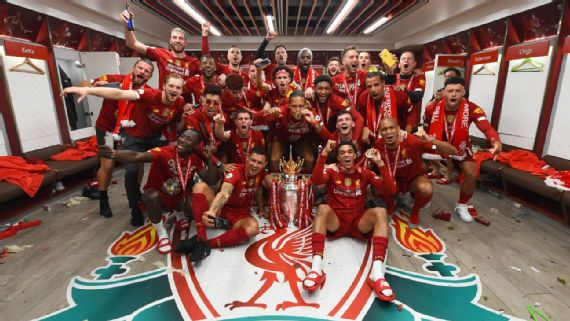 The Reds clinched a first league title in 30 years last season, but repeating the feat looks like a tall order this term. Andrew Powell/Liverpool FC via Getty Images
Jurgen Klopp and his players wrote their own chapter of Liverpool history by sealing a first domestic title since 1990 -- and doing it in spectacular fashion with their pre-lockdown form, making the title race an inevitability by the halfway point of the 2019-20 campaign. But despite their success last season, the new challenge facing Liverpool is arguably tougher than winning the title in the first place.
Liverpool has now raised the bar, and they must match up to their standards. The only problem is that, so far, they have ignored the old truism that you must capitalize on success by strengthening when you are at the top. Manchester City, Chelsea, Manchester United, and Arsenal have all made significant additions to their squad this summer in an effort to close the gap on Liverpool -- who have made just one signing, a reserve left-back to provide cover for Andy Robertson.
The Community Shield defeat against Arsenal last month highlighted the need for change and new blood at Anfield. Klopp's team is still one of the best in Europe, but depth is an issue, and the established stars know that their place in the team is pretty much secure. A lack of competition could blunt Liverpool's edge, but they missed out on Timo Werner, and they have yet to suggest they will complete a deal for Thiago Alcantara.
Klopp's squad will unquestionably be one of the favorites to win the title, but without new faces, they look like falling short in their challenge of staying on top of their perch. -- Mark Ogden.
Would the same four teams in the top four?
Liverpool and Manchester City were by far the best two teams in the Premier League last season, and they are likely to set the standard again. The levels of consistency they've shown over the past two years suggest they will again compete for the top two positions. Beyond that, Chelsea's business in the summer transfer window has been eye-catching and if the majority of their new players can settle quickly, they look best equipped to challenge the top two.
Manchester United was a different team during the second half of last season after the arrival of Bruno Fernandes from Sporting Lisbon and if they can replicate that consistency over a full campaign, a top-four finish shouldn't be a problem.
Arsenal, Tottenham, and Leicester will all challenge for the Champions League places, particularly Arsenal and Tottenham, who should be over the upheaval of both changing managers in midseason last year. Arsenal has shown they can beat the best teams under Mikel Arteta and Jose Mourinho will have his Tottenham side organized and well-drilled.
Can Man United the Red Devil do better than fourth?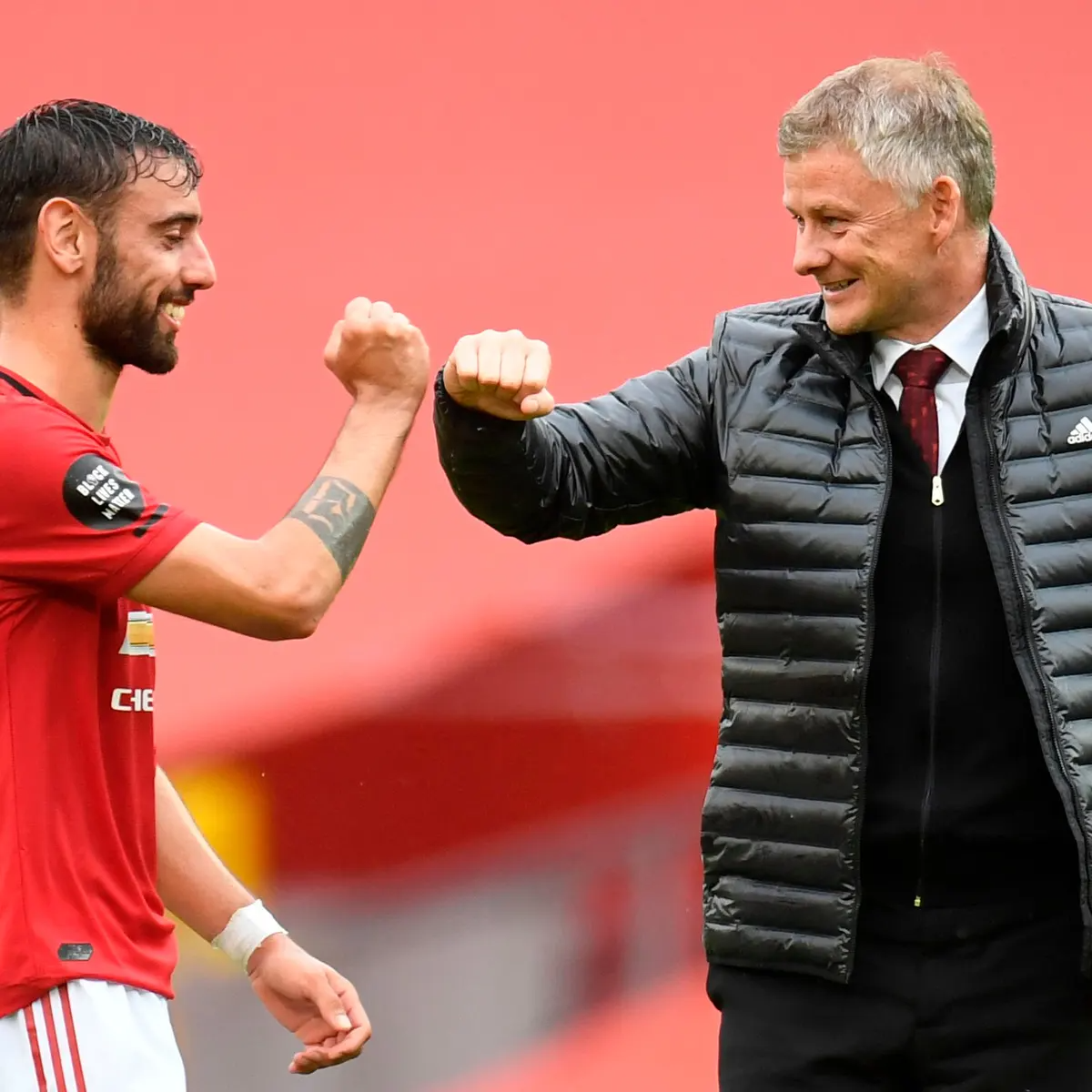 Ole Gunnar Solskjær has, in little more than a year, rejuvenated a team who were in a terrible state. Photograph: Peter Powell/AFP/Getty Images
Does Solskjaer see Van de Beek as a No. 10?Jan Joost Van Gangelen believes Solskjaer will play Donny van de Beek alongside both Bruno Fernandes and Paul Pogba.
The challenge for Manchester United this season is to back up the talk with actions. Three semifinals and a third-place finish in the Premier League last season represented progress for Ole Gunnar Solskjaer, but the task now is to take another step forward. The message from Solskjaer since his arrival in December 2018 has been about his rebuild taking time, but there comes a point when it needs to turn into trophies and a Premier League title challenge.
Since Bruno Fernandes' arrival in January, United have shown they are capable of long runs of good form, but that has to be replicated over an entire campaign if they are going to get back to where they were under Sir Alex Ferguson.
Ajax midfielder Donny van de Beek is a positive addition to the squad in midfield, but there are other gaps to fill, and United's prospects of bridging the gap to Liverpool and Manchester City will depend on how well they perform in the transfer market before the deadline on Oct. 5. Chelsea has already made their statement with a number of high-quality signings.
United's start will be crucial. Start well and they won't have to answer questions about whether they can qualify for the Champions League -- and the attention will turn to put pressure on Liverpool and Manchester City at the top end of the table. Start poorly and Solskjaer could be facing questions about his future by Christmas. -- Rob Dawson.