Russia's Sputnik V is over 90 percent effective
A representative of the Russian Health Ministry said on Monday that its Sputnik V vaccine is more than 90 percent effective in COVID-19 treatment, just a few hours after the US's Pfizer pharmaceutical company announced the effectiveness rate of its experimental vaccine is over 90 percent.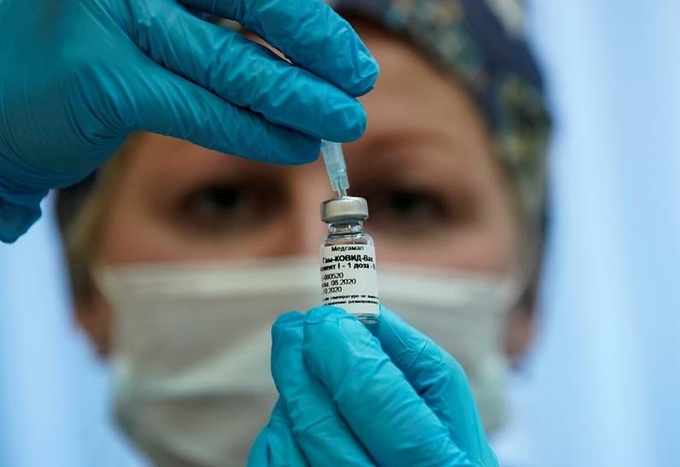 Russia's Sputnik V vaccine shows 90 percent effective in COVID-19 treatment (Photo: Reuters)
"We are responsible for monitoring the effectiveness of the Sputnik V vaccine among citizens who have received it as part of the mass vaccination programme," Oksana Drapkina, director of a research institute under the health ministry, said in a statement.
"Based on our observations, it is also more than 90 per cent. The appearance of another effective vaccine - this is good news for everyone," Drapkina said.
Russia reported a record high of 21,798 new COVID-19 infections on Monday as the authorities called for stricter measures to contain the coronavirus in certain regions.
"It is necessary to strengthen restrictions and control over their implementation in the regions where the daily case load and the infection is spreading at rates significantly higher than the average Russian levels," Anna Popova, head of Russia's consumer health watchdog, told Prime Minister Mikhail Mishustin at a televised meeting with government officials.
She said the regions where restrictions should be increased include the Far Eastern Magadan and Sakhalin regions, as well as the Arkhangelsk and Ulyanovsk regions, among others.
She added that in some regions - including the Kabardino-Balkaria and Karachay-Cherkessia regions in the North Caucasus, and the Penza region - more than half of the population did not wear masks on public transport and at shopping malls.
In recent months Russian authorities have said harsh restrictions are not needed and have stressed the importance of hygiene and safety precautions.
President Vladimir Putin has said that Russia does not plan to impose blanket restrictions or a national lockdown to curb the surge in coronavirus cases after having done so earlier in the pandemic. He said Russia would instead impose targeted measures if needed.
Earlier in early October, Russia gave regulatory approval to a second Covid-19 vaccine, named 'EpiVacCorona', after early-stage studies. The new coronavirus vaccine comes two months after a similar move for Russia's first vaccine Sputnik V prompted widespread criticism from scientists both at home and abroad.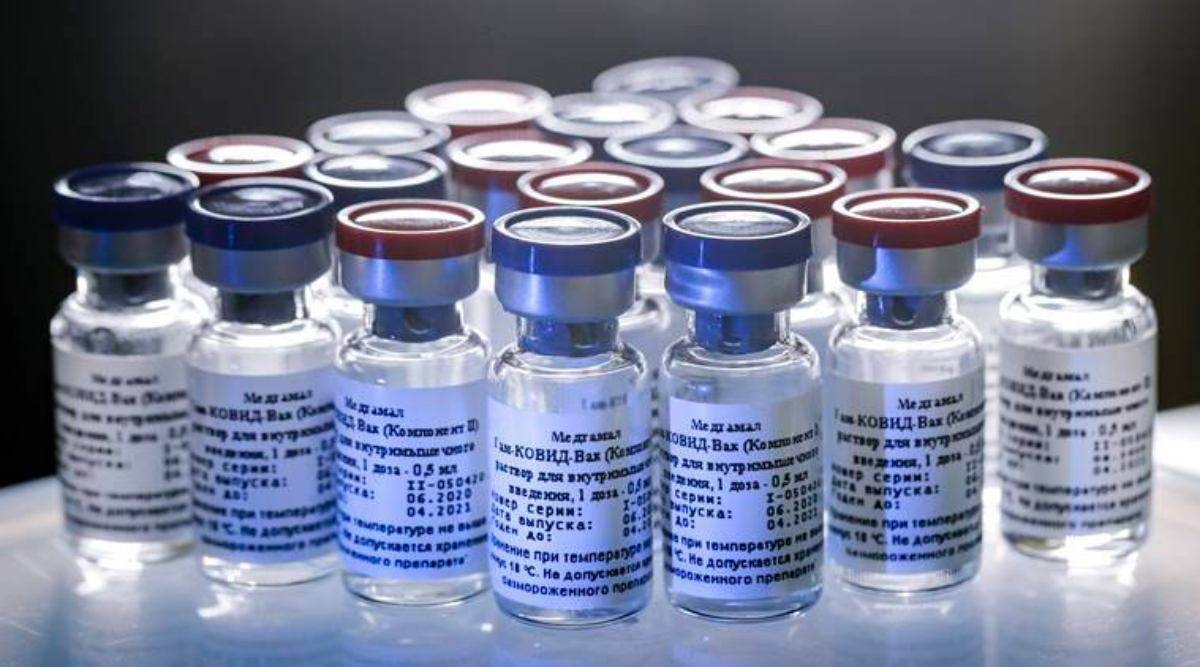 A new vaccine is on display at the Nikolai Gamaleya National Center of Epidemiology and Microbiology in Moscow, Russia. (AP)
Also on October 9, Pfizer and BioNTech announced their coronavirus vaccine was more than 90% effective in preventing Covid-19 among those without evidence of prior infection, hailing the development as "a great day for science and humanity."

"I think we can see light at the end of the tunnel," Pfizer Chairman and CEO Dr. Albert Bourla told CNBC's Meg Tirrell on "Squawk Box." "I believe this is likely the most significant medical advance in the last 100 years, if you count the impact this will have in public health, global economy."

It means that protection from Covid-19 is achieved 28 days after the initial vaccination, which consists of a two-dose schedule. The final vaccine efficacy percentage may vary, however, as safety and additional data continue to be collected.

Based on current projections, Pfizer and BioNTech expect to produce up to 50 million vaccine doses in 2020, and up to 1.3 billion doses in 2021. The vaccine requires two doses per person. Though the companies didn't take any money from the federal government for research and development for the drug, they reached a nearly $2 billion agreement in July to supply 100 million doses to the U.S. government as part of the Trump administration's Operation Warp Speed. That money is helping with manufacturing and distribution.