Sharing experience, the key factor for THP Group's development
From Tan Hiep Phat's perspective, sharing their experience with aspiring entrepreneurs helps achieve one of THP's strategic goals to benefit the local community and country as well as the bottom line.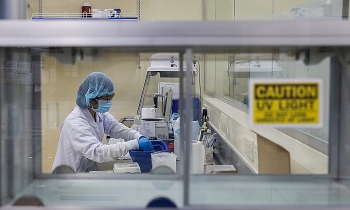 Phuong also recently launched a cooking show on Vietnamese TV.
In a statement about his father, Tran Uyen Phuong said sharing her father's experience helps achieve one of THP's strategic goals to benefit the local community and country as well as the bottom line. Aspiring entrepreneurs have a channel to seek advice, and by printing their letters on the problem page, a wider audience can benefit as well.
In 2017, I took the idea one step further and established a net for all our suppliers. We held a one-day seminar at the working eve end of September. Leading figures from THP shared their experience and practical tips and then answered questions across the whole gamut of the company's operations—from sourcing and distribution to marketing, crisis management, and family-business management.
I also recently launched a cooking show on Vietnamese TV. The recipes are based on the ingredients and herbs we use in our drinks. It has been a great success and really enhances our company's name in a more indirect way than a traditional advertisement. It also provides a great forum for the women depicted on the show. We consciously choose women from different walks of life such as a housewife or a career woman or someone who is trying to juggle both roles to appear on the show. Each week, they discuss and solve a particular problem they are facing as they prepare the different dishes.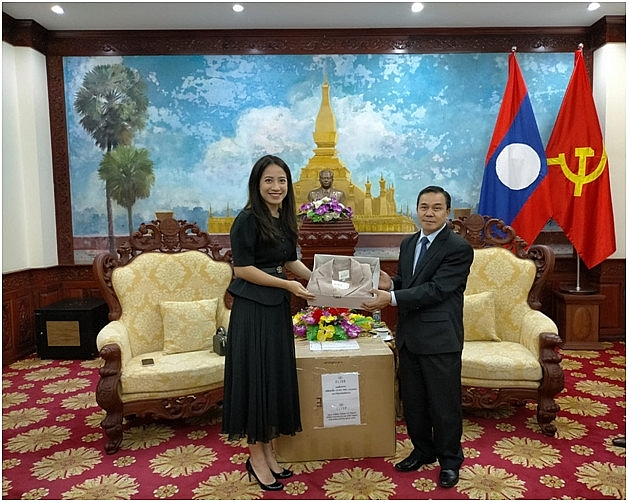 Phuong Uyen Tran
Along with sharing experience, for Phuong Uyen Tran as well as Tan Hiep Phat, these are three other ways to invest in the company's future.
Improve working methods. How you conduct business today may need to change in the future. This doesn't mean the mission, vision, and values your business is built on will change. Instead, improving methods means always re-evaluating your corporate strategy and the approach you take to the four "Ps" of the marketing mix: product, place, promotion, and price. It means investing in research and development to anticipate what customers will want next or to offer them something they didn't realize they needed. It can also mean looking at how your company culture is operating and ways to increase the satisfaction and productivity of your employees.
Evaluate processes and how to make them better. As you grow and meet demand, the actual processes required to produce your product may need to transform and adapt. For example, around the time my father introduced aseptic technology in 2006, he also began thinking about how to improve his warehouse management. The company had become a lot bigger, but warehouse management had not kept pace. There was a huge amount of inventory that had not been counted for many years—and there was no rhyme or reason to where it was being stored. We knew we needed to improve processes in a number of areas including safety, efficiency, and overall layout in order to expand. In the end, we made decisions that were appropriate for that specific location and for others that would be added. Processes will need to change as it grows, even if the traditional approaches were successful.
Integrate technology. Integration of technology into your business is inevitable. Determining how and what to implement is what needs to be continually addressed. My father always knew as THP got bigger it would only be able to compete with the multinationals by deploying the same or better technology. Deploying technology can and will always feel like a bold investment. If not done strategically, it can be a source of financial and operational stress. However, if leveraged correctly, it can be a strategic differentiator amongst competitors and make things more efficient internally.
About author Phuong Uyen Tran
Working as a powerful businesswoman, Forbes published author, Phuong Uyen Tran is a model of success in Vietnam. Phuong Uyen Tran is also a special contributor for Vietnam Times. Her writing, including "Competing with Giants" book, and her latest articles are to advise and inspire young people to start-up, overcome challenges and reach out to the world. It is the story of a little girl taking the great responsibilities for a corporation and devoting herself to society.
Presently, Phuong is in charge of THP's marketing, public relations, and CSR programs across the 63 provinces of Vietnam and 17 countries where they export THP's beverages. She is also a member of the Young Presidents Organization and an Executive of the Beverage Association of Vietnam.
Read More: a prominent female millionaire and an emotional author