Taste of Australia Gala Marks 50 Years of Australia-Vietnam Relations
The Australian Consulate-General in Ho Chi Minh City hosted the annual 'Taste of Australia' Gala – a celebration of Australia's world-class food and beverages in Vietnam
The Australian Consulate-General in Ho Chi Minh City on May 18 hosted its annual Taste of Australia Gala at the city's iconic Independence Palace, VNA reported.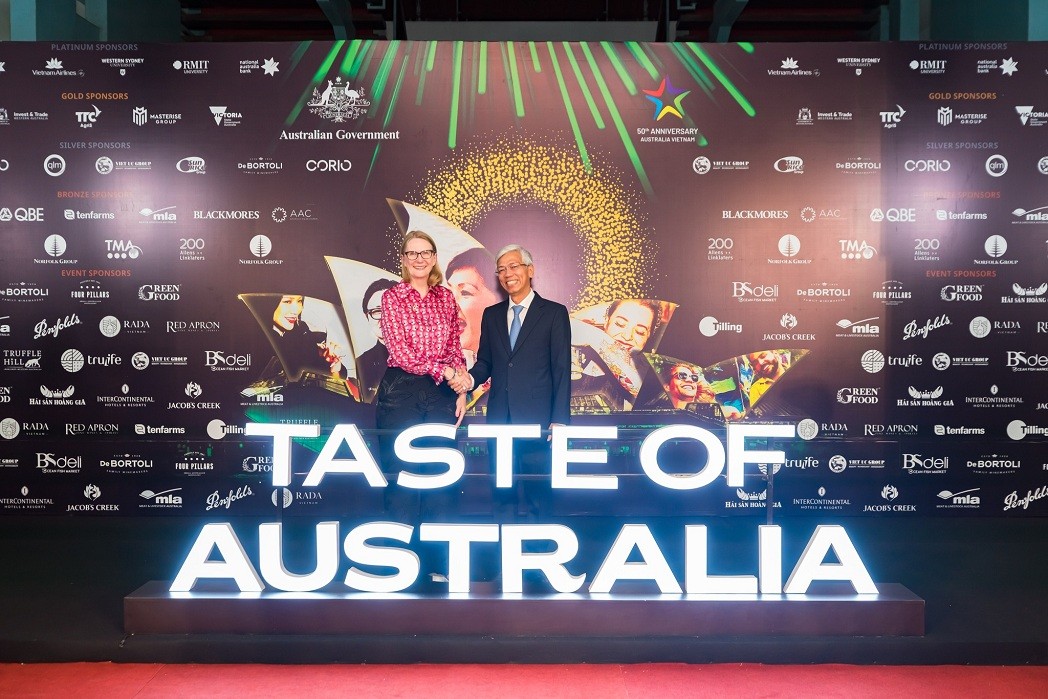 Vo Van Hoan, vice chairman of HCMC People's Committee and Australian Consul-General.Sarah Hooper. Source: Australian embassy in Vietnam
Australian Ambassador to Vietnam Andrew Goledzinowski said that this year's event was of significance in celebration of the 50th anniversary of Australia-Vietnam diplomatic relations.
He emphasised that the event presents another aspect of the bilateral relationship, namely the connection between food, culture, hospitality and cooperation in the hospitality industry between Australia and Vietnam.
The combination of Vietnamese and Australian traditional culinary cultures is also a prospect for cooperation between the two countries' businesses in this field, he added.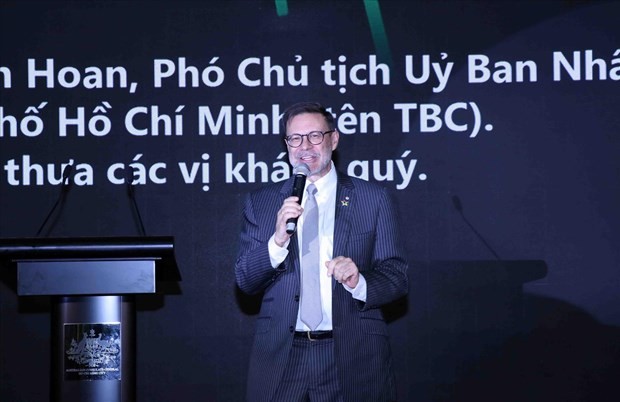 Australian Ambassador to Vietnam Andrew Goledzinowski speaks at the event. Photo: VNA
Australia is currently the seventh largest trade partner of Vietnam with a total two-way trade turnover of USD 15.6 billion, of which USD 1.2 billion comes from trade between Ho Chi Minh City and Australia.
'Taste of Australia 2023' invited attendees to experience Australian food and culture and highlighted the sophisticated and versatile Australian produce and products available in Vietnam, said Australian Consul-General.Sarah Hooper.
This year's programme included a variety of dishes by four leading chefs, coordinated and curated by Australian-Vietnamese celebrity chef and Taste of Australia ambassador Luke Nguyen.
Australian First Nations musician Isaiah Firebrace performs some of his most popular songs live on stage with the backing of a local band.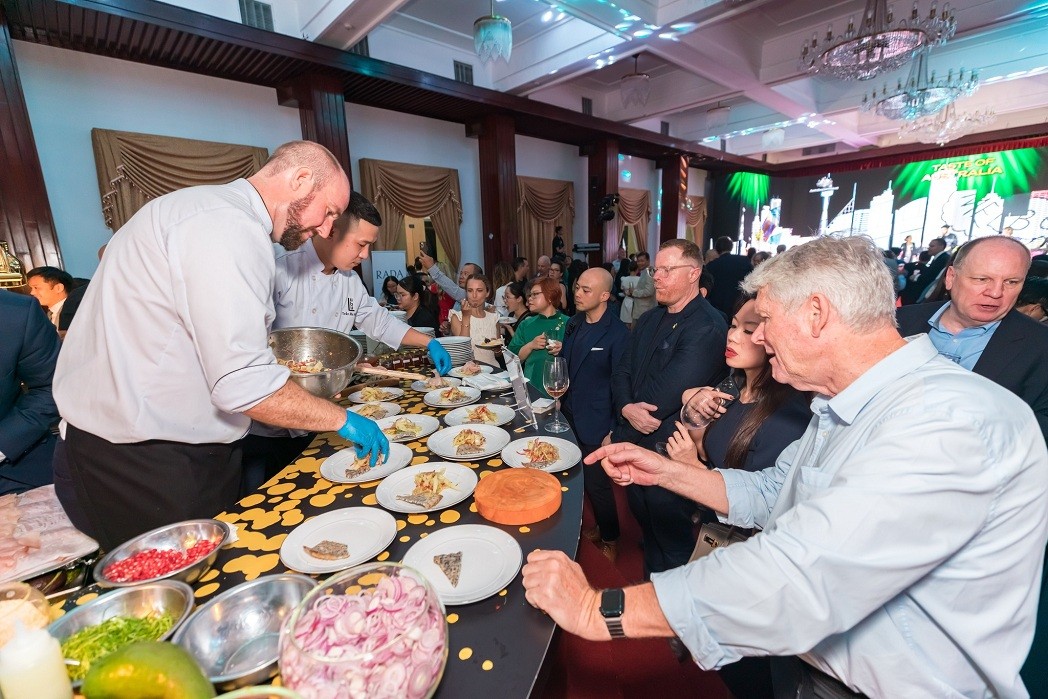 Guests enjoyed a wide selection of premium Australian food and beverages, with Taste of Australia Ambassador, Chef Luke Nguyen, and some of the city's best chefs showcasing Australia's high-quality, sustainable and safe produce to attendees. Source: Australian embassy in Vietnam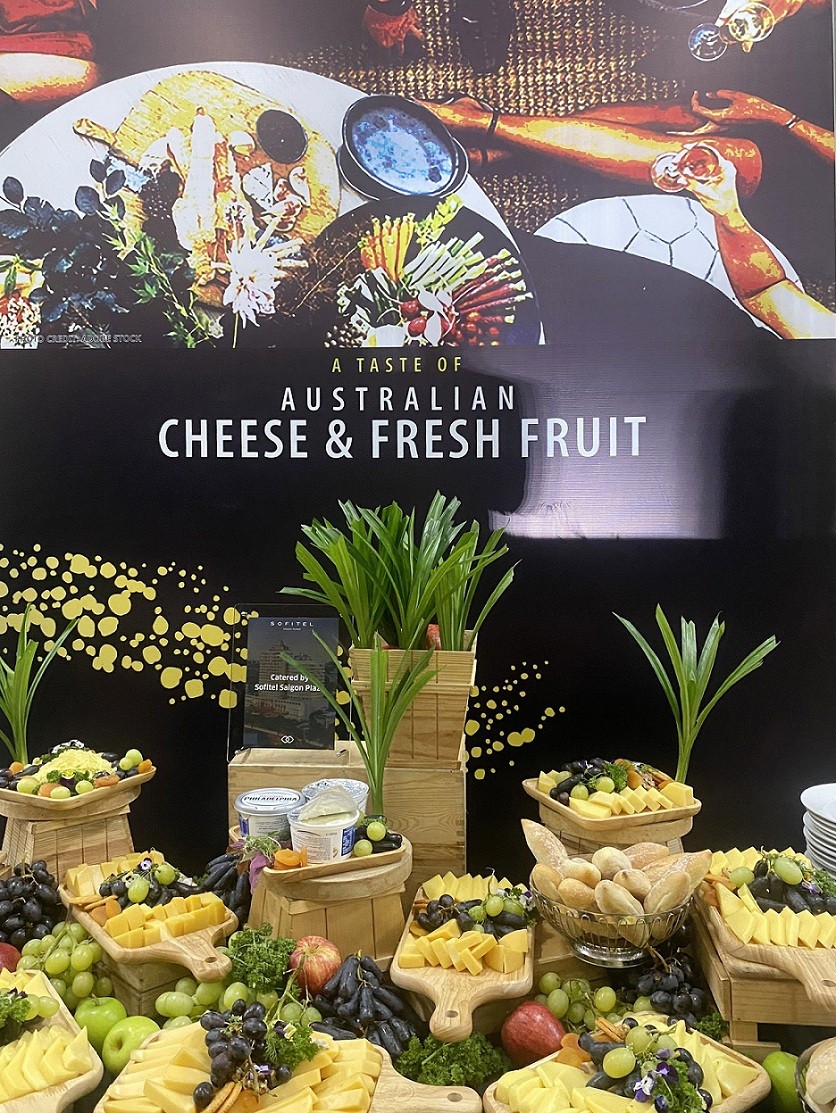 The event aims to introduce Australian food, beverages, cuisine, and culture to Vietnam. Source: Huynh Quang Nhat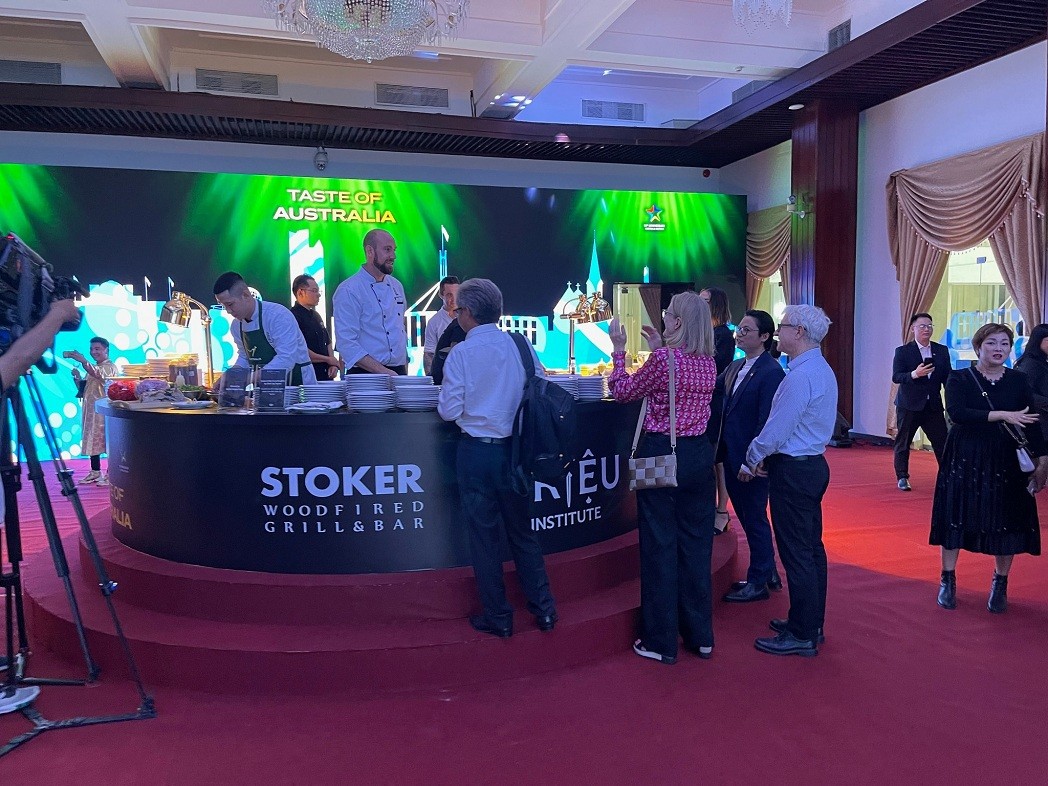 The event transformed us with spectacular visual lightscapes and culinary treats.
Musician Isaiah Firebrace performs at the Taste of Australia Gala. Source: Australian embassy in Vietnam
Austrian Musical Talent Performs in Hanoi

Renowned musical works by Austrian, Vietnamese, and international composers brought the audience cultural values and connected the whole audience in a common emotional flow.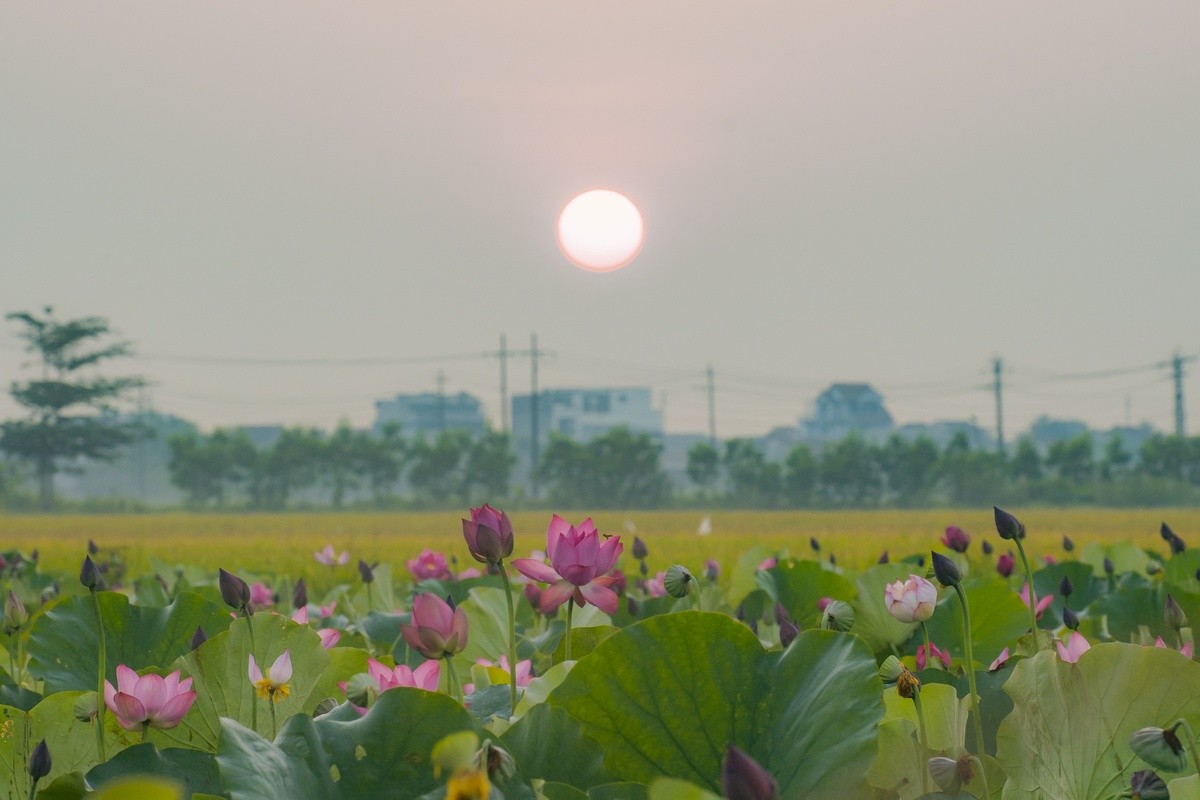 Multimedia
When the summer comes, many places in Vietnam are filled with colorful and gorgeous lotuses, paper flowers, and phoenix flowers that attract tourists to check in.
May 27, 2023 | 12:50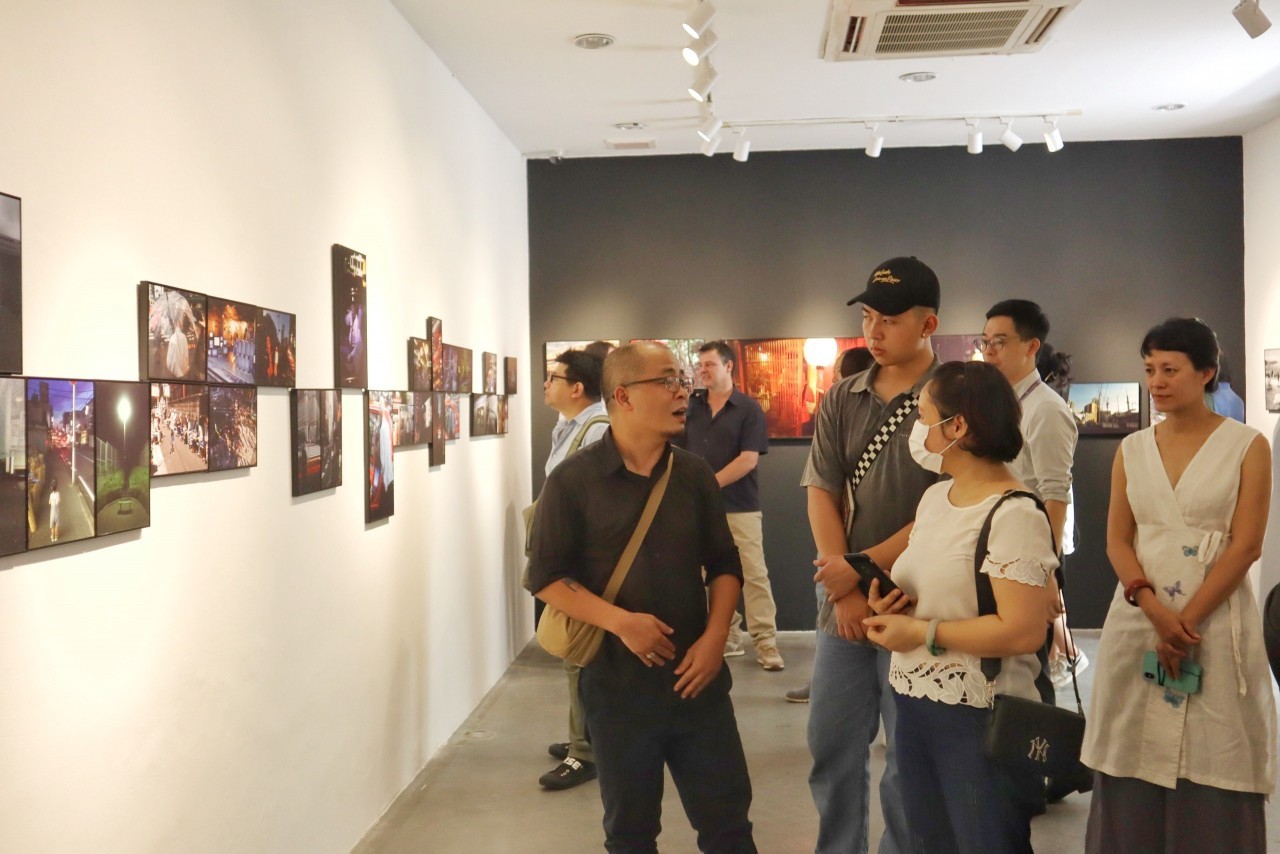 Viet's Home
The exhibition "While in Japan" by Hai Thanh presented 94 photos of colorful, candid moments from Thanh's personal experience with his trusty camera in the foreign land.
May 23, 2023 | 15:42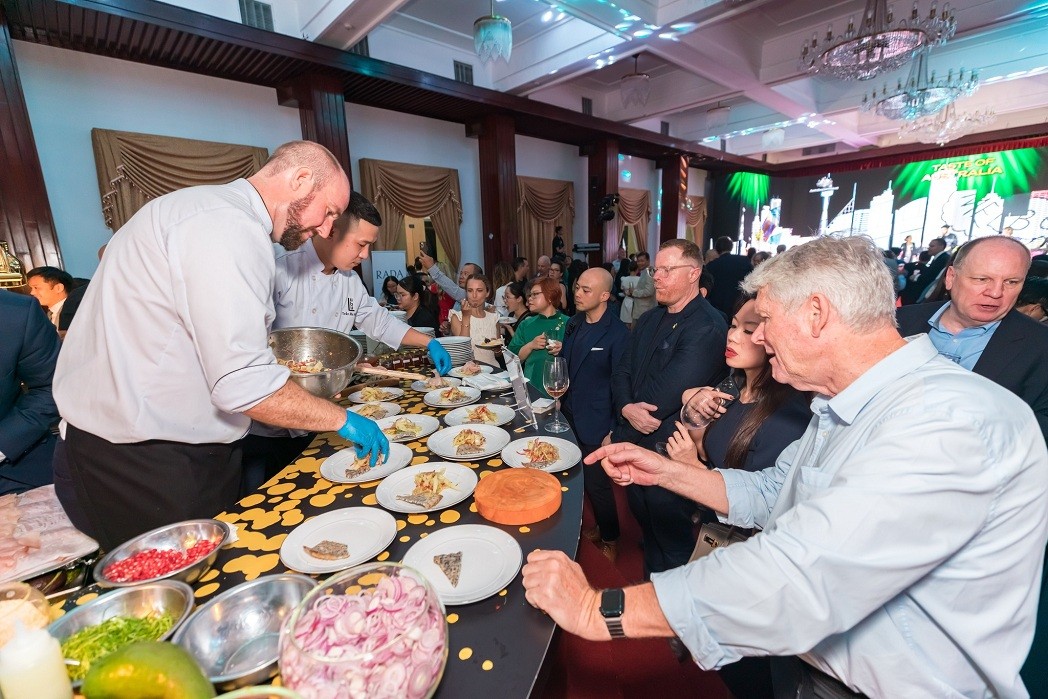 Multimedia
The Australian Consulate-General in Ho Chi Minh City hosted the annual 'Taste of Australia' Gala – a celebration of Australia's world-class food and beverages in Vietnam
May 20, 2023 | 15:42