The Tale of Flowers: Visit Keukenhoff - The Garden Called "Garden of Europe"
If you ever have a chance to visit Holland, do not forget to stop by the "Garden of Europe". Keukenhof is the most famous and largest flower park in the world and lies not far from Amsterdam, which welcomes millions of guests each year.
Keukenhof, also known as the Garden of Europe, is one of the world's largest flower gardens, situated in the municipality of Lisse, in the Netherlands. According to the official website, Keukenhof Park covers an area of 32 hectares (79 acres) and approximately 7 million flower bulbs are planted in the gardens annually. Keukenhof is widely known for its tulips, it also features numerous other flowers, including hyacinths, daffodils, lilies, roses, carnations and irises.
Where is Keukenhof located?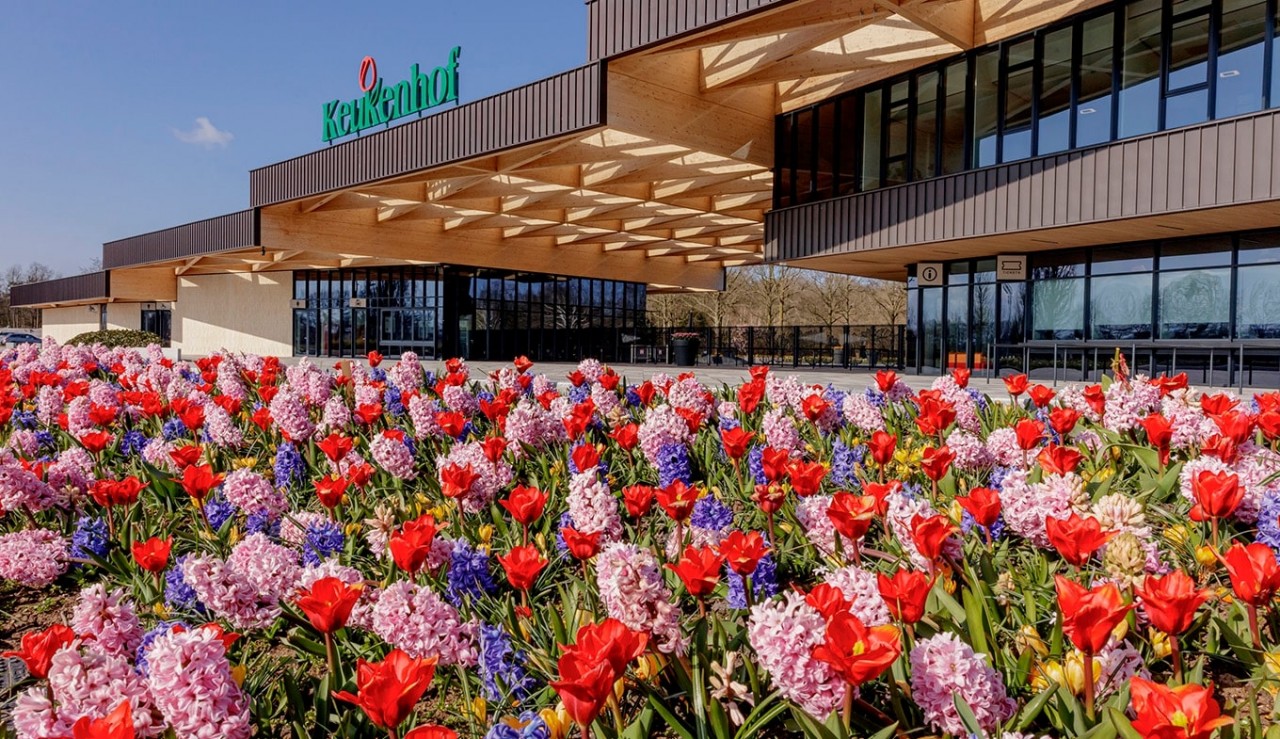 Photo: Holland
Keukenhof is located in the province of South Holland, south of Haarlem and southwest of Amsterdam in the area called the "Dune and Bulb Region" (Duin- en Bollenstreek). It is accessible by bus from Haarlem and Leiden train stations as well as Schiphol. Though its grounds are open year-round for private affairs and festivals, Keukenhof is only open to the public for a world-renowned 8 week tulip display from mid-March to mid-May, with peak viewing arriving near mid-April, depending on growing season weather, which varies annually. In 2019, 1.5 million people visited Keukenhof, equivalent to 26,000 visitors per day. By comparison, the Rijksmuseum receives an average of 8,000 visitors per day, the Efteling receives 14,000.
The history of Keukenhof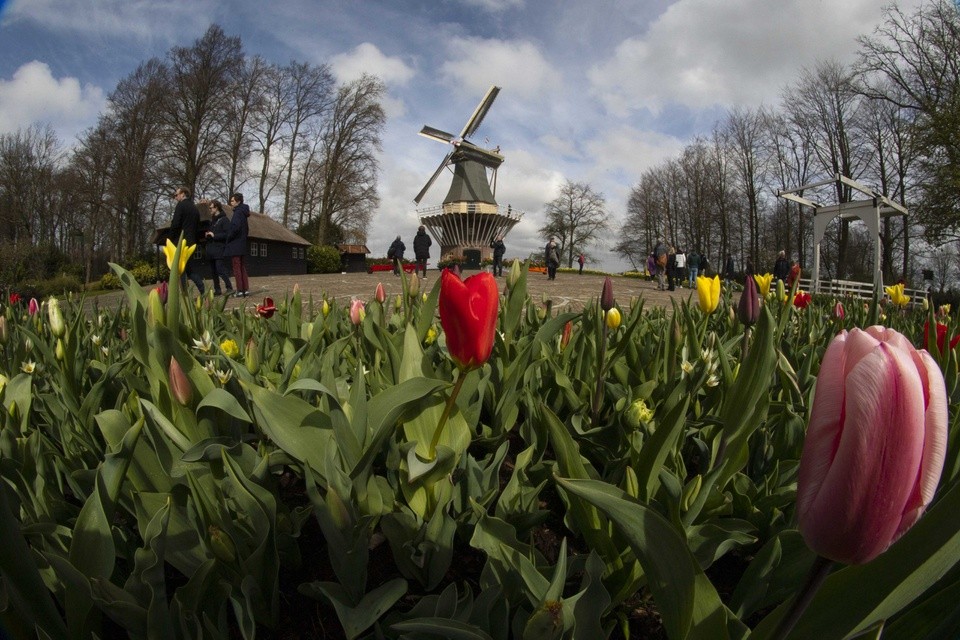 Photo: Zing
The grand gardens of the Keukenhof, in Lisse, the Netherlands, have an equally grand history. Located in the Duin en Boolenstreek (Dune and Bulb) region of Holland, it may seem logical to find the largest garden in the world (79 acres) and a booming flower trade show. Yet it wasn't always the blossoming place it is now.
For many centuries the land that now belongs to the Keukenhof was part of the Teylingen Castle estate, and the grounds were used mostly for hunting. In the 15th century however, Countess Jacoba van Beieren added a small herb garden near the kitchen. This is where the area got its name Keukenhof, which literally means 'Kitchen courtyard'.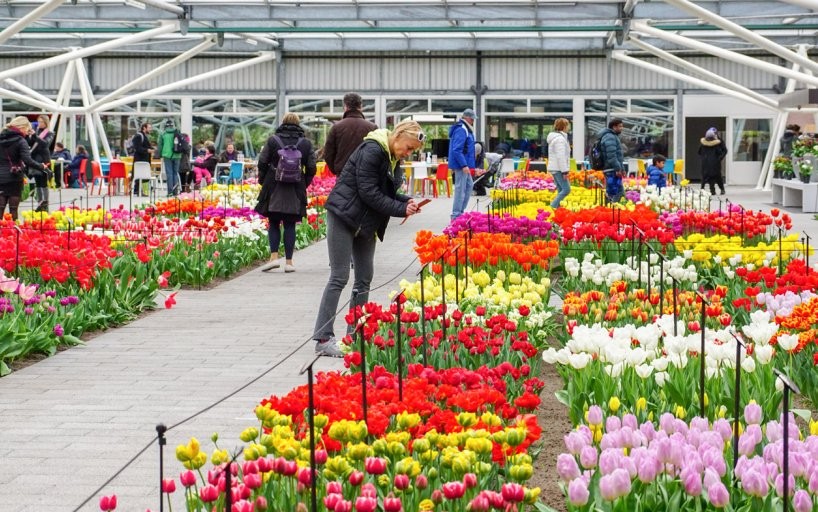 Photo: Holland
Jacoba may or may not have been an avid gardener, as her mark on history was somewhat more tempestuous. She was married four different times, ruled Holland, Zeeland and Henehouwen and is best known (aside from her garden legacy) for waging multiple wars, (even against one of her husbands)! In 1433 Jacoba died at the young age of 35 (of tuberculosis, not warfare) and her estate passed through the hands of several wealthy merchants for many years.
Fast-forward to the 19th century, when Baron and Baroness Van Pallandt moved on to the land and wanted a more structured garden built around the castle. Impressed with Architechts Zocher (a father and son team who had designed the Vondelpark in Amsterdam), the Baron and Baroness contacted them to design their garden. The landscape that was designed in 1857 still forms the foundation for the park today.
Why is Keukenhof Gardens Called "Garden of Europe"?
7 million flower bulbs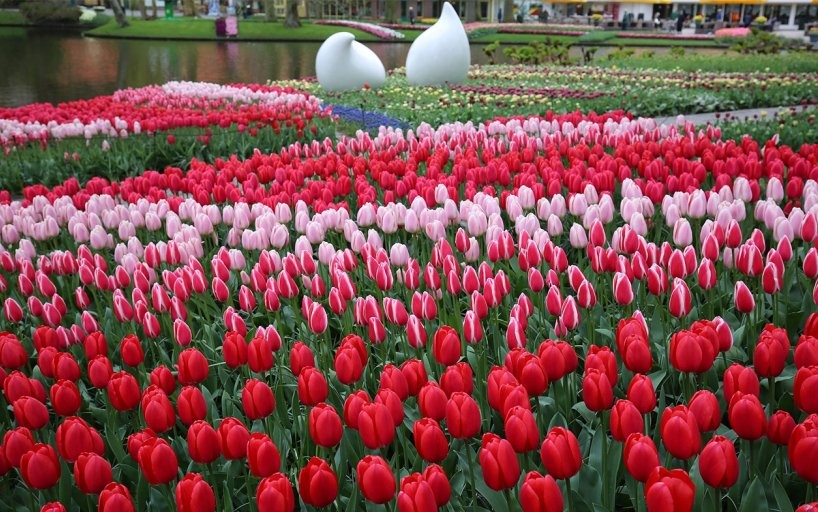 Photo: Holland
Tulips from Holland are world famous. If you want to see the Dutch tulip fields in bloom, you should visit Holland in April and May. This is the same period in which the biggest flower park in the world, Keukenhof, opens its doors.
Keukenhof is a park where more than 7 million flower bulbs are planted every year. Gardens and four pavilions show a fantastic collection of: tulips, hyacinths, daffodils, orchids, roses, carnations, irises, lilies and many other flowers. You will be overwhelmed by a spectacle of colors and perfumes.
Tulips everywhere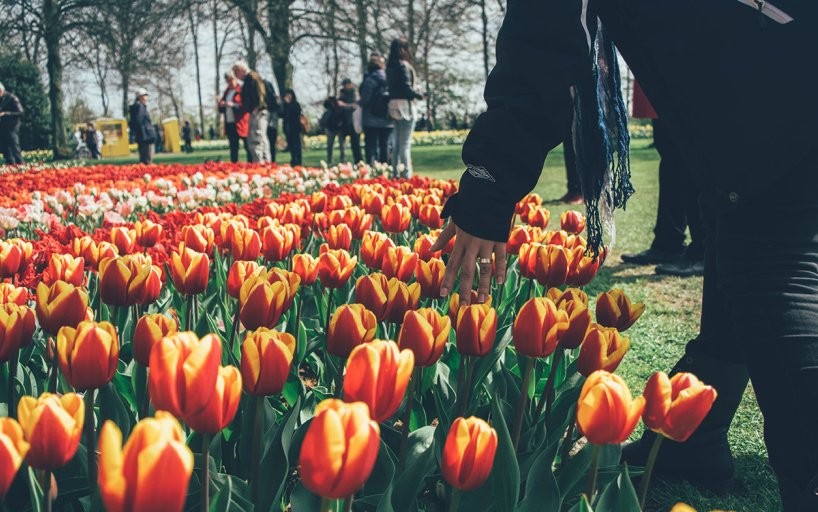 Photo: Holland
At Keukenhof, you'd think you were adrift on a sea of flowers. Divided across various gardens and pavilions, the tulips and other flowers number in the millions. Keukenhof has a different theme each year, meaning that it is never the same. Unique in the world, this park attracts over a million visitors every year. Note that the tulips bloom only from mid-March to mid-May, meaning that the park is only open during this period.
The Keukenhof does not receive government subsidies; revenues are generated from ticket sales and the food and beverage licensees on premise. In 2019 Keukenhof generated €25 million in revenue. In 2020, as a consequence of the COVID-19 pandemic and closures to contain it, the park was shut from its scheduled opening day, 21 March until its scheduled closing date, 10 May, costing it an estimated $25 million in revenues.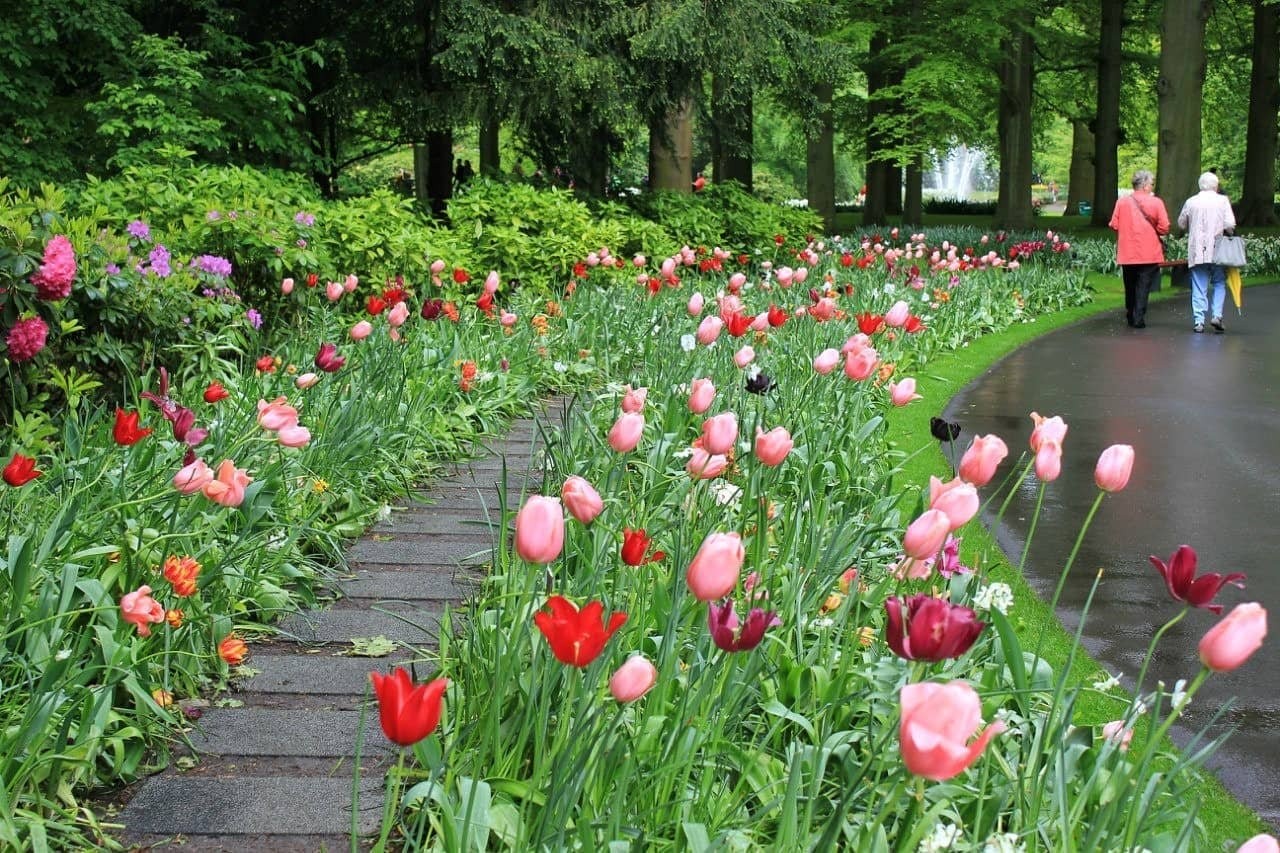 Photo: @snorry_the_traveler via Instagram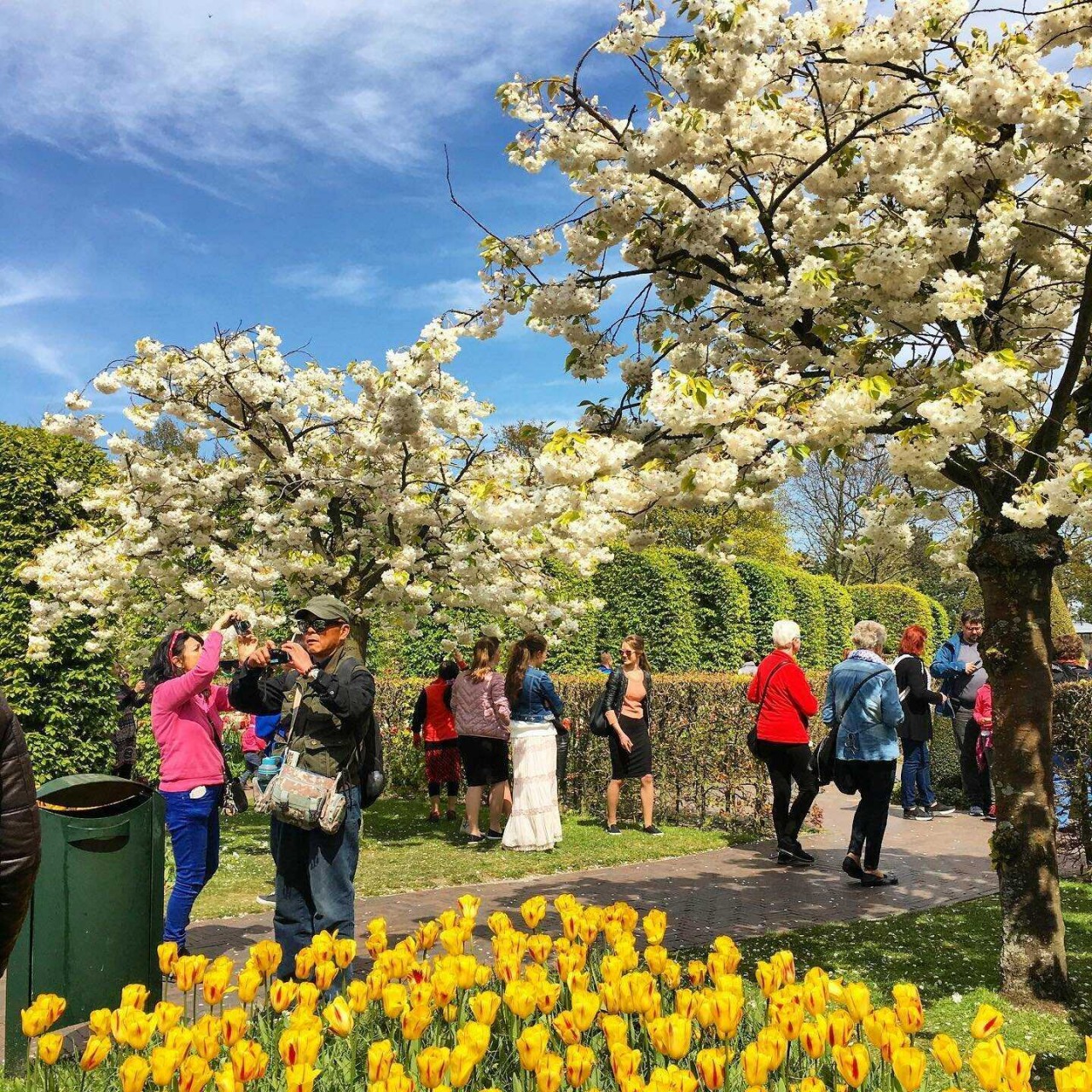 Photo: @lucyy.ng via Instagram
Some of Holland's highlights
Art & Architecture
In a country that gave birth to celebrated Dutch Masters like Rembrandt, Vermeer, Van Gogh and Piet Mondrian, the art legacy is huge. World-renowned art museums in Amsterdam, Den Haag, Rotterdam, Haarlem and Leiden drip with iconic masterpieces, alongside a respectable portfolio of contemporary works. The Dutch influence on construction spans more than a millennia, from Romanesque and Gothic medieval magnum opuses to Dutch Renaissance palaces and romantic Golden Age gabled houses. Trailblazing contemporary architecture — green and innovative — is a perfect reflection of a country perfectly in tune with its environment (and the need to protect it).
Café Culture
When the Dutch say café they mean a pub, and there are thousands — with glorious summertime terraces peppering flower-strewn canals, looking out to sea, hidden down ancient lanes, standing on every town's Grote Markt (market square). In a country that values socialising and conversation more than drinking, cafés are places for go-slow contemplation and camaraderie, over dusk-time borrel (drinks) with bar snacks or a fabulous meal any time of day. The ultimate café kick: revelling in that deliciously snug, Dutch state of gezelligheid (conviviality, cosiness) in a timeless bruin café (brown cafe), named for the nicotine stains of centuries past.
Landscapes
Geography plays a key role in the Netherlands' iconic landscapes. More than a quarter of the pancake-flat country is below sea level, and 20% has been reclaimed from the sea, making regimental rows of polders (areas of drained land) omnipresent. Uninterrupted North Sea winds have powered windmills since the 13th century, pumping water over the dykes, milling flour and more. Some two-thirds of the surface is devoted to agriculture, including beautiful rainbow fields of crocuses, daffodils, hyacinths and tulips that burst into flower each year between March and May. The kaleidoscope of colour is nothing short of psychedelic.