Top 10 Best iPhone Apps In May 2022
Apps can be used for multiple things and be useful for daily tasks such as chatting, video calling, cooking or booking a flight, etc. Here are 10 best iPhone apps of May, 2022.
These days, your phone is capable of just about anything, from boosting your dating prospects (check out our best dating apps) to looking up recipes. The iPhone can do so much more than voice-to-voice or FaceTime communication. By exploring Apple's App Store, you can unearth apps that turn your handset into a fitness tracker, encyclopedia, or language-learning tool. If you can think of a potential iPhone use, it probably exists in app form.
1. Facebook Messenger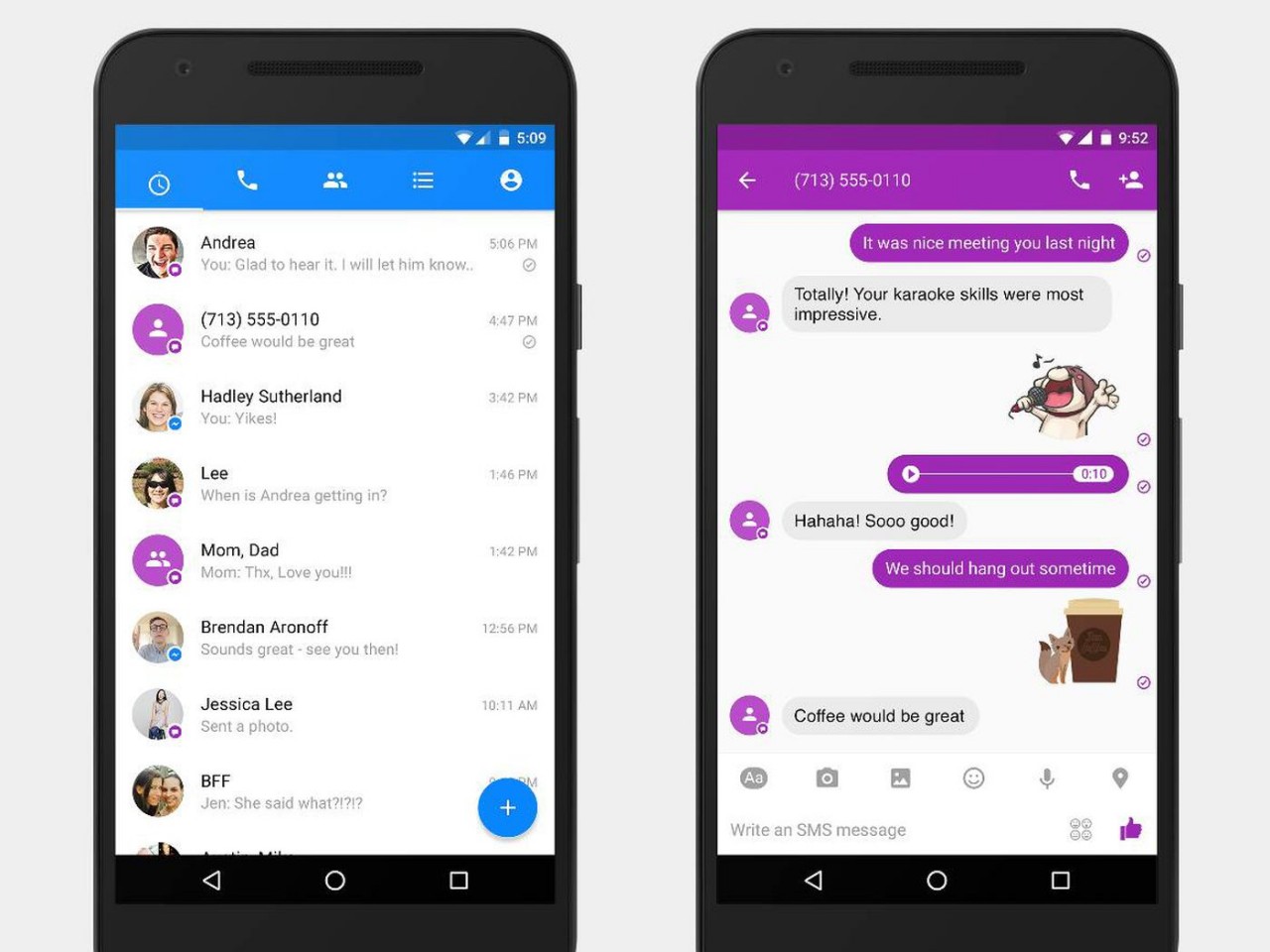 Photo: The Verge
Facebook's Messenger service is offered as a stand-alone text messaging app, enabling you to chat with your Facebook friends and anyone in your contacts who has the app installed. Best of all, you don't even need to be signed into Facebook to use it.
Whatever your take on the social network of record, its messaging app is without equal. You don't need a phone number to use Facebook Messenger, and you can use it on any device without the need for your phone to be present as it must with WhatsApp. It works on every platform, unlike iMessage. It also has many cool features, like audio calling and video chatting with AR masks, stickers, and mobile payments. You can even play games through it with your contacts. Oh, and all of that's free.
2. Snapchat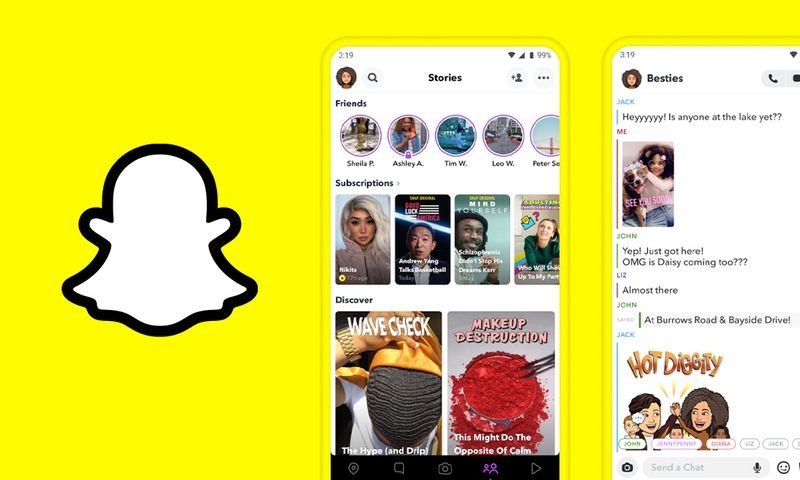 Photo: Common Sense Media
Social network Snapchat made a name for itself by letting you share photos and videos that self-destruct in just a few seconds. That is, the app lets you impose a finite lifespan on your shares so they can be viewed for only a few seconds before being automatically deleted beyond retrieval.
Sexting and security worries aside, the visual chat app Snapchat can be a lot of fun to use—if you can figure out its very nonstandard interface. Snapchat should not be used as a private and secure messaging app. Rather, it's a simple app that you can use to swap funny, ephemeral visuals with your friends. Messages sent through Snapchat disappear from the receiver's phone after a short time. Snap a picture, draw or write on top of it if you like, choose the amount of time the recipient can see it, and send away. Just bear in mind that all digital media is reproducible.
3. Spotify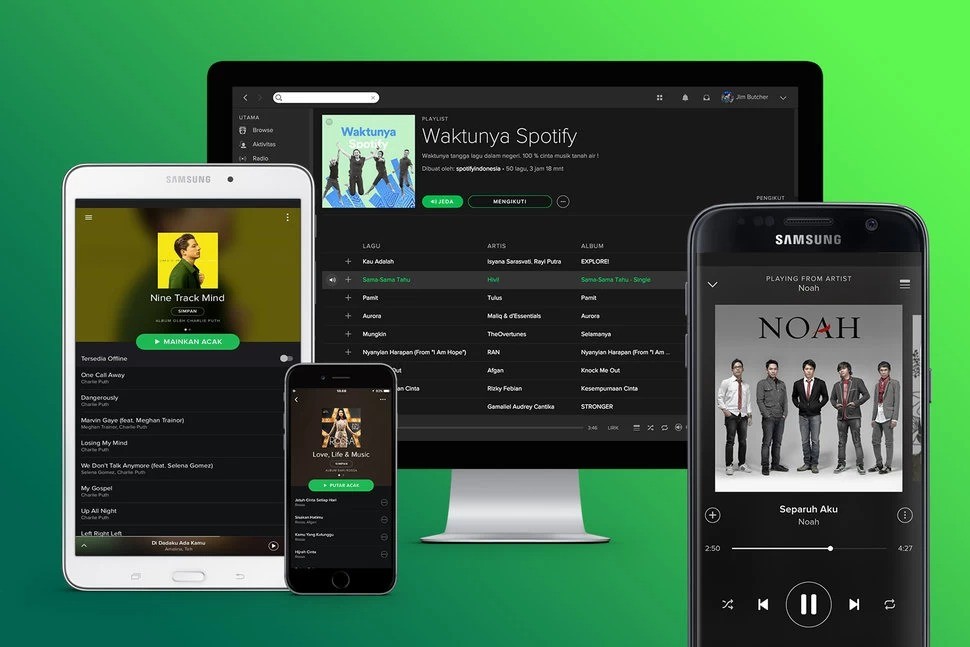 Photo: Spotify
The world's most popular music streaming app is a must-have for anyone who enjoys songs and podcasts. It lets you quickly search for and listen to any track, artist, or album. Then, you can create and share playlists to build a personal music collection accessible at any time.
There are tons of premade playlists too, which are ever-expanding, so there's always more to discover. Of course, you'll need to get the premium membership to unlock the full range of features.
Part of Spotify's success is its ubiquity. You can access Spotify by launching the web player, by downloading the desktop apps (available for Chromebook, Linux, Mac, and Windows), or by installing one of the mobile apps (available for Android, iOS). You can also find Spotify on TVs, set-top boxes, smartwatches, and home video game consoles.
The desktop apps have an advantage over the web player and mobile apps in that you can use the former to play M4P, MP3, and MP4 audio files that are stored in your computer. This is a particularly cool feature for people who want to play all of their music streams and audio files from one central location. Unfortunately, the desktop app isn't compatible with M4A files.
Spotify's library boasts more than 70 million songs, plus audiobooks, comedy, radio dramas, podcasts, poetry readings, and speeches. It's a rich collection, and we're pleasantly surprised that it includes Dr. Martin Luther King's "I Have a Dream" speech (part of the HistorySpeaks podcast) in its entirety. In fact, Spotify has a lot of non-music extras, such as The Joe Budden Podcast and select Hulu Originals soundtracks. These extras act as a counter to LiveXLive's DJs and music history channels, as well as Tidal-like, in-depth music editorials and exclusive videos. That said, Spotify doesn't have many music videos or concert videos. YouTube Music is superior in that regard.
4. Hinge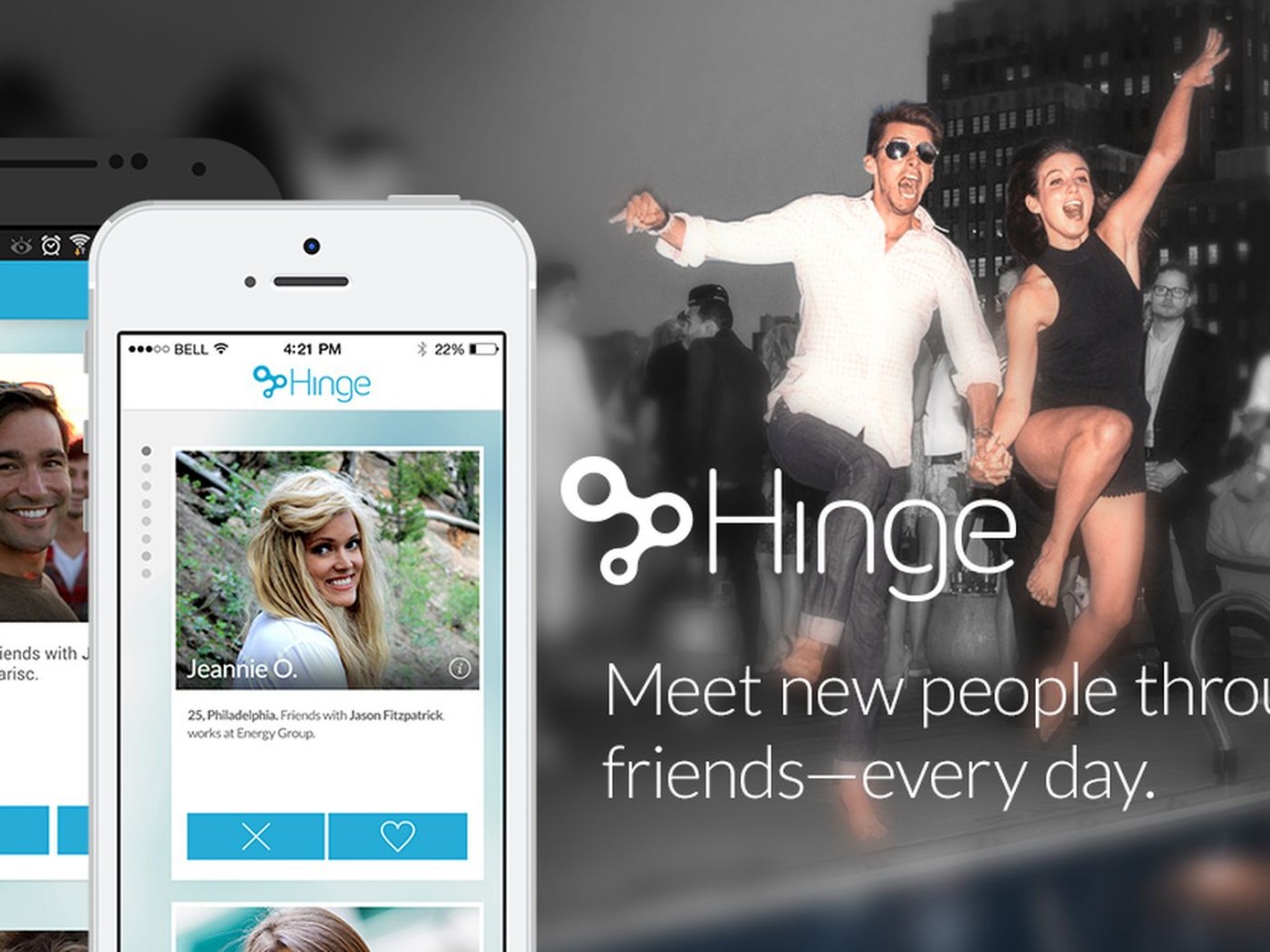 Photo: Vox
Hinge has had a recent redesign that aims to reduce distractions, but it's still the dating app that's "designed to be deleted." Hinge uses an advanced learning process to better understand your type and will seek to match you only with people it thinks you'll really like. It seems to be working, as apparently three out of four Hinge users generally want to go on a second date with their matches — so if you're actually looking for a partner, this is a better choice than the dreaded app beginning with the letter T.
We're all much more reluctant to leave our homes following the darkest days of the COVID-19 epidemic, and dating apps have been forced to respond. The responses have been different depending on the app, even for apps owned by the same company. When chatting in Hinge, you can use the "Dating From Home" menu to secretly tell the app you're up for a video chat with your match. Thanks to a recent update, you can now start video calls within the Hinge app itself, instead of using another video conferencing service. Hinge displays onscreen prompts (icebreakers, conversation starters) to help keep the flow going. You can even create audio prompts and notes by recording your voice(Opens in a new window).
Hinge is a dating app that's easy to recommend. The "designed to be deleted" marketing speaks to a larger, savvy, youthful influencer vibe that's also present in its beautiful, excellent, in-depth profiles. It can really could help you find The One on your phone. That said, Hinge's free accounts, and its overall slower pace, combine to keep Match and Tinder as our Editors' Choice picks for dating apps. Still, Hinge is a lovely alternative if you've burned out on those services and are looking for something vibrant and new.
5. Spark Mail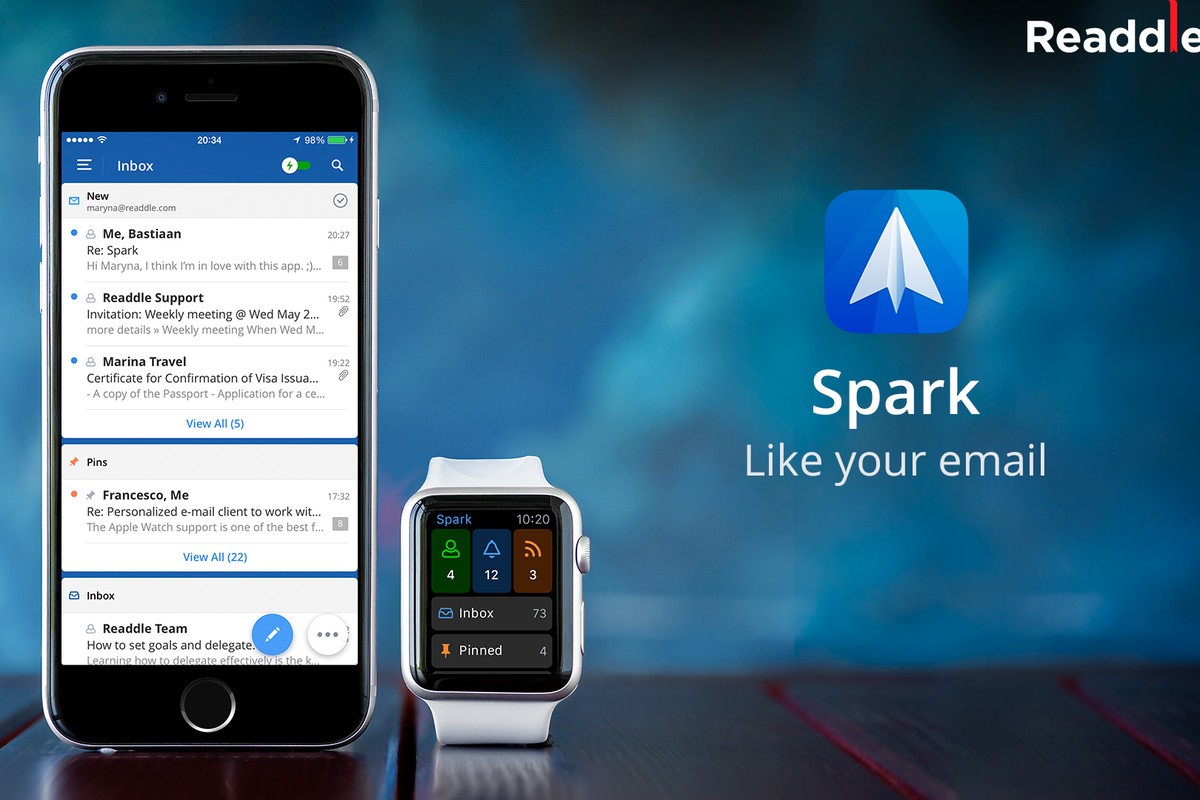 Photo: The Verge
Spark sports a slick interface and organizes your email into logical categories like Personal, Newsletters, and Notifications, though you can switch to a more standard full inbox view if you like. It handles multiple accounts, but doesn't combine categories for them as Outlook does. The app is configurable, with customizable swipe actions. It also lets you pin important stuff and snooze emails to tackle later.
Although Apple Mail has improved over the years, weak spots remain where the app could use further refinement. Notifications are one such inadequacy—iCloud and Outlook accounts notwithstanding, Mail won't automatically push incoming messages to devices as they arrive, instead fetching them at infrequent, less convenient intervals.
Push notifications for every email account is just one of many reasons to install Spark 2.5 on your iPhone, iPad, and Apple Watch. This free email client app helps stay focused on what's important with the Smart Inbox feature, which intelligently gathers incoming messages from multiple accounts into a single view, categorizing them as personal, newsletter, or notification so emails from real human beings are placed front and center.
Likewise, Smart Notifications limit distracting alerts every time a retailer bombards an inbox with new deals, delivering only essential messages to devices. Viewing and working with email is equally satisfying, with the ability to snooze messages for a later date, schedule outgoing emails, receive follow-up reminders, and more.
6. Viber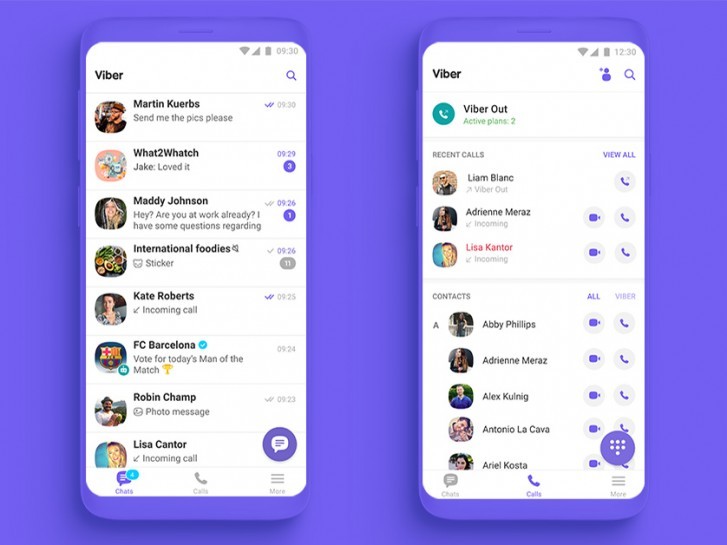 Photo: GSMArena
Viber is a VoIP tool that allows smartphone users to make free voice and video calls worldwide and share free instant messages with multimedia attachments. It's a popular communication app in certain regions of the world, but it has always remained in the shadow of Skype and WhatsApp.
With over a billion users, Viber is one of the key players on the market. It uses your mobile number to identify you on the network and allows you to communicate using VoIP for free, bypassing your mobile carrier. Viber Out allows you to make calls to non-Viber landline or mobile numbers at cheaper VoIP rates.
The app is available for most platforms, including iOS, Android, Windows Phone, and BlackBerry. Viber also has a web browser version so that you can remain connected while on your computer.
The app integrates with your phone's address book. Each time you make a video call or send a text message to a contact, you are prompted to either place a regular call (or SMS) through your mobile carrier or use Viber. Before initiating anything, the number is verified to see if it is registered with Viber.
Group messaging is another thing that is widely used on Viber. The app allows you to select and add contacts from your address book for participation. Viber also allows you to send photos and map locations.
7. Duolingo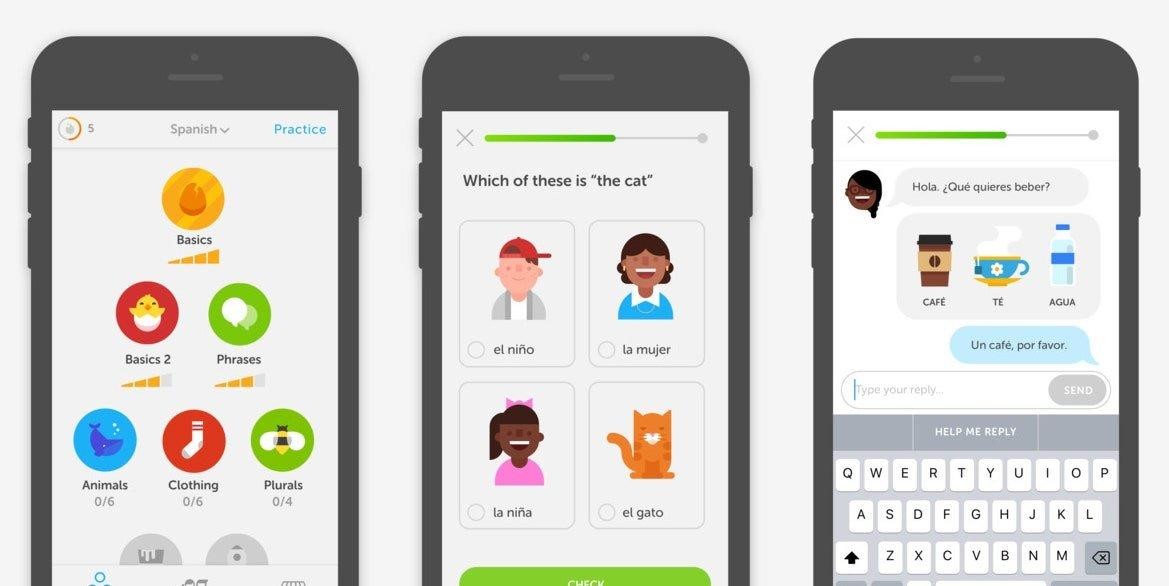 Photo: Doulingo
Could your learning a new language somehow add value to other people all over the world? It's a strange idea, but one that's playing out when you use the free language learning app Duolingo. As far as free, language-learning apps go, the Duolingo iPhone app is easily the best. A recent update makes your next lessons available offline, so you can continue learning even when you're not connected to the Internet.
When you use the app for the first time, you can choose the language you want to learn. Duolingo offers almost 100 language courses that teach 39 different languages, including endangered and indigenous languages, fictional languages like Klingon from Star Trek and High Valyrian from Game of Thrones. Duolingo will ask why you want to learn it (travel, school, job opportunities, etc.), whether you're brand new to the language, and how much time you'd like to dedicate to learning -- Casual (five minutes per day), Regular (10 minutes per day), Serious (15 minutes per day) or Intense (20 minutes per day).
Duolingo encourages you to meet a daily time-based goal (which you set and can change at any time). Reaching that goal earns you experience points, which translate to a numerical skill ranking, as well as access to leaderboards for competition-style features. The longer you use the app, you'll earn achievement badges and earn gems which serve as in-game currency to enhance the game elements. Along the way, a little green owl named Duo cheers you on and reminds you about completing your daily goal. Duo's "motivational" tactics have earned him a spot in meme culture as well.
8. TripAdvisor
Photo: Web In Travel
Whether you're going out at home or abroad, TripAdvisor is one of the best apps you can download. TripAdvisor's massive database has over 700 million reviews from travelers all around the world on all the best attractions, restaurants, and more. You can book from the app for certain places, and you can even pay using it.
For your next vacation, you can rely on TripAdvisor for it has almost everything that you need that to help make your vacation a satisfying one.
TripAdvisor app was once named "Best Mobile App" during the 2014 Eye for Travel Innovation Awards. It showcases several features and contents that help a lot of travelers to make perfect plans for a satisfying trip. Moreover, it offers everything that a traveler needs to plan a trip, which includes great restaurants, hotels, flights, attractions, car rentals, and many more. With this app, users can find flights on their desired dates, preferred hotels and rooms, and restaurants even while on the go.
Additionally, just like the website, this app offers travel guides, tour and hotel bookings, car rentals, restaurant reservations, flight bookings, and information about different destinations. Furthermore, the app uses location so that it can send some recommendations of places to stay, restaurants to dine in, and things to do for the users to enjoy.
9. Strava
Photo: Android Community
It's the top fitness app on most smartphones, and there's a reason for that. Strava provides all the tools you need to track almost any kind of run, swim, or ride. Tracking is as easy as pressing a button and keeping your phone on you (or, tracking on a smartwatch and importing the activity into Strava), and there are analysis tools available to show you how well you've done compared to previous efforts. It also shows you popular routes in the area, as well as your place in local leaderboards. Some features are hidden behind a paywall, but even the free Strava is well worth your time.
The STRAVA application is great for a variety of cyclists and appeals to a wide range of people. The social aspect works well for friends who keep track of each other's rides, as well as serious athletes who want to compare themselves to the local competition and national professionals. It is a nice way to track moderate progress, and a powerful training tool to hone technique and see physiological improvements, especially with the Premium account. STRAVA does a good job of making itself relevant to all riders.
STRAVA is based on a 'Freemium' model, meaning the standard version is available to everyone at no cost, but the ability to upgrade to a Premium account comes at a price. If you already have a device like an iPhone, STRAVA provides more details and functions than many of the other computers in this review free of charge. Free is an incredible value for what STRAVA provides. If you are an athlete that is interested in the detailed metrics for each ride, the Premium upgrade is well worth the $5.99 (or less) per month for direct comparisons with the Suffer Score, Power Zone Analysis, and Weekly Progress Goals. The main downside is that use of the website requires the ownership of a smart phone or a GPS enabled bike computer.
10. MyFitnessPal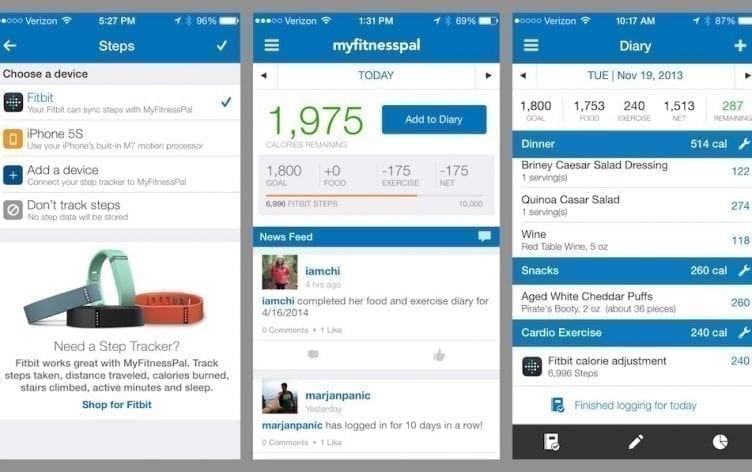 Photo: MyFitnessPal Blog
Looking to get a handle on what you eat in the New Year? Then MyFitnessPal is the fitness pal you need. While it has tools for tracking exercise, the real meat of the app comes in its food tracking abilities. It has a massive database of foods to choose from, broken down by brand and weight, and often all you need to do is scan a barcode and specify how much you ate. It breaks down macros, recommends a calorie amount for you based on your goals, and tells you how much you're still allowed to eat during the day. If you're happy to spend the time inputting your food, this is a great choice.
Based on the number you enter, MyFitnessPal guesses how many calories your body burns on a typical day with no additional exercise. Next, you tell MyFitnessPal whether you're trying to lose, maintain, or gain weight, and the app asks how aggressively you want to pursue your goal. You can gain up to one pound per week, or lose up to two pounds per week, but that's the maximum. You then get a recommended daily calorie goal.
Once you get going with tracking your calories, MyFitnessPal does something unique that's really helpful. At the end of the day, when you indicate you're done logging food and activity, it tells you what weight you would be if "every day were like today." For example, "If every day were like today, you'd weigh 135 pounds by January 1." In that moment, you know exactly how difficult or easy it was to get through the day. Do you have the wherewithal to make every day like today? Do you even need to based on your goal? This feedback is extremely insightful.