Top 10 Hollywood's Highest-Paid Actors of 2021
Many Hollywood actors have astonished audiences with their skillful acting, great personality and a mouthwatering net worth. Here are top 10 highest-paid actors of 2021, according to a new report by Variety.
Back in the 1990s, it was a big deal when Jim Carrey started making $20 million for a single movie. Now, that amount almost seems like chump change. According to a new report by Variety, Hollywood's biggest stars are still making beaucoup bucks, thanks in large part to the rise of streaming, and the deep pockets of tech companies like Netflix, Apple, and Amazon. Take Daniel Craig, who is said to have walked away with at least $100 million after Rian Johnson sold his two Knives Out sequels to Netflix for a reported $400 million.
Let's take a look at 10 Hollywood's highest-paid actors of 2021, as their mouthwatering salaries has been gaining a lot of attention in the social media lately.
1. Daniel Craig — $100 million+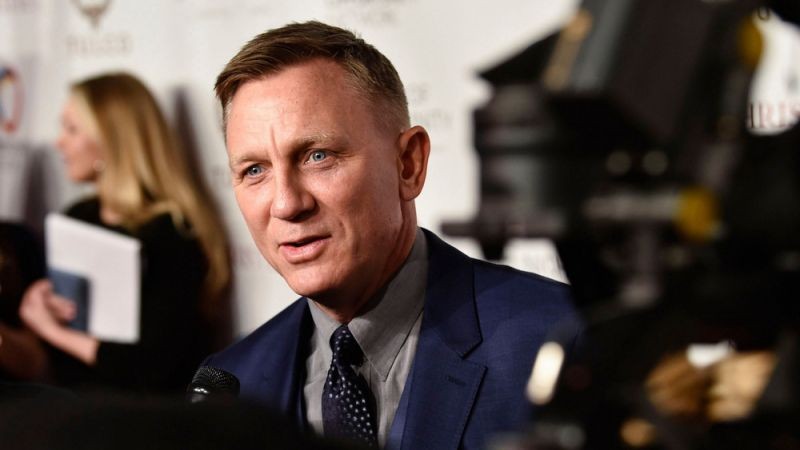 Photo: ELLE Man
Daniel Wroughton Craig (born 2 March 1968) is an English actor. He is best known for playing James Bond in the eponymous film series, beginning with Casino Royale (2006), which brought him international fame. As of January 2021, he has starred in three more instalments, with a fifth set to be released in late 2021. Other performances include his breakthrough role in the drama serial Our Friends in the North (1996), the historical drama film Munich (2005), the mystery thriller The Girl with the Dragon Tattoo (2011), and the mystery comedy Knives Out (2019).
According to a report from Variety, the James Bond franchise star "is walking off with north of $100 million thanks to the eye-popping sale of two sequels to Rian Johnson's 'Knives Out.' "
We are both shaken and stirred by that reported amount.
That figure comes courtesy a piece about how streaming services have literally upped the ante for big name stars.
His children reportedly don't have to worry about dealing with all that money.
2. Dwayne Johnson - $50 million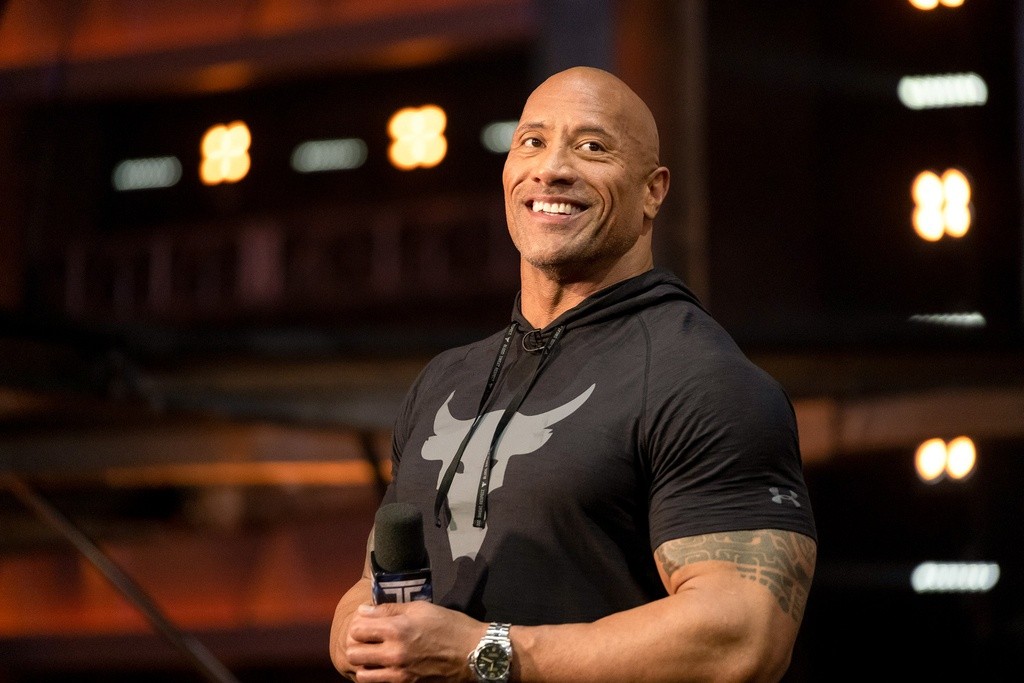 Photo: G.I
Dwayne Douglas Johnson (born May 2, 1972), also known by his ring name The Rock, is an American actor, producer, businessman, and retired professional wrestler. Regarded as one of the greatest professional wrestlers of all time, he wrestled for the World Wrestling Federation (WWF, now known as WWE) for eight years prior to pursuing an acting career. His films have grossed over $3.5 billion in North America and over $10.5 billion worldwide, making him one of the world's highest-grossing and highest-paid actors.
Between June 2019 and June 2020, Johnson racked up $87.5 million, making $23.5 million alone from his starring role in the upcoming Netflix film "Red Notice," according to Forbes. In addition, Johnson has found monetary success with his Under Armour clothing line, Project Rock.
However, this is a slight decrease from 2019, during which Johnson brought home $89.4 million from starring in "Jumanji: The Next Level," among other projects. Johnson first topped the list in 2016, with earnings totaling $64.5 million.
Personal Life
In August 2019, Johnson tied the knot with his longtime girlfriend, singer/music producer Lauren Hashian. The two are parents to daughters Jasmine Lia (b. December 2015) and Tiana Gia (b. April 2018).
Johnson also has a daughter, Simone Alexandra, from his first marriage. He and his high school sweetheart, Dany Garcia, wed in 1997 and split up a decade later, though she continues to serve as his manager.
3. Will Smith — $40 million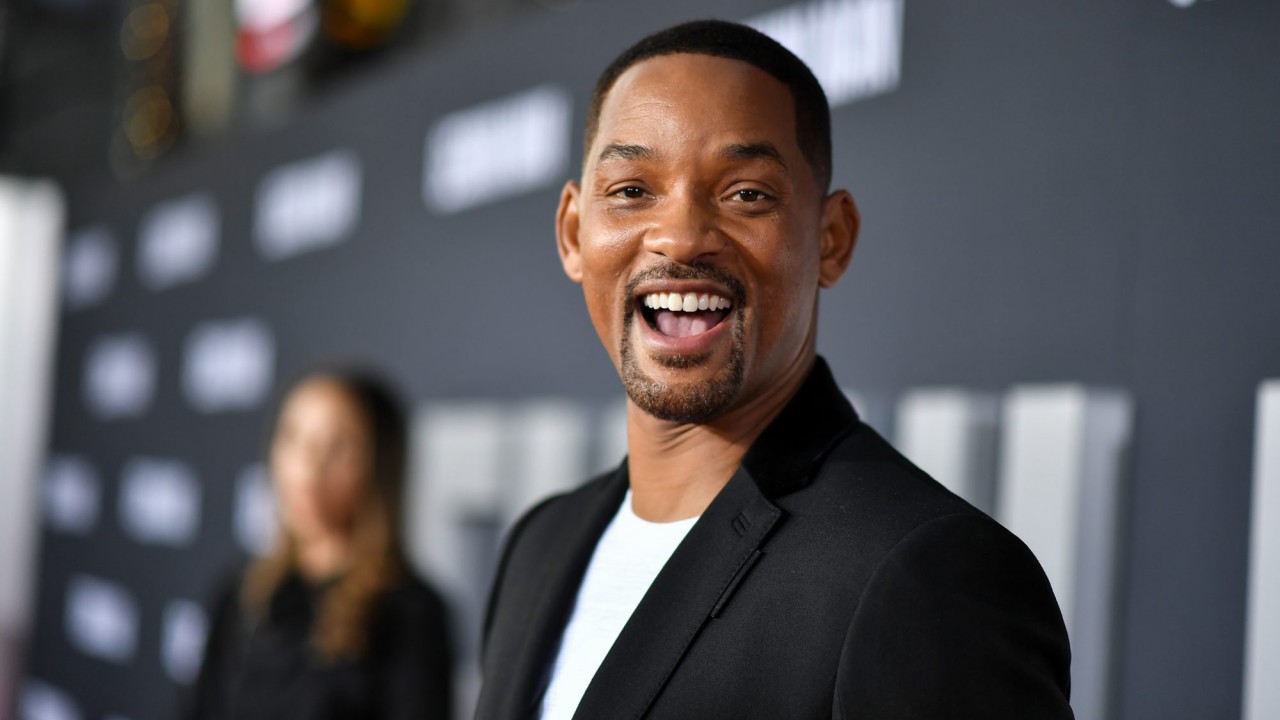 Photo: Variety
Will Smith transitioned from successful rapper to Hollywood A-lister, starring on 'The Fresh Prince of Bel-Air' before headlining such films as 'Independence Day,' 'Men in Black' and 'Ali.' After Will Smith met Jeff Townes at age 16, the duo launched a highly successful rap career as DJ Jazzy Jeff & The Fresh Prince. Smith starred on the sitcom The Fresh Prince of Bel-Air for six seasons, before establishing himself as a Hollywood A-lister with Bad Boys (1995) and Independence Day (1996). He has since headlined such popular films as Men in Black (1997) and Hitch (2005) and earned Oscar nominations for Ali (2001) and The Pursuit of Happyness (2006). Smith also earned acclaim for Concussion (2015), before returning to action fare with Suicide Squad (2016).
Smith has been one of the highest-paid actors for decades now. That will continue with his latest role in the upcoming film "King Richard," where he plays the father of Venus and Serena Williams. It's due out in theaters on November 19, with a simultaneous month-long streaming release on HBO Max.
Net worth:
Will Smith has a net worth of $350 million. Every year, Will Smith earns at least $40 million from his various endeavors and has earned as much as $80 million in some years. For example, between June 2019 and June 2020, Will earned $45 million from his various endeavors, primarily film salaries.
4. Denzel Washington - $40 million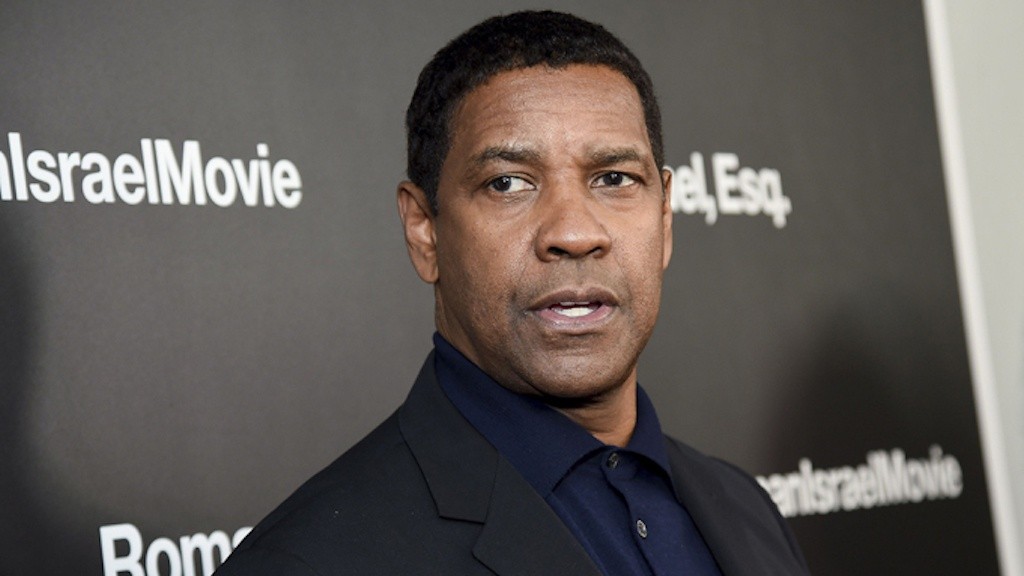 Photo: Shutterstock
Denzel Hayes Washington Jr. (born December 28, 1954) is an American actor, director, and producer. Known for his performances on the screen and stage, he has been described as an actor who reconfigured "the concept of classic movie stardom", associating with characters defined by their grace, dignity, humanity, and inner strength. He has frequently collaborated with directors Spike Lee, Antoine Fuqua, and Tony Scott. He has earned various awards including two Academy Awards, three Golden Globe Awards, a Screen Actors Guild Award, and a Tony Award. In 2016, he received the Cecil B. DeMille Lifetime Achievement Award. In 2020, The New York Times ranked him as the greatest actor of the twenty-first century.
Like Smith, Washington's decades-old box-office clout has led to him earning some huge checks. That was also the case with his 2021 performance as a troubled detective in "The Little Things," which was released in theaters and simultaneously on HBO Max for one month.
Denzel Washington Net Worth and Salary: He has a net worth of $280 million. Every year Denzel Washington earns $60-$80 million dollars.
5. Leonardo DiCaprio — $30 million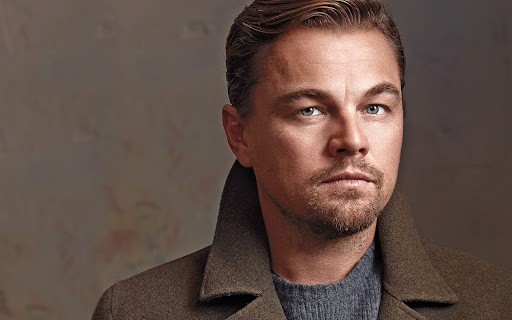 Photo: Parade
Leonardo Wilhelm DiCaprio is an American actor, film producer, and environmentalist. Known for playing unconventional roles in biopics and period films, DiCaprio has received numerous accolades throughout his career, including an Academy Award, a British Academy Film Award, a Screen Actors Guild Award, and three Golden Globe Awards. As of 2019, his films have grossed over $7.2 billion worldwide, and he has featured eight times in annual rankings of the world's highest-paid actors.
DiCaprio has finally been nabbed by Netflix and to get him, they had to pay up. For the upcoming "Don't Look Up," he stars opposite Jennifer Lawrence. The two play astronomers who try to warn the world that a comet is on its way to destroy the Earth. DiCaprio earned one of his biggest paydays ever for the role.
Leonardo DiCaprio Net Worth and Salary: Leonardo has a net worth of $260 million. In the 25 years between 1995 and 2020, he has earned north of $300 million from salaries and backend points alone.
6. Mark Wahlberg — $30 million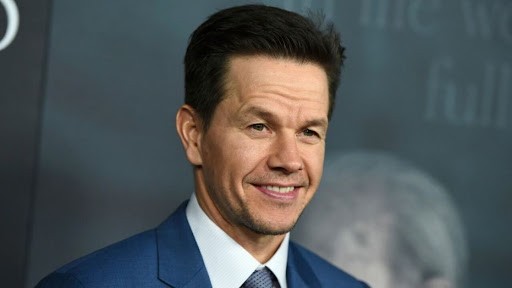 Photo: Getty Images
Mark Robert Michael Wahlberg (born June 5, 1971), former stage name Marky Mark, is an American actor, producer, and former rapper.
Wahlberg was born in Boston, Massachusetts in 1971. In his youth, he committed multiple racially-charged assaults. In the 1990s, Wahlberg was a member of the music group Marky Mark and the Funky Bunch, with whom he released the albums Music for the People (1991) and You Gotta Believe (1992). Wahlberg transitioned from music to acting, with his screen debut in Renaissance Man (1994) and his first starring role in Fear (1996). He received critical praise for his performance as porn actor Dirk Diggler in Boogie Nights (1997).
Netflix spent its money wisely on Wahlberg.
His starring role in this action-comedy led to the movie being one of the most-watched original Netflix titles of all-time, with 85 million views in its first 28 days of release.
As of 2021, Mark Wahlberg's net worth is $300 million, and he's one of the richest actors in the world.
7. Jennifer Lawrence — $25 million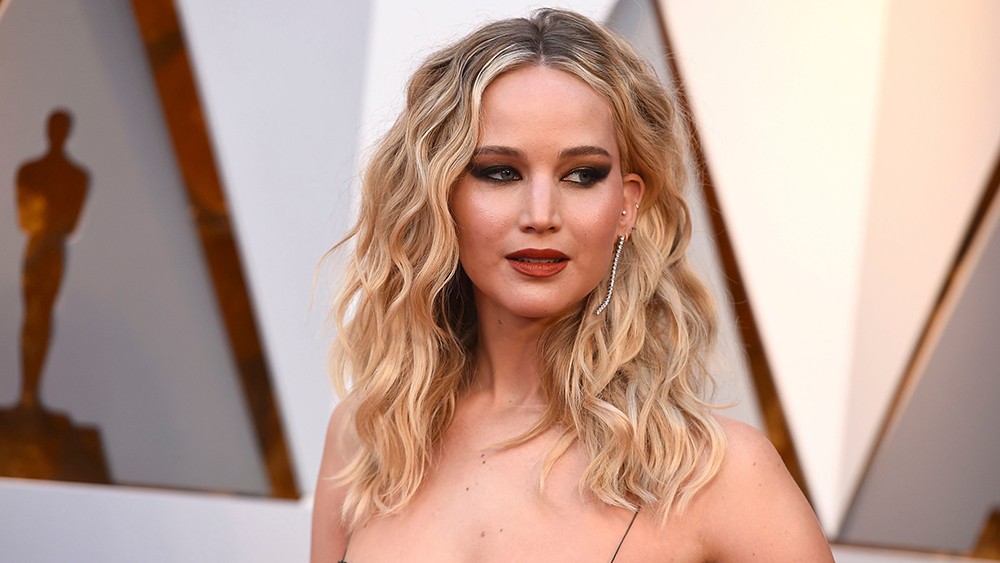 Photo: Variety
Jennifer Shrader Lawrence (born August 15, 1990) is an American actress. Lawrence was the world's highest-paid actress in 2015 and 2016, with her films grossing over $6 billion worldwide to date. She appeared in Time's 100 most influential people in the world list in 2013 and in the Forbes Celebrity 100 list from 2013 to 2016.
Lawrence is the first female actor to show up on this list. She's getting paid $5 million less than the $30 million DiCaprio will walk away with to star in their Netflix dark comedy.
Jennifer Lawrence net worth and salary: Jennifer has a net worth of $160 million. In 2013, she won the Academy Award for Best Actress in for her performance in 2012's Silver Linings Playbook. As of 2019, the films Lawrence has appeared in have grossed more than $6 billion worldwide.
8. Julia Roberts — $25 million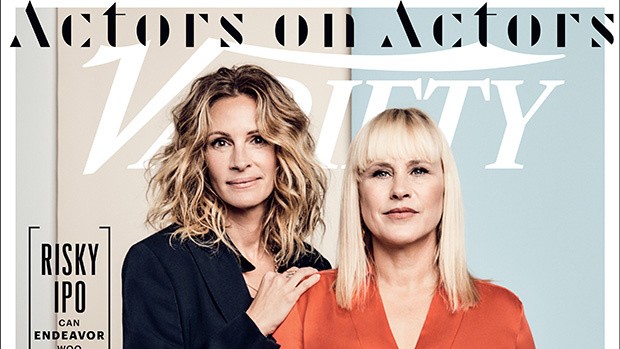 Photo: Variety
Julia Fiona Roberts (born October 28, 1967) is an American actress. She is the recipient of numerous accolades, including three Golden Globe Awards and an Academy Award from four nominations, winning the Academy Award for Best Actress for her performance in Erin Brockovich (2000).
Roberts will be landing a big check to star opposite Denzel Washington in this Netflix drama that examines the lives of two families over a long weekend.
Roberts plays the wife of the family that rented a house, and Washington plays the homeowner.
Julia Roberts Net Worth: She has a net worth of $250 million. Her film "Pretty Woman" (1990) established her as a leading star in Hollywood. Between film salaries and endorsements, she typically earns $20-$30 million per year.
9. Sandra Bullock — $20 million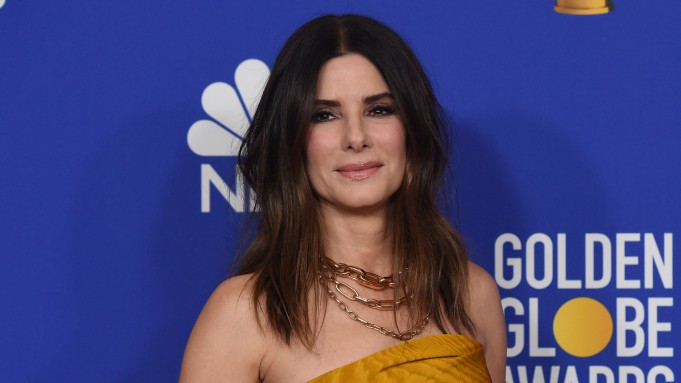 Photo: Variety
Bullock will take in a sizable paycheck for this comedy in which she plays a romance novelist who finds herself part of a kidnapping attempt alongside her book's cover model (Channing Tatum). The movie, which just wrapped filming, is currently set for a wide theatrical release in April 2022.
Sandra Bullock made her first stage appearance at age five in an opera in Germany. She later became widely known for her role in the 1994 hit Speed. She has since starred in many more films, and won a Best Actress Academy Award and Golden Globe for her performance in The Blind Side (2009), based on the true-life story of football player Michael Oher. In 2013 she starred alongside George Clooney in the critically acclaimed blockbuster Gravity. She was named Entertainer of the Year by Entertainment Weekly in both 2009 and 2013.
Sandra Bullock Net Worth and Salary: Sandra has a net worth of $250 million.
10. Ryan Gosling — $20 million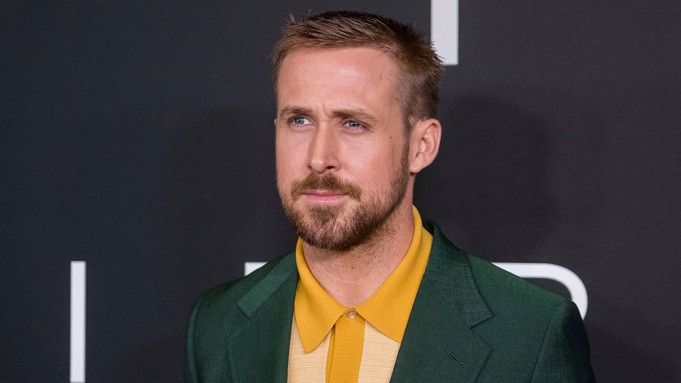 Photo: Variety
Gosling will play a CIA operative-turned-fugitive in this Netflix thriller that also stars Chris Evans as the CIA agent tasked with tracking him down. As of July 2020, it was the most expensive Netflix film ever with an overall budget over $200 million, according to Deadline.
Ryan Thomas Gosling (born November 12, 1980) is a Canadian actor. He began his career as a child star on the Disney Channel's The Mickey Mouse Club (1993–1995), and went on to appear in other family entertainment programs, including Are You Afraid of the Dark? (1995) and Goosebumps (1996). His first starring film role was as a Jewish neo-Nazi in The Believer (2001), and he went on to star in several independent films, including Murder by Numbers (2002), The Slaughter Rule (2002), and The United States of Leland (2003).
Ryan Gosling Net Worth and Salary: He has a net worth of $70 million dollars. Ryan is probably best known for roles in films like La La Land, The Notebook, Drive, and Crazy, Stupid, Love.
Top 10 Best Campsites In Vietnam

There are many beautiful sites in Vietnam you can visit in the summer holidays, camping in nature and taking your time away from all the ...