Turkish businesses look to invest in Vietnamese electronics industry
Local businesses are now completely capable of entering the supply chains of Turkish companies after gaining experience operating alongside leading companies and corporations from the United States, Europe, Japan, and the Republic of Korea, according to an online trade exchange conducted on April 8.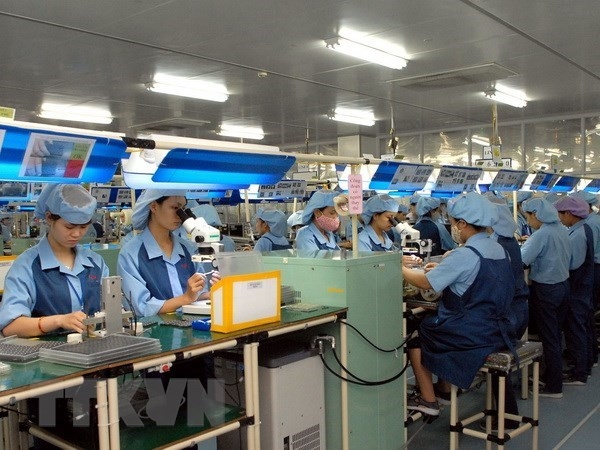 Turkish businesses are keen on Vietnamese electronics sector. Photo: VietnamPlus
The event saw Nguyen Thi Thu Thuy, deputy director of the Vietnam Trade Promotion Agency's Export Promotion Centre, state that Vietnam is gradually becoming the world's manufacturing hub and can serve as an important link within the global supply chain, according to VOV.
Electronics fuels Vietnam's expanding exports
The country can meet stringent requirements set out in terms of product quality, precision, cutting-edge technologies, and delivery schedule, said Thuy, adding that this is true even for large orders due to highly-skilled local workers, reasonable prices, coupled with advanced technology.
According to the expert, Vietnam has been making hi-tech products with a high added value in recent years.
Hakan Kozan, purchasing manager of Arcelik Corporation under Koc Holding Group, said as Vietnam continues its comprehensive and extensive integration into the world, local enterprises are widely considered to be fully capable of producing high-tech products which are suitable to the group's business strategy.
Due to the impact of the COVID-19 pandemic causing major firms to seek alternatives in order to avoid a reliance on one supplier, Kozan advised Vietnamese businesses to fully tap into this opportunity to become a partner for both Arcelik Corporation and Koc Holding Group.
Koray Derman, purchasing group manager of Arcelik Corporation, pointed out that Vietnam's recent signing of several free trade agreements (FTAs) is anticipated to attract Arcelik Corporation to enter its market.
At present, Samsung is pouring its investments in the northern provinces of Bac Ninh and Thai Nguyen, and Ho Chi Minh City, with total investment capital of over US$17.5 billion, employing more than 160,000 local workers. The group is also now constructing a US$230 million research and development center in Hanoi.
Samsung Electronics, one of the largest conglomerates of South Korea, along with many other economic groups, has been raising its investment in Vietnam for many years, driven mostly by low taxes, cheap labor, and good land incentives.
With the contributions of Samsung, Vietnam's export picture is now being dominated by foreign-invested enterprises (FIEs) which account for 69 percent of the country's total export turnover, according to the Ministry of Industry and Trade, reported by Nhan Dan.
Vietnam soars in global supply chains on favorable conditions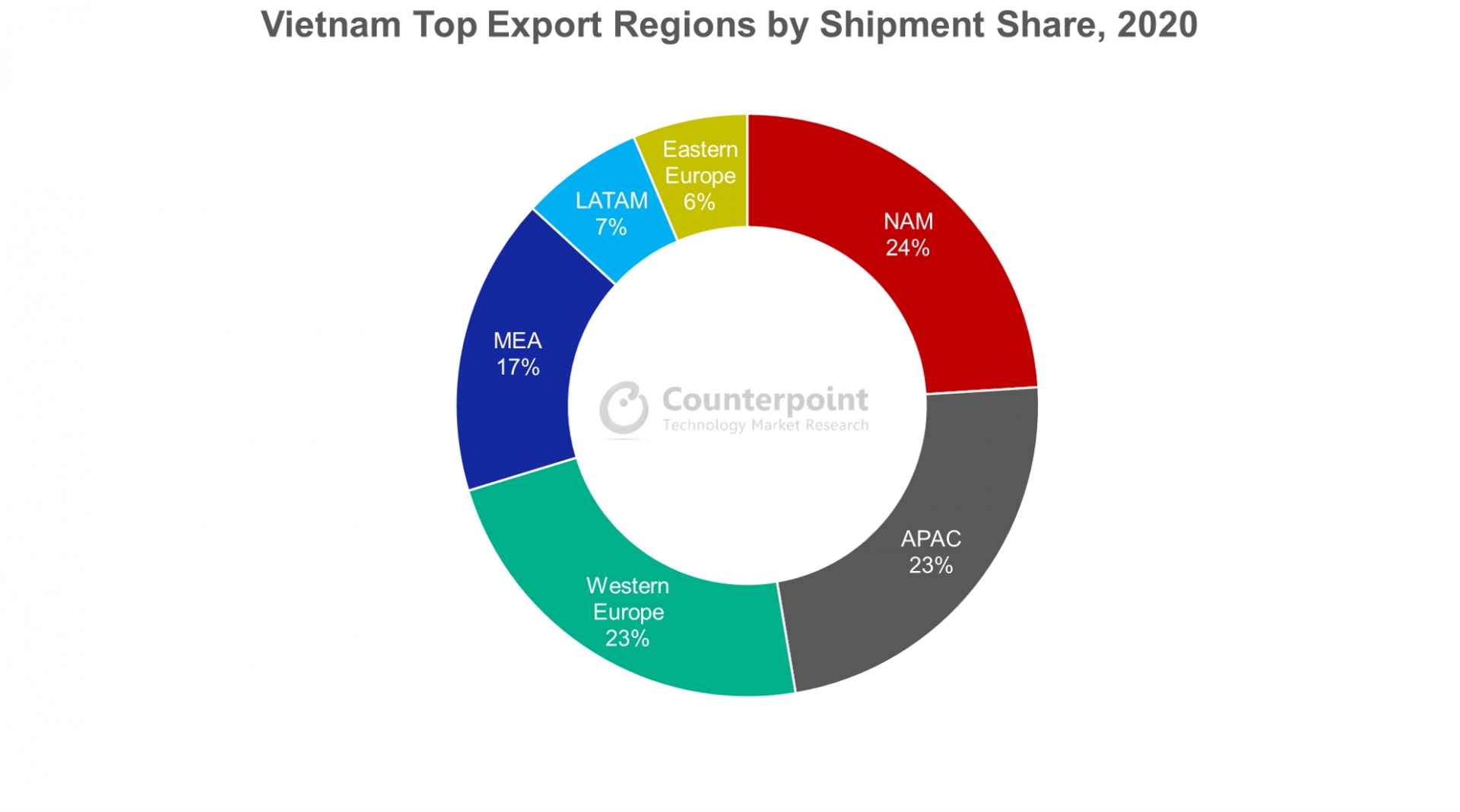 Photo: Counterpoint Research
In an era of protectionism where the jitters of COVID-19 are still being felt by many economies, Vietnam is soaring to become one of the prime locations for export manufacturers.
Vietnamese electronics manufacturing services (EMS) market will grow at a CAGR of 5% between 2020 and 2026. According to Vietnam's General Statistics Office, the country's consumer electronics sector recorded its highest ever production at 369.6 million units in October 2020, followed by the electronic components sector at 325.7 million units.
Given the exponential growth in its manufacturing sector along with growing domestic demand and exports, primarily in electronics and automobiles, the EMS business is projected to scale new heights in the country. Many global OEMs and EMS providers like Samsung, LG and Foxconn (Apple's contract manufacturer) are investing in the production of printed circuit boards, camera modules, printers, servers, phones, networking equipment, televisions and other electronic equipment in the country.
Samsung, which in 2020 held almost 70% of the handset market share in Vietnam, is also one of the largest FDI players in the country. Vietnam has one of Samsung's largest smartphone production bases outside South Korea. By 2022, Samsung is also projected to complete its $220-million research and development center in Vietnam.
With Vietnam's recent ascension to the ranks of the global supply chain hubs, it is easy to overlook the fact that Vietnam is still expanding and growing its infrastructure. With more companies moving their operations to Vietnam, the leasing demand in Vietnam's industrial zones is soaring.
However, Vietnam's growing competitiveness, market reforms, and steady progress in ease of doing business (evident in its higher scores in the World Economic Forum's competitiveness index) are making it rise above the rest, added Counterpoint Research.
Economy
Vietnam is the biggest economic partner of Poland in Southeast Asia, and the potential for stronger cooperation remains huge.
June 09, 2023 | 18:45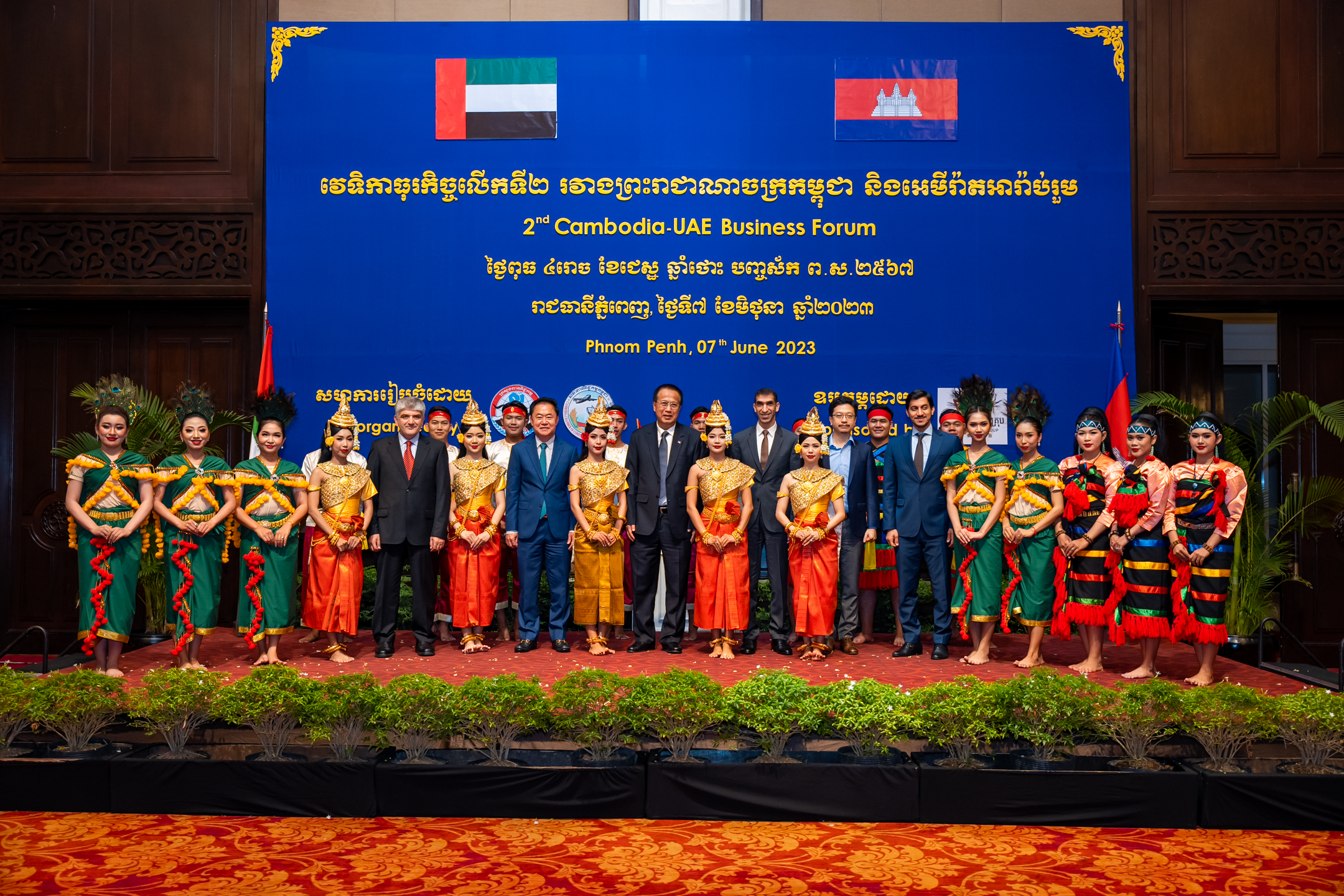 Economy
Prince Holding Group (PHG) recently participated in the 2nd Cambodia-UAE Business Forum, co-organized by the Ministry of Commerce Cambodia and the Cambodia Chamber of Commerce (CCC) at Sofitel Phnom Penh.
June 09, 2023 | 18:10
Economy
Born and raised in the HMT area of Srinagar in Jammu and Kashmir, Taha Mughal, a Cambridge alumnus and winner of the prestigious Fulbright scholarship for 2022-23, stands at the intersection of art, writing, and architecture.
June 09, 2023 | 07:00