Ukraine vs Austria: Fixtures, match schedule, TV channels and live stream
Austria will meet their opponent, Ukraine, on Monday afternoon, as the two teams enter the knockout stage at Euro 2020. Here, we update the match schedule, fixtures, TV channels and live streams for the football fans.
Austria have already made history at the Euros with their 3-1 win over North Macedonia – their first ever victory at a European Championship – but they will need a good result here against Ukraine to qualify for the knockout rounds.
Group C is finely poised with these two teams both level on three points each. Both have defeated North Macedonia, both have lost to the Netherlands.
Ukraine showed great fight in their opener against the Netherlands to come back from two goals down but ultimately fell to a 3-2 defeat.
A draw may suit both sides well with the four best third-place finishers across the tournament set to qualify, and four points will almost certainly prove enough to advance.
There's plenty of Euro 2020 fixtures still to come with the knockout stages now looming and the last 16 taking shape.
Ukraine vs Austria: Match schedule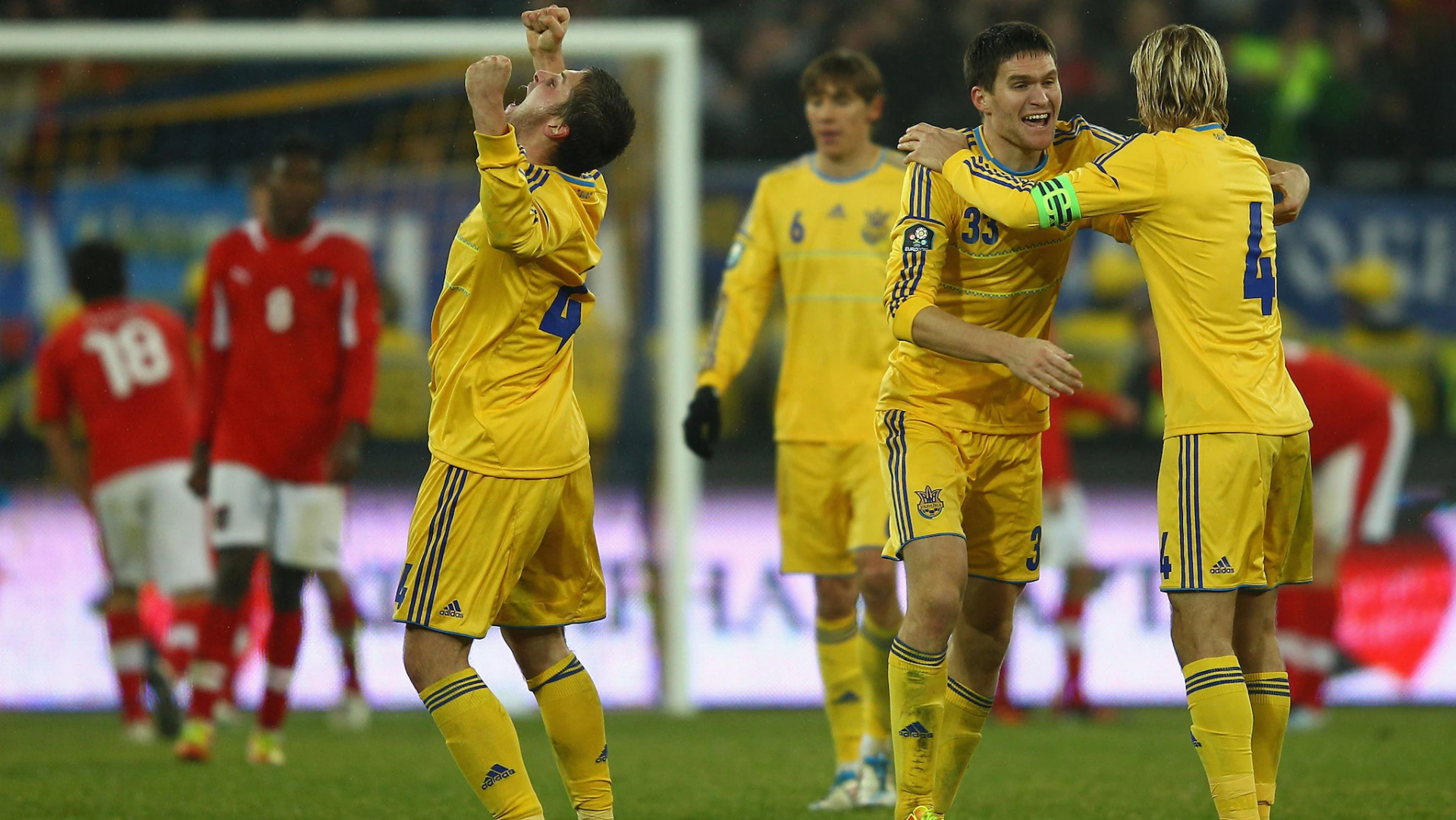 Photo: UEFA
Ukraine v Austria will take place on Monday 21st June 2021. The match will kick off at 5pm.
Fixtures Monday 21 June
Group C: North Macedonia vs Netherlands (18:00, Amsterdam)
Group C: Ukraine vs Austria (18:00, Bucharest)
Group B: Russia vs Denmark (21:00, Copenhagen)
Group B: Finland vs Belgium (21:00, St Petersburg)
What TV channel is Ukraine v Austria on?
Fans can tune in to watch the game for free on ITV4 from 4:15pm.
Games will be split between ITV and BBC throughout the tournament with every single moment of every match being broadcast on free-to-air TV.
Watch Ukraine vs Austria Live Stream from Austria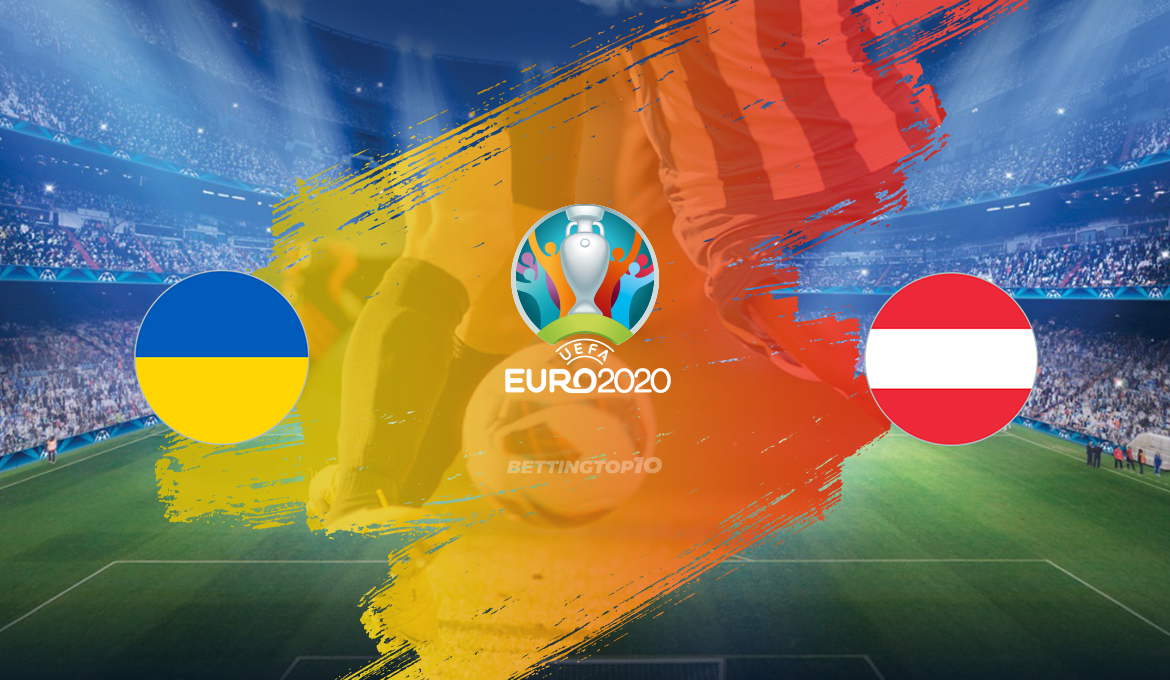 Photo: Bettingtop10
ORF
ORF is the national public service broadcaster of Austria. ORF stands for Austrian Broadcasting Cooperation. It was a paid television channel that offered its streaming with limited on air advertising. But now, it provides its Streaming with no additional charges.
ORF Austria is considered the most dominant media broadcaster in Austria. It owns the Official Broadcasting Rights of UEFA Euro 2020. ORF will provide Free Live Streaming of all 51 matches of UEFA Euro 2020 nationwide. It has four channels including ORF Sports Plus and provides vast variety of programs.
It provides 24 hours/day Streaming in HD quality. So, if someone has cable and wants to watch Austria VS Ukraine from Austria, ORF (Austrian Broadcasting Cooperation) is the best choice.
ORF Radio
Apart from its TV channels ORF also owns a Radio Channel that provides Live updates of all 51 matches from Austria. It offers 24/7 broadcasting throughout Austria.
This year UEFA authorities have allowed different broadcasters to provide Free-to-air Live Broadcasting of at least their own countries. So if someone wants to listen the Live Updates of Austria VS Ukraine from Austria, ORF Radio channel is the best choice.
Watch Live Stream of Austria vs Ukraine Euro 2020 from Ukraine
Ukraine Media Group
Media Group Ukraine is one of the biggest media holding companies in Ukraine. It was founded in 2010 and owns the Official Broadcasting Rights of UEFA Euro 2020. Ukraine Media Group has various channels including Sports thematic channels.
It offers Live and on demand Streaming of all 51 matches of UEFA Euro 2020 for free. Ukraine Media group manages television and other new media projects.
It will broadcast Free Live streaming of Austria vs Ukraine. If someone wants to watch Austria VS Ukraine from Ukraine, Media Group Ukraine is the best option.
Watch Austria vs Ukraine on YouTube TV
Another video streaming app that will provide Live and on demand Streaming of all UEFA matches along with Austria VS Ukraine is YouTube TV. YouTube TV is an American Streaming Television owned by YouTube. It offers following features to its viewers.
It will offer Live streaming of various Sports from different channels. YouTube TV will broadcast On Demand Live streaming as well as recording services with unlimited storage. In this way one can record any match on YouTube TV and can watch them later any time they want. All its Streaming are in Ultra HD quality. It is available only in United States.
YouTube TV offers all the above mentioned features to soccer fans with a monthly payment of $64.99 per month. It also offers a limited free trial period with limited services in some areas.
As YouTube TV only provide its streaming in United States so it may require VPN to use it in countries other than United States. By using VPN, one can also increase the free trial period with money-back guarantees.
How to Watch YouTube TV from outside Europe
Watch Ukraine vs Austria UEFA Euro 2020 Live Stream outside Europe. Following is the detail of how to watch YouTube TV from anywhere around the world:
As discussed above, YouTube TV requires a VPN server to work in countries other than US. So in order to manipulate YouTube TV requirements one must pick a VPN with a large selection of US servers. The most preferred one is Express VPN as it powerful unblocking abilities and offers high-speed servers for instant streaming.