U.S in " competition with China to win the 21st century", Biden says
In President Biden's joint to the Congress, he urged Americans to "win the 21st century" in the great power competition against China and other countries.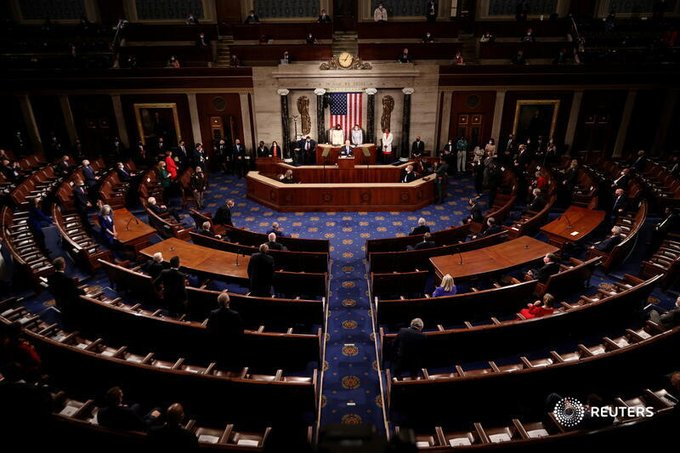 Photo: Reuters
"He's deadly earnest on (China) becoming the most significant, consequential nation in the world," Biden said of Xi. "He and others -- autocrats -- think that democracy can't compete in the 21st century with autocracies."
"The autocrats will not win the future," he vowed later. "America will."
Responding to a question about Biden's speech, a spokesman for China's Foreign Ministry said the US was merely feeling insecure and jealous about China's development.
"While China devotes itself to improving people's lives, some in the US habitually target China every time they speak," Wang Wenbin said at a daily briefing. "This is in nature out of Cold War thinking, a zero-sum mindset and ideological bias -- and a sign of lack of self-confidence."
Biden's comments, and Beijing's reaction to that speech, speak to a role reversal between the two nations: the US used to set moral, economic and political benchmarks for other countries. But as China becomes an increasingly confident world player, Washington is beginning to measure itself against Beijing in many ways, from the development of advanced technologies to geopolitical influence.
The Chinese Communist Party has in recent years grown increasingly confident that China is on an ascendent trajectory and will one day surpass its Western rivals. That view received a boost during the Trump presidency. Despite his tough rhetoric on China, many Chinese nationalists hold the view that by withdrawing the US from global leadership and sowing political and social divisions at home, Trump gave China an opportunity to assert greater leadership in the world.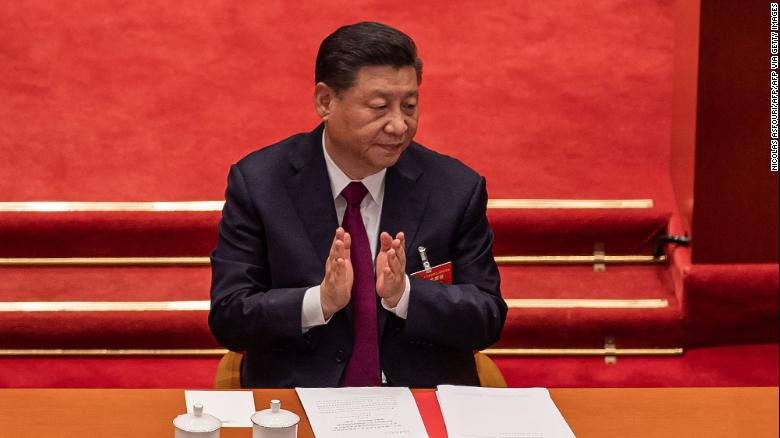 China's President Xi Jinping applauds during the closing session of the National Peoples Congress (NPC) at the Great Hall of the People in Beijing on March 11, 2021. (Photo: CNN)
In June 2018, as the US and China began a lengthy trade war, Xi told a group of senior party, military and foreign affairs officials that China had entered the "best time for development since modern times," while the world is undergoing "changes unseen in a hundred years."
"The East is rising, and the West is declining," he concluded -- a message that has since been repeatedly pounded in the Party at various meetings and political studying sessions.
Officially, Beijing has repeatedly said China focuses on its own development and is not interested in promoting its political system or development model. But to party elites, international recognition of China's ideological and political systems has always been important -- and with the Communist Party's centenary on July 1 that is only more acute.
For many, the Covid-19 pandemic was further vindication of Beijing's rise. China's ability to swiftly contain the outbreak -- despite an initial mishandling -- has been touted as a vivid proof of the superiority of its authoritarian political system, with the faltering response of Western governments cast as a fatal weakness of democracies. As the world's major economies plunged into recession, China roared back into economic growth.
Biden talks tough on China in first speech to Congress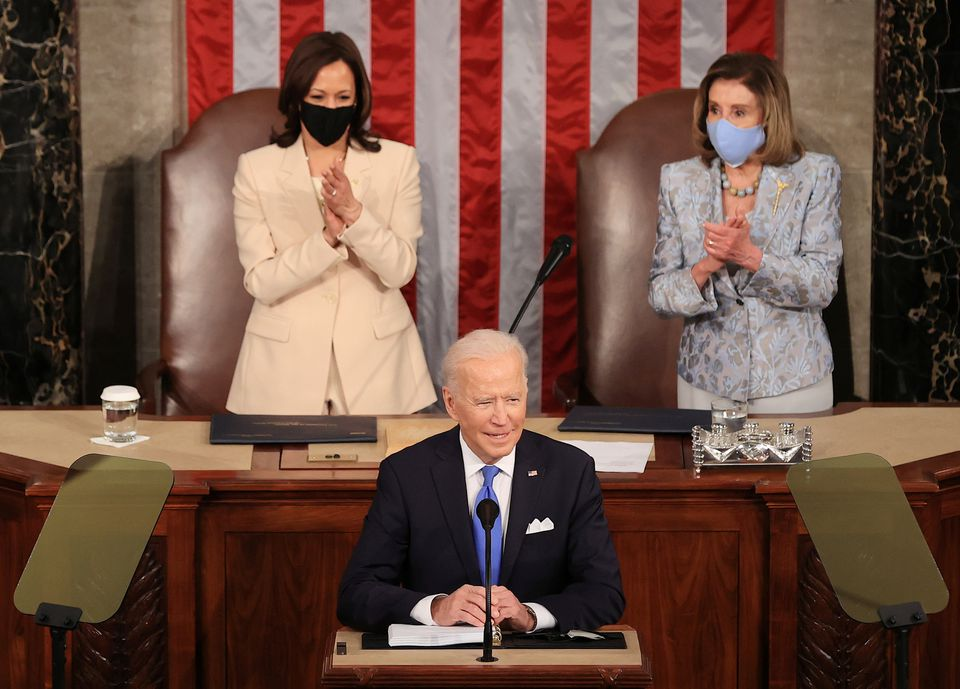 U.S. President Joe Biden addresses a joint session of Congress as President Kamala Harris and Speaker of the House U.S. Rep. Nancy Pelosi (D-CA) react in the U.S. Capitol in Washington, DC, U.S. April 28, 2021. Chip Somodevillaat/Pool via REUTERS
President Joe Biden took aim at China in his first speech to Congress on Wednesday, pledging to maintain a strong U.S. military presence in the Indo-Pacific and promising to boost technological development and trade, according to Reuters.
"China and other countries are closing in fast. We have to develop and dominate the products and technologies of the future," Biden said.
And in a line that drew some of the strongest applause of the evening, he said, "There is simply no reason the blades for wind turbines can't be built in Pittsburgh instead of Beijing."
Biden has repeatedly identified competition with China as the greatest foreign policy challenge the country faces. He and his fellow Democrats as well as opposition Republicans have all moved toward a harder line on dealings with Beijing.
While offering few specifics, Biden gave more attention to China than any other foreign policy issue in a speech largely focused on domestic policies.
"America won't back away from our commitments to human rights and fundamental freedoms and our alliances," he said.
China warned the United States on Thursday (April 29) against imposing its democratic ideals, while criticising trade sanctions and military moves in Beijing's backyard, just hours after President Joe Biden's speech on American geopolitical priorities, AFP reported.
Asked about the speech, Chinese foreign ministry spokesman Wang Wenbin said it was normal for the US and China to compete in some areas.
"But this kind of competition should be a track and field race, not a duel to the death," he told a regular press briefing on Thursday.
Mr Wang also warned that "forcing other countries to accept one's democratic system... will only create divisions, intensify tension, and undermine stability."
In his speech, President Biden also said the US would stand up to unfair trade practices such as subsidies for state-owned enterprises and intellectual property theft.
But China lashed out a day later at the US for "violating the market principle of fair competition" and "politicising" issues such as the economy, trade and technology, in reference to the trade war between both countries in recent years.
"China is committed to developing a relationship with the US based on non-conflict and non-confrontation," Mr Wang said.