Vessels with Chinese flags chased away from Vietnamese seas
Two fishing vessels sporting Chinese flags were chased away as they operated illegally in Vietnamese waters off the northern province of Thai Binh Monday.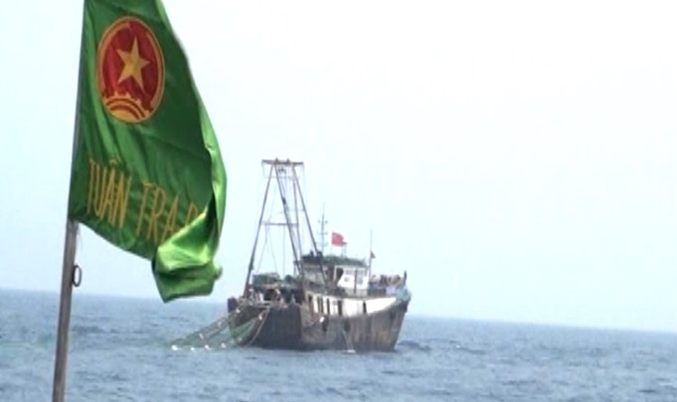 Photo: VN Express
At around 9:30 a.m. Monday, fishermen spotted two foreign fishing vessels with Chinese flags entering the sea area of Thai Binh around 15 nautical miles to the northeast of the Ba Lat estuary, blatantly infringing on Vietnam's sovereignty, the Thai Binh border guard forces said Tuesday.
At around noon, the two foreign vessels were operating about two nautical miles to the southeast of the Thai Binh oil rig.
A Vietnamese naval squadron was deployed to the location. Spotting the squadron from afar, the two foreign vessels fled the scene.
Nham Xuan Tinh, deputy head of the Thai Binh border guard forces, said that foreign vessels often enter deep into Vietnam's sea territory to steal seafood, taking advantage of the fact that few Vietnamese fishermen go out at sea at the end of the year because the seas are rough.
Fishermen should stay vigilant and support each other at sea and report to border guards any instance of foreign vessels infringing on Vietnamese territory, he added.
VN Express