Vietnam attracts more than US$2 bln in FDI in January
As of January 20, 2021, the total foreign direct investment (FDI) into Vietnam reached more than US$2 billion, representing a year-on-year decline of 62.2%, according to statistics by the Ministry of Planning and Investment.
There were 47 new FDI projects licensed with a total registered capital of US$ 1.3 billion, down by 81.8% and 70.3% in the project numbers and value respectively compared to the same period last year, according to ThoibaotaichinhVietnam.
46 existing projects were allowed to raise the investment capital by more than US$ 0.5 billion in total, an increase of 41.4% year-on-year.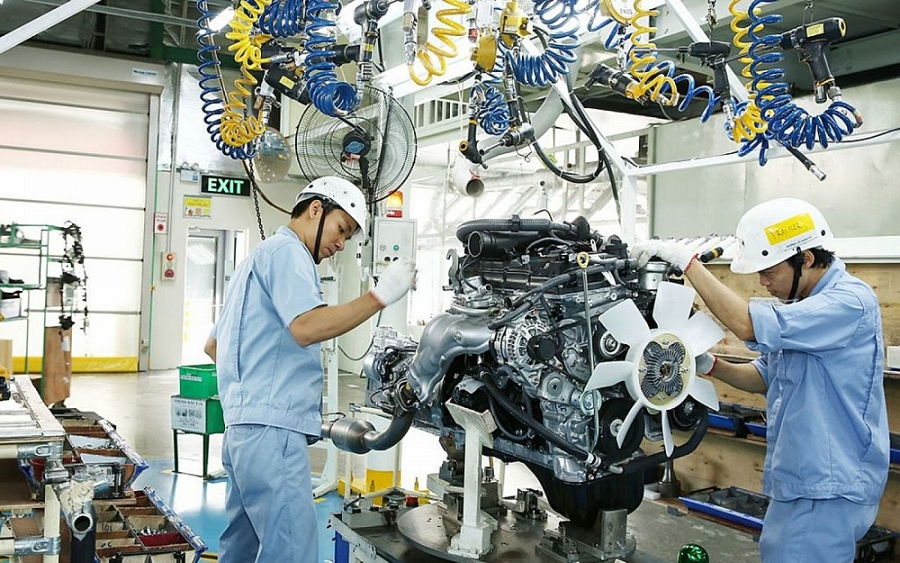 The manufacturing and processing industry takes the lead in attracting FDI in January 2021. Photo: Congthuong
In terms of capital contribution and share purchases, there were 194 times of capital contribution and share purchase by foreign investors with a total value of US$ 0.2 billion, decreased by 58.7% over the same period. There were 52 times of capital contribution and share purchase increasing the enterprise's charter capital totaling US$ 0.13 billion; 142 times not increasing the charter capital totaling US$ 0.09 billion.
The Foreign Investment Department said that the decrease in the number of new, capital adjustment as well as capital contribution and share purchase projects was due to the fact that the Decree Implementing the Investment Law 2020 has not been issued along with travel restriction caused by the Covid-19 pandemic.
Nevertheless, the realized capital of FDI projects in January was estimated at US$ 1.51 billion, up 4.1 percent over the same period last year.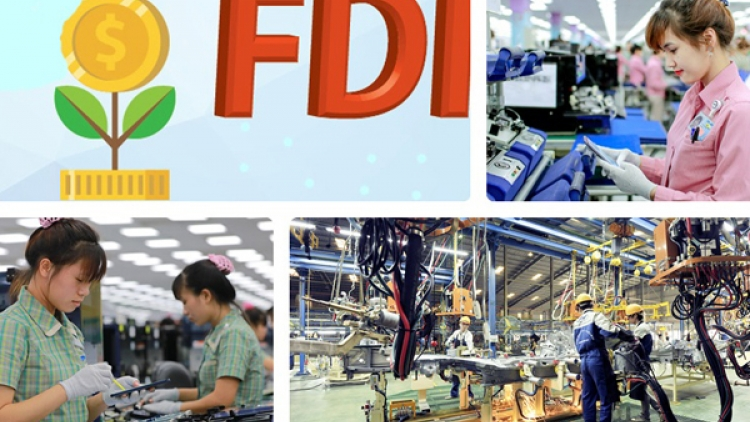 Illustrative photo: VOV
Foreign investors poured money into 14 sectors, in which the manufacturing and processing industry took the lead after receiving over US$ 1.54 billion, or accounting for 76,4% of the total. It was followed by real estate with US$179 million, or occupying 8.9% of the total; transportation and warehousing and agro-forestry-fisheries with nearly US$ 111.9 million and US$ 60.4 million respectively, Baocongthuong reported.
There were 33 countries and territories investing in Vietnam in January. Among them, Singapore took the lead with US$ 680.7 million, or 33.8% of the accumulative capital. It was followed by China with US$618 million (30.6%), Hong Kong with US$221.3 million (11%), and the United States, Netherlands, the Republic of Korea, etc.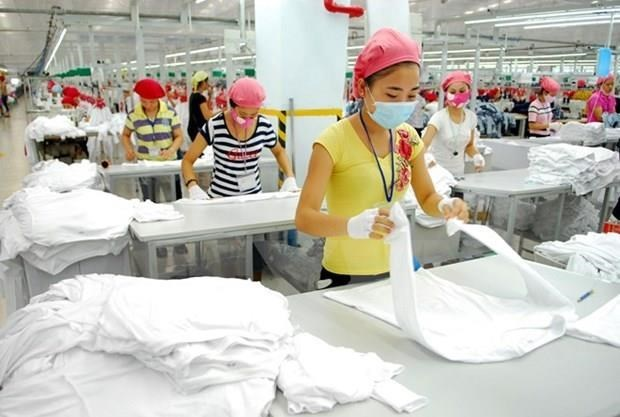 Illustrative photo: Vietnamplus
Among 39 provinces and cities receiving FDI in January 2021, the Northern province of Bac Giang ranked top with 5 projects worth US$ 562 million, accounting for 27.9% of the total registered investment capital. Tay Ninh ranked second with US$348.5 million (17.3%). Nghe An Province was third with US$ 200 million (9.1%) and followed by Ho Chi Minh City, Bac Ninh Province, and Da Nang City.
Several major projects invested in January included Radian tire manufacturing project (China) in Tay Ninh with the additional capital of US$ 312 million; Kodi New Material Vietnam Factory Project (Singapore) in Bac Giang worth US$ 270 million to produce tablets and laptops; the manufacturing project of photovoltaic products Ja Solar PV Vietnam from Ja Solar Investment (Hong Kong) with investment capital of US$210 million in Bac Giang; hi-tech project Everwin (Hong Kong) worth US$200 million to produce plastic products at Nghe An; semi-conductor manufacturing plant of United States Enterprises (US) for US$100 million at Da Nang.
In 2020, the FDI attraction of Vietnam reached nearly US$30 billion. Singapore was the country's leading foreign investor, with total investment capital of US$9 billion, accounting for 31.5% of the overall. It was followed by the Republic of Korea, China, Japan, Taiwan (China), and Hong Kong (China).