Vietnam Expo introduces domestic products to world
The Vietnam International Trade Fair - VIETNAM EXPO is an annual event held in Vietnam with the longest history (since 1991) chaired by the Ministry of Industry and Trade of Vietnam, directed by the Vietnam Trade Promotion Agency, and organised by VINEXAD Company.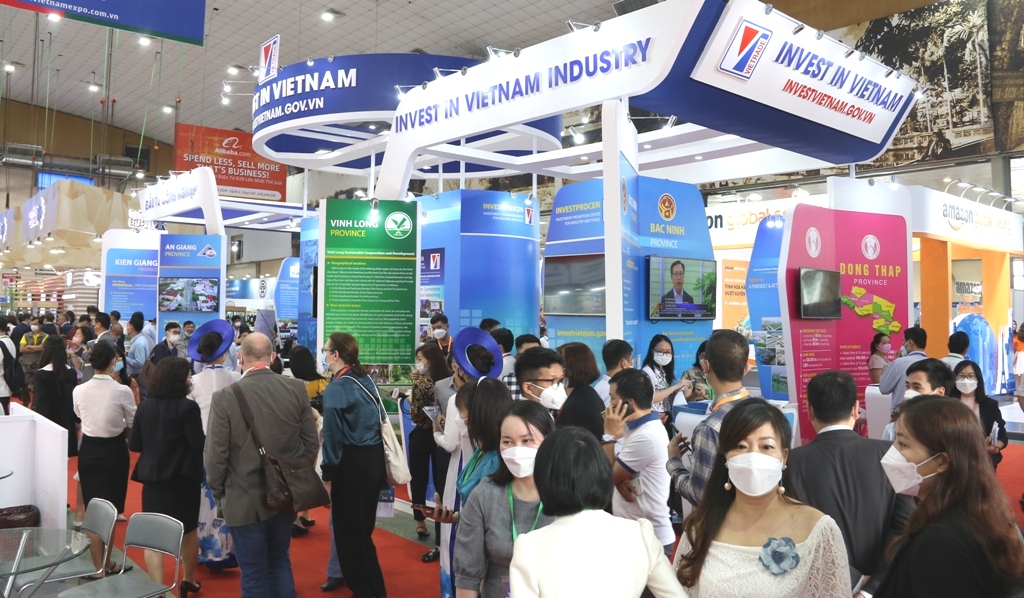 Korea National Pavilion: 2023 is the 24th consecutive year Korea Trade and Investment Promotion Agency - KOTRA has selected Vietnam Expo as a typical event to advertise and promote trade in the domains with advantages of the Korean economy, such as light industry, smart & consumer electronics, food, and beauty industry.
Pavilion from Chinese Provinces and Cities: Participation in Vietnam Expo 2023 is an important milestone in opening up traditional trade promotion activities after years of interruption due to the influence of the pandemic. With over 50 exhibition booths from major cities and provinces such as Tianjin, Zhejiang, Fujian, and Guangdong in the Machinery - Equipment industry group, it is expected to bring new cooperation, superiority in technology and agile collaboration.
Indonesia National Pavilion:
Recognition of 10 years of national strategic cooperation between Vietnam and Indonesia.
Vietnam is Indonesia's 3rd trade partner in ASEAN. Exhibition activities promote trade and investment, helping to increase understanding of the image of the country, people, and business cooperation opportunities between enterprises.
With the theme "Tasteful EUROPE - Europe is full of flavours", representing the European Union, will launch a campaign to identify and advertise European quality and standard agricultural products to the Vietnamese market. The exhibition area is elaborately and professionally arranged in trade. Visitors will experience and observe the chefs performing dishes right at the booth. At the booth, culinary experts, F&B export and import enterprises, and HoReCa of Vietnam will be introduced and shared on how to create agricultural products and food products that meet uniform European standards from safety and quality and have a "memorable" taste.
Focus
Brazil is Vietnam's largest trading partner in Latin America and in the top three of Vietnam's largest markets in the Americas.
June 07, 2023 | 14:29
Economy
The deputy chief minister praised the literary contributions of Dai and stressed the importance of promoting literature and education in the state. He also highlighted the achievements of individuals from various sectors, including sports, education, and business, who brought laurels to the state.
June 07, 2023 | 07:00