Vietnam' FDI recordly rises in four months of 2021
Over four months of 2021, Vietnam's investments abroad, including newly and additionally-registered capital during the opening four months of the year reached USD545.9 million.
Throughout the reviewed period, a total of USD142.8 million was invested in 18 new projects, representing a rise of 2.7 times, while USD403.2 million was added to existing investments, up 25.5 times from last year's corresponding period, according to Communist Party of Vietnam Online Newspaper.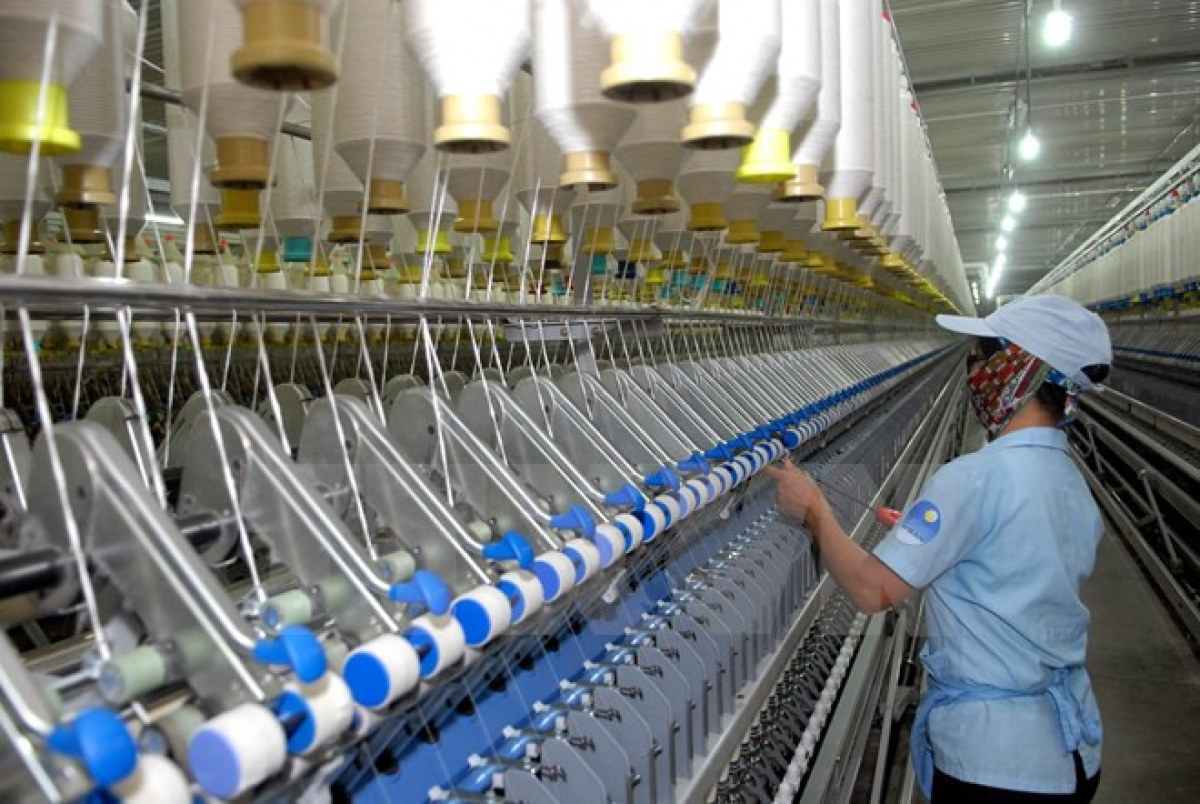 Illustrative photo
As of April 20, the total amount of foreign investment poured into the country, including newly registered and adjusted capital, along with shares purchased by foreign investors, had reached USD12.25 billion, representing an annual fall of 0.7%.
Of the figure, 451 new projects were licensed with registered capital of USD8.46 billion, a decline of 54.2% on-year in terms of the number of projects and a rise of 24.7% iin the registered capital. In addition, 263 operational projects moved to adjust their investment capital with an additional sum of USD2.75 billion, down by 10.6%.
FDI disbursement during the first four months of the year reached approximately USD5.5 billion, an increase of 6.8% against the same period from last year.
Vietnam recorded US$5.5 billion of foreign investment in the first 2 months of 2021
Vietnam attracted around 5.5 billion U.S. dollars of foreign investment in January and February this year, down 15.6 percent against the same period last year, the country's General Statistics Office reported.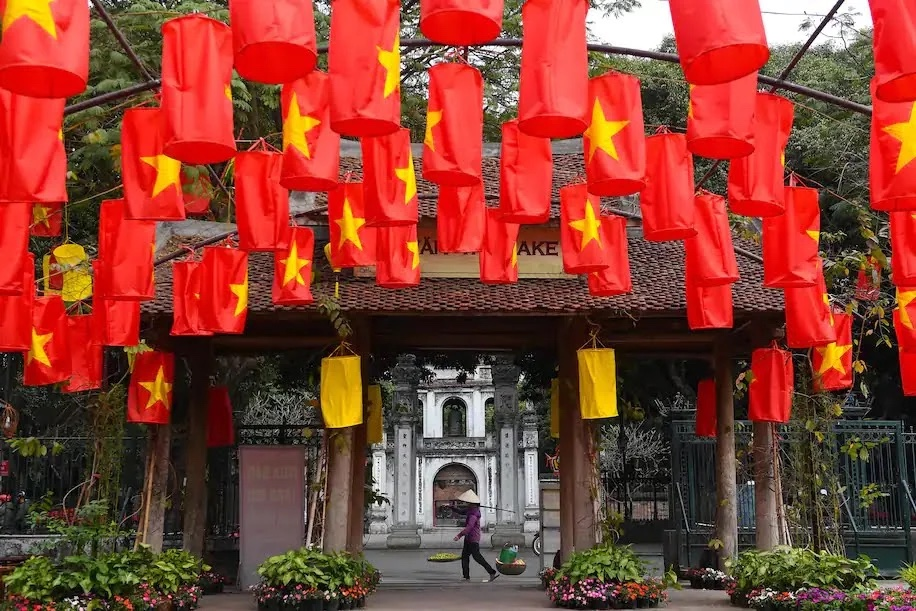 A food vendor walks past the Temple of Literature in Hanoi on Feb. 3. (Nhac Nguyen/AFP/Getty Images)
Specifically, Vietnam licensed 126 new foreign direct investment (FDI) projects with total registered capital of over 3.3 billion U.S. dollars, down 74.8 percent in quantity and 33.9 percent in capital year on year, according to Vietnam Insider.
Over the two months, foreign investors also spent 543.1 million U.S. dollars buying shares and contributing capital to Vietnamese firms, down 34.4 percent year on year.
"Despite the impact of COVID-19, Vietnam corded positive growth in key areas. According to our data, foreign investors have invested heavily in manufacturing, processing, real estate, and electricity production and distribution." Sophie Dao, Partner of Global Business Services, an investment consulting firm told Vietnam Insider.
In the context of the Covid-19 epidemic continuing complicated developments in the world, as of 20th January 2021, Vietnam attracted more than 2 billion USD of foreign investment capital, including registered capital, adjust investment capital and total value of capital contribution, went down 62.2% over the same period in 2020, that was one of the positive signs of the economy in 2021. The Investment Law of 2020 has some changes compared to the 2014 Investment Law, making it difficult for localities to issue new investment registration certificates and adjust investment capital.
According to local media, a total of 2.5 billion U.S. dollars of FDI was disbursed in the period, up 2 percent against the first two months of 2020, said the office, adding that 71.8 percent were for the processing and manufacturing sector, 15.6 percent for the real estate, and 6.1 percent for the electricity, gas, hot water, steam and air conditioner production and distribution.
So far this year, the foreign-invested sector has earned US$ 38.07 billion from exports, up 34 per cent year-on-year, and making up 76.1 per cent of the nation's total export turnover.
At the same time, it spent US$ 31.6 billion on imports, up 31.2 per cent year-on-year, and accounting for 66.6 per cent of the country's total import value. That resulted in a trade surplus of nearly US$6.5 billion.
Among 46 countries and regions with newly licensed investment projects in Vietnam during the period, Japan was the largest source of registered capital with nearly 1.5 billion U.S. dollars, followed by Singapore with 861.1 million U.S. dollars and China with 374.9 million U.S. dollars, said the office.
Focus
According to the Vietnam Trade Office in the US, the US market still has a lot of room for Vietnamese fruit to expand and develop due to the huge consumption demand with diverse needs.
June 05, 2023 | 09:07
Economy
(ANI): The Union Public Service Commission (UPSC) witnessed a three percent rise in the number of Muslims candidates who cracked the most competitive exam in the country this year.
June 03, 2023 | 06:00
Focus
The book "Vietnam's Direct Investment Abroad and in Myanmar" - the first in-depth publication on Vietnam's foreign investment lauched on May 31 in Hanoi.
June 02, 2023 | 16:12