Vietnam hands over ACR Chairmanship to Indonesia
Vietnam handed over its chairmanship role at the ASEAN Committee in Rome (ACR) to Indonesia at an online meeting held on January 20.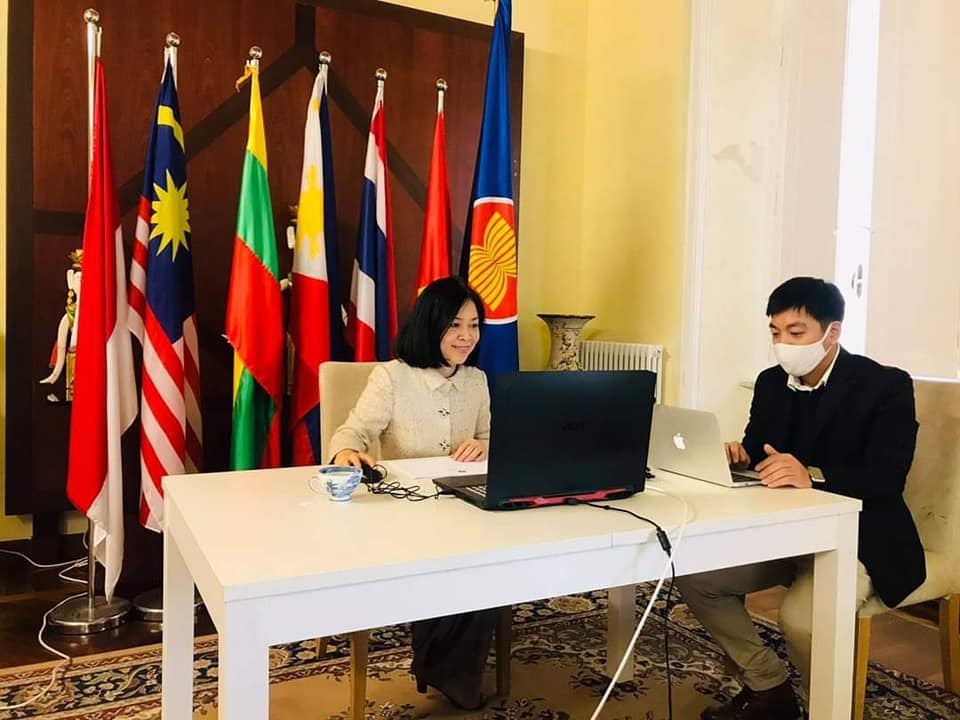 Vietnamese Ambassador to Italy Nguyen Thi Bich Hue at the online meeting to hand over the ACR Chairmanship. Photo: Vietnam's embassy
Established in August 2011, ACR includes Ambassadors from six ASEAN countries in Italy, namely Indonesia, Malaysia, Myanmar, the Philippines, Thailand and Vietnam.
The ACR Chair's term lasts for six months, held rotationally by the ASEAN Ambassadors in Italy.
According to VNA, in its six-month taking over the role starting from July last year, the Vietnamese Embassy in Italy worked with embassies of other ASEAN member states to sustain the ARC's operations amid COVID-19. Seven ambassador-level meetings, activities to celebrate ASEAN's founding anniversary and 12 other meetings took place during the period.
Under Vietnam's chairmanship, the committee continued to carry out ASEAN promotion activities such as a photo exhibition of ASEAN member nations in Rome and the second Torino-ASEAN economic cooperation forum.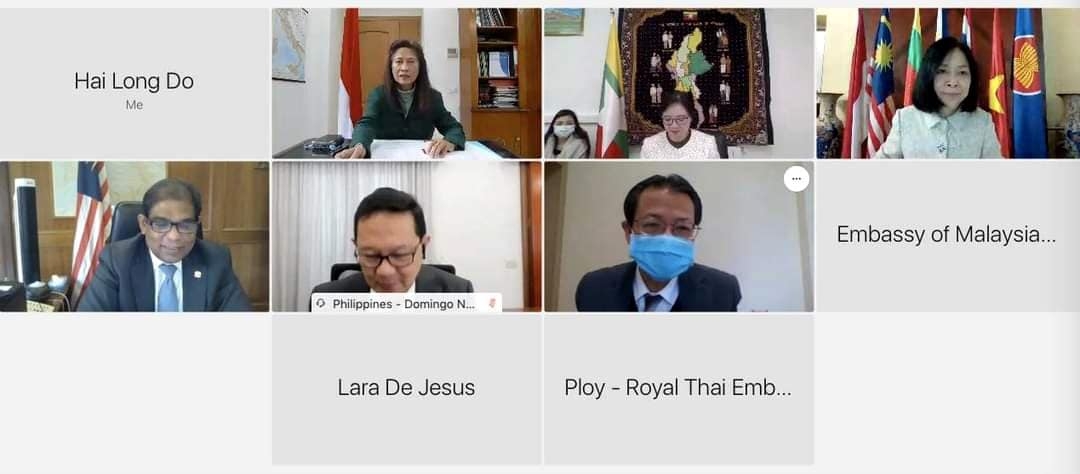 At a virtual meeting in Rome for Vietnam to hand over the ACR Chair to Ambassador of Indonesia to Italy.
The Vietnamese Embassy also actively coordinated with ASEAN countries and the Italian Ministry of Foreign Affairs to implement the Italy-ASEAN development partnership action plan via an initiative to organise an ASEAN-Italy conference of senior police officers and the organisation of training courses for the ASEAN and Italian police forces on civil protection as well as the prevention of cybercrime and cross-border organised crime, among others.
Participating ASEAN ambassadors praised Vietnam's active contributions to the effective performance of the ACR amid the COVID-19 pandemic./.