Vietnam National Assembly election in foreigners' eyes: A special political festival
As other countries fall into bitter politcal infighting during election season, Vietnamese citizens remain civil when selecting new representatives. This is what some expats think of the upcoming 15th National Assembly and People's Councils Election.
"The election in Vietnam is a festive occasion with banners, posters, paintings everywhere on the streets. Local loudspeakers plays election news. Catchy and encouraging election songs filled the streets. Everything gives a jubilant atmosphere," Ouan Yang, a Laotian student at the Diplomatic Academy of Vietnam, told Thoi Dai.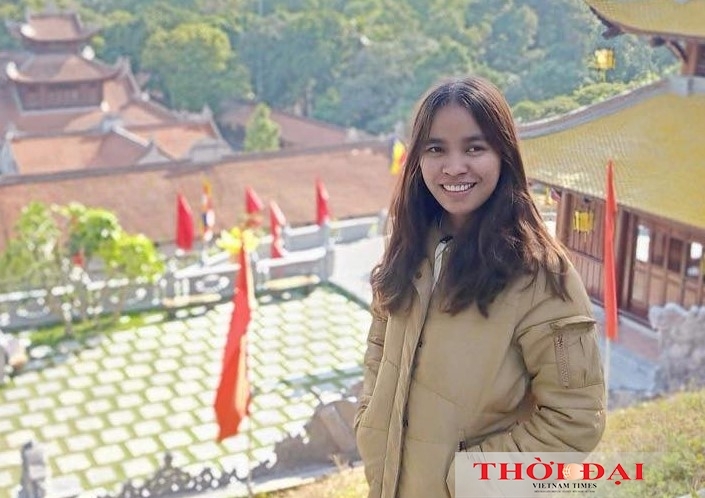 Cristy Fannie Suarez Bonotan, 25, has been living in Nha Trang, Khanh Hoa for four years (Photo: Thoi Dai)
Colors and melody
Cristy Fannie Suarez Bonotan, a 25-year-old Filipino teacher living in Nha Trang, Khanh Hoa, southern Vietnam, was struck by the colorful and melodic vibe of the National Assembly and People's Councils election taking place on May 23 in Vietnam.
"I see a lot of banners, posters, and paintings about the election. They depict workers, students, armies, farmers, minority people holding ballot paper on hand. It means people from all walks of life are eligible to cast the ballot, as long as you're Vietnamese citizens and you're over 18 years old. For me, this is a really nice and meaningful way to deliver the message," Cristy said. It's her first time during her four years living in Vietnam to experience such an atmosphere.
Rufino Aybar, a 22-year-old student from Spain studying at the Diplomatic Academy of Vietnam, said he is really into the "2021 Election Song" recently released by the Vietnam Television (VTV).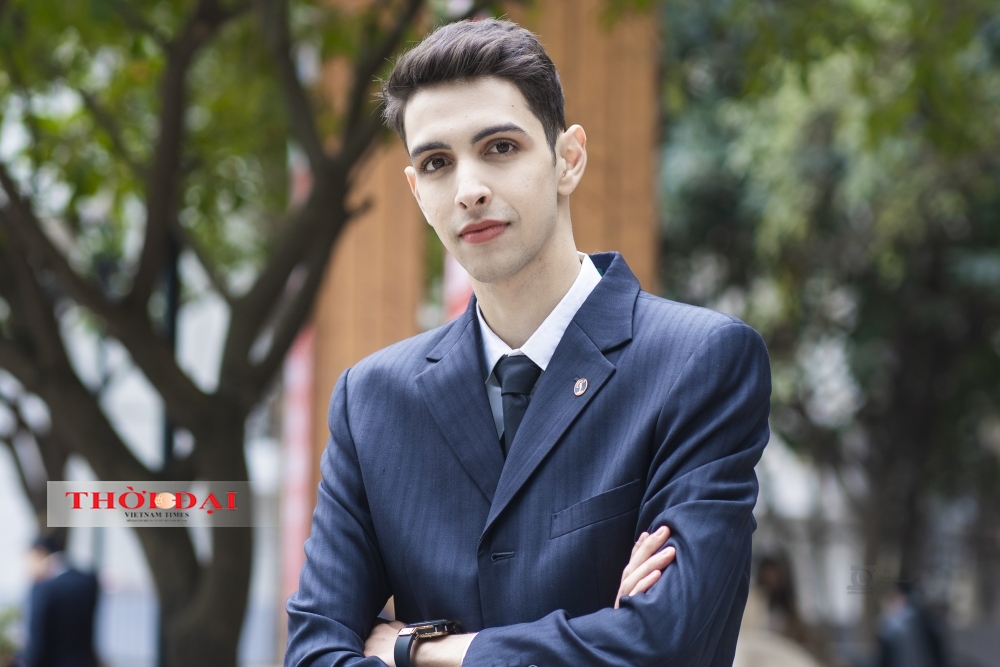 Rufino Aybar said he was impressed by the newly released "Election song" (Photo: Thoi Dai)
Ouan was also struck by the song.
"The song has a modern, uplifting, catchy melody, which both grabs attention and conveys the election message better, especially among youngsters," Ouan told Thoi Dai. "It encourages youngsters to be responsible for their voting decision. The song brings a fresh, young, and vibrant spirit for the 15th National Assembly and People's Councils election in the 2021-2026 term. I believe more young people will be aware that their votes are part of the future of the country."
"To be honest, I was very surprised listening to the song for the first time. You'll surely sing along to the beautiful melody," he added.
Ouan Yang is a Laotian student currently studying at the Diplomatic Academy of Vietnam (Photo: Thoi Dai)
"I've heard the song "Happy National Day" on the radio. I didn't clearly understand the lyrics though, the melody was very upbeat. It's replayed on various mass media channels, so I guess it must hold an important place in Vietnamese people's hearts," Cristy shared.
Responsibility and inspiration
"Years ago when I visited a friend's house, I met her parents and they were really engrossed in the election documents, which include photos and details of the candidates handed over from door to door by local authorities. They searched on the Internet for information of candidates they were unfamiliar with and discussed with their neighbors in a serious manner," Liv Lavidaloca, 23, from the UK, recalled. "This unique experience showed how responsible the authorities in Vietnam were."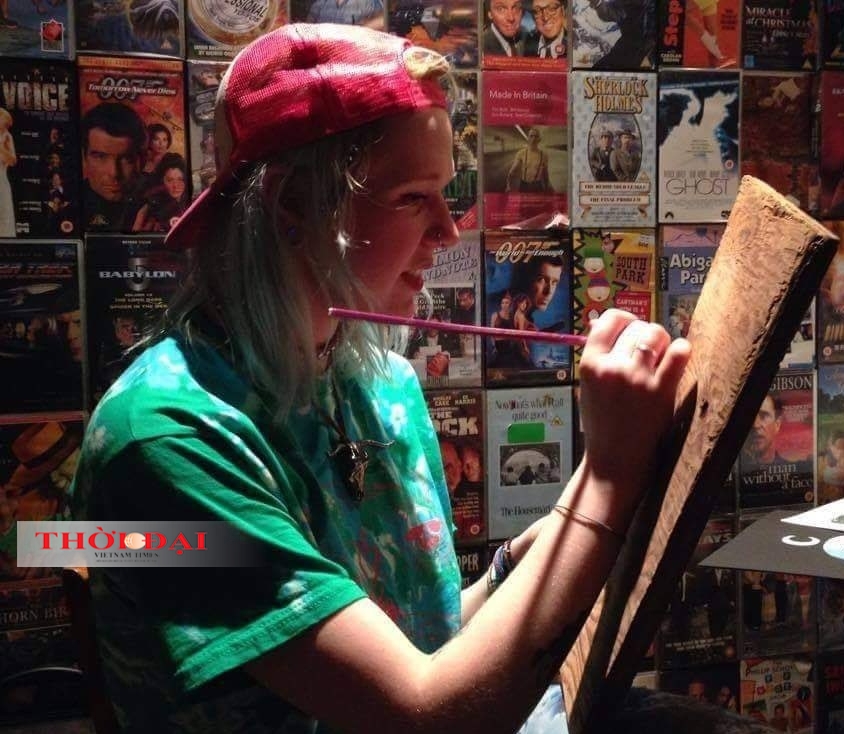 Liv Lavidaloca, 23, from the UK, is now an English language teacher and freelance painter in Vietnam (Photo: Thoi Dai)
Unlike the drama of recent American presidential election, Vietnamese citizens have not resorted to mudslinging. The civility of the Vietnamese people was noted by Rufino saying he could feel the faith and eagerness of Vietnamese people towards the election.
"The election has been the talk of the town, the eagerness is shown on people's faces and their stories," Rufino was quoted as saying. "Perhaps their faith in the National Assembly and the Government is what struck me the most. Vietnamese people's solidarity is more prevalent during difficult times."
Rufino added that he's recently come across a lot of election-related videos on Tiktok with interesting content.
The video captioned "Have you cast the ballot yet? Things are ready for the National Assembly election at my place folks" is a favorite of the young international student.