Vietnam News Today (December 30): Gov't to issue new benchmark for multidimensional poverty
Vietnam News Today (December 30) features headlines include Government's issuance of new benchmark for multidimensional poverty, approval of competitive energy market development project, UK-Vietnam FTA, localities urged to update on anti-Covid-19 map, Hanoi pledges sufficient commodities for upcoming Tet.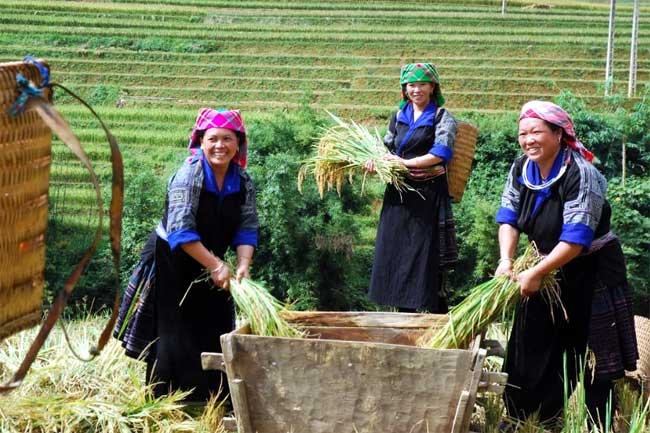 Poverty rate in Viet Nam declines sharply from over 70% to below 6% (Photo: VGP)
Gov't to issue new benchmark for multidimensional poverty
Prime Minister Nguyen Xuan Phuc on Tuesday agreed with the proposal of the Ministry of Labor, Invalids and Social Affairs to issue a Decree on new benchmark for multidimensional poverty for 2021-2025 period, VGP reported.
The new benchmark will serve as basis for identification of poor households and near-poor households and other beneficiaries of the Government's poverty reduction programs and policies in the next five years.
It will also serve as basis for designing poverty reduction targets as well as policies and solutions for multidimensional, inclusive and sustainable poverty reduction in the coming years.
Viet Nam's development over the past 30 years have been remarkable thanks to the introduction of economic and political reform under Doi Moi launched in 1986, according to the World Bank.
Doi Moi, or Reform process has spurred rapid economic growth, transformed what was then one of the world's poorest nations into a low middle-income country.
Between 2002 and 2018, GDP per capita increased by 2.7 times, reaching over US$2,700 in 2019 and more than 45 million people were lifted out of poverty.
The country's poverty rate declined sharply from over 70% to below 6%.
PM Phuc approves competitive energy market development project
Prime Minister Nguyen Xuan Phuc has approved a Project on competitive energy market development through 2030, vision to 2045.
The project covers three subsectors, namely coal, gas and electricity that are playing a core role in energy production and consumption in Viet Nam.
The overall goal of the project is to build and develop healthy competitive coal, gas and electricity markets, and ensure national energy security, according to VGP.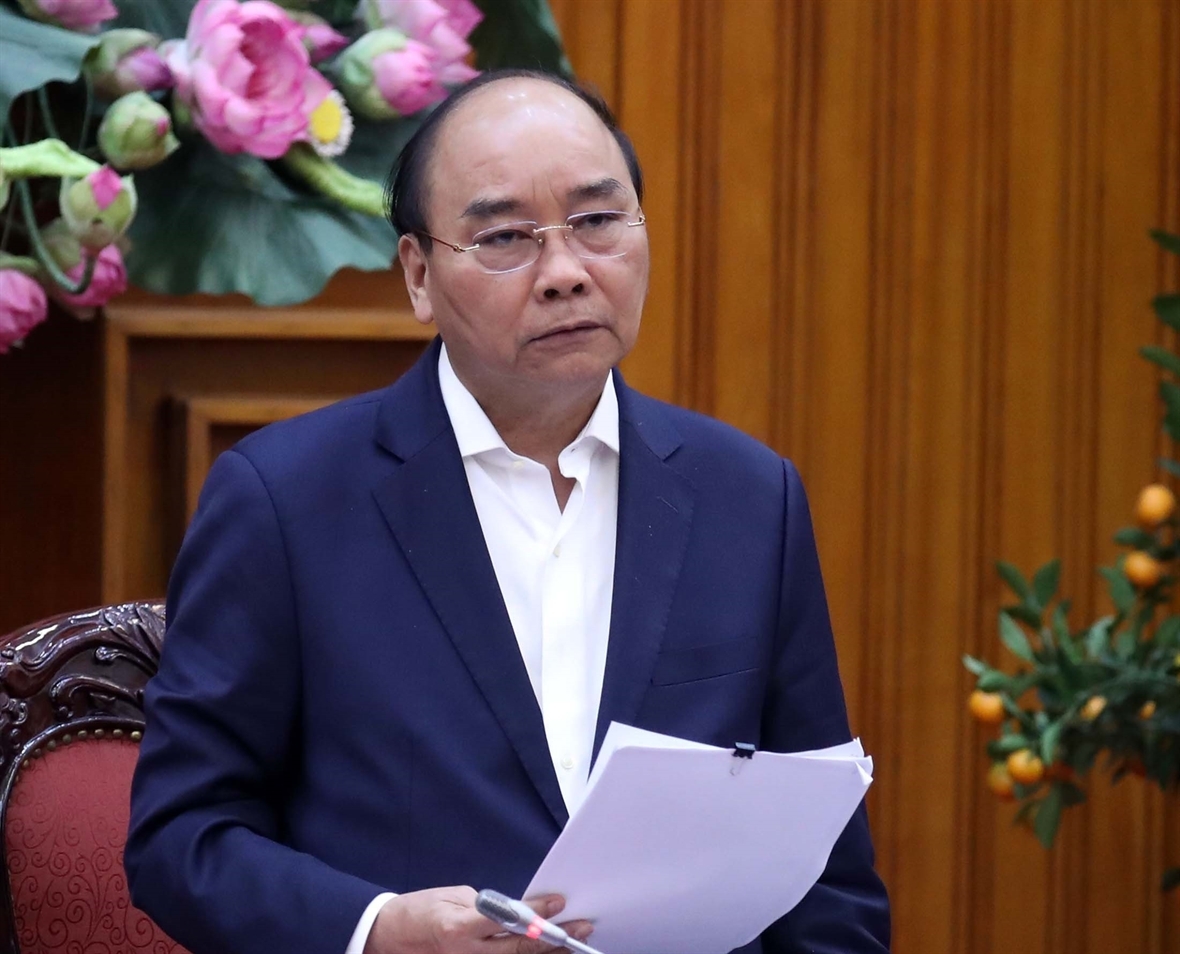 PM Nguyen Xuan Phuc (Photo: VNA)
Localities urged to update information on anti-Covid-19 map
Deputy Prime Minister Vu Duc Dam has asked ministries, sectors and localities to accelerate the periodic self-assessment of their anti-COVID-19 measures as well as update of information on the map of safe living with the pandemic, starting from medical facilities, schools and accommodation establishments to means of traffic, shopping centers and factories, VGP said.
This is a very basic solution to help directly fight Covid-19 and to spread the anti-pandemic spirit to the whole society, Dam stressed during the Government's conference with localities in Ha Noi on December 29.
The update of information on the anti-epidemic map also contributes to building and perfecting the database system for each industry such as education, health, transport and trade, thus serving state management and digital transformation in the future, Deputy PM Dam stated.
Highlighting the high risk of infection from imported cases, he stressed the need to strengthen border control and to develop a platform for the people to provide information and report on those with signs of unpermitted entry or travel.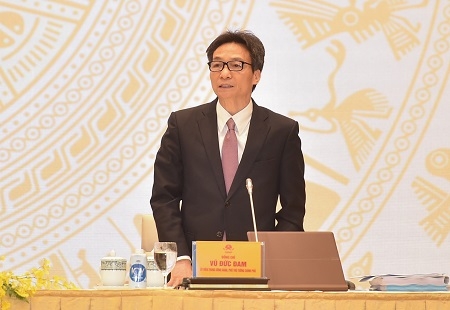 Deputy Prime Minister Vu Duc Dam speaks at the Government's conference with localities on December 29, 2020. Photo: VGP
Deputy PM Dam requested the Party committees and authorities at all levels to call on people to tell their relatives overseas not to illegally enter the country.
Recalling the case of Patient No. 1,342 in Ho Chi Minh City, he urged localities to conduct strict medical surveillance over those who have completed mandatory quarantine at concentrated sites.
"Immediately after recording the case returning from Myanmar (Patient No. 1,440), we have promptly mobilized the involvement of forces and identified all those who accompanied Patient No. 1,440. Three of them have tested positive for SARS-CoV-2, two negative, and one waiting for testing results. Only with such readiness and synchronism of the entire system can the people celebrate a safe and happy Lunar New Year," the Deputy PM said.
Hanoi pledges sufficient commodities for upcoming Tet
The capital is set to stockpile consumer goods worth VND39.4 trillion in order to put them on sale in the lead up to the New Year and the Lunar New Year, known locally as Tet, up roughly 5% in comparison with the scheduled plan.
According to Tran Thi Phuong Lan, deputy director of Hanoi Department of Industry and Trade, Hanoi has issued guidelines to enterprises and retailers regarding stockpiling goods at reasonable levels and marketing them prior to Tet to prevent insufficient supplies.
At present, enterprises throughout the capital have developed plans to increase the number of essential commodities available such as dried bamboo shoots, mushrooms, pork, sticky rice and rice noodle, as reported by VOV.
The quantity of stockpiles has risen by between 7% and 22% compared to the same period from last year in an effort to meet consumer demand and to ensure goods are still available after Tet, Lan said.
Lan added that her department will also keep a close eye on market developments, along with those relating to the novel coronavirus (COVID-19) to regulate supply and demand. It will also promote control of smuggled, contraband and poor-quality goods, while targeting food hygiene and safety violations.
At Hanoi's Big C Supermarket (Photo: VinaTech)
UK-Vietnam FTA to become effective from 23:00 on December 31
Representatives from Vietnam and the United Kingdom signed a free trade agreement between the two countries in London on December 29 evening (Vietnam time).
The two countries' ambassadors were authorised to sign the deal as leading officials of the Vietnamese Government and Minister of Industry and Trade Tran Tuan Anh were unable to travel to the UK to sign directly amid the COVID-19 pandemic, according to Vietnam Plus.
The UKVFTA was negotiated based on principles of commitments of the EU-Vietnam FTA with necessary adjustments to ensure the deal conforms with the Vietnam-UK bilateral trade framework.
Accordingly, the deal includes nine articles, one Appendix revising some articles of the EVFTA, one Protocol and one bilateral exchange letter between Vietnam and the UK.
Minister of Industry and Trade Tran Tuan Anh and UK Secretary of State for International Trade Elizabeth Truss sign the minutes on the conclusion of negotiations over the UKVFTA (Source: VNA)
Currently, the two sides are rushing to complete domestic procedures in accordance with the laws of each party so as to ensure the agreement can be implemented from 23:00 on December 31.
As it inherits the EVFTA, the UK-Vietnam Free Trade Agreement will create a comprehensive, long-term and stable economic-trade cooperation framework between the two countries, thus contributing to deepening their multifaceted cooperation, especially when the two sides just extended the maintenance of bilateral relations at the strategic partnership level.
The UK has been the third largest trade partner of Vietnam in Europe after Germany and the Netherlands in recent years.
Vietnam mainly exports garment and textiles, footwear, wood and wooden furniture and seafood to the UK, while importing pharmaceuticals, machineries and equipment from the UK.