Vietnam Surpasses Bangladesh to Become World's Second Largest Garment Exporter
Vietnam has surpassed Bangladesh as the world's second largest exporter of ready-made garments (RMG) with a market value of USD29 billion in 2020.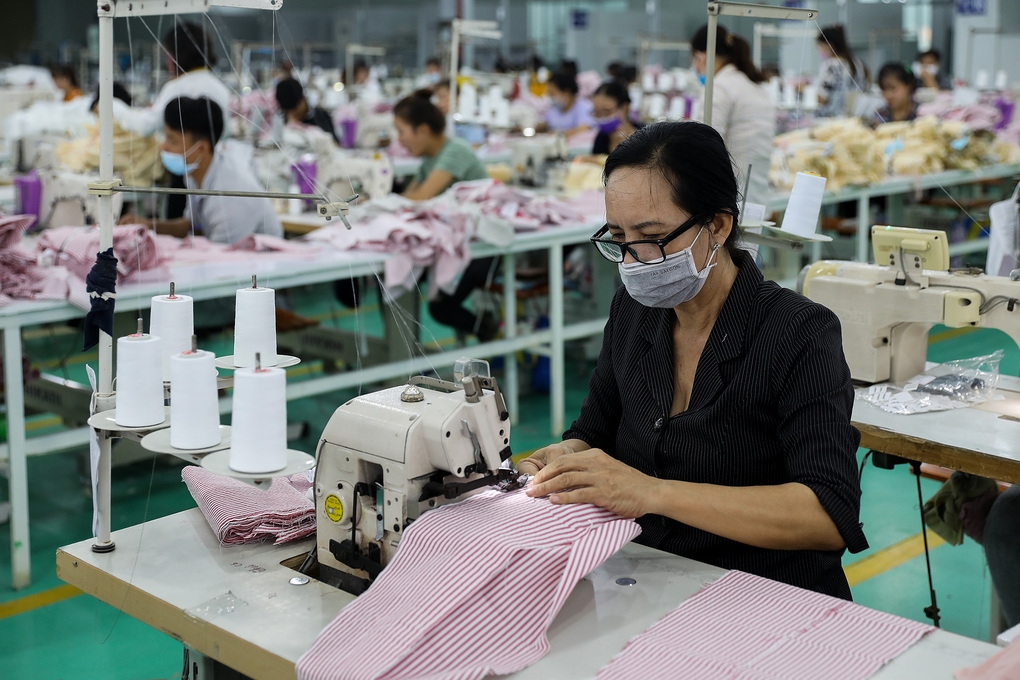 Vietnam's clothing exports increased by 6.4 percent in 2020 with a market value of 29 billion USD. Photo VnExpress
This is the assessment made by World Trade Organization (WTO) from its World Trade Statistical Review 2021.
According to the review, Vietnam stood behind China with exports of USD142 billion, as the former's RMG gained 6.4% of the world market share, a significant improvement from just 2.9% ten years ago.
Bangladesh had been the world's second-largest garment exporter since 2010, according to WTO rankings. However, Bangladesh has lost its rank to Vietnam after the latter sold USD29 billion worth of apparel merchandise to the world in 2020. Meanwhile, Bangladesh's ready-made garment exports were valued at USD28 billion last year.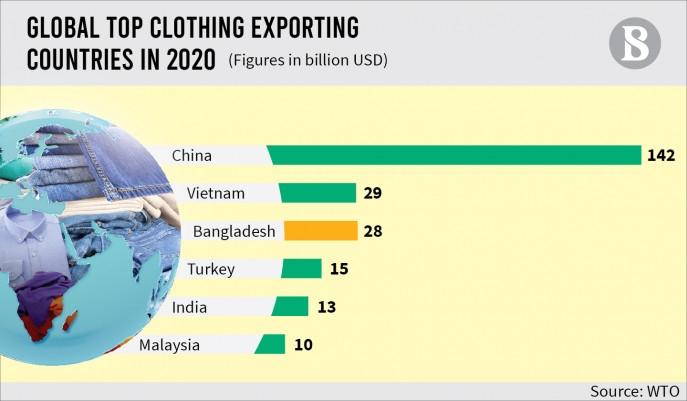 China, Vietnam and Bangladesh are top three garment exporters in the world in 2020. Photo WTO
Due to the impact of the pandemic, both Vietnam and Bangladesh suffered a decline in garment exports. However, Bangladesh posted a stronger decline, Vietnam Investment Review reported.
Bangladesh output declined during the pandemic, with factories closed as many western brands cancelled orders or delaying payments.
Ongoing compliance issues have also forced closures while Vietnam managed to diversify its production making not just low-end, fast fashion garments but also mid and high-end clothing and accessories, cited Vietnam News Agency.
Why has Vietnam surpassed Bangladesh?
The Dhaka Tribune noted Bangladesh losing its position to Vietnam was due to the failure in maintaining strict compliance set by international retailers and brands, as well as the ability to diversify goods at a competitive price.
Another factor cited by the newspaper is the signing of the EU-Vietnam Free Trade Agreement (EVFTA), putting the country in a position to enjoy preferential treatment from the world's largest trading bloc.
"Globally, Bangladesh is a popular destination for low-end manufacturing items at the cheapest rate while Vietnam produces high-end apparel with a strong backward linkage industry and educated workforce," it noted.
Prof Mustafizur Rahman, a member of the Center for Bangladesh Policy Dialogue, told the Dhaka Tribune that while the pandemic has played a part in lowering apparel exports, the main issue is that Vietnam stays far ahead in labor productivity, capital productivity, and diversification.
Giving another perspective on the rise of Vietnam's garment industry, the fashionunited.de suggested the pandemic outbreak prompted multinationals to reconsider their dependence on China.
Vietnam, in this regard, has emerged as an attractive alternative compared to India or Bangladesh with a better network of supply chains, noted the website.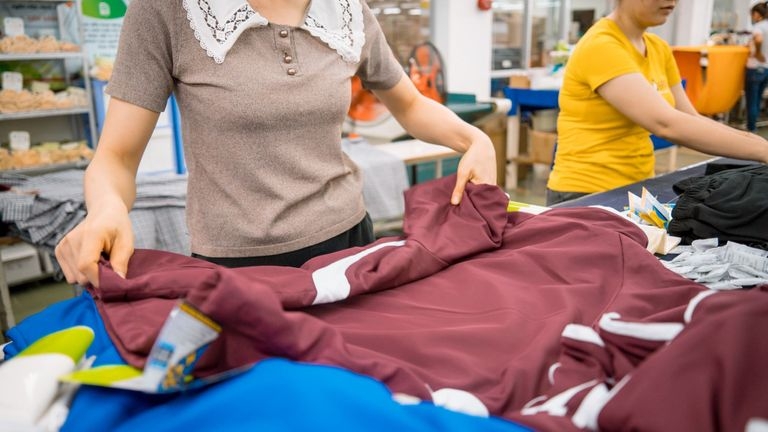 A textile factory in Ba Ria-Vung Tau province, Vietnam. Photo Shutterstock
Meanwhile, as the Vietnamese dong is kept stable in relations with the US dollar, there are hardly any price fluctuations when the market falls.
Dr Ahsan H Mansur, economist and executive director of Policy Research Institute (PRI), said that over the last few years, Vietnam had been showing a steady growth in garment exports but Bangladesh remained stuck.
"It was known that Vietnam would overtake us," he was quoted as saying by The Business Standard.
"In terms of exports to the US, Vietnam had been before Bangladesh and now its overall export exceeded Bangladesh's," he said.
One of the reasons behind Vietnam's progress is that it exports relatively high-priced garments products, Ahsan H Mansur said. "A good chunk of the country's garment exports come from man-made fiber, while we still depend on cotton."
Vietnam is ahead of Bangladesh in technology and has Free Trade Agreement (FTA) with Europe, which is being implemented in phases.
All these matters play a role in bolstering the confidence of international buyers in doing business with Vietnam, the economist said, emphasizing that Bangladesh needed to focus on using man-made fiber and high technology.
The fashionunited.de also pointed to the close proximity between Vietnam and China, which makes it easier for companies to source raw materials and machinery for production.
"Some brands moving out of China will want to mitigate risk and stay close by diversifying their supply chains," it noted.
WTO Director General Ngozi Okonjo-Iweala said "Trade began to recover as of mid-2020, but the effects of Covid-19 have varied significantly across countries and regions. In volume terms, which strip out the effects of fluctuating prices, Asia's merchandise trade was down by only 0.5% in 2020, compared to the global decline of 5.3%."
In the first seven months of this year, Vietnam's textile exports rose by 14% year-on-year to USD18.6 billion.

Politically Vietnam is stable, and its citizens have access to better education infrastructure and healthcare.

The Ministry of Industry and Trade predicted the local textile industry may hit the export target of USD39 billion this year as demands are growing from the country's main export markets such as the US or EU.