Vietnam to develop the marine economy and promote offshore exploitation
Developing marine and coastal aquaculture towards commodity production, modernizing with high technology in application, promoting industrial offshore exploitation are the main directions for Vietnam's marine economic development by 2030.
The Ministry of Agriculture and Rural Development has recently issued an action plan to implement the Government's Resolution No. 26 / NQ-CP dated March 5, 2020, promulgating the Government's Master Plan and 5-year plan to implement the Resolution No. 30-NQ / TW dated October 22, 2018 on strategies for sustainable marine economic development of Vietnam by 2030, with a vision to 2045.
One of purposes of this action plan is to clearly define the focus and urgency to prioritize implementation in each field in the Agriculture and Rural Development sector until 2045, a master plan to 2030, with a vision to 2045.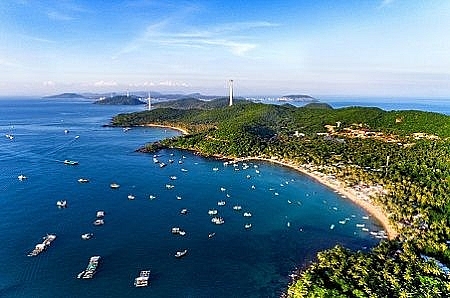 Marine economic sectors are expected to contribute about 10% of Viet Nam's gross domestic product. (Source: VGP)
By 2025, Vietnam sets to review and finalize the system of policies and laws in the agricultural and rural sectors to serve the development of the marine economy towards sustainable development, to ensure feasibility and synchronization being consistent with legal standards and international treaties to which Vietnam is a member.
Additionally, they also create a favorable legal corridor to mobilize domestic and foreign resources for investment in infrastructure construction, development of science, technology, human resources and transfer of advanced scientific and technological applications, especially in the fields serving marine economic development.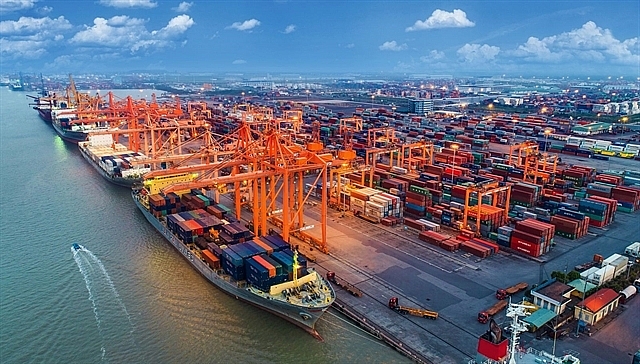 Photo: Vietnam News
Besides, Vietnam is about to develop and to complete synchronously strategies, plans and schemes related to marine economic development; to determine the scope and boundaries of fisheries management between coastal localities, to ensure compliance with national marine spatial planning and regulations of the law on sea.
For a long time, Vietnamese fishermen mainly fish inshore and not attaching importance to offshore fishing. If being well trained and equipped with defense knowledge, coordinated by functional units, fishermen will become active marine militias in protecting sovereignty and national interests.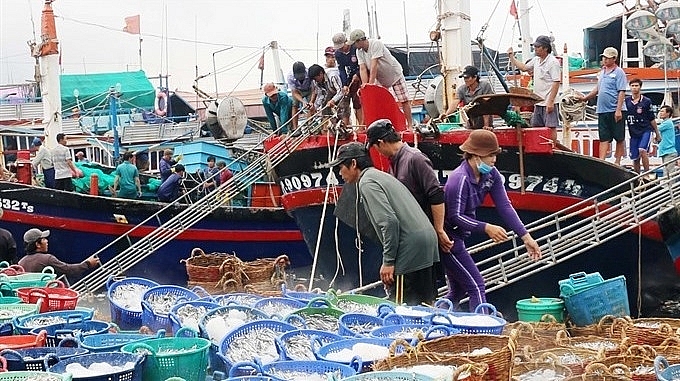 Fish is carried from boats at Ca Na Fishing Port in Thuan Nam district, south central province of Ninh Thuan. (Photo: VNA)
Vietnam is one of countries that are blessed with rich and diverse marine resources by nature. Located in the western Pacific, Vietnam's coastline has a length of more than 3,260 km and more than 1 million km² of exclusive economic zone. With 28 coastal provinces, Vietnam has favourable conditions to allow the exploitation of many different marine economic advantages.
The development of offshore fishing also has an important political significance, that is the reassertion of Vietnam's national sovereignty over the Exclusive Economic Zone.
The resolution affirms that the sea is a component of the sacred national sovereignty of the Fatherland, is a living space, and a gateway to international exchange.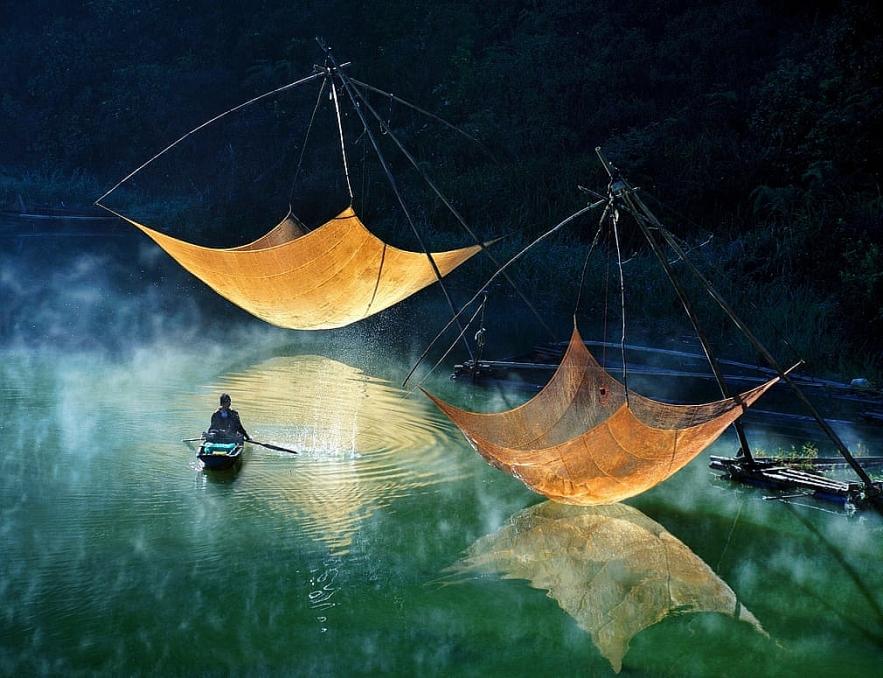 Fishermen check their nets in Vietnam. Photo: Hoang Long Ly.
Vietnam must become a strong and rich country based on the sea; develop its marine economy sustainably in association with ensuring national defence and security and maintaining independence, sovereignty, and territorial integrity; and strengthening foreign relations and international cooperation regarding the sea, contributing to maintaining a peaceful and stable environment that is conducive to development.
Accordingly, the country will develop its marine economy sustainably on the basis of green growth and the conservation of biodiversity and marine ecosystems; ensure people's rights to participate, benefit, and have responsibility for the sustainable development of the marine economy; link marine environmental protection with prevention and deterrence; and promote regional and global cooperation.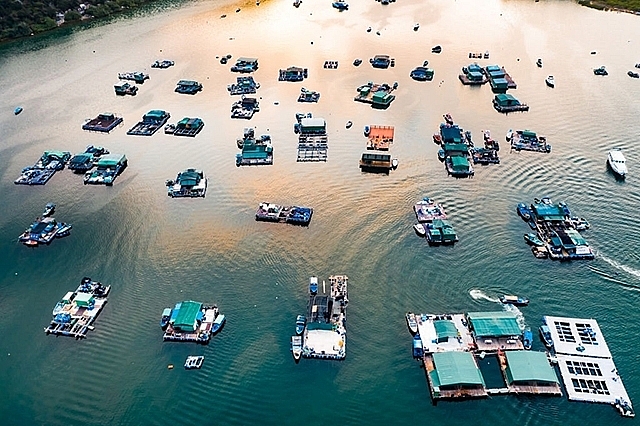 Photo: VNT
It will actively improve the effectiveness of international integration and cooperation, giving priority to attracting world-leading strategic investors with source technology and advanced management skills on the principle of equality, mutual benefit, and respect for Vietnam's independence, sovereignty, and territorial integrity.