Vietnam to start human trials of indigenous COVID-19 vaccine in December
Nanogen's COVID-19 vaccine candidate will enter the first stage of human trials starting December 12, Health Minister Nguyen Thanh Long said in a meeting last weekend.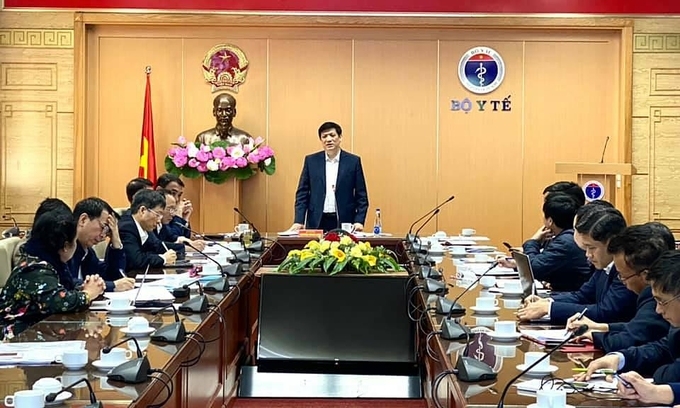 Health Minister Nguyen Thanh Long at the meeting on December 5 (Photo: Vietnam Ministry of Health)
Nanogen's COVID-19 vaccine has completed the evaluation and testing on animals. Two specialized professional agencies from Vietnam and foreign countries also conclude the vaccine is qualified for human trials.
Health Minister Nguyen Thanh Long said Nanogen company will cooperate with the Vietnam Military Medical Academy to start recruiting volunteers to participate in the first phase of the human trial. The volunteers will be given the first test shots of the vaccine a week later, as reported by VNE.
Accordingly, 20 healthy volunteers, aged 18-40, are scheduled to be injected with the vaccine during the first phase. A small group will get the vaccine 24-48 hours earlier than the remaining group.
According to experts, those who are selected for participation in the COVID-19 vaccine trials must be healthy volunteers who are suffering from no underlying illnesses and have no medical history. These individuals will be carefully questioned about their health history, along with any allergies to drugs, food, or other things before they get vaccinated, as reported by VOV.
The second phase, which involves 400 volunteers, is expected to start three months after the first phase.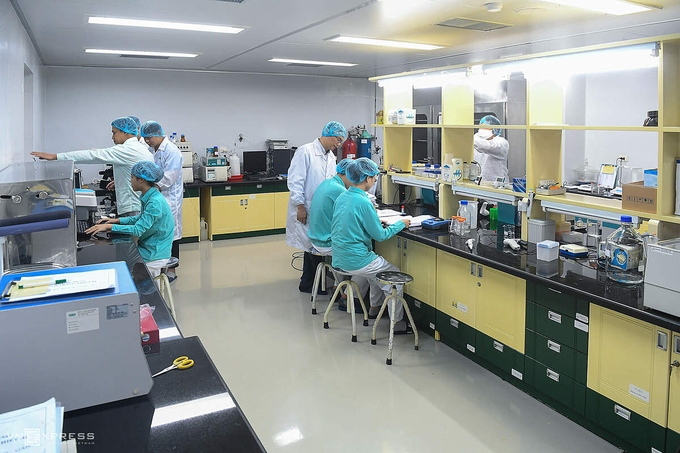 Vietnamese researchers at Vabiotech company working on COVID-19 vaccine (Photo: VNE)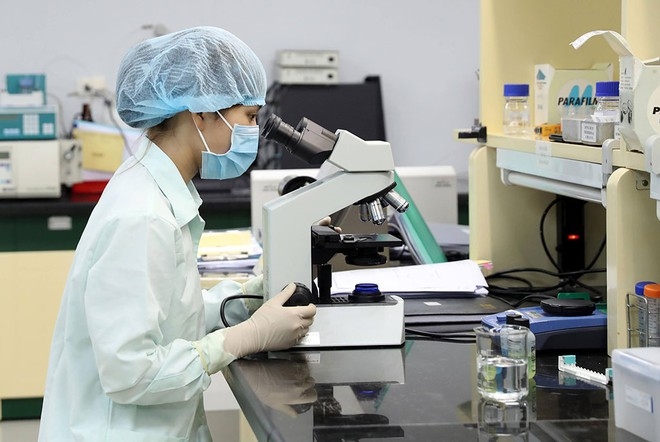 A researcher evaluating the effectiveness and stability of Vabiotech's COVID-19 vaccine (Photo: Ministry of Health)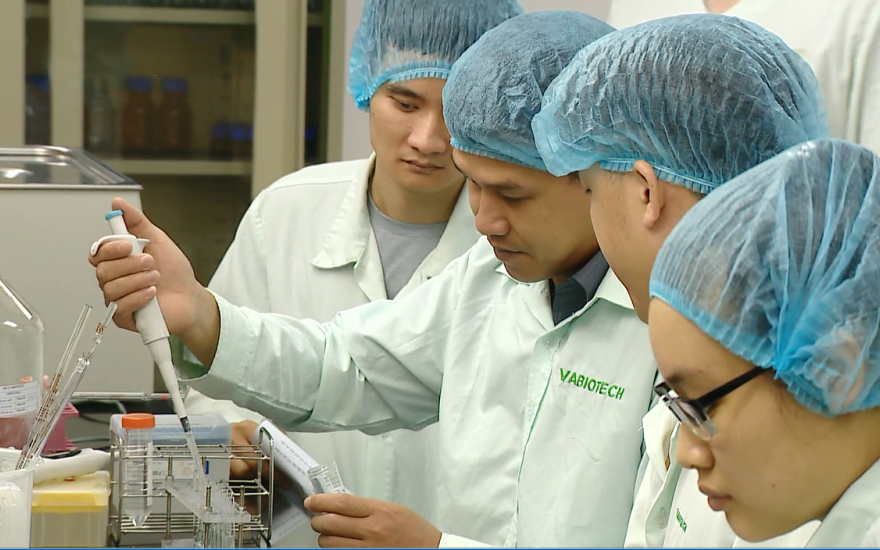 (Photo: TBTV)
The health ministry earlier has assessed Nanogen's Covid-19 vaccine candidate among the most promising, having been successfully produced it on a laboratory scale and provoked immunogenicity during animal testing.
The Military Medical Academy has stated that it has completed all relevant logistical preparations ahead of the clinical trials, including solutions for dealing with undesirable reactions that may occur following the injection.
A representative from the Ministry of Health indicates that the Ethics Council of the Ministry will carefully consider the necessary steps to take with regard to human vaccine testing.
Similar to drugs, vaccines may cause undesirable reactions, meaning that it is important for each phase of the vaccination process to be closely monitored by specialists in order to ensure the vaccine's safety and efficiency.
A health expert believes that the initial assessments of COVID-19 vaccines globally are comparatively safe. Indeed, locally-produced COVID-19 vaccines have been proven to be safe on animals, although the clinical trials conducted on humans require strict conditions to ensure their safety and efficiency.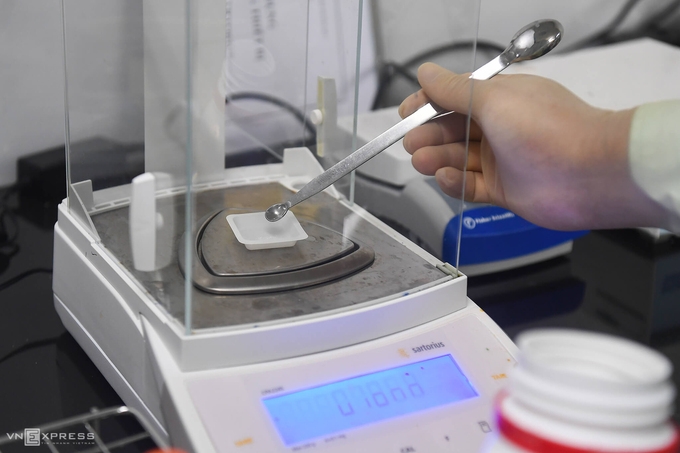 Made-in-Vietnam COVID-19 vaccine is under development (Photo: VNE)
A researcher taking blood sample from a mouse to test for Covid-19 antibody response. (Photo courtesy of Vabiotech)
A researcher at Vabiotech company (Photo: Ministry of Health)
Vietnam has four Covid-19 vaccines produced by Nanogen, Vabiotech, Polyvac and the Institute of Vaccines and Medical Biologicals (IVAC) currently under research.
Vabiotech, Polyvac are currently evaluating their vaccines on animals, having completed the laboratory-scale production process.
Meanwhile, IVAC will continue to cooperate with Russia and "actively contact with China to have access to China's vaccine".
Long also asked for ready preparation and prompt response for phase two of the clinical trial once the first phase is done.
"We must be proactive in all the stages to have a vaccine as soon as possible", Long said on December 5 afternoon.
He emphasized that the Healthy Ministry will create all favorable conditions to facilitate the process, including relaxing administrative procedures and speeding up registration and licensing of products. The ministry will report the investment policy for vaccine production to the government and coordinate with related institutions to support them access capital for research and production, he added.
Units under the Health Ministriesmust also speed up domestic vaccine production, concurrently negotiate with foreign vaccine producers so that Vietnam can get a COVID-19 vaccine in the shortest time.
COVID-19 vaccine developers at Vabiotech company (Photo: VNE)
On global scale, there are currently 11 COVID-19 vaccine candidates under the third phase of human trials. Pfizer/BioNTech's vaccine (the US) is the first vaccine to complete the trials with 95 percent effectiveness and granted the emergency use authorization from the UK and Bahrain.
Meanwhile, Moderna's vaccine is on its final clinical trial phase, with effective rate reaches 94.5 percent. Oxford/ AstraZeneca is 70-90 percent effective, depending on the injection dose. Russia's Sputnik V (95 percent effective) is scheduled to begin mass vaccination next week.