Vietnam to stock 190.000 tons of rice for food security amid COVID-19
Vietnam's General Department of State Reserves plans to have 190,000 tons of rice in storage by June 15 to ensure the country has enough food amid the novel coronavirus outbreak, the finance ministry said on its website.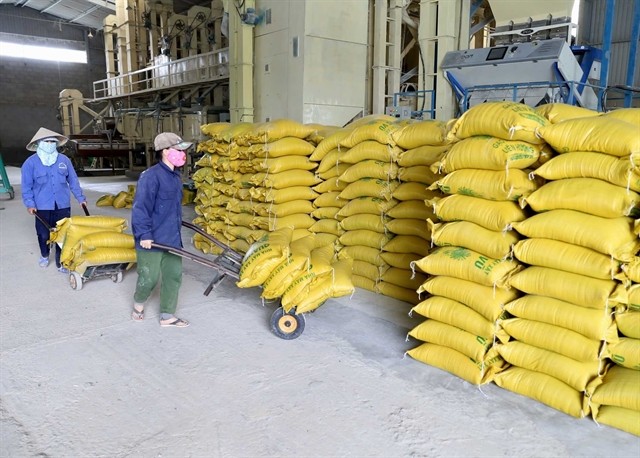 Vietnam is the world's third-largest exporter, behind India and Thailand. Photo: VNA/VNS Vu Sinh
The department of state reserves will also stockpile 80,000 tons of paddy rice this year. In 2019, the department put in storage 200,000 tons of rice and 80,000 tons of paddy rice for the entire year.
Vietnam is currently the world's third largest rice exporter after India and Thailand. Last year, the country exported 6.37 million tons of rice worth $2.81 billion, with the top markets being the Philippines at over 2.1 million tons, Ivory Coast, over 580,000 tons, Malaysia, over 550,000 tons and China, 477,000 tons.
Over the past two months, Vietnam's rice exports to a number of countries have increased sharply following the Covid-19 pandemic.
Prime Minister Nguyen Xuan Phuc this week ordered the suspension of new rice export contracts through at least March 28.
Mr Phuc also ordered the transport ministry to cut the number of flights from Hanoi and Ho Chi Minh City to other Vietnamese cities between March 28 and April 15 as the government moves to slow the coronavirus outbreak across the country, according to a post on government's website.
Hanoi and Ho Chi Minh City airports have stopped international arrivals of Vietnamese from abroad and the government suspended entry into the country for most foreigners.
Mr Phuc has ordered the limiting of international flights, the website said without elaborating.
Cities across the country are ordering the closing of most establishments other than food markets and medical services through April 15, the government said.
The prime minister is banning gatherings of more than 10 people outside work, schools and hospitals.
Religious ceremonies involving more than 20 people and all entertainment activities will be stopped while travel between cities and provinces hit by the virus and other parts of the country will be limited.
Vietnam has confirmed 153 virus cases, including 20 patients who have recovered, according to the health ministry.