Vietnam Uses FTAs to Boost Imports, Exports
The trade achievements in 2021 are a joint effort of the business community, the clearest proof of the effectiveness of Vietnam's participation and implementation of Free Trade Agreements.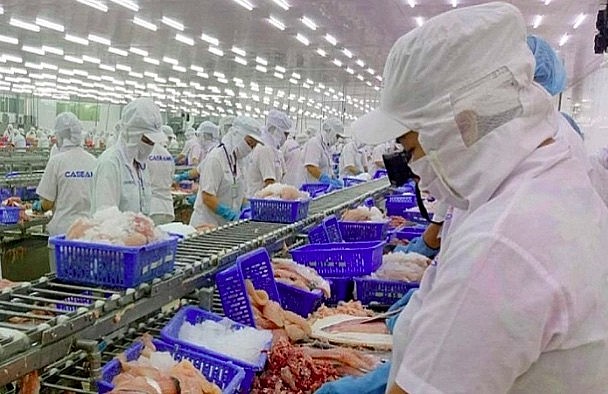 Photo: Vietnamfinance
After a difficult year of the economy due to the heavy impact of the Covid-19 pandemic, thanks to the efforts of the business community and trade promotion organizations, export activities in 2021 had positive results.
Improving export goods
The latest data from the General Statistics Office shows that in 2021the total import and export turnover of goods is estimated at US$668.5 billion, up 22.6% over the previous year. In which, exports were estimated at US$336.25 billion, up 19% over the previous year.
Imports are estimated at US$332.25 billion, up 26.5% compared to 2020. The balance of trade in 2021 will continue to have a trade surplus with an estimated amount of US$4 billion.
Analyzing the results achieved from export activities in 2021, Tran Thanh Hai, deputy director of the Import and Export department, Ministry Of Industry And Trade, said that in the past years agricultural and aquatic products were the main contributors to export growth.
Currently, the processed industrial products are the main driving force for continuous high export.
"Domestic enterprises are focusing on investing in the processing and manufacturing industry, gradually shifting to producing value-added products. From there, it can be seen that Vietnam's export products are becoming more diverse in type and design. Some products have a large market share and high position, meeting consumer tastes in the target market," Hai said.
In the past year, export promotion activities such as fairs, exhibitions, and trade connections were interrupted due to the impact of the pandemic situation, especially during the period of social distancing.
However, thanks to the direction of the Government, and the participation of ministries, branches and local authorities, the business community has contributed to impressive results in import and export activities.
Deputy Minister of Industry and Trade Tran Quoc Khanh said that the Ministry had implemented action programs, issued dozens of documents directing and supported businesses and localities to overcome difficulties, restore production, business and export.
"Thanks to trade promotion activities on digital platforms, agricultural products are still consumed even in the most difficult time of the pandemic. Along with that, the structure of export goods has also been gradually improved. This has contributed to the reversal of the trade balance, and the trade surplus has not only been maintained but also created new achievements," said Deputy Minister Tran Quoc Khanh.
Exploiting trade advantages
Despite being affected by the Covid-19 pandemic, Vietnam's export activities are assessed by experts as having advantages, especially when Vietnam is effectively exploiting Free Trade Agreements (FTAs). Market demand is increasing at the end of the year, and Vietnamese goods have an advantage.
Dinh Quoc Thai, general secretary of the Vietnam Steel Association, said that with Vietnam participating in the signing and implementation of FTAs, it has created favorable conditions for enterprises in the industry to expand their markets and promote export of goods.
Luong Hoang Thai, director general of the Multilateral Trade Policy Department of the Ministry of Industry and Trade, said that thanks to the EVFTA, two-way trade turnover between Vietnam and the EU has grown in a more sustainable direction, both in terms of quality and quantity.
"Agricultural products, textiles, and seafood are the industries that have made good use of opportunities from the EVFTA. In addition to opportunities for market expansion and diversification, the EVFTA also gives Vietnam an opportunity to reform institutions, improve the business and investment environment, change the structure of goods towards the export of high-value-added products," he said.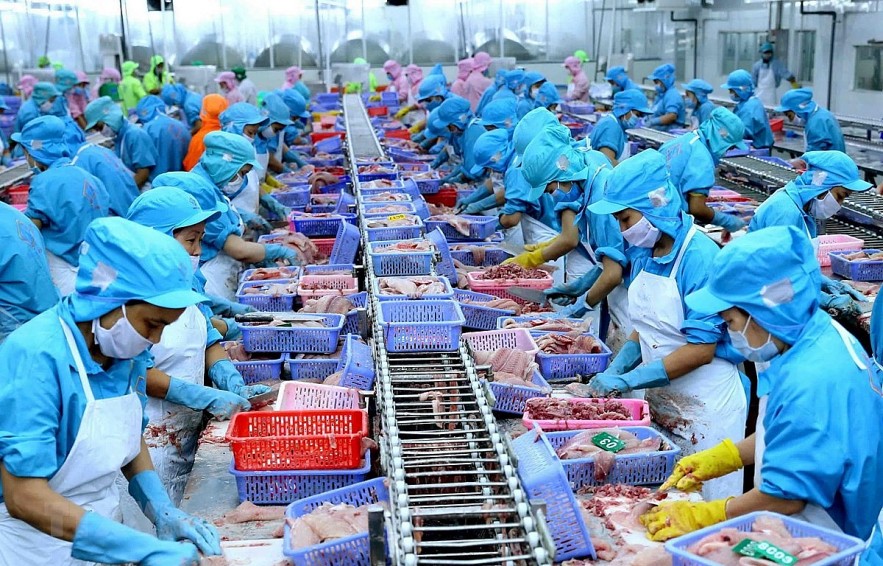 Photo: dongthap.gov.vn
Tran Huu Huynh, former president of Vietnam International Arbitration Center, said that FTAs had opened up many export opportunities.
Vietnam has not yet fully exploited the advantages of trade in goods. Traditional exports such as textiles, leather and footwear are promoted. However, Vietnam mainly does outsourcing, as labor costs are high.
"Opening the door to export products is the biggest benefit from FTAs. However, up to now, Vietnam's exports have only grown in quantity, and have not changed in terms of structure and nature of goods to participate more deeply and sustainably in the global value chain," Huynh said.
"Vietnam only has advantages with familiar export markets thanks to early FTA signing, but has not yet found small markets in the traditional market.
"Trade promotion agencies and businesses have not yet taken advantage of overseas Vietnamese to exploit the market. These things are small, but will help a lot so that Vietnam can develop into mass production," he said.