Vietnam's e-security index improved by 54% since 2020
Vietnam's e-security index improved by 54% in 2021, according to cybersecurity company.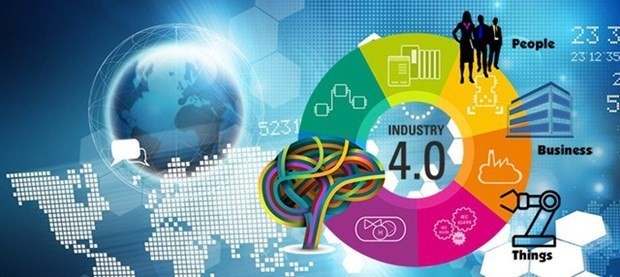 Last year, the Vietnamese internet economy continued to record double-digit growth, at 16% year-on-year, the highest in Southeast Asia. Photo: VNA
Vietnam's e-security index improved by 54 percent since last year but its internet became less affordable, VNA cited the 2021 Digital Quality of Life Index (DQL) conducted by Surfshark.
The third annual report has placed Vietnam 73rd among 110 countries, down 19 places compared to the previous year.
Covering 90% of the global population, the study evaluates countries based on five fundamental digital wellbeing pillars. Vietnam shows its best results in internet affordability (ranking 51st), but lags behind with internet quality (86th), e-government (75th), e-security (71st), and e-infrastructure (67th).
Vietnamese people have to work one minute 45 seconds to afford the cheapest mobile internet and two minutes 53 seconds to access the cheapest broadband internet. Despite a 62% year-on-year decrease, the country still has quite affordable internet access compared to the global average (10 minutes for 1GB of mobile internet).
E-security is also a bright spot in Vietnam's performance picture as the country's index improved by 54% since last year thanks to the improvement of data protection laws. However, the country still remains on the lower end of the list, coming in 71st place worldwide, due to a decline in cybersecurity.
In the all-around picture, six out of 10 countries with the highest scores are located in Europe, with Denmark topping the list for the second year in a row and is closely followed by the Republic of Korea.
Vietnam jumped 25 places in two years to rank 25th out of 194 countries and territories worldwide in the Global Cybersecurity Index (GCI) in 2020, according to a report released in August by the International Telecommunications Union (ITU).
According to the report, Vietnam ranked seventh in the Asia-Pacific region and fourth among ASEAN countries.
The country surpassed Thailand to clinch the fourth spot in ASEAN after Singapore, Malaysia and Indonesia.
Vietnam recorded more than 3,900 cyberattacks in the first seven months of 2021, according to the Authority of Information Security (AIS) under the Ministry of Information and Communications.
In July alone, over 1,000 cyberattacks were reported, the agency said.
According to statistics of the AIS's Vietnam National Cyber Security Centre (NCSC), from July 26 to Aug. 8, there were 106 comments about cases of fraudulence aimed at users on Vietnam's cyberspace, including scams related to bank account confirmation, online recruitment, and money fraud.
The NCSC also warned of fraudulent cases related to Covid-19, including impersonating civil servants, selling medical products of unknown origin, stealing personal data, fake calls for charity support, and marketing deceptive products and services.
Phishing attacks all use old techniques but take advantage of content and information presented in new ways, especially information related to the Covid-19 pandemic, causing confusion and loss of vigilance among people.