World breaking news today (April 17): Biden: US, Japan to work to confront issues from China
World breaking news today (April 17): Biden: US, Japan to work to confront issues from China. Meanwhile, Russia bans top Biden officials as tensions soar, Raul Castro resigned as leader of Cuba's Communist Party and gold price also make headlines today.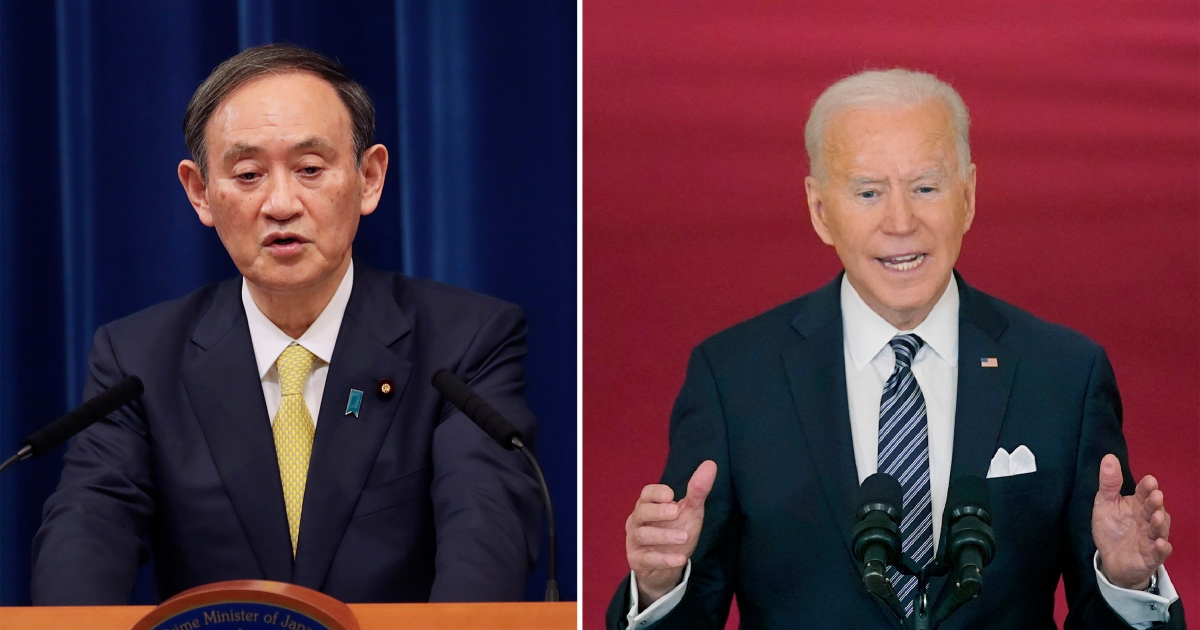 (Photo: Al Jazeera)
Biden: US, Japan to work to confront issues from China
The US and Japan will work together to handle challenges from China, said President Joe Biden on Friday.
As reported by AA, in his first in-person news conference with Japanese Prime Minister Yoshihide Suga at the White House, Biden said both leaders' commitment to meet in person is indicative of the importance Japan and the US place on the relationship between the two nations.
Biden said they had "a very productive discussion," adding that he and the Japanese premier affirmed support for the US-Japanese alliance and their shared security.
"We committed to working together to take on the challenges from China and on issues like the East China Sea, the South China Sea, as well as North Korea, to ensure a future of a free and open Indo-Pacific," said Biden.
The Japanese prime minister said the alliance has served its role as the foundation of peace and stability for the Indo-Pacific region and the world.
"We also had serious talks on China's influence over the peace and prosperity of the Indo Pacific, and the world at large," said Suga.
"We agreed to oppose any attempts to change the status quo by force or collusion in the East and South China Seas and intimidation of others in the region. At the same time, we agreed on the necessity for each of us to engage in frank dialogue with China," he added.
Russia bans top Biden officials as tensions soar
Russia on Friday banned top officials from US President Joe Biden's administration from entering the country as it announced a wave of tit-for-tat sanctions and expulsions of diplomats, as tensions soar between the rivals.
Moscow nonetheless said it viewed the prospect of a summit between Biden and Russian President Vladimir Putin "positively".
On Thursday, Washington had announced sanctions and the expulsion of 10 Russian diplomats in retaliation for what it says is interference by the Kremlin in US elections, a massive cyber attack and other hostile activity.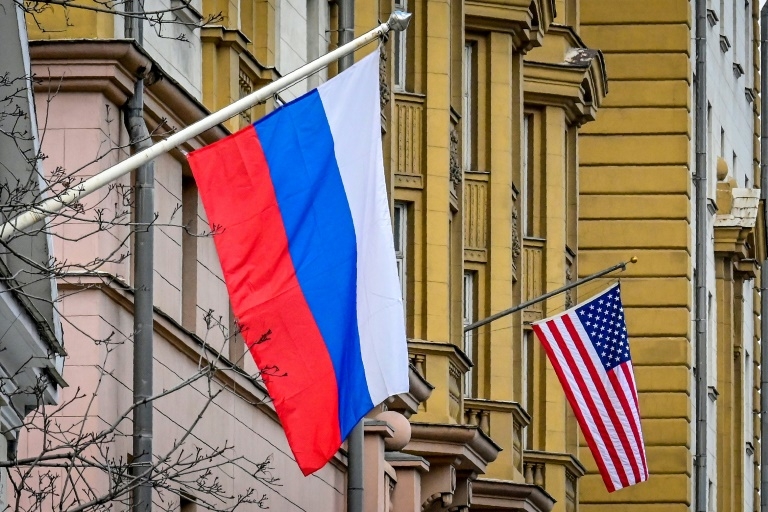 The Kremlin is still considering US President Joe Biden's offer for a summit. (Photo: Bang Kok Post)
Moscow in a forceful response said top US officials including Attorney General Merrick Garland, Biden's chief Domestic Policy Advisor Susan Rice, and FBI chief Christopher Wray would be banned from entering Russia.
Earlier Friday Foreign Minister Sergei Lavrov told reporters that Russia was responding to US sanctions in "a tit-for-tat manner" by asking ten US diplomats in Russia to leave the country while also expelling five Polish diplomats in response to a similar move by Warsaw.
Lavrov also said that Putin's top foreign policy aide, Yury Ushakov, had recommended that US envoy John Sullivan leave for Washington to conduct "serious consultations".
But Russia's foreign ministry insisted that it viewed Biden's proposal to hold a summit with Putin "positively", adding that it was "currently under consideration", according to BangKok Post.
Raul Castro says he's resigning as leader of Cuba's Communist Party
Raul Castro said Friday he is resigning as head of Cuba's Communist Party, ending an era of formal leadership by he and his brother Fidel Castro that began with the 1959 revolution.
The 89-year-old Castro made the announcement Friday in a speech at the opening of the Eighth congress of the ruling party, the only one allowed on the island.
He said he was retiring with the sense of having "fulfilled his mission and confident in the future of the fatherland."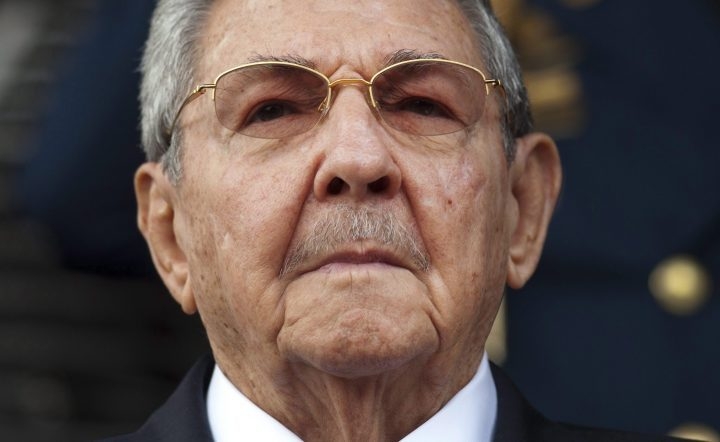 Castro didn't say who he would endorse as his successor as first secretary of the Communist Party. But he previously indicated that he favours yielding control to 60-year-old Miguel Diaz-Canel, who succeeded him as president in 2018 and is the standard bearer of a younger generation of loyalists who have been pushing an economic opening without touching Cuba's one-party system.
His retirement means that for the first time in more than six decades Cubans won't have a Castro formally guilding their affairs, and it comes at a difficult time, with many on the island anxious about what lies ahead, Global News reported.
Memorial institute commemorates Sewol ferry sinking
April 16, 2014, left an unforgettable scar in the hearts of many South Koreans. On that day the Sewol ferry sank off the country's southwestern coast, taking the lives of more than 300 people.
Most were teenage students from Danwon High School on a field trip. It was one of the deadliest maritime disasters in the country's history.
As the nation commemorates the seventh anniversary of the tragedy on Friday, the April 16 Institute of Democratic Citizenship Education has opened in Ansan, Gyeonggi Province, near Danwon High School.
"The most important factor about the April 16 Institute of Democratic Citizenship Education is that we have preserved the Sewol ferry sinking and kept the records of the tragedy here," Jeong Myeong-sun, the institute's director, told The Korea Herald.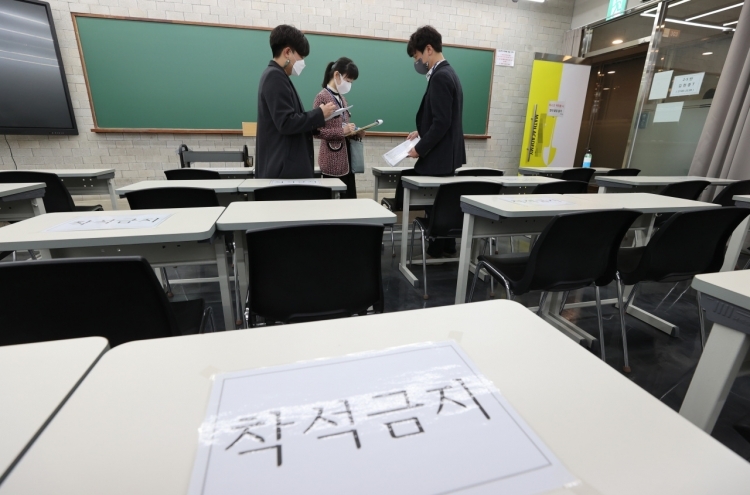 (Photo: Korea Herald)
"Another significant aspect of this place is that our 'memory classrooms' provide an opportunity for anyone to visit and experience the disaster. Combining all of them, we can educate," he said.
The "memory classrooms" replicate the classrooms used by the students before the sinking. Everything -- including the blackboard, desks and lockers -- looks the same as it did seven years ago.
Along with the remnants, there are pictures, notes, letters and yellow ribbons that the students' families and friends left to show how much they miss the gone-too-early teenagers, The Korea Herald said.
Gold price forecast- gold markets continue to reach higher
Gold markets have rallied significantly during the trading session again on Friday, as we continue to see gold recover from extreme lows. That being said, I want to see how this market behaves on a pullback in order to tell whether or not there are buyers willing to get involved and support it. The US dollar of course will have its say as to where we go next, as a stronger dollar can work against the value of gold. However, most importantly we need to pay close attention to the yields in America, because quite frankly the yields in the treasury markets have been a major driver of where the greenback goes. As the greenback rises, it most certainly will put downward pressure on the gold market.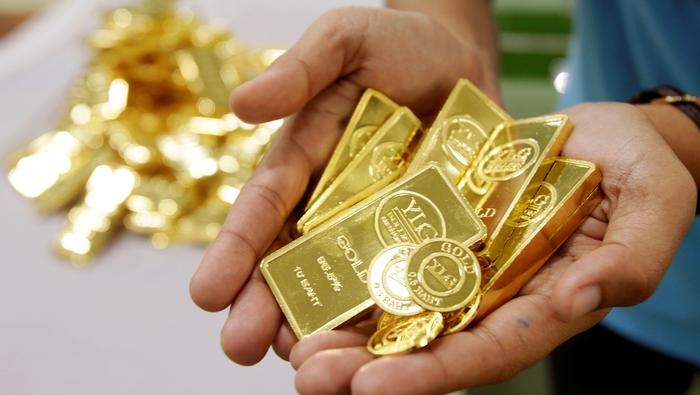 (Photo: FX Daily)
Gold is currently reaching towards the 200 day EMA, so if we were to break higher, I think that will be the next major resistance barrier, right along with the $1800 level. If we can break above the $1800 level, then it is likely that we go much higher, perhaps reaching towards the $1850 level. That being said, I do think that it is probably only a matter of time before we at least attempt that move, but in the short term it appears that we have a lot of work to do.
If we were to turn around a break down below the $1725 level, that would be very negative, and almost certainly would have this market looking for the $1500 level, perhaps even down to the $1300 level given enough time. Obviously, that would come with massive US dollar strength so keep that in mind, FX Empire said.