World breaking news today (April 4): Putin Named Russia's Hottest Man
World breaking news today (April 4): Putin Named Russia's Hottest Man. Meanwhile, Jordanian authorities arrest member of royal family, Argentina's president tests positive for COVID-19, and gold price also make headlines today.
Putin's many photo ops showing his rugged outdoor adventures paid off. (Photo: Moscow Times)
Putin Named Russia's Hottest Man
The thirst is real for Russians who still want "someone like Putin" after all these years of bare-chested horse riding and rugged hunting excursions.
According to a poll by the Superjob.ru job board published Friday, 18% of men and 17% of women surveyed named President Vladimir Putin as Russia's most handsome man.
The 68-year-old bachelor is the only individual to receive double digits in the open-ended questionnaire. Nineteen percent of men named themselves as Russia's most handsome man, while 18% of women said there are no handsome men in Russia.
"Russians still call Vladimir Putin the most attractive famous man in the country," Superjob.ru declared, despite the 1% dip in his rating from last year.
"Neither actors nor athletes or other politicians can compete with him today," it said.
Indeed, the commando-in-chief maintained a comfortable lead on his closest competitors actors Dmitry Nagiyev, Danila Kozlovsky and Konstantin Khabensky, whose handsomeness was identified by a mere 2-3% of respondents.
Superjob.ru said it carried out the in-person survey among 1,000 men and 1,000 women in more than 300 Russian cities between March 22-April 1.
The results were published days after lawmakers passed legislation allowing Putin to remain president until 2036, when Russians' biggest crush turns 83, Moscow Times reported.
Jordanian authorities arrest member of royal family over plot to unseat King Abdullah
Former crown prince implicated in attempted overthrow but, contrary to reports, not arrested, Jordan says
Jordanian authorities arrested a member of the royal family among some 20 plotters conspiring to unseat King Abdullah II, according to the country's official news agency.
Bassem Awadallah, a long-time confidant of the king who later became minister of finance, and Sharif Hassan Ben Zaid, a member of the royal family were detained along with other unnamed figures, the Petra news agency said.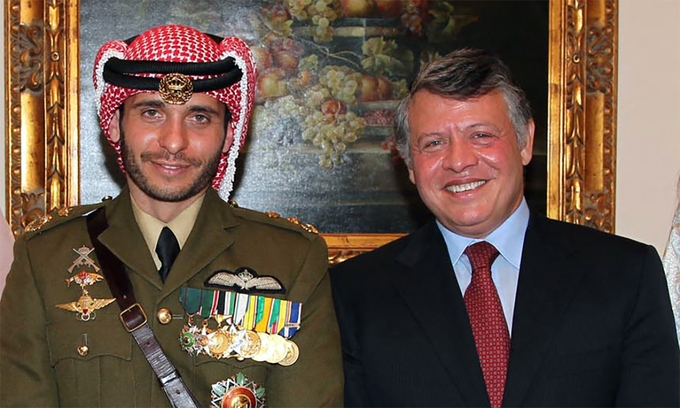 (Photo: AFP)
Citing an unnamed intelligence official, the Washington Post reported earlier on Saturday that Prince Hamzah bin Hussein was "under restriction" at his Amman residence, yet a top official denied that Hamza had been detained.
"What has been published about the arrest of Prince Hamza is not true," Joint Chiefs of Staff head Major General Yousef Huneiti said; he added, however, that the prince had been "asked to stop some activities that could be used to shake the stability and security of Jordan."
Hamza is the elder son of the late King Hussein and his American-born fourth wife, Queen Noor. He was named Crown Prince of Jordan in 1999, a position he held until Abdullah, his half-brother, rescinded it in 2004, according to i24 News.
Argentina's president tests positive for COVID-19
The president of Argentina, who was vaccinated against COVID-19 earlier this year, has announced that he tested positive for the novel coronavirus.
Alberto Fernandez tweeted late on Friday that he had a light fever, but said he was in good spirits.
The president, who turned 62 on Friday, received a jab of Russia's Sputnik V vaccine in January.
"Although I would have liked to end my birthday without this news, I am also in good spirits," said Fernandez, who is in isolation as a precaution.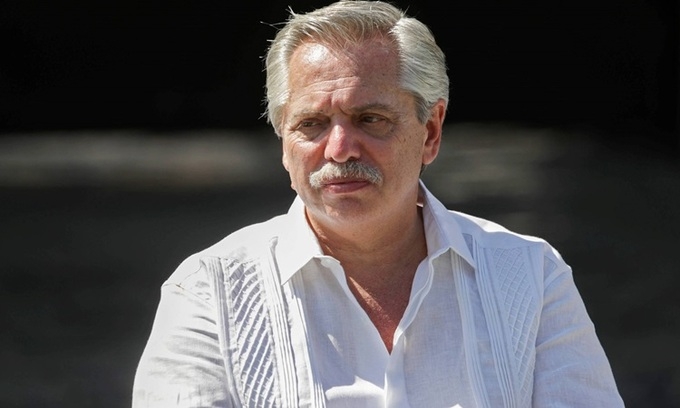 (Photo: AFP)
"We must be very vigilant. I ask everyone to take care of themselves by following the current recommendations. It is evident the pandemic did not pass and we must continue to take care of ourselves," Fernandez also said on Twitter.
Argentina was the third country in the world to approve the Sputnik V jabs – after Russia and Belarus – and it began administering doses in late December, as reported by Al Jazeera.
Italian restaurant owner mistakenly sanctioned by Trump
An Italian restaurant owner accidentally put on a US sanctions blacklist before Donald Trump left the presidency has described the last couple of months as a "nightmare".
In a case of mistaken identity, Alessandro Bazzoni, who owns a restaurant and pizzeria in the northern Italian city of Verona, had sanctions slapped against his company as part of the Trump administration's crackdown on blacklisted Venezuelan crude oil.
The US treasury also mistakenly blacklisted SeriGraphicLab, a graphic design company owned by another man called Alessandro Bazzoni, in Sardinia. The Sardinian business owner confirmed his company had been erroneously hit with sanctions in January but declined to comment further when contacted by the Guardian on Friday.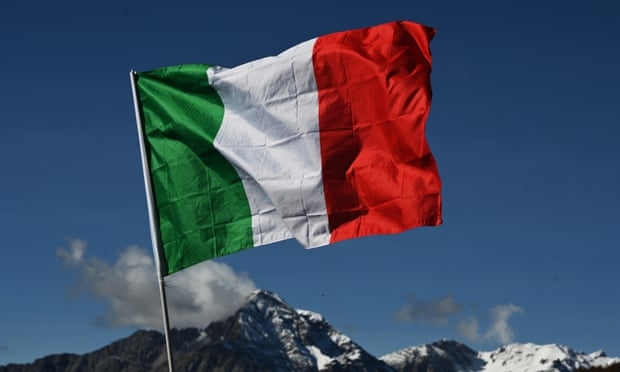 Alessandro Bazzoni discovered his accounts were blocked during a visit to his bank on 19 January, the day before Trump left office. (Photo: Getty Images)
Bazzoni, the restaurant owner, discovered his company's name – AMG SAS Di Alessandro Bazzoni & C – was on the blacklist during a visit to his bank on 19 January, the day before Trump left office and the new US president, Joe Biden, was sworn in.
"When I heard that my current accounts had been blocked, I thought it was a joke," Bazzoni told Corriere della Sera. "These are already difficult times for us restaurant owners, the last thing I needed was to have my accounts blocked."
Bazzoni told the newspaper he solved the problem himself, "by entering my data on a special digital platform of the US government". He added: "While I was at it I managed to get a visa until 2023."
In an updated list on the US treasury's website dated 31 March, both Italian companies were deleted from the blacklist. A treasury official told Reuters that the department realised the companies were owned by different individuals than the Bazzoni it blacklisted in January, Guardian reported.
Gold price forecast – gold markets hanging onto support level
The gold markets were quiet on Friday, and depending on which market you trade, they may not have even been opened due to the fact that it was Good Friday.
Gold markets have been trying to hang on to the $1700 level for a while, which is a crucial support level. The market has formed a short-term double bottom, and if we can hang on to it, this could be an excellent turnaround. I do not anticipate this happening though, because quite frankly the interest rates in America continue to climb and of course gold would not have reacted to it on Friday, according to FX Empire.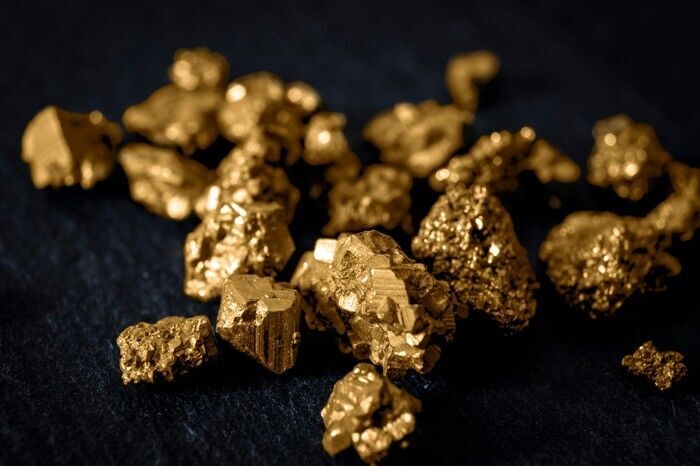 (Photo: Mooresville Tribune)
The bond market was open, but we gained something like 3.6 basis points, which is toxic for gold. This tends to make the US dollar strengthened, due to the fact that there is more yield to be had in that country. Think of it this way: would you rather pay for storage of gold and not earn any type of return, or would you rather simply clip coupons on a bond and make a real rate of return?