World breaking news today (January 31): US CDC makes face masks mandatory on public transportation from Feb 1
World breaking news today (January 31): US CDC makes face masks mandatory on public transportation from Feb 1. Meanwhile, Ohio Republicans propose annual state holiday honoring Trump, China will no longer recognize British Hong Kong travel document and gold price also make headlines today.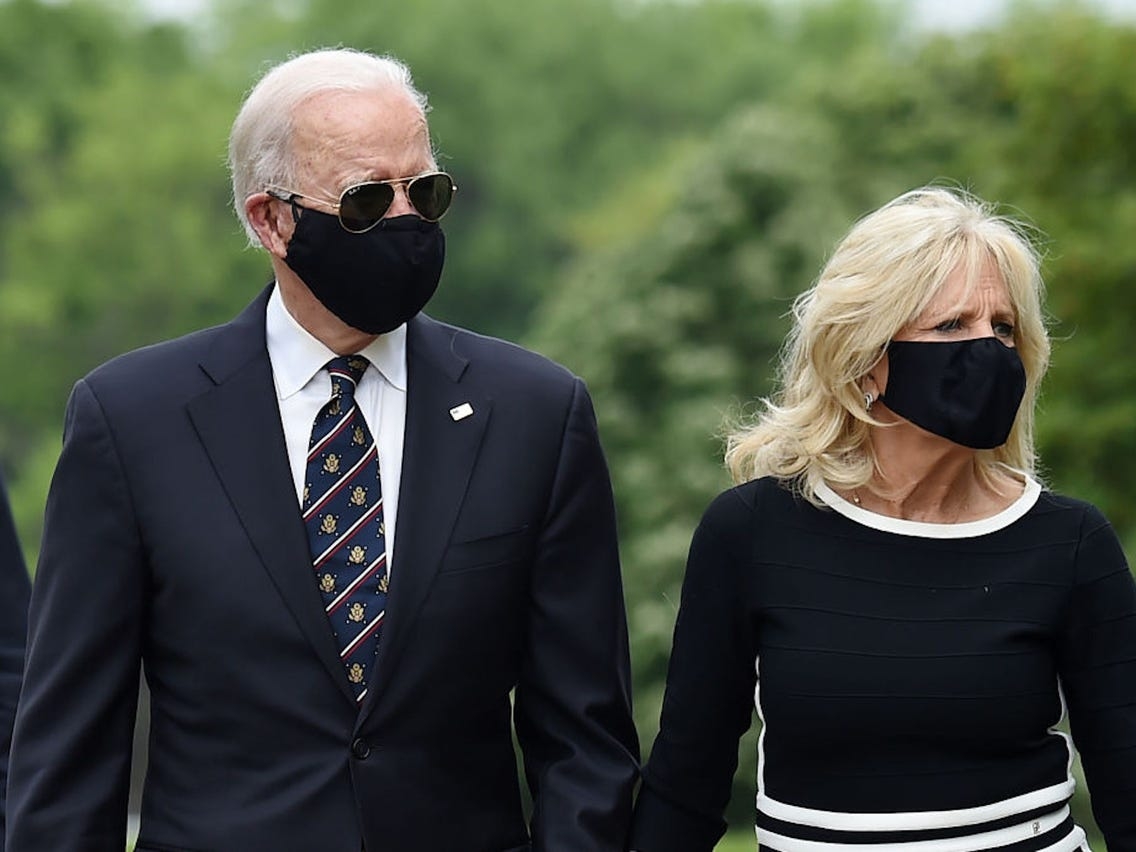 (Photo: Business Insider)
US CDC makes face masks mandatory on all public transportation from Feb 1
The United States Center for Disease Control and Prevention (CDC) has issued an order making it mandatory for all Americans to wear face masks on public transports from February 1. The US CDC in its order said that people must wear face coverings while awaiting, boarding, travelling on public transports, adding they should also wear masks while at any transportation hub across the country. The order requires people to wear masks properly covering both their mouth and the nose.
"A conveyance operators operating a conveyance arriving at or departing from a US port of entry must require all persons on board to wear masks for the duration of travel as a condition of controlled free pratique. Conveyance operators must use their best efforts to ensure that any person on the conveyance wears a mask when boarding, disembarking, and for the duration of travel. Best efforts include boarding only those persons who wear masks and instructing persons that Federal law requires wearing a mask on the conveyance and failure to comply constitutes a violation of Federal law," the order said.
Wearing a face mask will be mandatory for persons travelling via airplanes, ships, ferries, trains, subways, buses, taxis, rise-shares, etc.
US President Joe Biden had said he would make face masks mandatory until the COVID-19 virus is brought under control. Earlier this week, Biden signed an executive order that made wearing masks compulsory while travelling within the United States via trains, buses, or airplanes. Biden also made face masks compulsory for everyone on federal properties, AP reported.
Ohio Republicans propose annual state holiday honoring Trump
Two Ohio Republicans want to honor former President Donald Trump by naming a day in June after him, according to The Columbus Dispatch.
Reps. Jon Cross of Kenton and Reggie Stoltfuz of Paris Township sent an email, on Friday, asking their fellow lawmakers to declare June 14 'President Donald J. Trump Day,' the paper reported.
The two Republicans specifically asked their colleagues in the Ohio House of Representatives to co-sponsor an upcoming bill that would "celebrate one of the greatest presidents in American history," the Dispatch said.
In the email, the representatives reportedly told fellow lawmakers: "Let's show the 3,154,834 Ohio voters who cast their ballot to re-elect Donald J. Trump that we as a legislature recognize the accomplishments of his administration."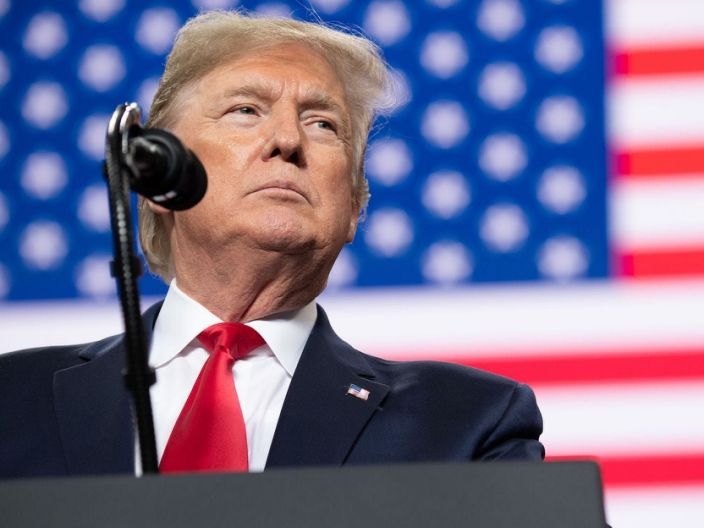 Former president Donald Trump speaks during a "Keep America Great" campaign rally at Huntington Center in Toledo, Ohio, on January 9, 2020. (Photo: Getty Images)
China will no longer recognize British Hong Kong travel document
Two days before Britain is to begin accepting applications from Hong Kong residents for a visa offering a path to residency and citizenship in the U.K. for holders of British National Overseas citizenship, China announced it would no longer recognize the BNO passport.
Britain created the path to citizenship for an estimated 5.2 million Hong Kongers last year after China imposed a national security law on the former British colony that was criticized as an infringement on civil rights.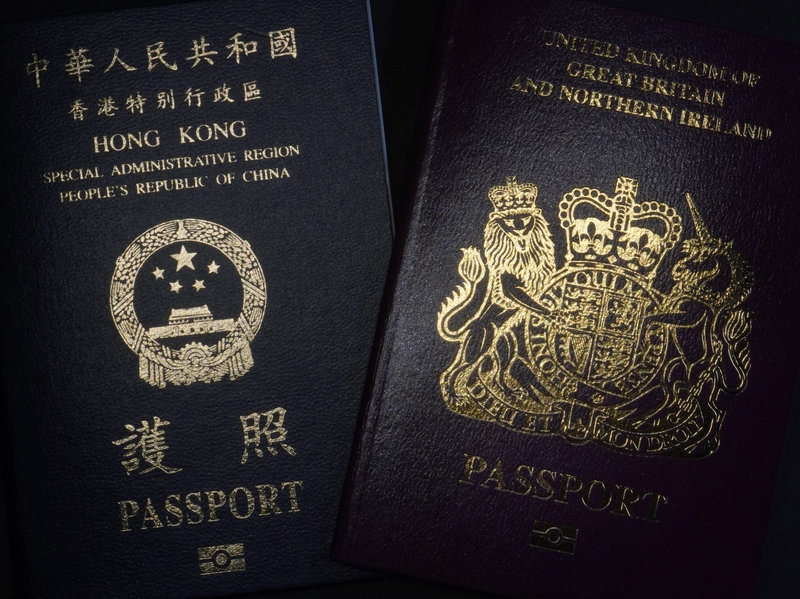 A British National Overseas passport (right) and China's Hong Kong Special Administrative Region passport. China said Friday it will no longer recognize the BNO passport as a valid travel document or form of identification. (Photo: AP)
But Chinese Foreign Ministry spokesman Zhao Lijian said in a briefing Friday that China will no longer recognize BNO passports for travel or identification.
Zhao said China will cease recognition of BNO passports on Sunday, when the British Consulate in Hong Kong is scheduled to begin accepting applications for BNO visas under the new immigration law. Beginning Feb. 23, to ensure greater privacy, Hong Kong residents will be able to apply for the visa through a cellphone app so they will not have to visit the consulate, as reported by NPR.
China launches 3rd Type 075 amphibious assault ship
China launched on Friday its third Type 075 amphibious assault ship — a genre of warship often referred to as helicopter carrier with the ability to conduct amphibious landing missions.
China has now launched three of the large warships at an astonishing speed since the second half of 2019, with Chinese military experts saying the country has cleared technical difficulties in building such kinds of vessel, and more can be built based on the needs of the Chinese People's Liberation Army (PLA) Navy.
With assistance from several tug boats, China's third domestically built Type 075 amphibious assault ship was launched from the Hudong-Zhonghua Shipyard in Shanghai on Friday.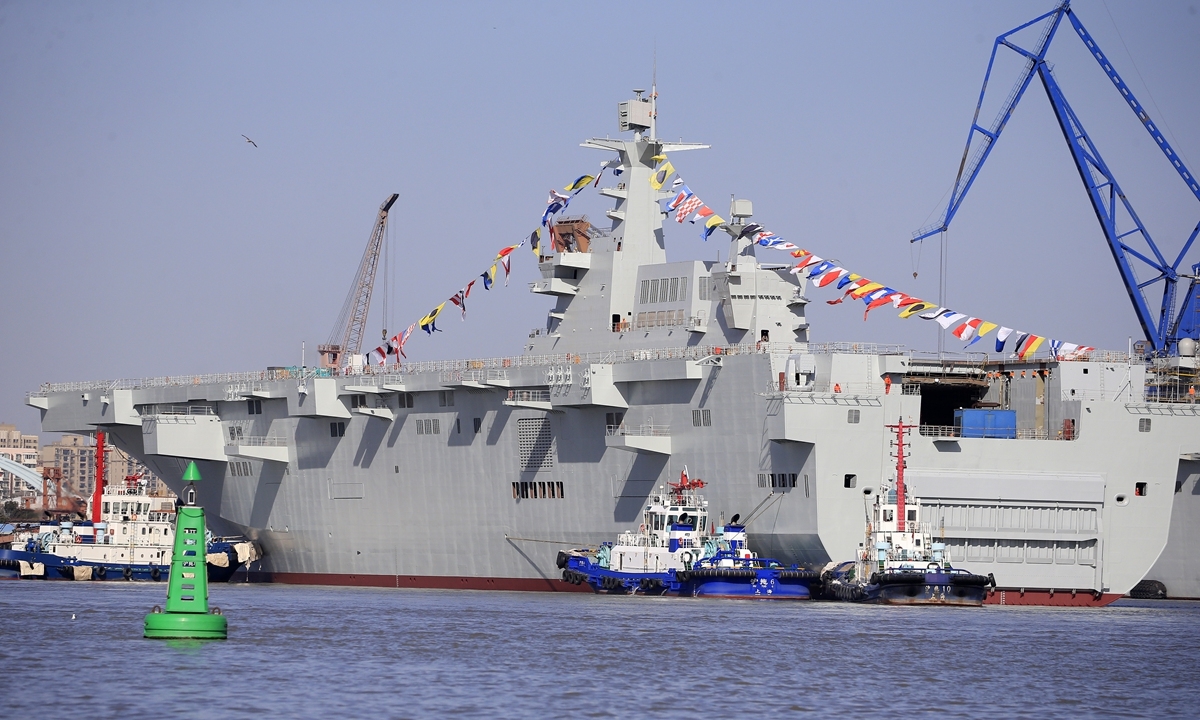 China's third Type 075 amphibious assault ship was launched from the Hudong-Zhonghua Shipyard in Shanghai on January 29, 2021. Many military enthusiasts gathered to witness the launch, and were amazed with the second and third Type 075s now both moored by the Huangpu River bank for further outfitting work.
The first Type 075 was launched on September 25, 2019, and the second one on April 22, 2020. All three were built in Shanghai, according to Global Times.
he fast, concentrated construction and launches of the Type 075s indicate that China does not face any technical difficulties when building warships of this class, so they can now be mass produced, Wei Dongxu, a Beijing-based military analyst, told the Global Times on Friday.
Wei said that the exact number of Type 075s to be built will be determined by the actual needs of the PLA Navy.
Gold price forecast – is gold at risk from a US Dollar turning point?
Gold prices have risen for a 2nd consecutive week signalling that the precious metal is attempting to form a base. The Federal Reserve showed little signs of taking the foot of the (stimulus) gas with Chair Powell emphasising that the pandemic presents considerable downside risks in the near term, while also reiterating that it is too soon to be talking about tapering asset purchases. That said, the outlook will continue to remain favourable for the precious metal, particularly as US real yields hold below -100bps. However, while gold prices have steadied, upside has been largely capped by a renewed bid in the greenback.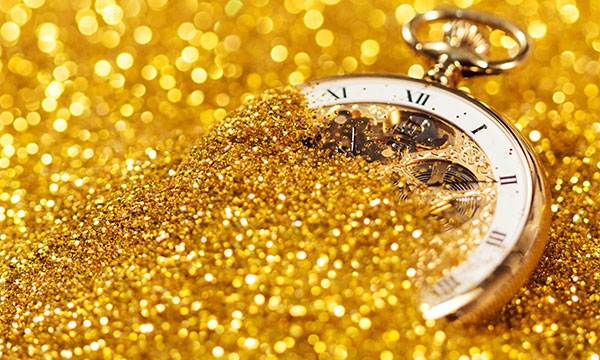 (Photo: US Global Investor)
The US Dollar has shown tentative signs of a recovery with the DXY maintaining a foothold above the 90.00 handle. In turn the greenback has tested the descending trendline stemming from the March peak. Equity markets have had a challenging week with long/short hedge fund strategies facing pressure from the relentless short squeeze seen in Reddit favourites (AMC, GME), given the plethora of articles surrounding the topic I will save my view for another time.
That being said, a factor that has been somewhat underreported has been the draining of liquidity in Chinese markets, in which the PBoC advisor signalled concerns over asset bubbles. Should equity market deleveraging pick up the pace, safe-haven flows into the USD presents a risk for gold, according to Daily FX.