World breaking news today (June 5): EU bans Belarus airlines and reroutes flights around its airspace
World breaking news today (June 5): EU bans Belarus airlines and reroutes flights around its airspace. Meanwhile, China urges U.S. to withdraw sanctions on 59 Chinese companies, Hong Kong struggles to keep Tiananmen spirit alive as China cracks down andgold price also make headlines today.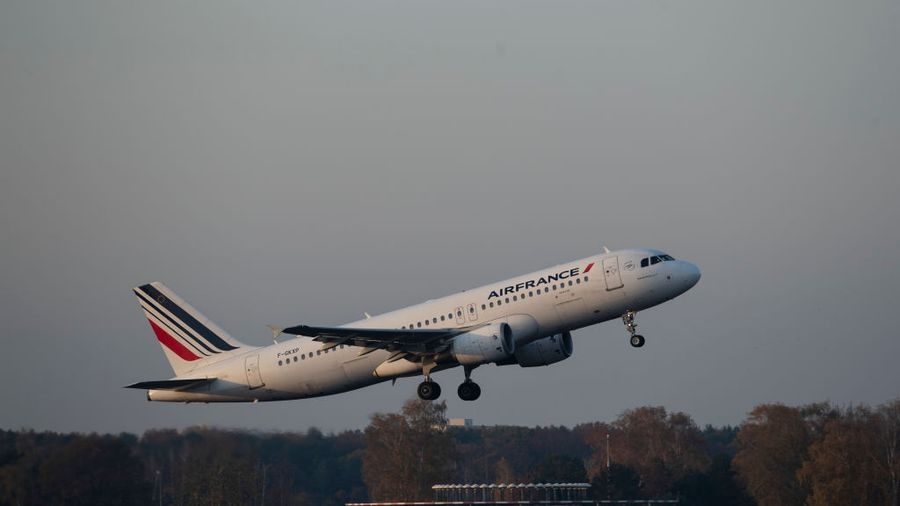 (Photo: FT)
EU bans Belarus airlines and reroutes flights around its airspace
International relations are still tense following the shocking arrest of journalist Roman Protasevich by the Belarusian government last month in which it forced the plane he was aboard to land in Minsk.
European and U.S. governments have been engaged in an apparent tit for tat with Belarus and Lukashenko's government following the incident.
European Union ambassadors on Friday approved a plan to ban Belarus airlines from flying over EU territory or landing in EU airports. European Union airlines will be prohibited from flying over Belarus as well, according to Reuters.
That affects about 400 civilian flights that usually fly over Belarus every day, according to European air traffic control agency Eurocontrol. That includes 300 overflights, about 100 operated by EU or British carriers.
On Thursday, the Belarusian government ordered the number of staff at the U.S. Embassy in Minsk to be reduced effective June 13.
The moves come after the Biden administration reimplemented full sanctions against nine state-owned enterprises in Belarus, effective Thursday.
U.S. State Department spokesperson Ned Price blamed Belarus for the poor state of relations, saying it's due to the "relentless and intensifying repression against" Belarusian citizens, culminating in the arrest of Protasevich.
The journalist is the former editor and founder of Nexta, an anti-regime blog and social media channel that has been instrumental in leading protests against authoritarian President Alexander Lukashenko, according to NPR.
China urges U.S. to withdraw sanctions on 59 Chinese companies
China urged the United States to stop barring U.S. investment in Chinese companies after the Biden administration expanded a blacklist to 59 firms for alleged ties to domestic military or surveillance technology sectors.
President Joe Biden signed an executive order on Thursday adding more companies to a Trump-era investment ban on 31 Chinese companies, which was released last November.
It prohibited U.S. capital from investing in major Chinese groups such as Chinese tech giant Huawei, China's biggest chip-maker Semiconductor Manufacturing International Corporation and the country's largest telecom company China Mobile.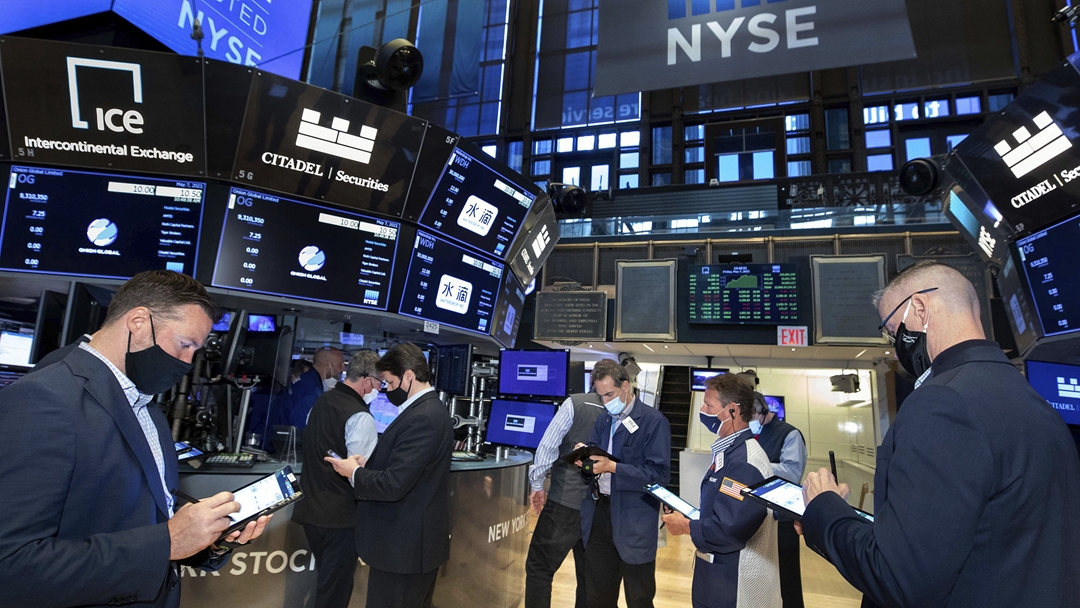 (Photo: CGTN)
The extended ban is set to take effect from August 2, according to a White House statement.
In response, China vowed to protect the legitimate rights of its companies and called on the U.S. to follow the rule of law.
Chinese Foreign Ministry spokesman Wang Wenbin told a regular briefing on Thursday that the move severely undermined normal market rules and order and damaged the interests of global investors.
He added that the blacklist was "politically motivated" and "ignores the facts and actual situation" of the firms involved.
Wang reiterated on Friday China's "strong condemnation" of the ban, denouncing the U.S. for generalizing the concept of national security and abusing national power.
China urged the U.S. to respect market law and principle and withdraw any kind of blacklist, he added.
The ban will weigh on the Chinese companies listed on the Wall Street, and may make companies more cautious in offering stocks on the U.S. bourses, said John Gong, professor of economics at the University of International Business and Economics, CGTN reported.
Hong Kong struggles to keep Tiananmen spirit alive as China cracks down
As China tightens its grip on Hong Kong, it has also restricted efforts to mark the occasion — just as it has long done on the mainland.
Authorities have banned the vigil for a second straight year, citing the coronavirus pandemic. The police on Friday arrested one of its organizers and closed off large swathes of the park in what they said was an effort to prevent unauthorized assembly.
A museum dedicated to Tiananmen also suddenly closed Wednesday, just two days before this year's anniversary, after authorities investigated it for lacking the necessary licenses.
Critics say that Beijing is seeking to not just silence tributes to the deadly 1989 event but also to quell pro-democracy activism more broadly as it brings its most restive territory more decisively into its orbit.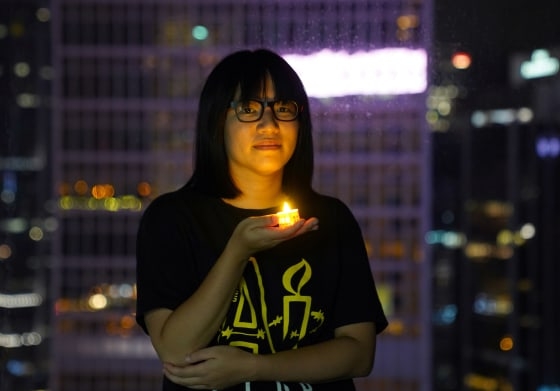 Chow Hang-tung, seen here with a candle ahead of the anniversary, was arrested Friday morning, according to the pro-democracy Hong Kong Alliance of which she is a vice chair. (Photo: Reuters)
The global financial hub has kept Covid-19 infection rates relatively low, with no locally transmitted cases for more than a week. Art fairs and soccer games, which have attracted thousands, have been allowed to continue — though vaccine take-up has been very slow.
Responding to a question about the deadly crackdown on the pro-democracy protests, Foreign Ministry spokesman Wang Wenbin on Thursday reiterated China's stance that its response to the "political turmoil" of 1989 had been correct.
Until now, Hong Kong was one of just two cities on Chinese soil, alongside Macau, allowed to commemorate the anniversary of the event. June 4 became a day to mark on the calendar for many and the vigil a powerful symbol of democratic hope, according to NBC News.
Release medical records of bat cave patients, Fauci urges China
Top US scientist Anthony Fauci has urged China to release the medical records of nine people who fell sick with a coronavirus-like illness prior to the outbreak, saying they could provide insights into whether the pandemic came from a lab.
The "lab leak" theory has gained increasing traction, fueled by reports that six miners fell ill in 2012 and three researchers from the Wuhan Institute of Virology became sick in 2019 after visiting a bat cave in the southwestern Chinese province of Yunnan.
In an interview with The Financial Times on Thursday, US President Joe Biden's chief medical advisor said the records could answer critical questions over the contested origins of Covid-19 in Wuhan, where a pandemic that has killed over 3.6 million people worldwide began.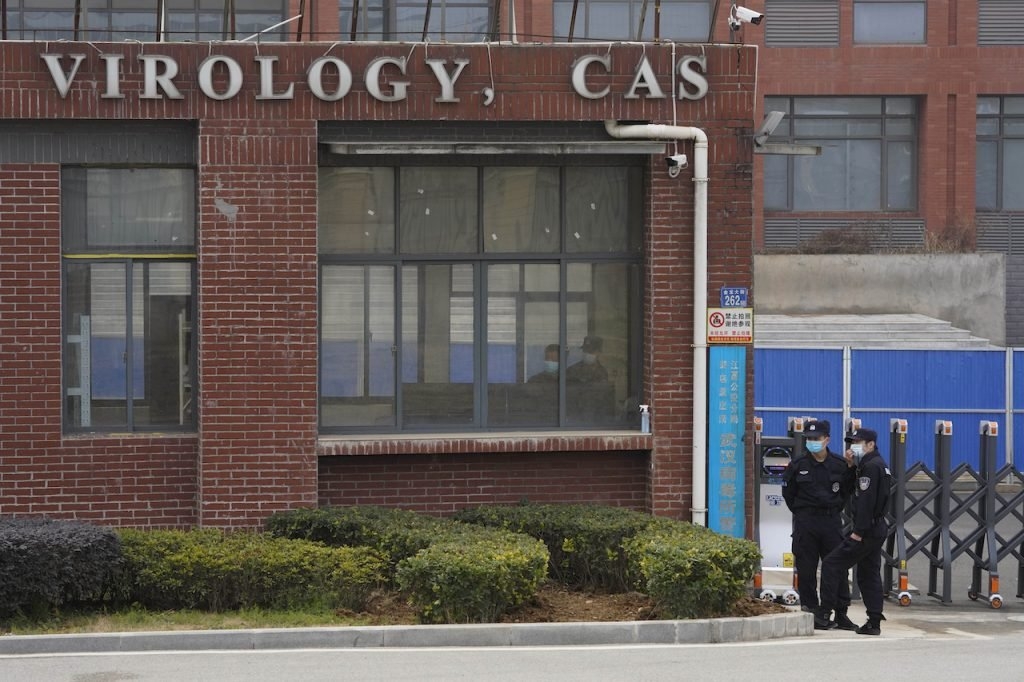 (Photo: Malaysia Now)
Fauci has previously said he believes Covid-19 was a natural occurrence, though he has admitted to not being "100 percent" certain.
China wholly rejects the lab leak theory, and has instead accused the US of peddling conspiracies and politicising the pandemic to divert attention from the high death rates there. Evidence to support the hypothesis is also scant.
The natural origin theory -- backed as the most likely by a WHO expert team who visited China last year -- holds that the virus emerged in bats then passed to humans, likely via an intermediary species, according to France 24.
Gold price forecast: gold markets get hammered with fed fears
Gold markets got hammered during the trading session on Thursday as the Initial Jobless Claims came out much better than anticipated.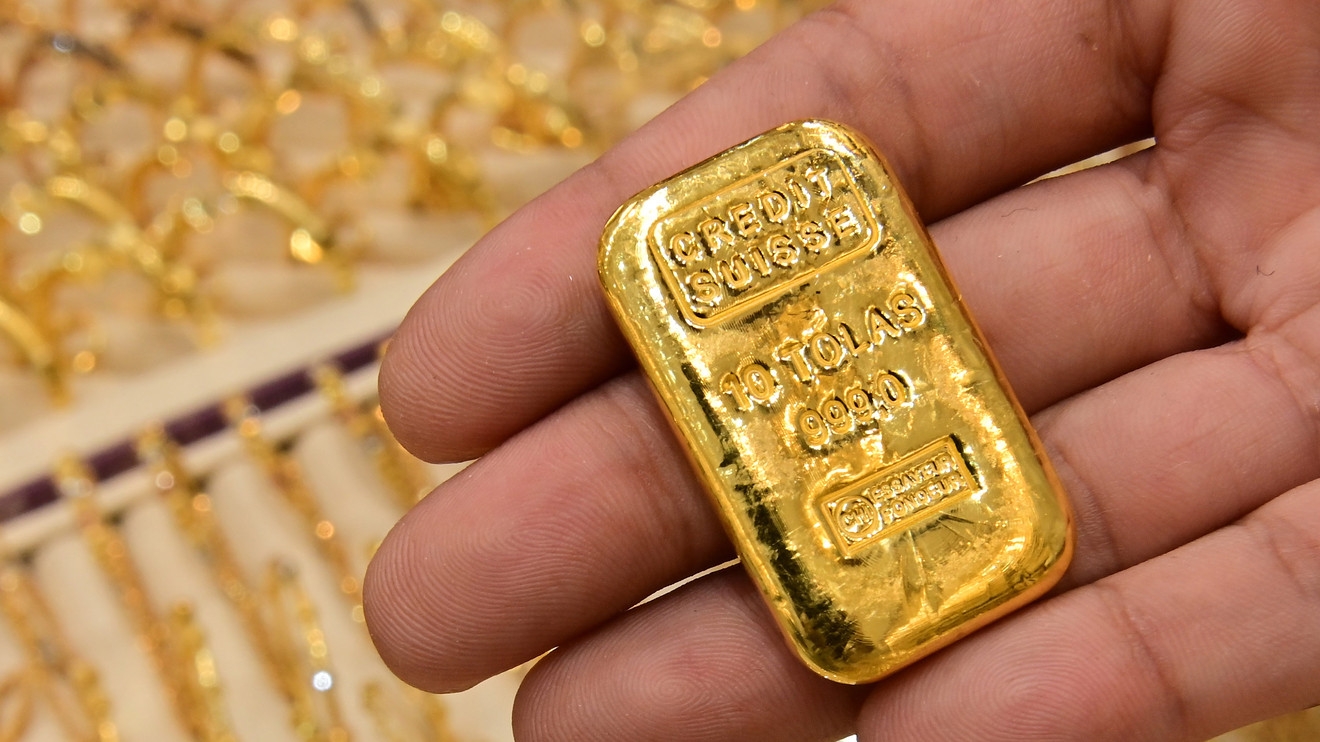 (Photo: Market Watch)
Gold markets got hammered as the initial jobless claims came out much stronger than anticipated, sparking fears of the Federal Reserve tapering its bond purchases sooner rather than later. We have seen a jump back into the US dollar, but at this point it is a lot to think that suddenly the Federal Reserve is going to change its entire plans.
After all, they have stated more than once that they were going to let the economy run hotter than usual, but for some reason traders do not seem to want to believe that. That being said, it is worth noting that the market has plenty of support underneath, so I think it is only a matter of time before the buyers return, as reported by FX Empire.