World breaking news today (May 1): Biden to restrict travel from India to US
World breaking news today (May 1): Biden to restrict travel from India to US. Meanwhile, Russia imposes entry ban on 8 EU officials, Cambodia police general among 3 jailed for violating COVID-19 curbs and gold price also make headlines today.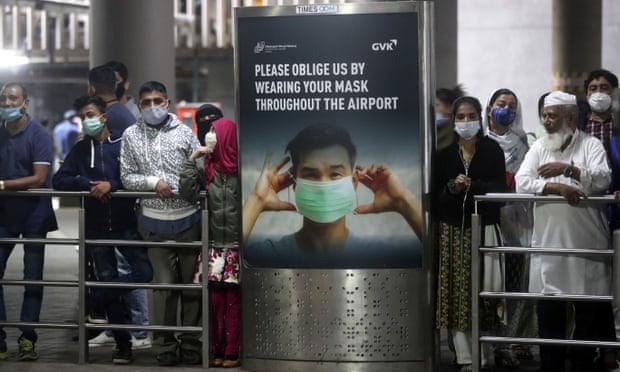 Biden to restrict travel from India to US
The US will restrict travel from India starting next week, the White House said Friday, citing a devastating rise in Covid-19 cases in the country and the emergence of potentially dangerous variants of the coronavirus.
The limits, which take effect from 4 May, with bar most non-US citizens arriving from India from entering the United States.
Jen Psaki, the White House press secretary, said Joe Biden's administration made the determination on the advice of the Centers for Disease Control and Prevention.
"The policy will be implemented in light of extraordinarily high Covid-19 caseloads and multiple variants circulating in the India," she said.
India's healthcare system has been overwhelmed by the latest case surge, the worst the country has faced so far, with the virus is showing no sign of abating. With 386,452 new cases, India now has reported more than 18.7m since the pandemic began, second only to the United States. The Health Ministry on Friday also reported 3,498 deaths in the last 24 hours, bringing the total to 208,330. Experts believe both figures are an undercount.
The US action comes days after Biden spoke with the Indian prime minister, Narendra Modi, about the growing health crisis and pledged to immediately send assistance, according to Guardian.
Russia imposes entry ban on 8 EU officials
Russia has placed entry bans on eight officials from EU states, including members of the European Parliament and the European Commission. The move comes after the EU hit Russian officials with sanctions in March.
Russia has placed entry bans on eight officials from EU states, including European Parliament President David Sassoli and European Commission Vice President Vera Jourova, Russia's Foreign Ministry said on Friday.
"The European Union continues its policy of unilateral illegitimate restrictive measures targeting Russian citizens and organizations," the ministry said in a statement.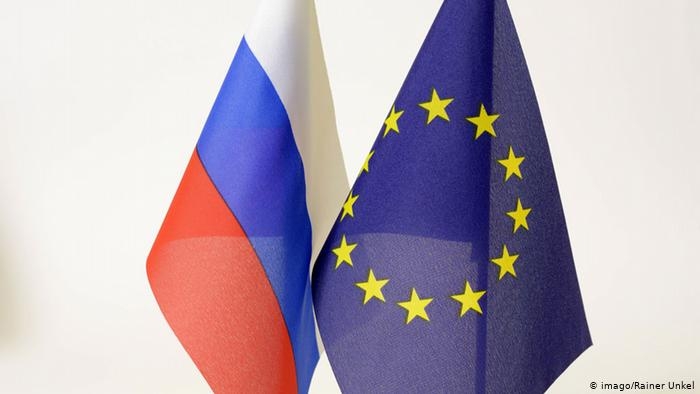 (Photo: DW)
Berlin's chief state prosecutor Jörg Raupach was also among those barred from entering Russia, according to DW.
European officials have widely condemned the new sanctions from Russia.
"We condemn in the strongest possible terms today's decision of the Russian authorities to ban eight European Union nationals from entering the Russian territory," a statement from the heads of the European Council, Commission and Parliament said. "This action is unacceptable, lacks any legal justification and is entirely groundless. It targets the European Union directly, not only the individuals concerned."
Sassoli said the Kremlin's decision would not stop him from "defending human rights, freedom, and democracy."
Cambodia police general among 3 jailed for violating COVID-19 curbs
A Cambodian court has jailed three people, including a top police general, for more than a year for violating COVID-19 restrictions by attending a party, a court official said on Friday.
Major General Ung Chanthuok, deputy chief of staff of the national police, was sentenced on Thursday to 12 months in prison over a party he organised earlier this month, while two other attendees received 18-month terms. Ung Chanthuok was sacked after his arrest.
Kuch Kimlong, deputy prosecutor of the Phnom Penh Municipal Court, said all three were also fined $1,250 each.
(Photo: Rappler)
The sentences were among the toughest so far under a strict law passed in March this year by Cambodia's parliament, which prescribes punishments that include jail terms of three years for quarantine breaches and 10 years for leaving treatment facilities while infected, or intentionally spreading COVID-19.
Cambodia is fighting a surge in coronavirus infections that has seen its case total jump from about 500 to 12,641 since late February, including all 91 of its deaths, Reuters reported.
Trump allies worry Giuliani raid sent 'strong message' to ex-President's inner circle
A Wednesday raid by federal agents of an apartment and office belonging to former New York City mayor and one-time Donald Trump lawyer Rudy Giuliani has left allies of the former President feeling uneasy about what could come next, according to sources close to Trump.
"This was a show of force that sent a strong message to a lot of people in Trump's world that other things may be coming down the pipeline," one Trump adviser told CNN.
The searches, which Giuliani and his attorney Robert Costello have criticized as unnecessary due to what they claim is his ongoing cooperation with investigators, were linked to a criminal probe of the former mayor's business dealings in Ukraine and resulted in the seizure of several communications devices.
(Photo: CNN)
According to the Trump adviser, the raid ignited a sense of fear inside the former President's orbit that Justice Department officials may be more willing to pursue investigations of the 45th president or his inner circle than many Trump allies had previously believed. Two other people close to the former President, who echoed these sentiments, declined to be quoted for this story.
New York State Attorney General Letitia James is currently conducting a civil probe into allegations that the Trump Organization improperly inflated and deflated the value of its assets for tax purposes. Trump has repeatedly denied any wrongdoing.
But the raid has also raised the question of whether Giuliani's seemingly steadfast loyalty to Trump could withstand the weight of potential criminal charges. Giuliani has not been charged and has denied any wrongdoing, CNN reported.
Gold price forecast - gold markets hog 50 day EMA
Gold markets have fallen slightly during the trading session on Friday but were relatively quiet. That being said, we are sitting just above support.
Gold markets fell slightly during the course of the trading session on Friday, reaching towards the 50 day EMA. Gold is still very lackluster in its performance, as we see the $1750 level offer support as it had previously been resistance. That being said, we are still stuck between the 50 and the 200 day EMA indicators, so therefore the analysis is going to be the same that it has been for the past week or two, that we are simply going nowhere and waiting for some type of reason to get going, FX Empire said.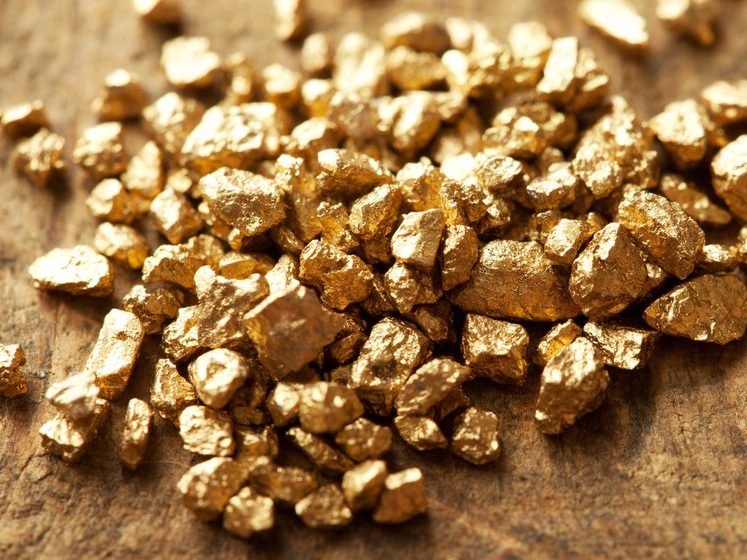 (Photo: Latam Mining)