World breaking news today (May 10): Gunman kills 6, then self, at birthday party in Colorado
World breaking news today (May 10): Gunman kills 6, then self, at birthday party in Colorado. Meanwhile, US Navy seizes huge weapons cache in Arabian Sea, Israel fears further escalation within days and gold price also make headlines today.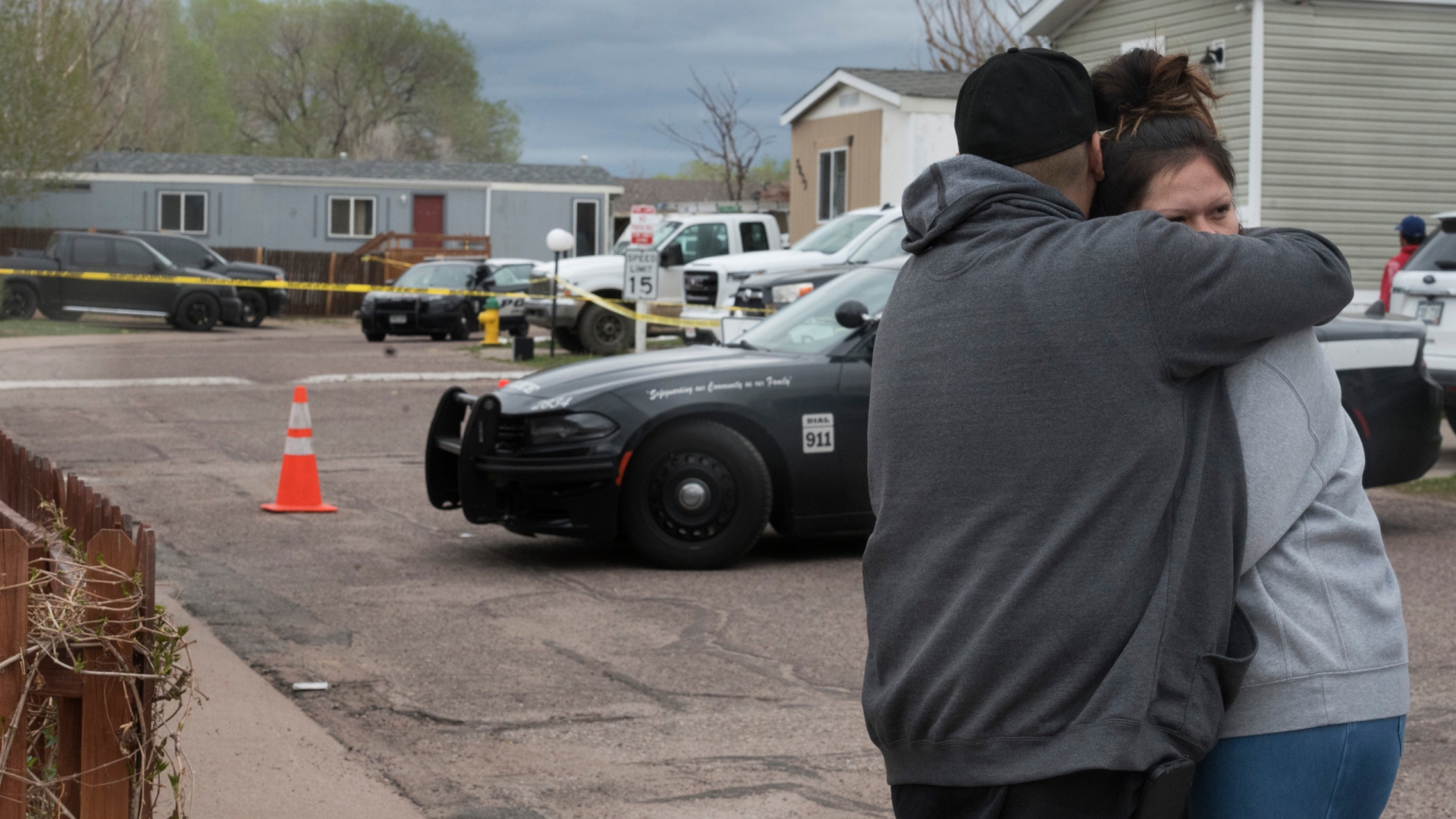 Gunman kills 6, then self, at birthday party in Colorado
Seven people are dead, including the suspected gunman, after a shooting at a Colorado Springs, Colorado, birthday party, police said Sunday.
Authorities responded to a shooting call at a mobile home park early Sunday and found six adults dead and one man seriously injured. The man later died at the hospital, the Colorado Springs Police Department said in a news release.
Police said children at the trailer were not hurt and are now with relatives.
The suspected shooter was the boyfriend of a female victim at the party attended by friends, family, and children. He walked inside and began shooting beforedying by suicide, police said.
The neighborhood, lined with mobile homes with big yards, is usually quiet, the Denver Post reported.
Neighbor Yenifer Reyes told the paper that she awoke early Sunday to the sound of many gunshots.
Freddy Marquez told the Denver Post that he had attended the party and all the victims were members of the same extended family who were celebrating the birthdays of Marquez's wife and her brother.
In an initial report, police said the shooter knew the victims.Police have not released their names and saidthey are still investigating a motive, as reported by USA Today.
US Navy seizes huge weapons cache in Arabian Sea
The US Navy says it seized a huge cache of illicit Russian and Chinese weapons from a stateless vessel sailing in international waters of the northern Arabian Sea.
The US Fifth Fleet, which is based in Bahrain, said on Sunday the guided-missile cruiser USS Monterey intercepted the boat and discovered the cargo during a routine boarding in a two-day operation on May 6-7.
"The cache of weapons included dozens of advanced Russian-made anti-tank guided missiles, thousands of Chinese Type 56 assault rifles, and hundreds of PKM machine guns, sniper rifles and rocket-propelled grenades launchers," it said in a statement.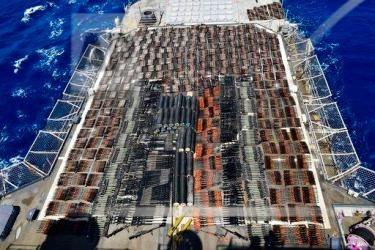 The arms are in US custody and their source and intended destination is under investigation, it said.
The Fifth Fleet said the Monterey was in operation for 36 hours, providing security for boarding teams.
A dhow is a traditional sailing ship in the Middle East, as reported by Al Jazeera.
The statement did not indicate where the vessel may have come from, but said the US Navy's regular patrols in the region "disrupt the transport of illicit cargo that often funds terrorism and unlawful activity".
Fauci says face masks could become seasonal after Covid pandemic
White House chief medical advisor Dr. Anthony Fauci said Sunday that people may decide to wear masks during certain seasons when respiratory illnesses are more prevalent.
"I think people have gotten used to the fact that wearing masks, clearly if you look at the data it diminishes respiratory diseases, we've had practically a non-existent flu season this year merely because people were doing the kinds of public health things that were directed predominately against Covid-19," Fauci said during an interview on NBC Sunday program "Meet the Press."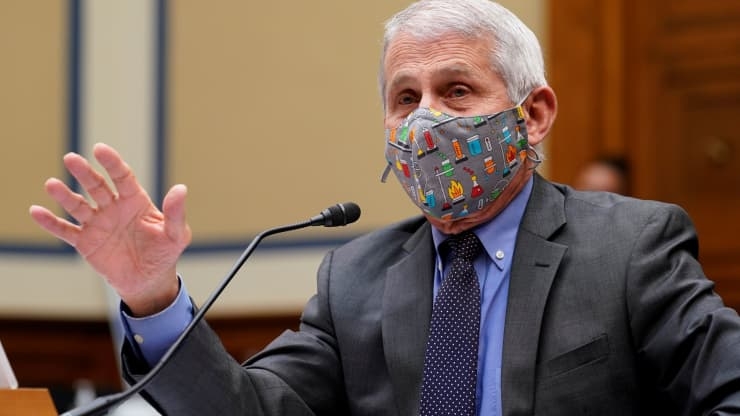 Dr. Anthony Fauci, director of the National Institute of Allergy and Infectious Diseases testifies at the House Select Subcommittee on the Coronavirus Crisis on the Capitol Hill in Washington, April 15, 2021. (Photo: Reuters)
"So it is conceivable that as we go on a year or two or more from now that during certain seasonal periods when you have respiratory borne viruses like the flu, people might actually elect to wear masks to diminish the likelihood that you'll spread these respiratory borne diseases," he added.
Fauci's comments come less than a month after the Biden administration announced a relaxation of federal public health guidance on wearing masks outdoors, according to CNBC.
Israel fears further escalation within days; Fatah warns of 'all-out conflict'
Israel's security establishment is preparing for several critical days in Jerusalem that could determine whether the country sees a return to calm or a major conflagration, according to media reports Saturday.
Police and the military were bracing for renewed violence a day after Jerusalem saw some of the city's worst violence for years, with 200 Palestinians and 17 Israeli police officers wounded as hundreds rioted in the Temple Mount and cops broke into the compound to quell the unrest.
Channel 12 reported there are acute alerts of potential terror attacks in the West Bank and Jerusalem in the coming days, after a week that has seen a deadly shooting attack, a failed shooting attack on soldiers and repeated clashes in the capital that have left dozens of policemen and hundreds of Palestinians wounded.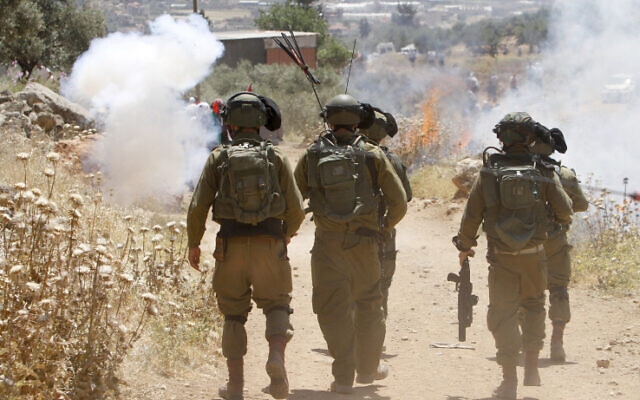 Israeli soldiers clash with Palestinians during a protest in the village of Beit Dajan, near the West Bank city of Nablus on May 7, 2021 (Nasser Ishtayeh/Flash90)
The network cited unnamed security officials as saying that with Saturday marking the holiest night of Ramadan and Sunday-Monday seeing Jewish celebrations of Jerusalem Day, the capital could potentially see an escalation in violence that would lead to a larger conflict, Times of Israel reported.
The central committee of Fatah, the movement led by Palestinian Authority President Mahmoud Abbas, warned Saturday night that "the continuation of the settler attacks on the holy places and the homes of Palestinian residents, their expulsion and expansion of settlements — will lead to an all-out conflict in all the Palestinian territories."
Gold price forecast: falling real rates, inflation concerns to buoy XAU/ USD
Gold prices have continued to track higher in the last six weeks, pushing back above the $1800 per ounce for the first time since late-February on the back of rising inflation expectations and falling real rates of return.
US 10-year breakeven rates – the market's implied inflation gauge – have surged to the highest levels in nine years, as substantial fiscal stimulus, loose monetary policy conditions, supply chain issues and the reopening of the global economy bolster consumer price growth.
The Federal Reserve has reiterated its accommodative monetary policy stance in recent days, despite strong economic data, with Vice Chair Richard Clarida stating that "I think what the data is telling us now is there is going to be some upward movement as we reopen, but that it won't persist over a long period of time".
This rhetoric has kept nominal bond yields in check, with rates on US 10-year Treasury notes struggling to hold convincingly above 1.6%.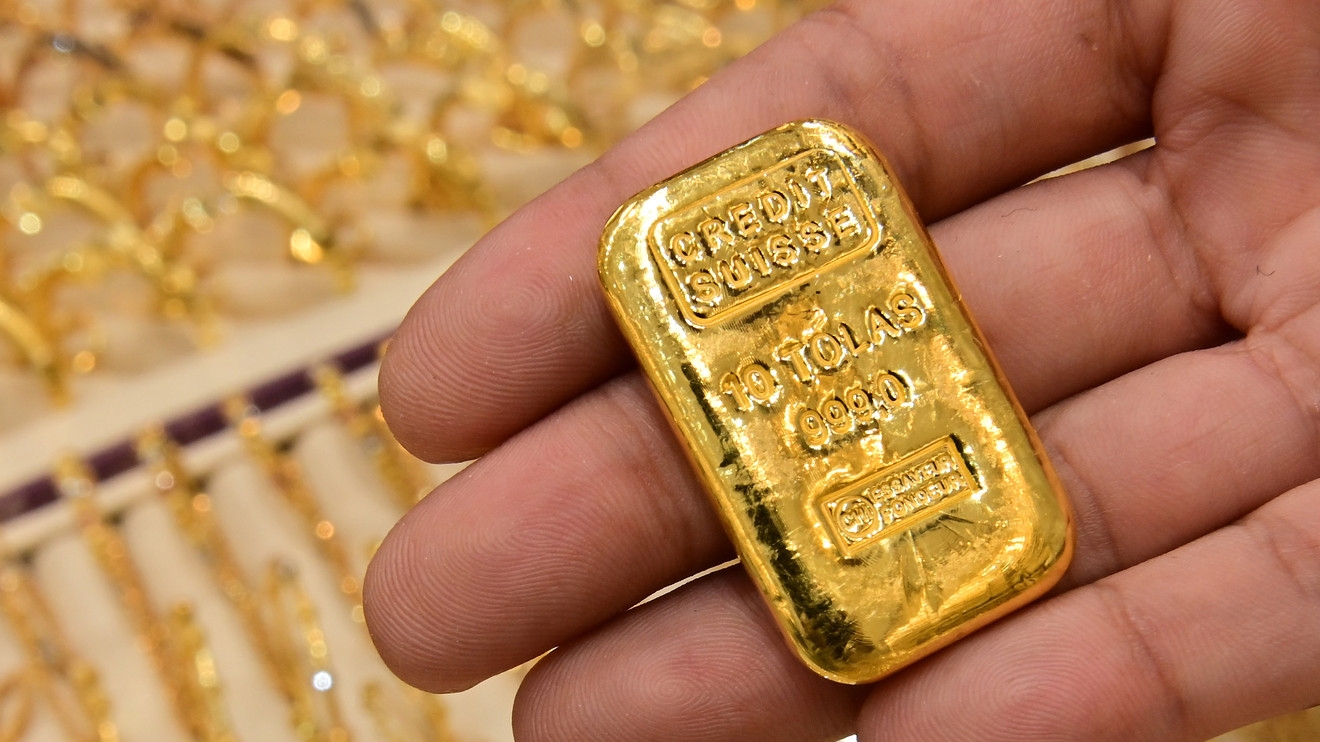 (Photo: Market Watch)
With the Biden administration pushing for a $2.3 trillion infrastructure spending package, and $1.8 trillion American families plan, inflationary pressures may continue to build in the near term.
This will probably continue to keep real rates of return capped, as the Fed's rhetoric stymies the potential uptick in nominal yields, paving the way for anti-fiat bullion to gain ground in the coming weeks, as reported by Daily FX.