World news today: Boris Johnson involves in minor car crash outside British parliament 
World news today June 18: Boris Johnson's car was hit by security vehicle as it was leaving the main gate of parliament. Meanwhile, all-white EU top team to hold debate on racism, Beijing outbreak may be more infectious than Wuhan one, oil prices also make headlines today (June 18).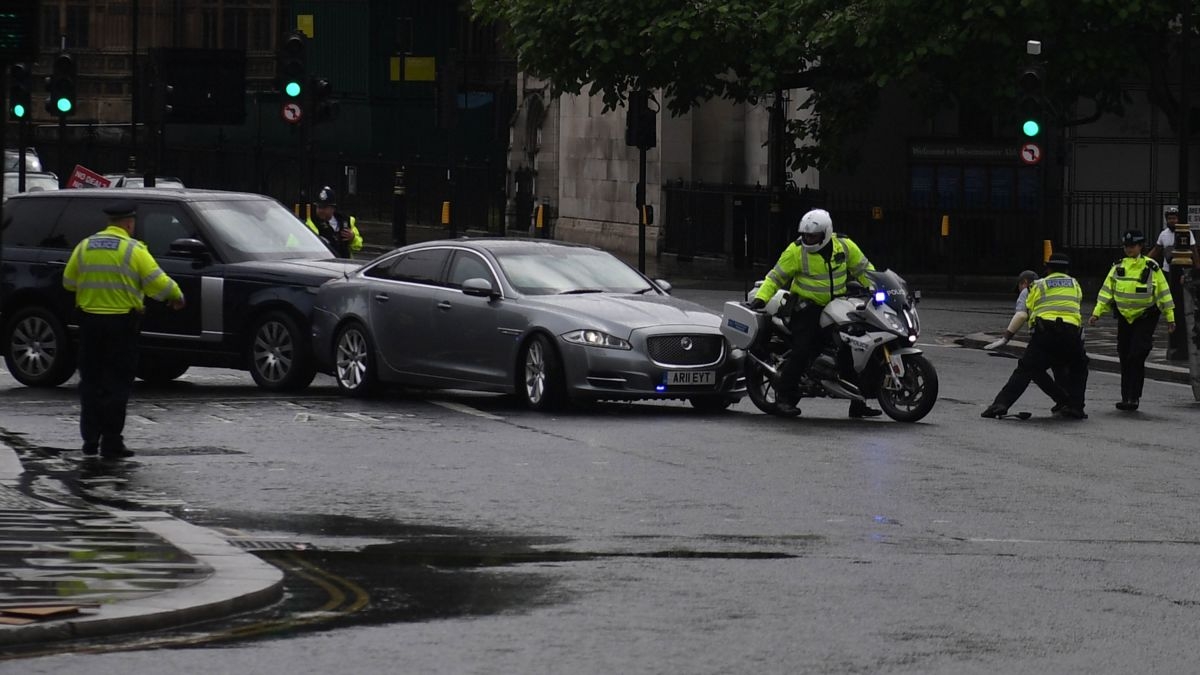 Boris Johnson's car was hit by security vehicle as it was leaving the main gate of parliament (Photo: CNN)
Boris Johnson involves in minor car crash outside British parliament
British Prime Minister Boris Johnson's car was hit by security vehicle as it was leaving the main gate of parliament as part of a convoy. The PM has escaped unhurt from the minor crash.
As reported by The Guardian, a man – who is believed to be part of a protest by Kurdish activists – ran towards the PM's grey Jaguar, forcing it to stop suddenly and hit in the back by a black Range Rover that was next in the convoy which failed to stop in time.
The jaguar is reported to have a dent in the rear. The convoy immediately set off again after the small accident.
The man, whose identity remains unknown, later was arrested at the scene for offences under Section 5 of the Public Order Act and for obstructing the highway.
"Yes, that was the PM's car. I think the video speaks for itself as to what happened. No reports of anybody being injured", a spokesman said.
All-white EU top team to hold debate on racism next week
EU chief Ursula von der Leyen announced Wednesday that a debate over racism will be held with all her other European commissioners as her other European commissioners.
"Because each of us has a role to play," she said. "This starts with examining ourselves, our unconscious biases and the privileges that we take for granted."
Around 10% of Europeans are from ethnic minority backgrounds, but just 28 MEPs represent those backgrounds out of 705 overall, according to the European Network Against Racism (ENAR).
All of the top jobs in EU are held by white people in the last 60 years.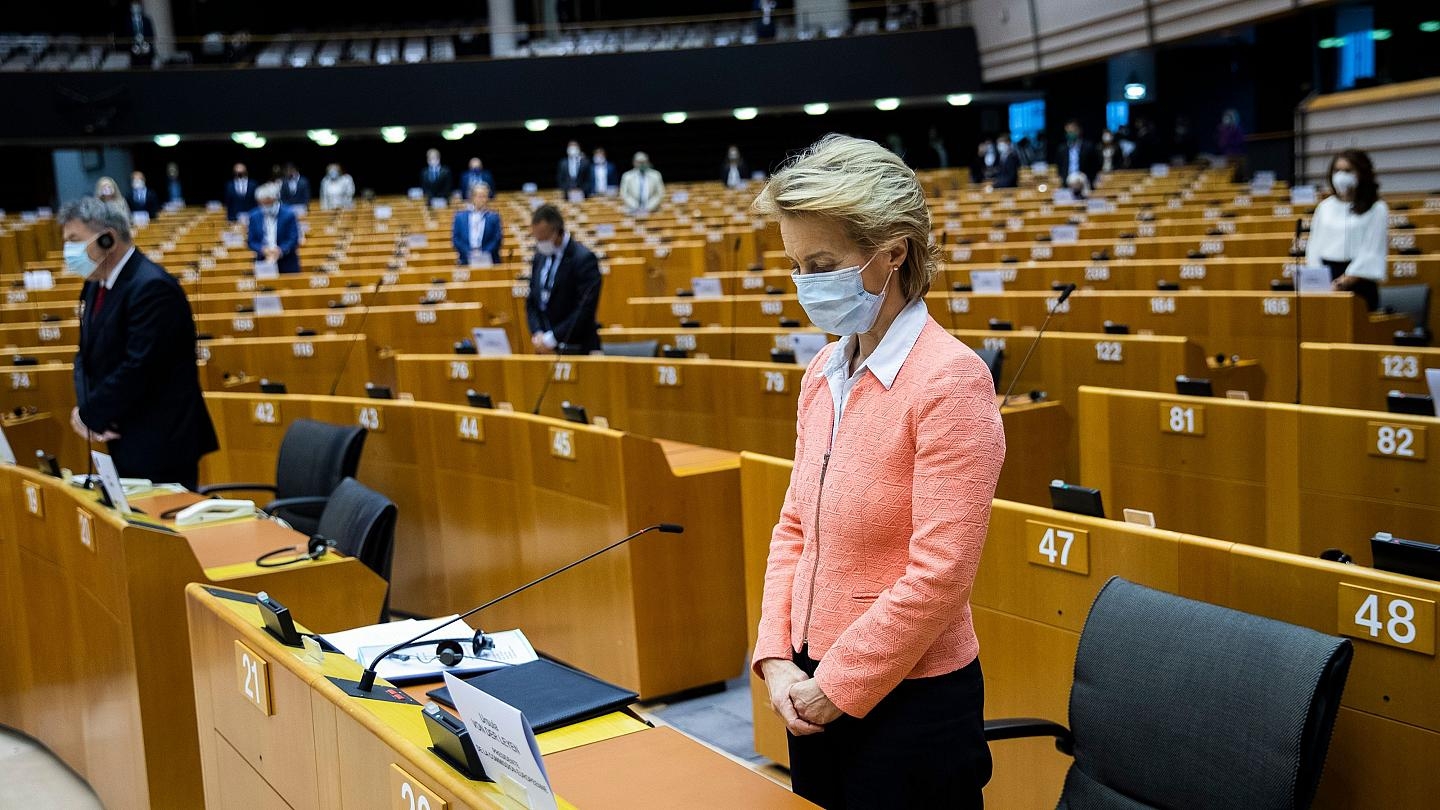 A debate over

racism

will be held next week (Photo: Euro News)
Karen Taylor welcomes the news of the debut but warned "it's about more than just representation", insisting it is important to highlight the structural racism within EU institutions "which trickles down to member states and institutions within member states", as reported by Euro News.
"Why are members of ethnic and religious minorities underrepresented in political, social, and economic institutions and overrepresented in poverty, illness and law enforcement statistics?" asked von der Leyen, adding that she wanted to go to the bottom of those questions, which the chair of ENAR has been raising for many years.
Beijing outbreak may be more infectious than Wuhan one
Given the significant number of confirmed cases in only four days in Beijing, the capital's coronavirus might be more infectious than that detected earlier in Wuhan, a virologist reveals Monday.
"The 79 cases found in Beijing within four days show that the coronavirus in Xinfadi wholesale market is extremely contagious", Yang Zhanqiu, deputy director of the pathogen biology department at Wuhan University, told the Global Times.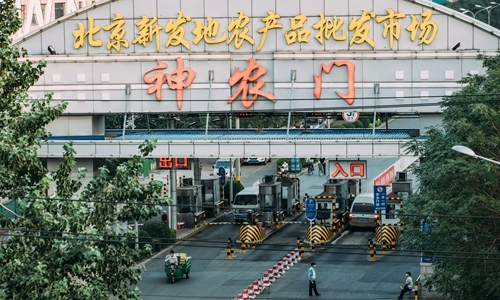 The coronavirus in Xinfadi wholesale market is considered extremely contagious (Photo: Global Times)
According to a researcher from Beijing CDC, the genome sequencing of the strain of the coronavirus which caused the new COVID-19 outbreak in Beijing shows it originated from Europe. If the type of coronavirus spreading in Beijing matches the type of virus sampled in the Xinfadi market and from Europe, then it is safe to say that the virus found in Beijing was "brought into" China by food or people from Europe.
Yang said the genome sequencing is like testing human DNA. The genotype of the virus does not mutate in the short term. The mutation usually occurs after two or three years, to even 10 or 20 years. And different virus test results show different genotypes, with the detection of the difference easy to tell.
Oil prices finish lower as U.S. crude supplies edge higher and product stocks decline
Oil futures ended lower on Wednesday, but off the days lows as the U.S. government reported that domestic crude supplies edged higher in the latest week, while oil stockpiles at the nation's storage hub and inventories of gasoline and distillates declined.
The Energy Information Administration reported Wednesday that U.S. crude inventories rose by 1.2 million barrels for the week ended June 12. That compared with a forecast by analysts polled by S&P Global Platts for an average decline of 3.5 million barrels. The American Petroleum Institute on Tuesday, however, reported a rise of nearly 3.9 million barrels.
Traders also parsed a monthly report released Wednesday from the Organization of the Petroleum Exporting Countries, which forecasts global oil demand will decline in the second half of the year, but at a much slower pace than the first half, which was marked by lockdowns of businesses to limit the spread of COVID-19.
Against the backdrop, West Texas Intermediate crude for July delivery CL.1, -0.61% CLN20, -0.61%, the U.S. benchmark, fell 42 cents, or 1.1%, to settle at $37.96 a barrel on the New York Mercantile Exchange. It was trading at $37.52 before the supply data.
Global benchmark Brent oil for August delivery BRNQ20, -0.41% lost 25 cents, or 0.6%, at $40.71 a barrel on ICE Futures Europe following a 3.1% rise in the previous session.
The EIA data also showed crude stocks at the Cushing, Okla., storage hub fell by about 2.6 million barrels for the week, but weekly stocks in the Strategic Petroleum Reserve climbed by 1.7 million barrels.
Gasoline supply fell by 1.7 million barrels, while distillate stockpiles were 1.4 million barrels lower last week. The S&P Global Platts survey had shown expectations for a supply decline of 2.2 million barrels for gasoline and an increase of 3.1 million barrels for distillate inventories.
On Nymex, July gasoline RBN20, -0.13% rose 0.7% to $1.2153 a gallon, while July heating HON20, -0.19% ended little changed at $1.182 a gallon.
In a report dated Tuesday citing sources, the Oil Price Information Service said Marathon Petroleum Corp. MPC, -3.90% isn't likely to restart its 161,000 barrels per day refinery in Martinez, Calif. this year. Refinery operations were idled in April as stay-at-home orders in the state from mid-March significantly slowed demand for fuel.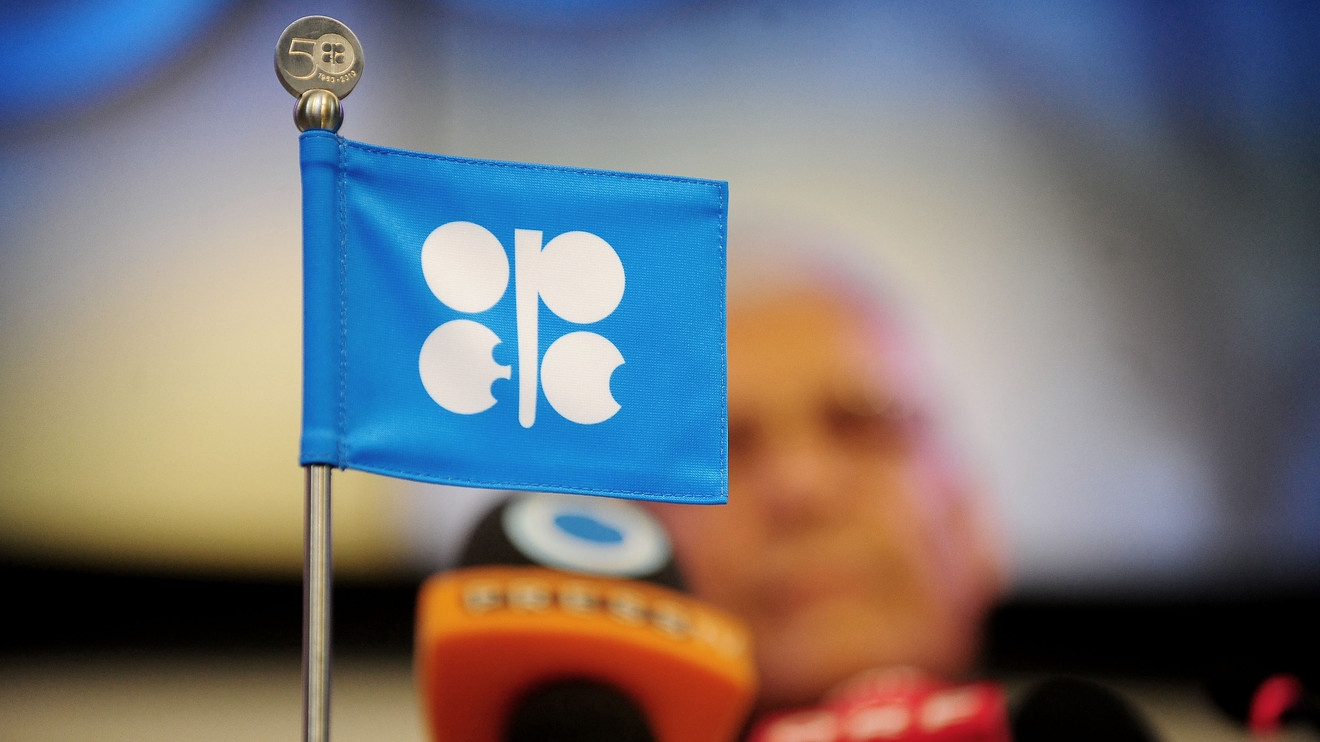 Oil prices finish lower as U.S. crude supplies edge higher and product stocks decline (Photo: Getty Images)
Sources said fuel demand has not improved to the point where a restart of the complex is likely in 2020, according to the report. "The idling of the Martinez [refinery] in late April tilted gasoline supply toward a more balanced market, but prospects for diesel and jet fuel in the region have soured," the report from OPIS said.
Rounding out action on Nymex Wednesday, July natural gas NGN20, -0.31% settled at $1.638 per million British thermal units, up 1.5%, after a loss of more than 3% Tuesday.
Oil prices gained on Tuesday after the International Energy Agency said that, while the world's demand for crude will drop by 8.1 million barrels a day in 2020, "the largest in history," demand in 2021 will bounce back by 5.7 million barrels a day, the "largest one-year jump ever recorded."
The OPEC monthly report released Wednesday forecast that global oil demand will fall by 6.4 million barrels per day in the second half of this year. That's at a much slower rate than the decline of 11.9 million barrels per day seen in the first half.
Overall for 2020, the OPEC report forecast a decline of 9.1 million barrels per day in world oil demand, unchanged from the previous month's forecast, but it raised its forecast for non-OPEC production this year.
Given all of that, this was "probably a net bearish report, though I think they are somewhat overcautious regarding demand growth," Marshall Steeves, energy markets analyst at IHS Markit, told MarketWatch.
On Thursday, an OPEC-led meeting of the Joint Ministerial Monitoring Committee, or JMMC, will be held via video conference to review compliance with the recent global production cuts, Market Watch reported.
Danang's picturesque views promoted on BBC

Boasting widely known tourist attractions with untouched beaches and friendly locals, Da Nang has been increasingly well-known when imposingly broadcasted on BBC World News.