World news today July 13: M5.1 earthquake strikes Tangshan, north China's Hebei Province
World news today July 13: A preliminary magnitude-5.1 earthquake jolted Guye District of Tangshan City, north China's Hebei Province. Meanwhile, the world sees 230,370 cases within 24 hours; the Philippines said China should comply with sea feud ruling; over 600,000 in Hong Kong cast 'protest' vote against new security laws and gold price also make headlines today.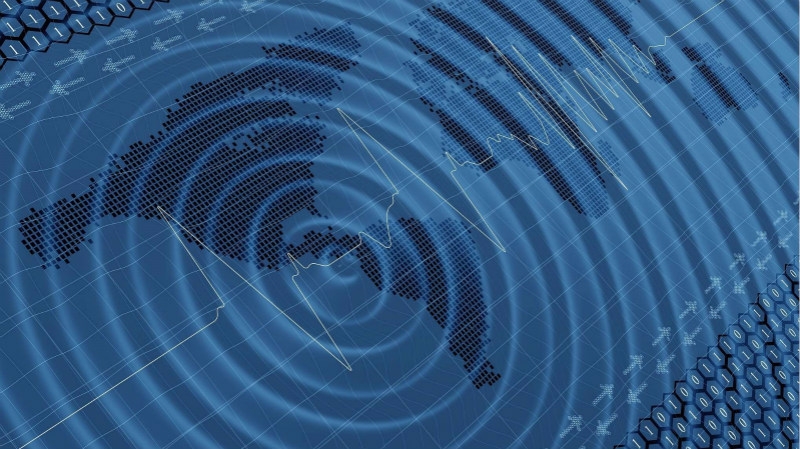 A preliminary magnitude-5.1 earthquake jolted Guye District of Tangshan City, north China's Hebei Province, at 6:38 a.m (Photo: People's Daily Online)
M5.1 earthquake strikes Tangshan, north China's Hebei Province
A preliminary magnitude-5.1 earthquake jolted Guye District of Tangshan City, north China's Hebei Province, at 6:38 a.m. Beijing time on Sunday, according to the China Earthquake Networks Center (CENC).
The epicenter was monitored at 39.78 degrees north latitude and 118.44 degrees east longitude, with a depth of 10 km, the CENC said.
There are no immediate reports of damage or injuries, but tremors were felt in Beijing and Tianjin.
Emergency response work is being carried out in an orderly manner, according to the city government's information office, Xinhua reported.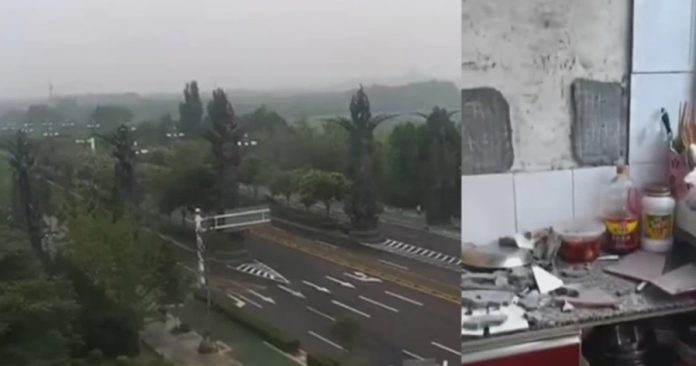 M5.1 earthquake strikes Tangshan. (Photo: news.seehua)
The province has launched a level III emergency response, the second-lowest in China's four-tier emergency response system, for earthquakes.
Firefighters have been dispatched to the district. The railway department immediately launched an emergency plan to suspend passenger trains passing through the area and is organizing a comprehensive inspection of railway equipment and facilities.
A 7.8-magnitude quake jolted Tangshan in 1976 and killed more than 240,000 people.
WHO reports over 230,000 new cases – record high one-day increase
The World Health Organization reported a record increase in global coronavirus cases on Sunday, with the total rising by 230,370 in 24 hours, as reported by Reuters.
The biggest increases were from the United States, Brazil, India and South Africa, according to a daily report. The previous WHO record for new cases was 228,102 on July 10. Deaths remained steady at about 5,000 a day.
Global coronavirus cases were approaching 13 million on Sunday, according to a Reuters tally, marking another milestone in the spread of the disease that has killed more than 565,000 people in seven months.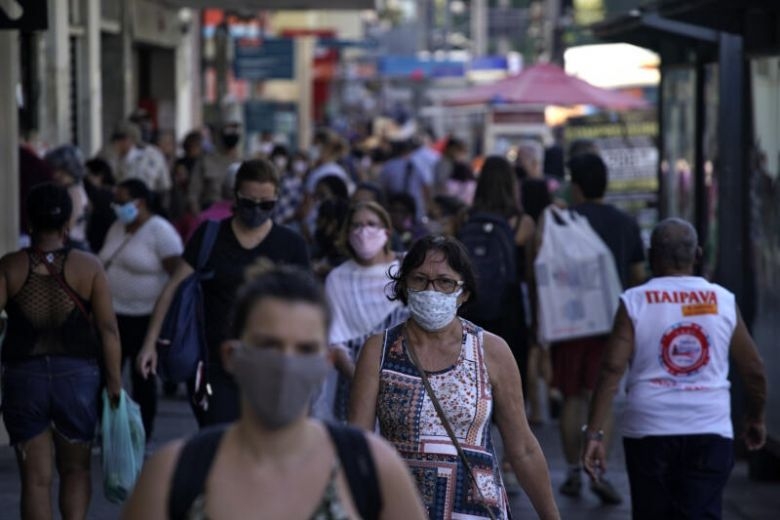 The world sees 230,370 cases within 24 hours on Sunday (Photo: Straits Times)
Philippines said China should comply with sea feud ruling
The Philippines on Sunday renewed its call for compliance with a 4-year-old arbitration ruling that invalidated China's vast claims in the disputed South China Sea on historical grounds "without any possibility of compromise", AP reported.
Foreign Secretary Teodoro Locsin Jr. issued the call on the anniversary of the July 12, 2016, ruling by an international tribunal in The Hague that he said "conclusively settled the issue of historic rights and maritime entitlements in the South China Sea" based on the 1982 U.N. Convention on the Law of the Sea.
It's the strongest statement the Philippines has issued so far in marking the milestone. China has dismissed the decision as a "sham" and refused to participate in the arbitration proceedings after the administration of Philippines' president at the time, Benigno Aquino III, challenged in 2013 China's claims to virtually the entire disputed waters.
China has continued to defy the decision with aggressive actions that have brought it into territorial spats with Vietnam, the Philippines and Malaysia in recent years.
Philippine President Rodrigo Duterte, who has nurtured close ties with China since taking office in 2016, raised the issue last year in Beijing with his Chinese counterpart, Xi Jingping, who he said flatly told him then, "We will not budge."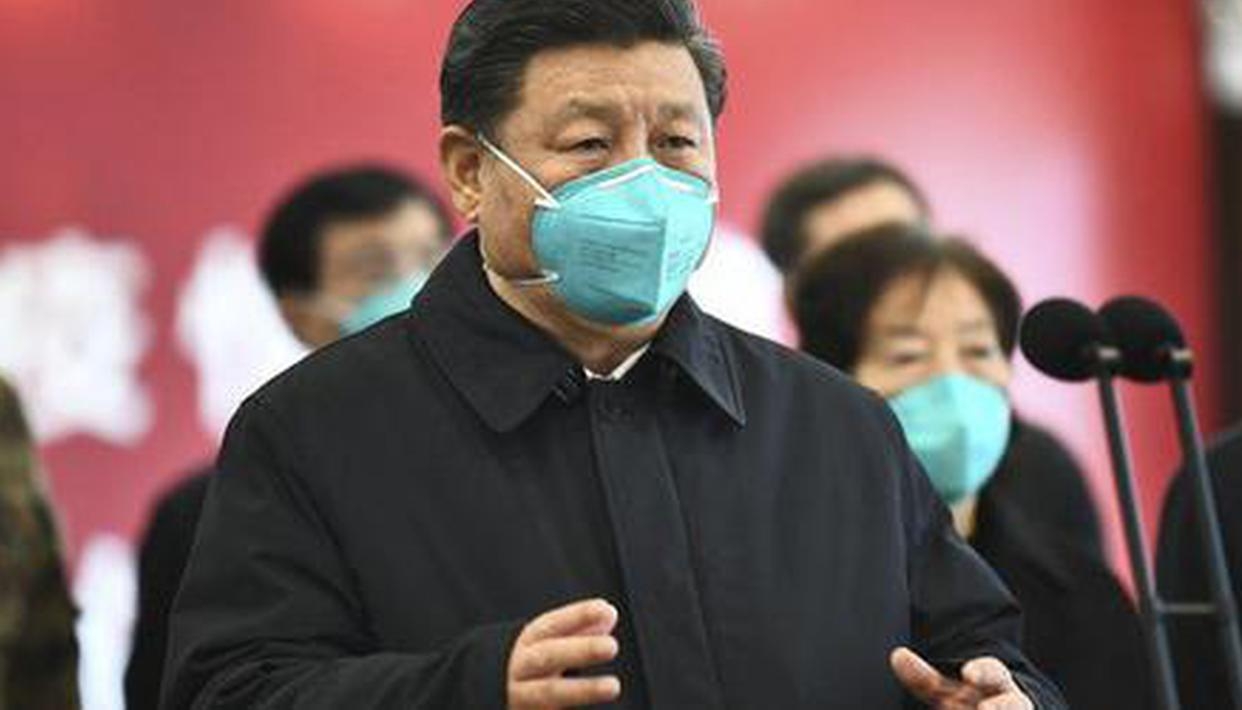 The Philippines said China should comply with sea feud ruling (Photo: Republic world)
Duterte has long been criticized by nationalists and left-wing groups for not immediately and strongly demanding Chinese compliance with the ruling, which he initially relegated to the back burner while he took steps to revive relations with China have been strained due to the long-raging territorial conflicts. He has turned to China for trade, investment and aid while often lashing out at U.S. security policies.
Aside from China and the Philippines, Vietnam, Malaysia, Taiwan and Brunei have also laid claims to the strategic waters. The United States has no claims to the waters but has deployed warships and aircraft for decades to patrol and promote freedom of navigation and overflight in the busy waterway.
The ruling also upheld the Philippines' sovereign rights over a wide stretch of waters called the exclusive economic zone, where Chinese territorial claims have delayed for years Manila's plan to explore and extract potential undersea deposits of oil and gas.
Locsin said the arbitration tribunal ruled that certain actions within the Philippines' exclusive economic zone violated the country's sovereign rights and "were thus unlawful." He outlined other Chinese violations cited by the tribunal, including the large-scale reclamation and construction of artificial islands that caused severe environmental damage.
Over 600,000 in Hong Kong cast 'protest' vote against new security laws
Hong Kong's opposition camp said on Sunday that over 600,000 citizens in the Chinese-ruled city cast ballots over the weekend in primaries it cast as a symbolic protest vote against tough national security laws imposed by Beijing.
The unofficial poll will decide the strongest pro-democracy candidates to contest elections in September to Hong Kong's Legislative Council. Then, they aim to seize majority control for the first time from pro-Beijing rivals by riding a wave of anti-China sentiment stirred by the law, which critics say has gravely undermined Hong Kong's freedoms.
While the primaries are only for the opposition camp, the level of participation is seen as a guide to popular opinion in the city of 7.5 million people, a major financial hub.
Defying warnings from a senior Hong Kong official that the vote might fall foul of the national security law, residents young and old flocked to over 250 polling stations across the city, manned by thousands of volunteers.
Long queues formed, with people voting via their mobile phones after having their identities verified.
Organizers said 592,000 people had voted online, and 21,000 had cast paper ballots at the end of two full days of polling, - more than expected, and representing around a third of voters who backed the democrats in an election last year.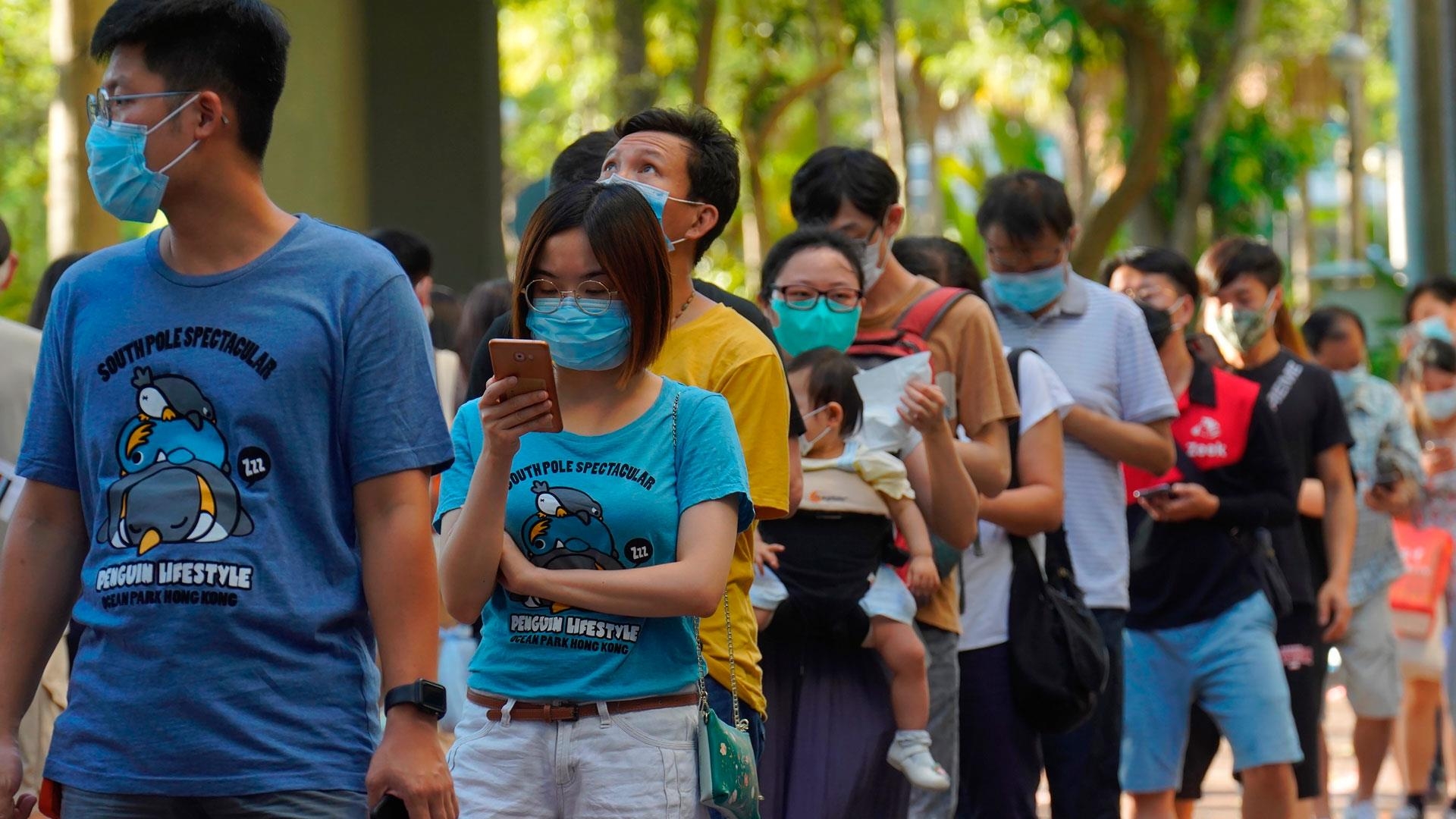 (Photo: NBC News)
The new law punishes what China describes broadly as secession, subversion, terrorism and collusion with foreign forces with up to life in prison and allows mainland security agents to operate officially in Hong Kong for the first time.
Despite this tactical vote to maximize their chances, some pro-democracy activists fear authorities may yet try to stop some candidates from running in September's election.
At a time when Hong Kong authorities have barred public marches and rallies for months on end amid coronavirus social restrictions, and arrested individuals for shouting slogans and holding up blank sheets of paper, the vote was seen as a crucial and rare window for populist expression.
Gold Price Analysis: XAU/USD seesaws around $1,800 amid mixed sentiment
Gold prices take rounds to $1,800, currently around $1,799.40, during the pre-Tokyo open Asian session on Monday. The bullion remains pressured following the two-day losing streak amid mixed clues.
The coronavirus (COVID-19) spread and the Sino-American tussle should ideally weigh on the market's risk-tone sentiment and help the yellow metal to remain strong. However, Friday's optimism, backed by expectations of further stimulus and virus vaccine news, seems to restrict the safe-haven demand.
Global pandemic cases surged over 13 million with the US unfortunately leading the world. The death toll also crossed 565,000 with the World Health Organization (WHO) citing record one-day increase in new cases by 230,370.
Even so, Gilead's comments concerning the much-championed Remdesivir suggesting that it tame the death toll seems to help the markets remain positive. Also supporting the mood could be the Wall Street Journal's (WSJ) news suggesting that the Trump administration has a few options to punish China over the Hong Kong security law considering the city's status as a financial hub.
Amid all these catalysts, S&P 500 Futures print 0.50% gains to 3,195 whereas the US 10-year Treasury yields stay positive around 0.64%.
Traders should keep following the virus updates, as well as news concerning the US-China tussle for near-term market direction.
Technical analysis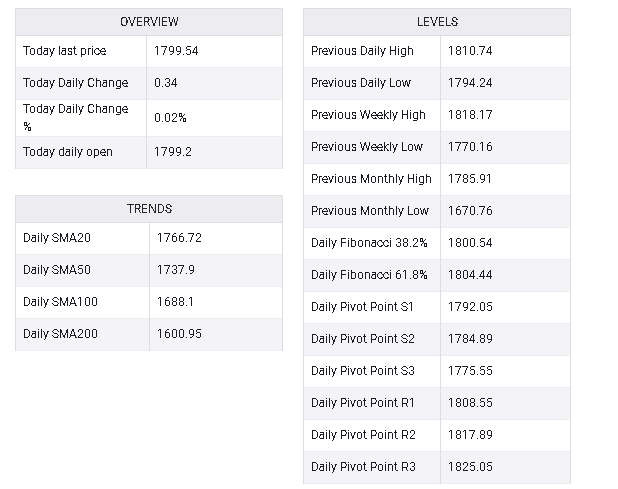 (Photo: FX Street)