World news today: Tulsa health director expects Trump to put off rally over coronavirus fear
World news today June 16: Tulsa health director is requesting US President Donald Trump to push the already postponed rally date even further into the summer to contain the spread of COVID-19. Meanwhile, Europen countries reopen borders, UN Human rights Council to hold urgent debate on police brutality and racism, oil price also make headlines today (June 16).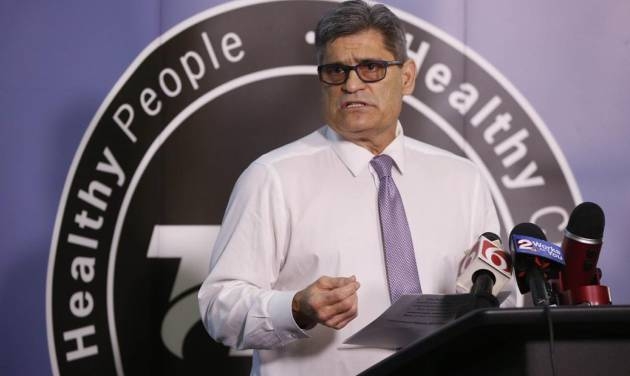 Bruce Dart is calling Trump to put off rally for COVID-19 safety (Photo: The Oklahoma)
Tulsa health director wishes Trump to postpone rally over coronavirus fear
Dr. Bruce Dart, Tulsa City-County Health Department director is requesting US President Donald Trump to push the already postponed rally date - which is planned to take place on June 20 – even further into the summer to mitigate the spread of nCoV as Tulsa, Oklahoma is facing record one-day incease for days.
Dart stated on Saturday that the complicated COVID-19 situation could put Trump at the risk of exposure himself.
"I think it's an honor for Tulsa to have a sitting president want to come and visit our community, but not during a pandemic," said Dart. "I'm concerned about our ability to protect anyone who attends a large, indoor event, and I'm also concerned about our ability to ensure the president stays safe as well."
Trump, however, doesn't seem to keen on this recommendation, according to Intelligencer. The campaign declines to answer related questions to safety measures in the indoor Bank of Oklahoma Center.
As Oklahoma is entering phase three of reopening, allowing small size public gathering, Tulsa County is now handling a record number of cases. Public-health experts across Tulsa are warning of the potential danger for such a gathering in an enclosed space.
Europe reopens borders to many except for US and Asians countries
A number of Europen countries, including Greece, Spain, German, Czech, Austria, Britain, Denmark, etc., are reopening their borders to fellow Europeans after the three-month-long coronavirus shutdown, in a move considered a big step toward new normalcy.
Many member countries are allowing travel from the EU, Britain and the rest of Europe's usually passport-free Schengen travel area, which includes non-EU countries like Switzerland.
Still, there was uncertainty over whether many Europeans will quickly embrace travel outside their home countries. International visitors, including tourists from the U.S., Asia, Latin American and the Mideast will just have to wait, for now, according to Los Angeles Times.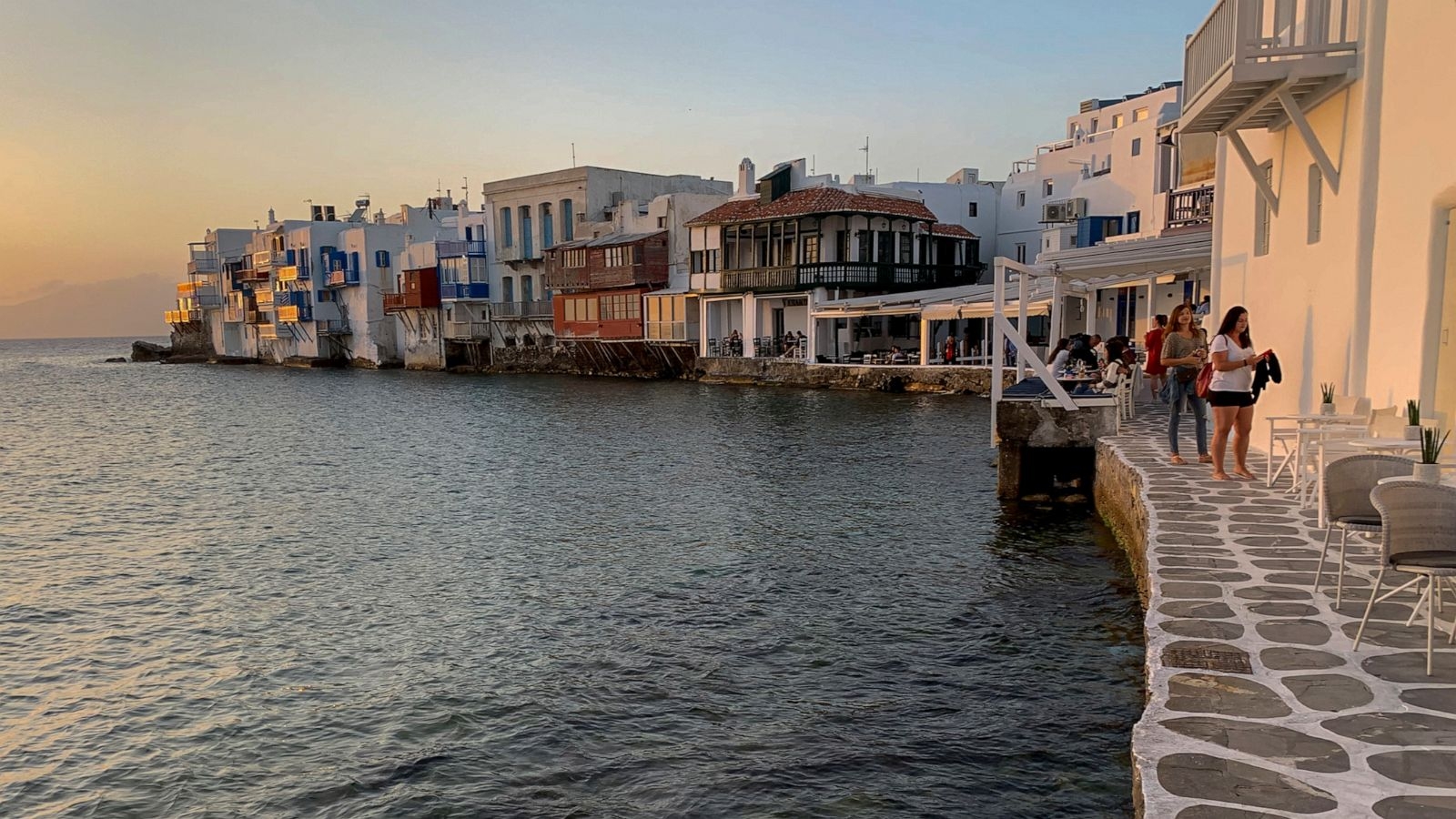 A number of Europen countries are reopening border after the three-month shutdown (Photo: ABC news)
Last week, Ylva Johansson, the European Union home affairs commissioner, told member nations that they "should open up as soon as possible", adding that "Monday is a good date".
Europe's reopening this time won't be a repeat of the chaotic free-for-all three months ago when uncoordinated, panicked border closures resulted in miles of congestions. Still, it's a complicated, shifting patchwork of different rules. Plus, a large number of Europeans may choose to stay home this summer, although tourist regions are desperate to count on them.
UN Human rights Council to hold an urgent debate on police brutality and racism
The proposal to debate over "the current racially inspired human rights violations, systemic racism, police brutality and the violence against peaceful protests" in the wake of the police killing of George Floyd was made by a group of African countries. It was approved by the UN's top human rights body Monday and is secheduled for Wednesday, NPR reported.
Permanent Representative of Burkina Faso Désiré Sougouri told the council on Monday that "the death of George Floyd, unfortunately, is not an isolated incident."
"After the widespread indignation over this situation it would be inconceivable that the Human Rights Council not deal with these questions, which are very relevant in accordance with its mandate," he said in the statement on behalf of 54 African countries.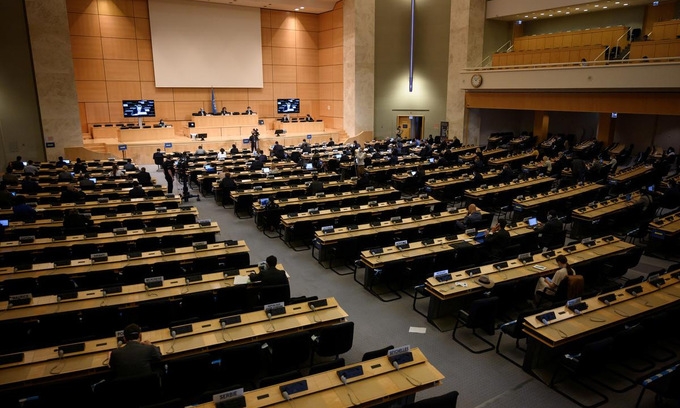 The meeting in UNHRC, Geneva on June 15 (Photo: Reuters)
As reported by UN News, over 600 rights groups have called for investigation into the police violence after Floyd's death.
Council President, Elisabeth Tichy-Fisslberger, stressed that the anti-racism protest is an universal issue. "As you have seen with demonstrations all over the world, including here in Geneva, so this is a topic that is not about just one country, it goes well beyond that," she was quoted by UN News as saying.
U.S. Shale Production To Drop to 7.6 Million Bpd In July
Oil production from the seven most prolific U.S. shale basins will fall to 7.632 million barrels per day, the Energy Information Administration said on Monday in its latest edition of the Drilling Productivity Report.
The news comes as the production per rig is expected to increase, from an average of 772 barrels per day per rig in June, to 798 barrels per day per rig in July. The basins covered in the EIA report include the Permian, Eagle Ford, Bakken, Niobrara, Anadarko, Appalachia, and Haynesville basins.
All of the seven basins are expected to see some drop off in July, with the Eagle Ford expected to see the sharpest drop in absolute terms at 28,000 fewer daily barrels, followed by Anadarko and Niobrara. In percentage terms, Anadarko basin will see the sharpest drop off, at 5.9%, followed by Niobrara with 3.9%.
The most prolific basin by far, the Permian, is expected to be the least effected basin in terms of percentage, set for a 7,000 barrel per day loss in July, or a 0.2% decrease in oil production. Production from the Permian basin is expected to fall to 4.263 million barrels in July.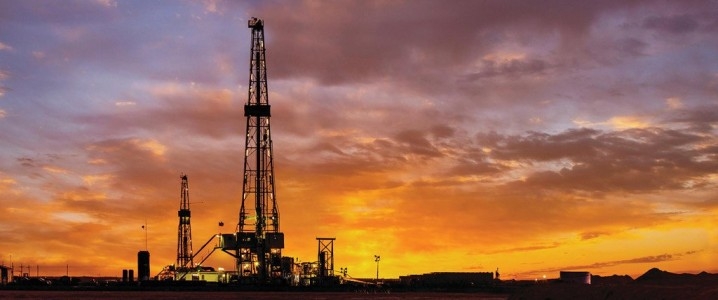 Oil production from the seven most prolific U.S. shale basins will fall to 7.632 million barrels per day (Photo: Oil Price)
Both the Appalachia and Haynesville basins are expected to drop an average of 1,000 per day next month.
Oil production has been on a steady decline over the last couple of months, with production falling from its high of 13.1 million barrels per day that it last hit mid-March, to just 11.1 million bpd that it hit the week ending June 5.
Oil's recovery is coming in fits and starts, with WTI prices up 2.23% on Monday at $37.07, after finishing down last week after OPEC decided not to extend the voluntary portion of the cuts into July, Oil Price reported.