100 tonnes of Vietnamese lychees to be exported to Australia
Approximately 100 tonnes of Vietnamese lychees are due to be exported to both South Australia and Western Australia in the near future, according to the Ministry of Industry and Trade.
The move is part of the Vietnamese Trade Office in Australia's work with lychee importers to agree on a plan aimed at exporting roughly 100 tonnes of local lychees to South Australia and Western Australia.
The Trade Office will continue to deploy a scheme to develop a brand and promote the consumption of Vietnamese lychees in Australia over the course of this year. This will be done by strengthening trade connectivity and sending inspection teams to remove difficulties relating to import procedures in the Australian market, VOV reported.
The program aims to stimulate demand for lychees and other Vietnamese farm products on social networks, at stores and supermarkets, as well as through other information channels.
The Trade Office has proposed that Australian agencies facilitate customs clearance procedures in order to help Vietnamese lychees make greater inroads into the market.
Last year, despite numerous difficulties occurring in air freight and marine transportation due to the COVID-19 impact, local lychee export turnover to Australia increased by 188% compared to the same period from 2019.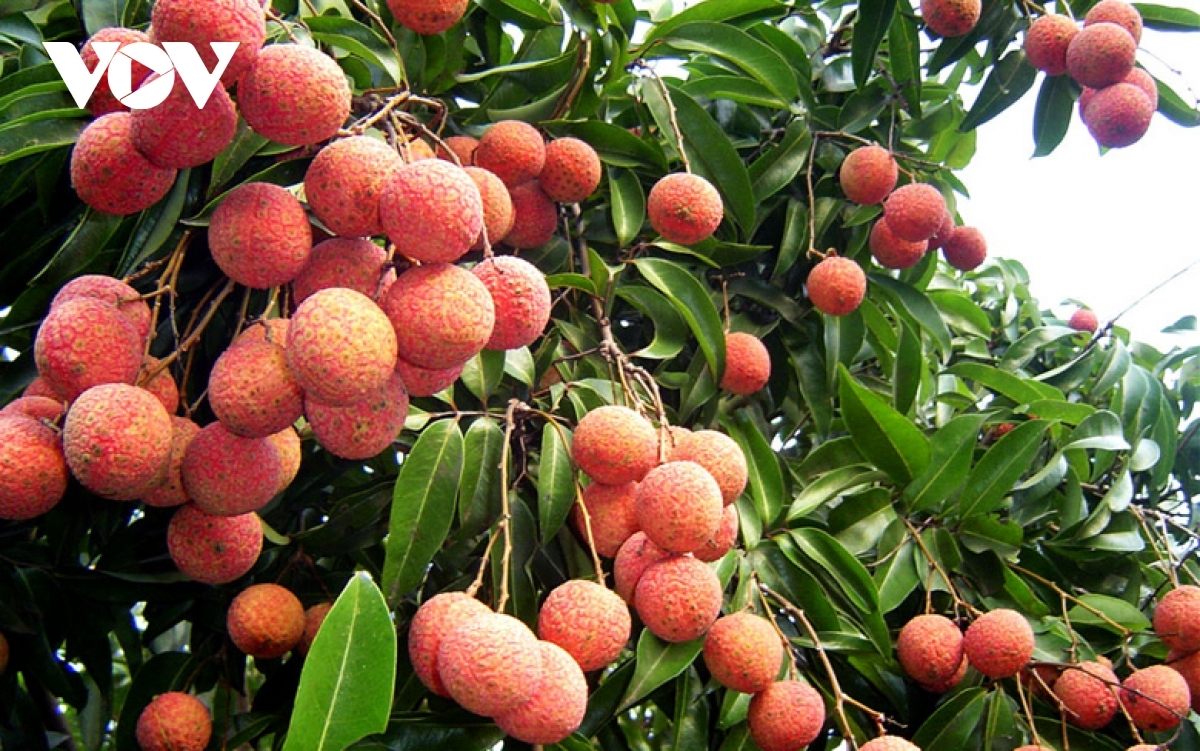 100 tonnes of Vietnamese lychees to be exported to Australia. Photo: VOV
Previously, the government gave permission for 190 Chinese traders to enter Vietnam to buy lychees in the northern province of Bac Giang.
They will enter through Lang Son Province, where, at the border, they have to furnish Covid-19 negative certificates issued by competent Chinese authorities.
They will be tested for the coronavirus and quarantined before they are allowed to visit lychee farms, VnExpress reported.
Bac Giang has 28,000 hectares under the fruit and expects to harvest 180,000 tons this year, up 8 percent from 2020, according to its Department of Agriculture and Rural Development.
The harvest will take two months starting in May end.
The local Department of Industry and Trade estimated that if the pandemic is contained around 47 percent of the lychees harvested would be exported to China, and 2.5 percent to Japan, Australia, the E.U., and the U.S.
If the pandemic situation worsens but still remains under control, 28 percent could go to China.
To protect the lychee farming area from the pandemic, the province quarantines every individual who comes into contact with Covid-19 patients and has set up checkpoints on roads leading to the area.
Visitors have their temperature checked and have to provide medical declarations at the checkpoints, and vehicles are disinfected.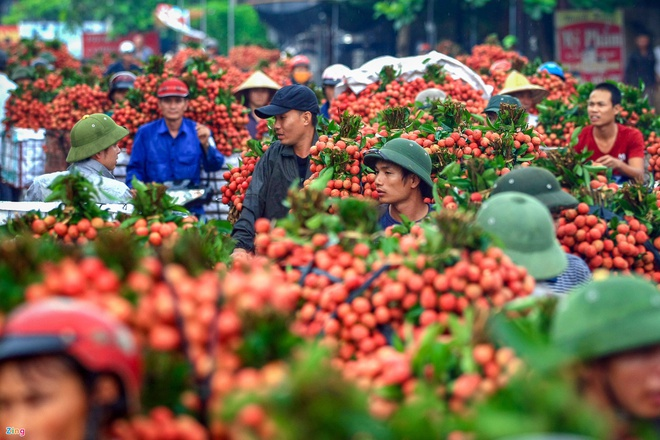 Photo: Zing News
Meanwhile, Vu Viet Anh, deputy director of Hai Duong Department of Agriculture and Rural Development said many foreign traders have registered to enter Vietnam to buy lychees from the northern province.
He said foreign importers, especially those from Japan, used to send their experts to Vietnam to supervise the processing and packaging of lychees. This year, however, the Japanese have shifted to supervising through surveillance cameras due to the impact of Covid-19.
Chinese importers had already set up packaging firms right in Hai Duong province's Thanh Ha District and Chi Linh City years ago, he added.
"The province welcomes merchants and enterprises to buy the province's lychees, however, foreigners must comply with Covid-19 prevention measures," he stressed.
Lychees grown in Hai Duong Province have also been sold on e-commerce platforms Voso, Sendo, Lazada, and China's Alibaba, according to the Vietnam Trade Promotion Agency.
Hai Duong harvested 43,000 tons of lychee last year and exported half of it, including 1,600 tons to Japan, Australia, and the U.S. It expects to harvest 55,000 tons this year, and export half to China.
The northern provinces of Bac Giang and Hai Duong are Vietnam's lychee growing hubs, with the former having the largest area for lychee cultivation, which was 28,000 hectares last year, according to Bac Giang Portal. Hai Duong province came in second with 10,000 hectares, the provincial Department of Agriculture and Rural Development reported.
Economy
Vietnam is the biggest economic partner of Poland in Southeast Asia, and the potential for stronger cooperation remains huge.
June 09, 2023 | 18:45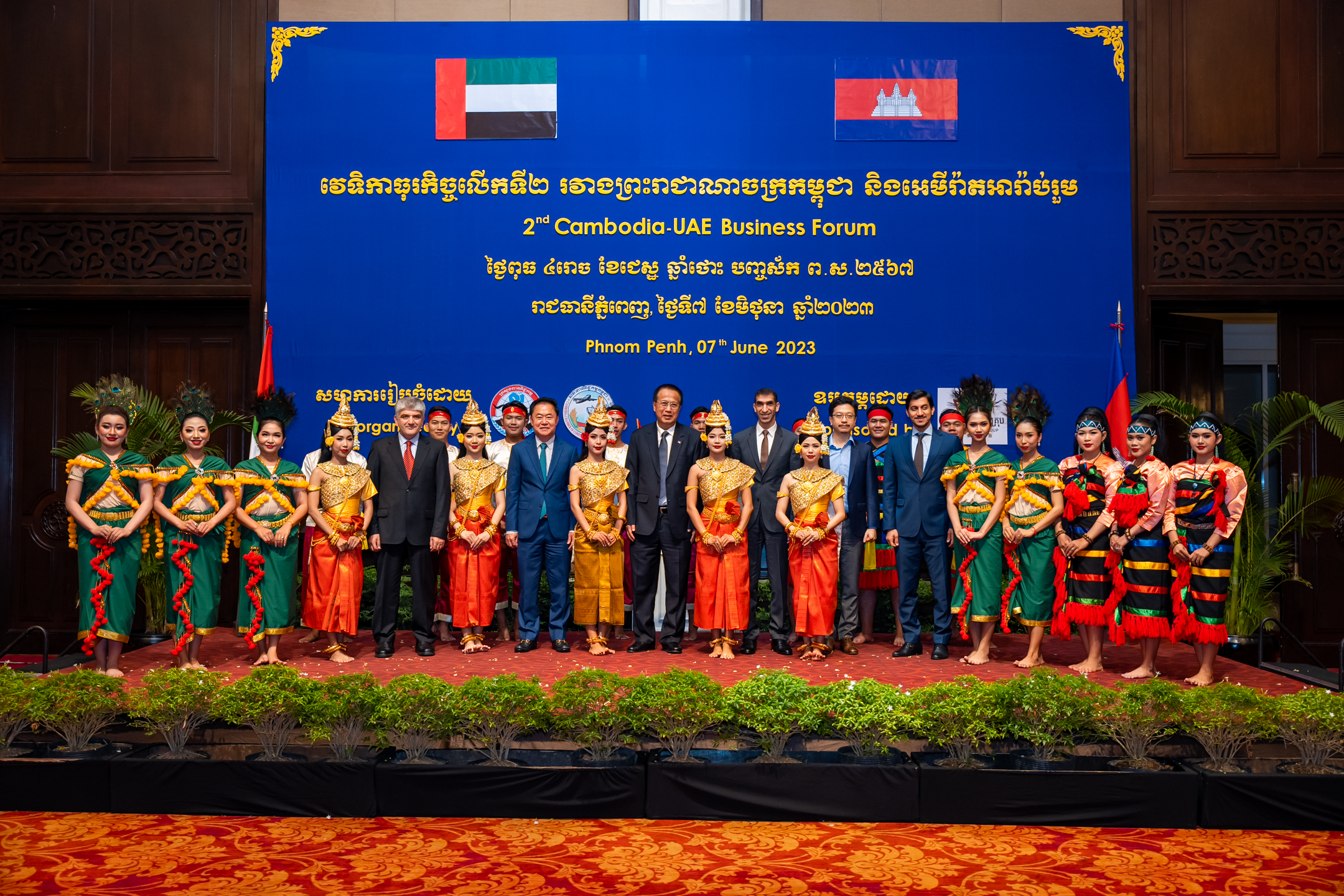 Economy
Prince Holding Group (PHG) recently participated in the 2nd Cambodia-UAE Business Forum, co-organized by the Ministry of Commerce Cambodia and the Cambodia Chamber of Commerce (CCC) at Sofitel Phnom Penh.
June 09, 2023 | 18:10
Economy
Born and raised in the HMT area of Srinagar in Jammu and Kashmir, Taha Mughal, a Cambridge alumnus and winner of the prestigious Fulbright scholarship for 2022-23, stands at the intersection of art, writing, and architecture.
June 09, 2023 | 07:00