25 Chinese planes fly through Taiwan's ADIZ
A total of 25 Chinese military aircraft entered Taiwan's air defense identification zone (ADIZ) on Monday, the "most on any single day" so far this year, Taiwan's defense agency said on April 12.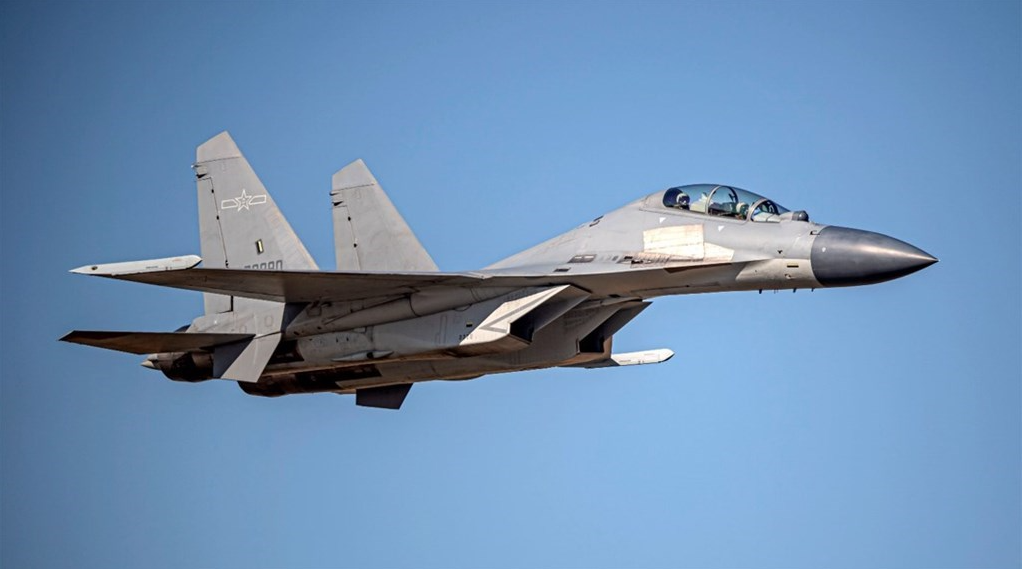 A J-16 multi-role fighter. (Photo courtesy of the Ministry of National Defense)
The People's Liberation Army (PLA) aircraft involved in the sorties were 14 J-16 multi-role fighters, four J-10 multi-role fighters, four H-6K bombers, 2 Y-8 anti-submarine planes, and one KJ-500 airborne early warning and control plane, according to the Taiwan's defense agency.
It marked the largest incursion to date by the Chinese air force since Taiwan's defense ministry began disclosing almost daily Chinese military flights over the waters between the southern part of Taiwan and the Taiwan-controlled Pratas Islands in the South China Sea last year, said Reuters.
Taiwan's Air Force responded by scrambling planes to monitor the Chinese aircraft, issuing radio warnings and mobilizing air defense assets until the Chinese planes left the area, Taiwan's defense agency said. An ADIZ is declared by a country to allow it to identify, locate and control approaching foreign aircraft, but such zones are not considered territorial airspace.
All of the aircraft operated in airspace southwest of Taiwan, between Taiwan and the Taiwanese-held Pratas Islands, Focus Taiwan said.
A file photo of two People's Liberation Army's Jian-16 fighter jets. Taiwan reported that 14 such aircraft were part of an incursion into the island's airspace on Monday. (Photo: South China Morning Post)
There was no immediate comment from China's defense ministry. Beijing routinely says such exercises are nothing unusual and are designed to show the country's determination to defend its sovereignty.
Though they have occurred on almost a daily basis since mid-September 2020, when Taiwan's defense agency began to make public such missions, it has only been recently that Beijing has deployed double-digit numbers of aircraft into the ADIZ in a single day.
It was unclear why Beijing deployed so many military aircraft to the area on Monday, but it coincided with United States Secretary of State Antony Blinken's warning to Beijing on its "increasingly aggressive actions" directed against Taiwan.
A Chinese People's Liberation Army (PLA) aircraft carrier task group was training in the east of Taiwan island as at least 10 PLA warplanes appeared in the west of the island in a routine exercise on Monday, indicating to "cut off foreign intervention" and "break Taiwan secessionists' illusion that US or Japanese forces could come to their aid if circumstances arise," said Global Times.