40-year old Saigon restaurant making traditional 'Bun Moc' (pork ball vermicelli soup)
Not only the soup is specifically and carefully made, this 40-year old restaurant also attracts tourists with different kind of pork sausages (cha) that are made with traditional ingredients.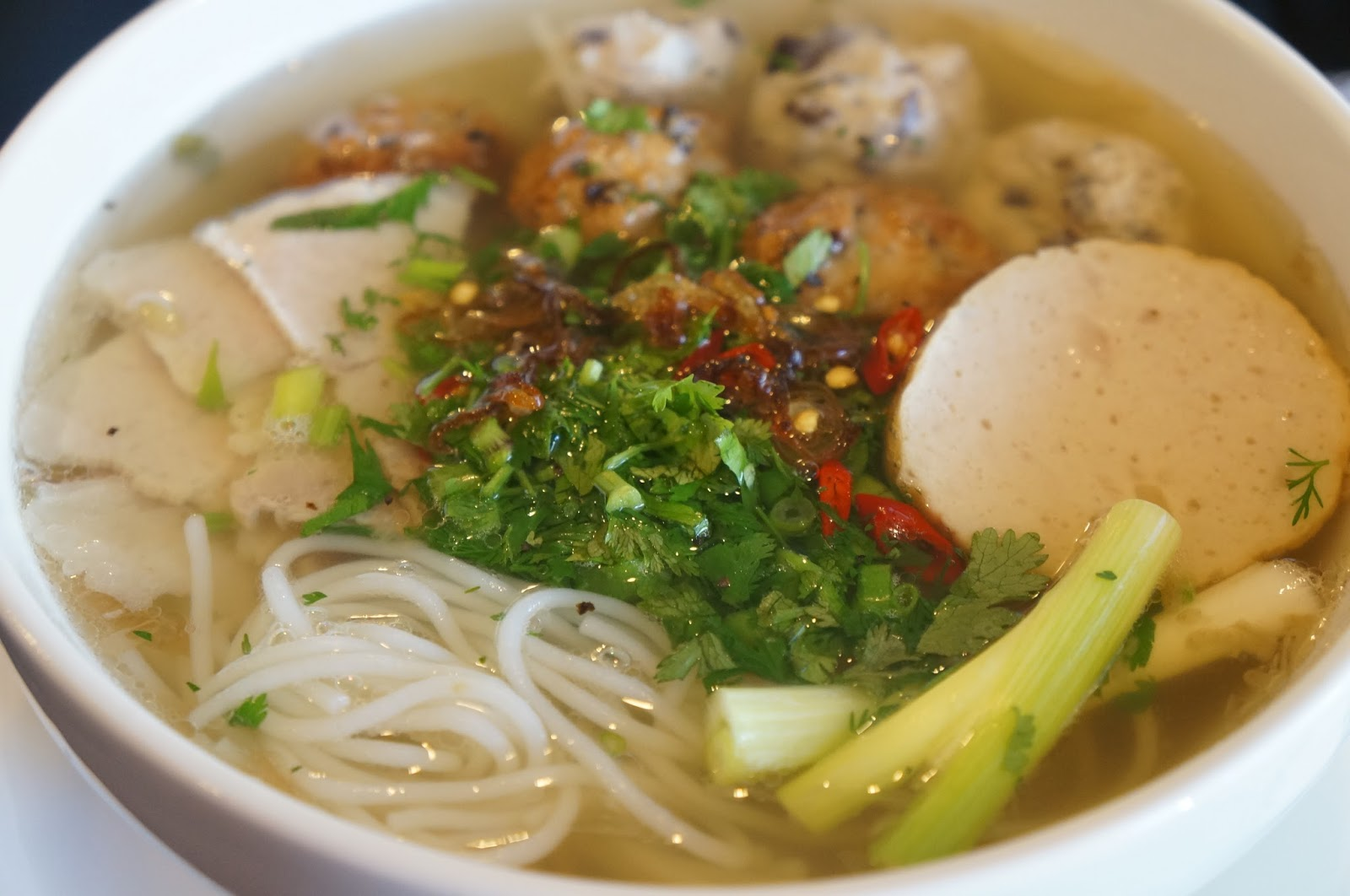 Photo: Gourmet by Kat
Bun moc (Pork ball vermicelli soup) was originated from Moc village, Nhan Chinh, Thanh Xuan District, Hanoi and has become one of the favourite dishes of Hanoians. When Bun moc appeared on the streets of Saigon, everyone soon fell in love with it.
Talking about favourite places to eat Bun moc in Saigon, there is a restaurant located in the corner of Truong Dinh – Nguyen An Ninh Street that is near Ben Thanh Market, which have been making traditional Bun moc plates for more than 40 years.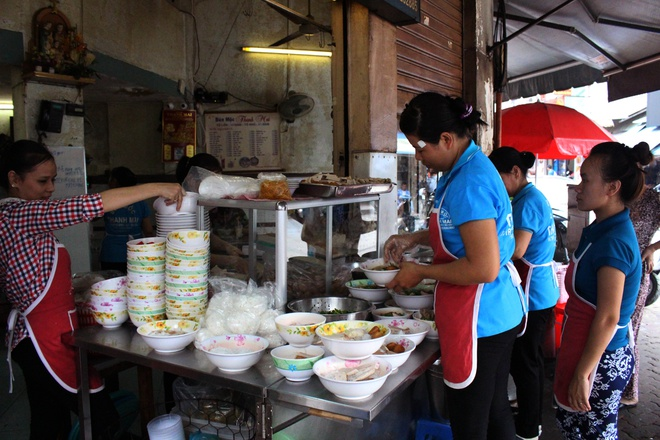 Photo: Vietnamnet
With only Bun moc as the one choice in the menu, the restaurant opens from dawn to 2 p.m and is always crowded with guests (save for various lockdowns during the Covid-19 pandemic). Everytime you pass through the place, you will see lines of motorcycle outside the door and people standing in line waiting for their orders.
Thanh Mai's pork noodle soup still remains its original flavour from the Northern Vietnam with the bowl full of ribs, shiitake mushrooms and 4 different kind of pork sausages includes: Cha lua, Cha que, Cha chien, Cha la. The flavour is sweet and delicious, with perfect sprouts and Moc (pork paste balls) added to the mix.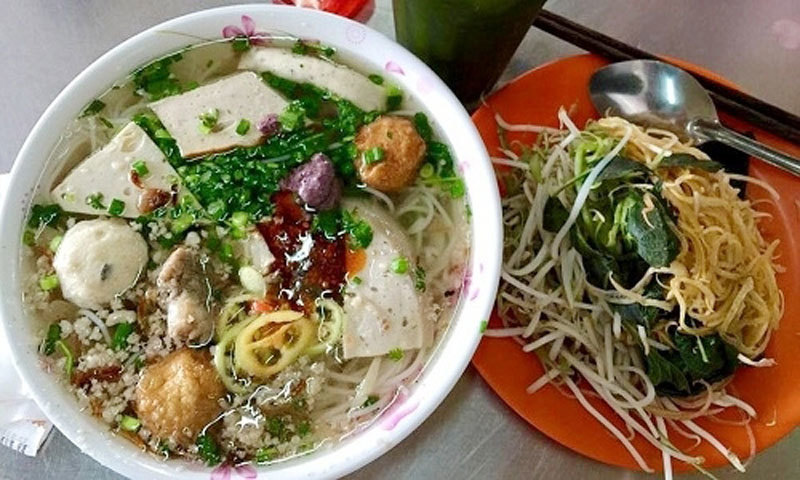 A bowl of delicious Bun moc served by the restaurants (Photo: VnExpress)
According to the owner of the restaurant, the soup is cooked from tpork ribs and bone. During the stewing process, the foam is regulary skimmed so the water is clear and has a sweet, rich taste but not of the spices.
Moc (The pork paste balls) are made from raw pork sausages that are carefully selected, with spices added and made into different kind of cha in the noodle soup. Every ingredients follows the traditional recipe to preserve the original flavour of Hanoi's famouse pork ball noodle soup.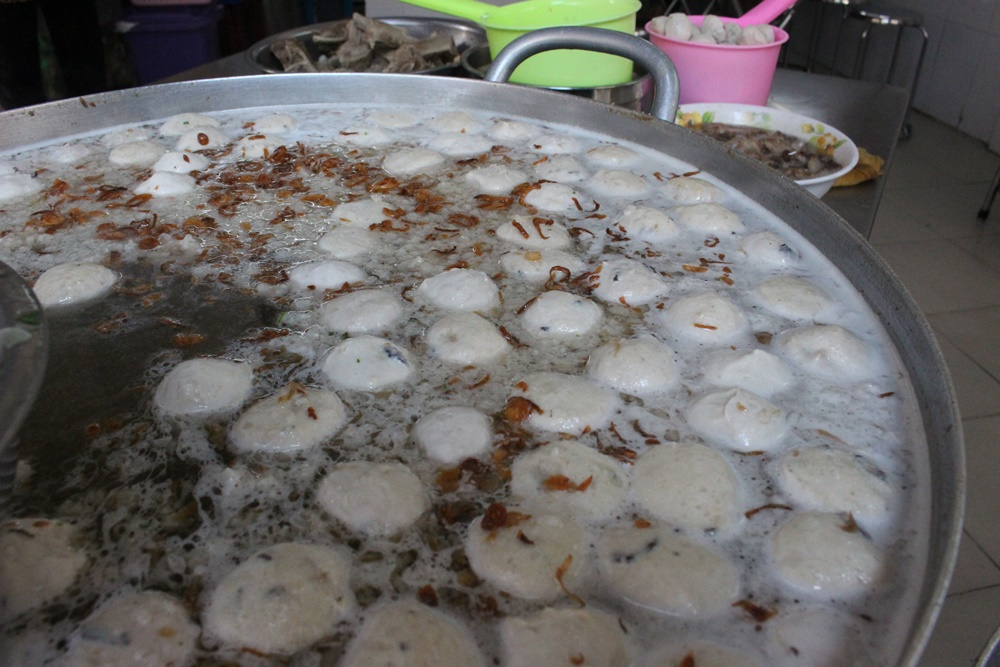 The soup is made with pork ribs and bone (Photo: Thanh Nien)
There are two different sizes of the bowls: large and medium, with the prices of VND55,000/medium bowl and VND60,000/ large bowl. According to the reviews, the flavour of Bun moc "has been changed, but the ingredients and cha remain the same". That's what makes this restaurant special to many people in the city, and they are also pleased with the service.
The service is fast despite the large amount of customers. After only five minutes of waiting, a hot bowl of Bun moc is already for you to enjoy