A Guide Trip To Visit Phu Quy Island, The "Petite Maldives Of Vietnam"
Phu Quy Island (Binh Thuan) is in its peak season of the year, with beautiful weather and charming natural scenery. Phu Quy Island may not be regularly seen in Vietnamese travel ads or brochures, but it is becoming a must-see for many Vietnamese backpackers.
Phu Quy, also known as Cu Lao Thu, Cu Lao Khoai Xu, is a small island located about 100 kilometers from Phan Thiet city, Binh Thuan. This beautiful little island just over 17km2 will captivate anyone's heart because of its poetic wild beauty and peaceful spots.
Even though it is small, the island is packed with exciting activities for tourists to experience and understand more about the life of the local people. Visitors can also see other famous attractions surrounding Phu Quy islands such as Hon Do, Hon Da Cao, Hon Tranh, and Hon Hai.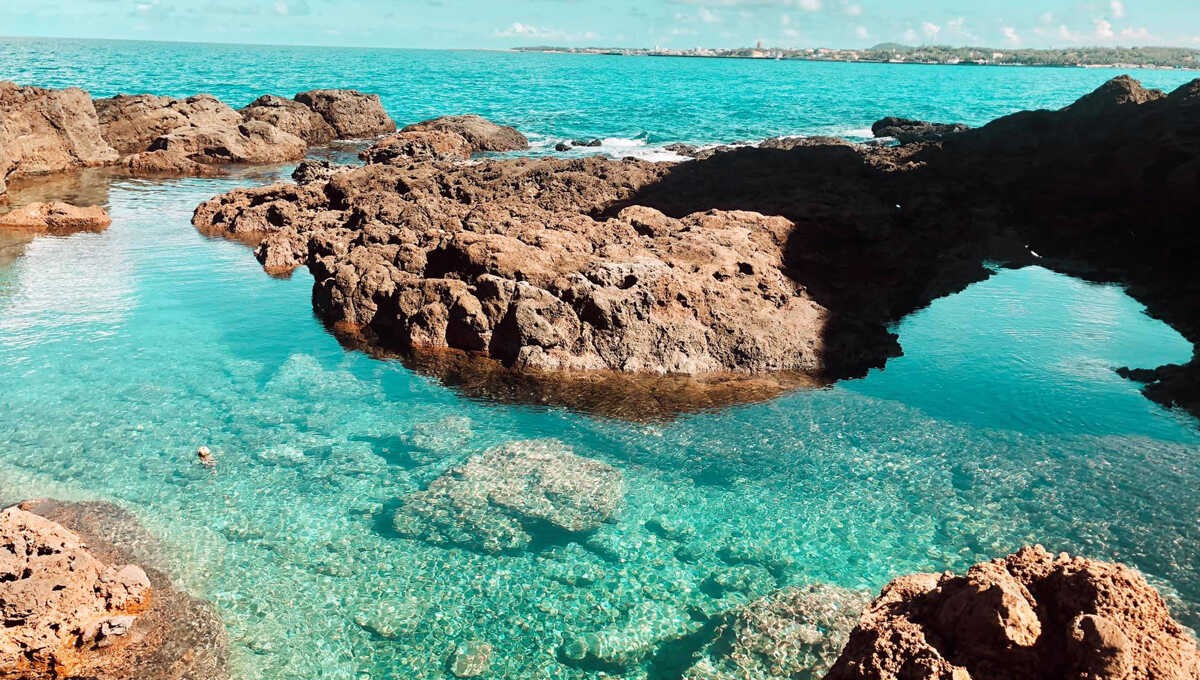 Photo: Phuduy
Phu Quy island's weather is cool all year round, and the best time to visit the place is from December to June. It is the moment when the sea is calm, the weather is clear and sunny, and it is easy to move to the islands.
Phu Quynh is the most remote island district of Binh Thuan province, and still has a lot of its wild and pristine traits that charm many tourists coming here. Currently, the only way to get to the island is by boat from Phan Thiet port. There are quite a few high-speed shipping lines carrying passengers to Phu Quy island with the fastest sea travel time of 2 hours 30 minutes.
Photo: VOVTV
The transportation system on the island is still quite underdeveloped. The best option is to rent a motorbike, which makes it easier to move around and visit different spots. There are several hotels, resorts, and homestays that have reasonable prices on the island. It costs about VND500.000 (US$21.87) per night.
Phu Quy is known as The small Maldives of Vietnam. Tourists just have to step outside to see the mesmerizing natural sceneries and gorgeous Instagram check-in places that make the travelers fall in love the moment they come here.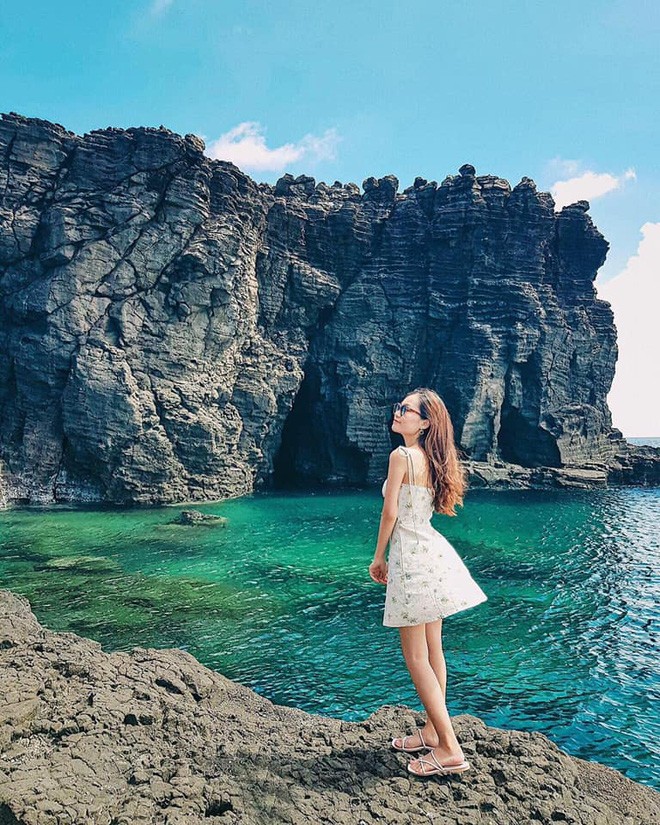 Photo: Check in Vietnam
The main island of Phu Quy resembles flat slabs of rock stacking together, with exceptional undulations emerging here and there. For rock-climbing enthusiasts, northwestern Phu Quy Lighthouse and northeastern Cao Cat Mountain would definitely satisfy your desire.
Walking inland, the area is widely forested and agricultural. Most of the land is divided into rectangular lots where fruit trees are grown. A variety of tropical fruit can be found, such as banana, mango, coconut, or jackfruit; but the most striking one is pandanus tectorius, a type of screwpine with an exotic, pineapple-like shape.
Photo: iViVu
Though it has been inhabited for a very long time, with a population quite large compared with other offshore islands, the island retains most of its natural beauty. Residents of the island, by maintaining a rustic lifestyle through generations, have civilized the area with minimum damage to the environment.
Significant Historical Sites
Asking local people around the island and they will say Phu Quy used to be deserted hundreds of years ago. Legend has it that the first person to set foot on the island was a Cham princess who was exiled from the mainland for disobeying the king's command. Not so much evidence has been found, but it is believed that humans have been present on the island for one to two millennials as the island lies in one of the main shipping lanes in Asia during ancient times. Due to its far-off location from the mainland, Phu Quy Island has also been a place for escapees. The officials of previous dynasties, the French colonials, political prisoners, etc, the island has witnessed all the twists and turns in the history of the region.
Interesting places to visit
1. Cao Cat Peak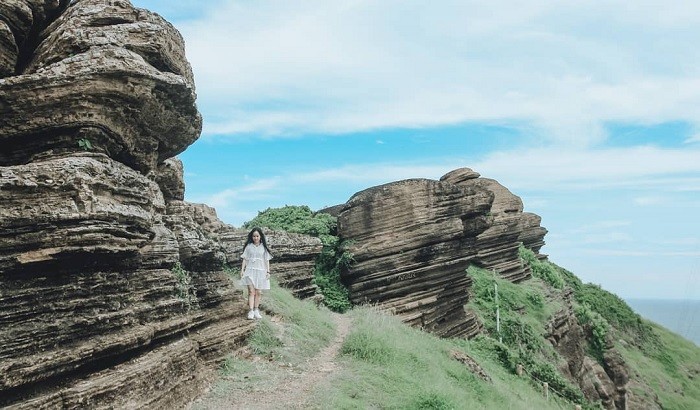 Photo: @nth_myy
Cao Cat Peak is the highest mountain peak located in the North of Phu Quy island with the unique – shaped cliff, and horizontal grooves due to weathering, which creates a very special and majestic scene.
2. Bai Nho Beach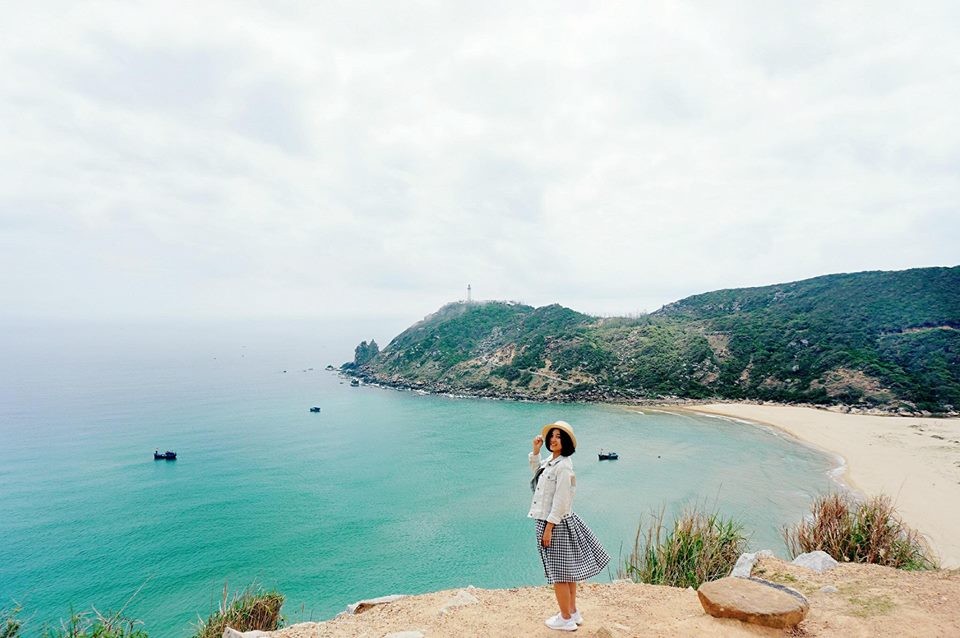 Photo: Instagram
Moving to the southwest area, Bai Nho Beach is connected to the main road by a grassy pathway. Standing under Phu Quy Flagpole, the beach is captivating with its bright-blue water and white sand. Besides submerging yourself in the water, it is a good idea to take a stroll along the coast and rugged cliffs stretching on both sides of the beach.
3. Vinh Trieu Duong Beach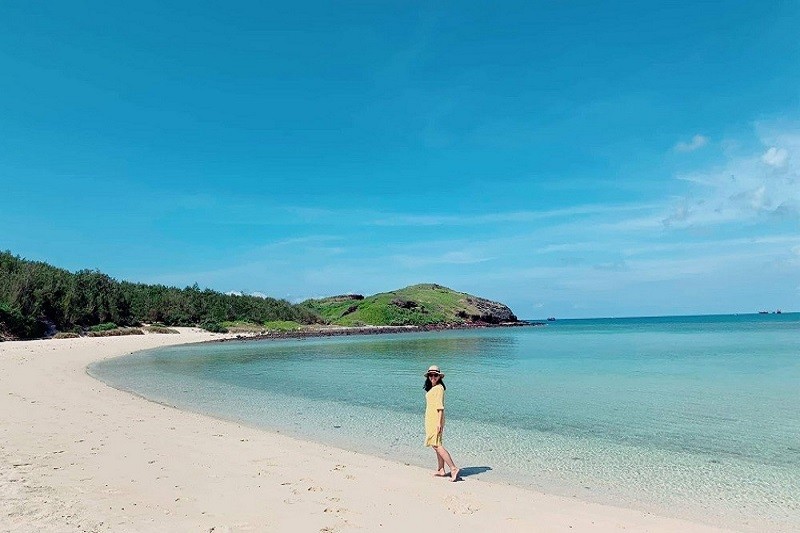 Photo: Instagram
Continue with your journey and at the southern tip, you will reach the most beautiful beach of the island, Vinh Trieu Duong Beach. The beach boasts a wide, curvy stretch of white sand and shallow, translucent water. Having a picnic under the casuarina trees behind the beach is favored by both islanders and visitors. The gentle rustling of the leaves harmonizing with the calming sound of the waves concocts a distinctive symphony that is hard to find on overcrowded beaches.
4. Wind power field
The wind power field is one of the most famous Instagram check-in spots that has the Korean style. The field has 3 giant white wind turbines, creating many poetic shooting angles.
5. Linh Quang Pagoda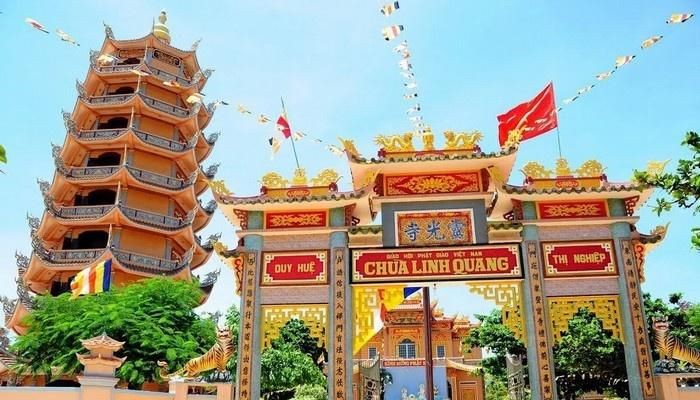 Photo: PR+
One of the most striking structures on Phu Quy Island, Linh Quang Pagoda comes in the shape of a multi-level tower. It is visible from almost anywhere on the island, with flashy pillars, tiles, and statutes. Lying right in the middle of the Tam Thanh Commune, it can be easily accessed and is definitely worth paying a visit.
What to eat on Phu Quy Island?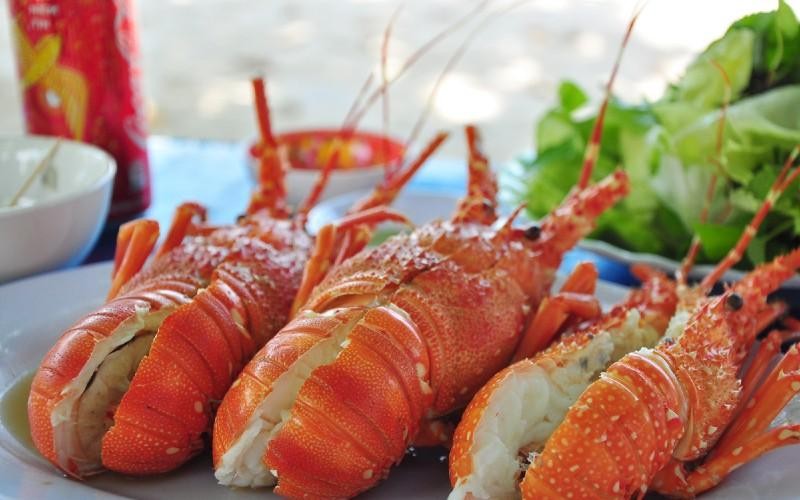 Photo: Khach san Hai Long
Phu Quy is land for foodies with a great taste for seafood. Despite being far away from the mainland, Phu Quy Island has a variety of dining options that would satisfy tourists' cravings. The most famous food choice is seafood, with sea cucumbers and king crabs being picked the most. Seafood restaurants are dotted around the island, serving the freshest dishes at a reasonable price. If you are looking for a foreign-friendly restaurant with English-speaking staff and an English menu, look for big restaurants on Tran Hung Dao Street in Tam Thanh Commune.