"A Tourist's Guide to Love" Brings The Most Stunning And Valuable Shots Of Vietnam On Screen
If you're after an adorable rom-com to watch on Netflix this evening, then A Tourist's Guide to Love is one that's had everyone talking. The film follows Amanda, played by Rachael Leigh Cook, a travel executive who goes through an unexpected breakup so heads to Vietnam and meets Sinh, played by Scott Ly.
Released on 21st April, viewers are already obsessed with the film – most notably, its stunning scenery and sweet love story. Now, they're taking to Twitter to share their thoughts on Netflix's latest offering for all the hopeless romantics out there.
Following a similar pattern, A Tourist's Guide To Love follows the story of an American woman, Amanda Riley, who embarks on a vacation in order to get her mind off of her romantic life. After experiencing a sudden break-up in her relationship of five years, Tour Executive Amanda goes on a trip to Vietnam for work.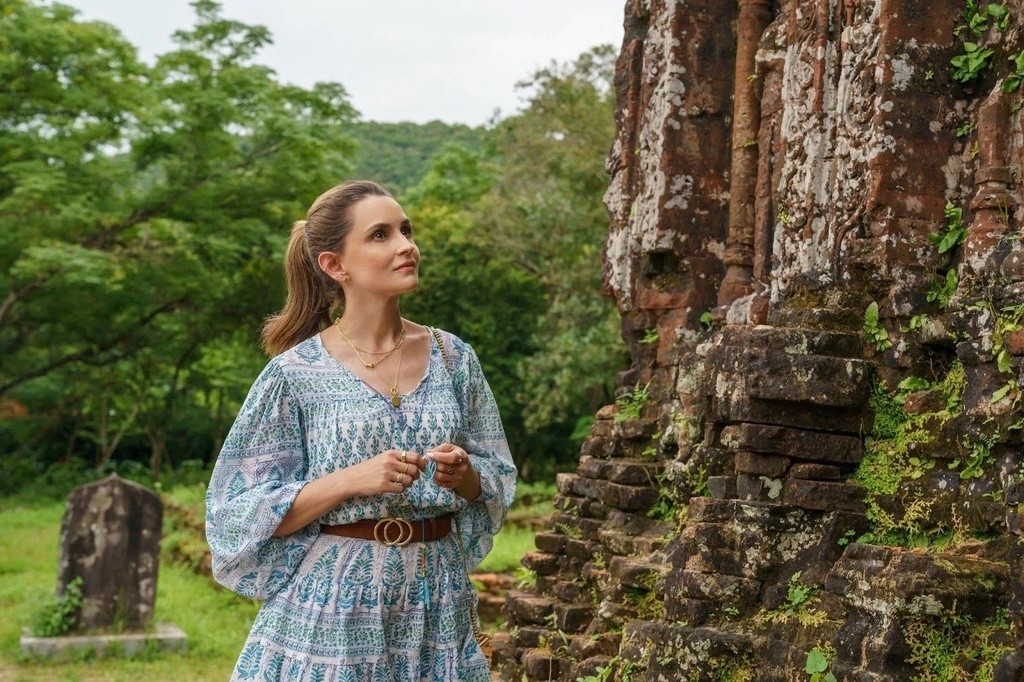 Photo: Netflix
There, she meets, Sinh Thach, a Vietnamese tour guide who is fluent in English because he grew up in the States himself. After seeing how Sinh lives his life one day at a time, unlike her well-planned and well-organized self, Amanda decides to give unpredictability a shot by continuing the rest of the vacation without a set itinerary in mind.
This adventurous tour of Vietnam with her handsome guide could only go in one of two ways for Amanda. Amanda could either be killed at Sinh's hands or she would find herself falling head over heels in love with him.
Sporting a brisk 90-minute runtime, the movie becomes a quick weekend watch. Aside from the stunning visuals of Vietnam, a vibrant country rich with culture and traditions, the movie has not much else to offer. The story of A Tourist's Guide To Murder is pretty predictable but this simplicity makes it a pretty good one-time watch.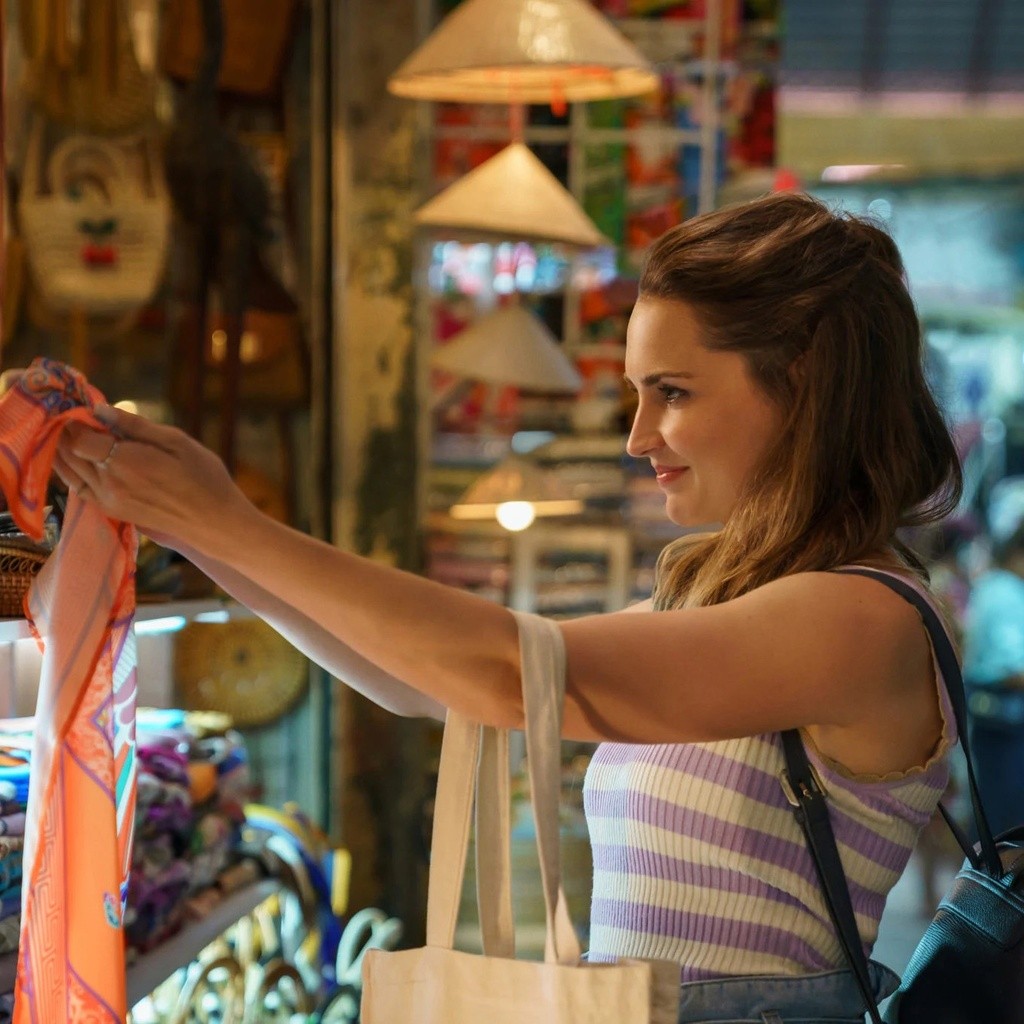 A lot beautiful locations in Vietnam are used in the movies. Photo: Netflix
The film's breathtaking scenes were entirely shot on location in Vietnam, making it the first US film to do so. Every frame captures the vibrant culture, stunning landscapes, and warm hospitality of Vietnam. The talented cast includes Missi Pyle, Ben Feldman, Glynn Sweet, Alexa Povah, Jacqueline Correa, Nondumiso Tembe, Andrew Barth Feldman, Morgan Lynee Dudley, Le Thien, and Quinn Truc Tran, who all deliver captivating performances that bring the story to life, according to Oxalis Adventure.
"A Tourist's Guide to Love makes me want to go to Vietnam with no itinerary and just go wherever the trip will take me," wrote one viewer. "The urge to go to Vietnam after watching A Tourist's Guide to Love," shared another.
"I just watched A Tourist's Guide to Love and everything in this movie is beautiful! Vietnam's culture, traditions, Scott Ly, all the views, the romance. *sigh* So beautiful," gushed another viewer.
Vietnam is a Southeast Asian country known for its rich history, stunning natural beauty, and vibrant culture. Its diverse landscape ranges from towering mountains in the north to pristine beaches in the south.
The country's history and culture are an eclectic mix of influences from neighboring countries such as China and Cambodia, as well as from European colonizers such as France. This blend of cultures is evident in Vietnam's architecture, traditions, and cuisine.
Vietnam boasts of having one of the most diverse and delicious cuisines in the world, featuring fresh seafood, aromatic herbs, and spicy flavors. The country's street food scene is particularly vibrant, with countless food stalls and markets selling everything from "Pho" to "Banh Mi".
A Tourist's Guide to Love filming locations
Photo: Netflix
Principal photography reportedly began sometime in April 2022 and then wrapped up in June of that year. The Netflix film was shot in various cities in Vietnam, such as Ho Chi Minh City, Hoi An, Da Nang, and Hanoi. Within these cities, scenes were filmed in many different places. Scenes were also shot at a village in the Hà Giang countryside and at My Son Sanctuary.
Here are the locations in each city where scenes were filmed:
Ho Chi Minh City (Ben Thanh Market)
Hội An (Chua Cau – A footbridge that crosses the Thu Bon River.)
Hanoi (Thang Long Water Puppet Theatre and Hanoi Opera House)
A scene was also filmed at a beach in Da Nang. The exact beach is unknown, but it might be My Khe Beach based on what it looks like in the movie.
Rachael Leigh Cook was captivated by Vietnam in "A Tourist's Guide to Love"
"Every movie is a totally unique experience," Cook said. "I was really amazed at the inventiveness that would happen. People could improvise solutions there faster than you can even imagine. And I was blown away by our crew. I'm forever grateful to them."
Cook shot to fame in the 1999 film "She's All That," where she played a high school student and an artist who caught the eye of the popular boy on campus.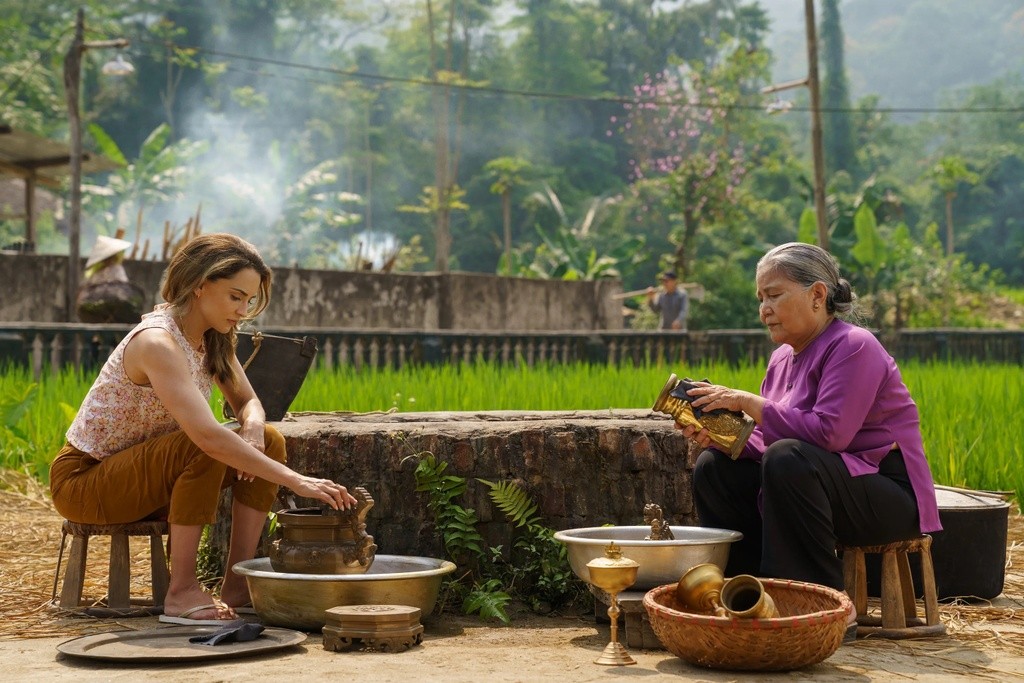 In the film, Vietnamese people are preparing for the Lunar New Year. Photo: Netflix
"I love that movie despite its need for certain updates," she quipped. "I will always credit it as the thing that gave me my true start. I will never turn my nose up at a culture that provides me a living."
Cook's leading man in the film is Scott Ly, who was born in Houston to Vietnamese parents who fled the country during the Vietnam War.
"For me, it's all about trying to boost Vietnam and the people," Ly shared. "Vietnam is more than the war. I want to focus on the destination of Vietnam."
Ly added: "Movies like this are going to showcase so many great things to the people who are second to none. The project itself shows beautiful places in Vietnam."